Prior to the 2021-22 season beginning, I put lists together on the top 10 players for each position, as well as coaches. It goes without saying that it is a very tough list to do given how subjective it is, but nevertheless I am here to do it once again.

For this list, I am going to look at the top 10 coaches for the 2021-22 season. This list is not so much of a ranking as who I believe the top 10 coaches overall in the league are, but the 10 I believe have done the best jobs with their teams through the midway point of the season. With that said, let's take a look.
10. Dallas Eakins
Heading into the season, most predicted the Anaheim Ducks to be at the bottom of the Pacific Division, a spot which they have found themselves near in each of the past three seasons. To this point however, the 2021-22 campaign has been different.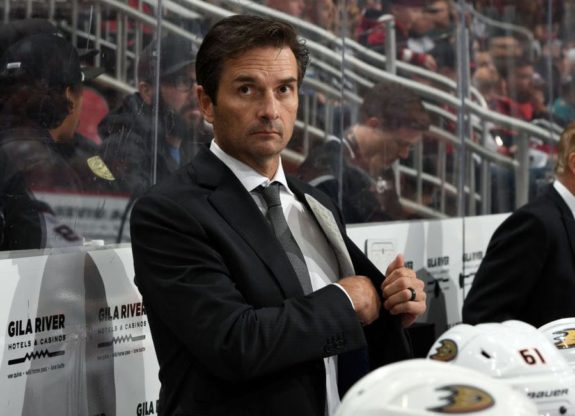 The Ducks currently sit third in the Pacific, ahead of teams like the Edmonton Oilers and the Calgary Flames. While it should be noted both those teams have a number of games in hand, it's still been an impressive start for Eakins squad no matter how you view it. Whether or not they are able to keep their pace in the second half remains to be seen, but Eakins deserves some credit for the way he has gotten his team to battle this season.
9. Jared Bednar
Perhaps the hottest team in the NHL over the past two months belongs to Bednar's Colorado Avalanche. This isn't of major concern given that heading into the season they were considered by many as the leagues top Stanley Cup contender due to the ridiculous talent on their roster in players like Nathan MacKinnon, Mikko Rantanen and Cale Makar.
Despite all their talent, the Avalanche came out of the gates a little slow to start 2021-22, which for some teams may have caused panic given the lofty expectations placed on them. Bednar deserves credit for keeping them relaxed and on track, and they look as good as ever now with a 32-8-4 record. Because of how good they were supposed to be entering the season, Bednar won't find himself in the running for the Jack Adams, but deserves credit nonetheless.
8. Jon Cooper
Similar to Bednar, Cooper won't get any Jack Adams love due to the fact he is coaching a back-to-back Cup winning team, but that doesn't change the fact that he has been doing a fantastic job once again this season. Sure, his roster is built with all-star talent, but he hasn't had the luxury of having them all in the lineup for much of this season.
For good chunks of the first half, Cooper was without both Nikita Kucherov and Brayden Point. One could argue those are his top two forwards, but even without them the Lightning were able to remain one of the leagues top teams. They will be competing for a third straight Cup this year, and Cooper, though often overshadowed, has and will continue to play a big part in their success.
7. Pete DeBoer
Like the two above, DeBoer's Golden Knights team came into the season as a serious Stanley Cup contender. After trading for Jack Eichel, their odds increased even more. However, this team has ben ridiculously banged up all season long, as they have had several of their top players on the shelf for significant periods of time.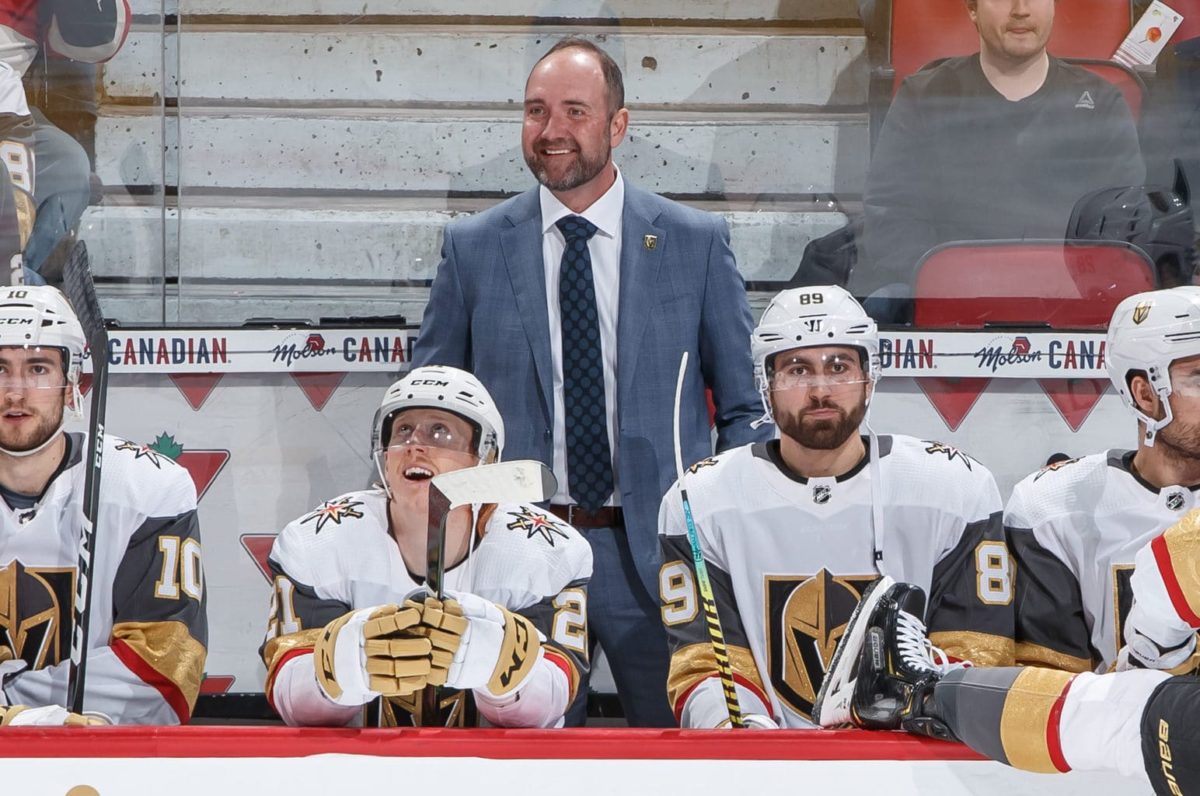 DeBoer has done a fantastic job at getting his team to still put up wins at a solid rate despite all of their injuries. Through 46 games they currently have a record of 27-16-3 which is good enough for first in the Pacific. Now that they are getting healthy, they should be one of the leagues most dominant teams in the second half.
6. Todd McLellan
Similar to what was said about Eakins, the L.A. Kings, who are led by McLellan, were supposed to be one of the weaker teams in the Pacific this season. However, thanks to a number of great performances, including a rejuvenating season from Jonathan Quick, they are sitting second in the Pacific and are in a great spot as of now to qualify for the playoffs.
For years, McLellan was viewed as one of the games best coaches when he was behind the San Jose Sharks bench. He hasn't been talked about as much in recent seasons however, but that could soon change if the Kings are able to keep things going for the remainder of the 2021-22 campaign.
5. Darryl Sutter
Early into the season, I wrote an article on the fact I believed Sutter was leading the race for the Jack Adams Award. The Calgary Flames got off to an incredible start in the 2021-22 campaign after a poor 2020-21 season, which led to my thinking.
The Flames since went into a bit of a lull in December, but have gotten back on track since. Currently sitting in a wild card position makes Sutter slide back slightly in these rankings, though if the Flames are able to catch the Kings and/or Ducks, he will go back to being a frontrunner for the award.
4. Gerard Gallant
The 2021-22 season marks Gallant's first behind the bench since being fired by the Golden Knights midway through the 2019-20 campaign, and he is quickly recementing his status as one of the games best. While the New York Rangers were expected to improve this season, no one would have imagined that they'd have a 30-13-4 record through their first 47 games.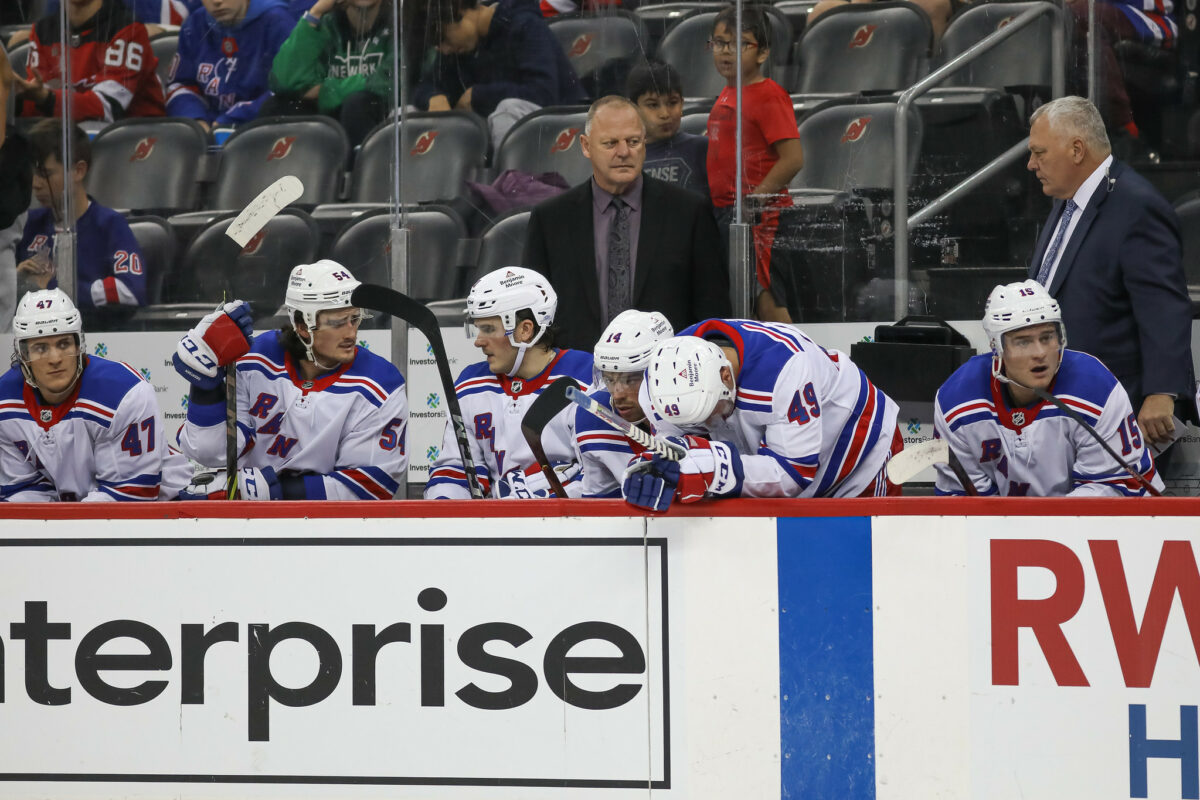 At this point, the Rangers look like a legitimate Cup contender. It is a major turnaround for a team some questioned just a season prior, and having Gallant behind the bench has proven to be a great decision by general manager Chris Drury.
3. Mike Sullivan
Many questioned over the summer if the Pittsburgh Penguins 15-year playoff streak would come to an end in 2021-22 due to an aging core. Those questions intensified when they were forced to start the season without both Sidney Crosby and Evgeni Malkin.
To the credit of this team, and largely head coach Mike Sullivan, they were able to survive without their two superstars and are now back to playing like an elite team. They are proving many doubters wrong, and Sullivan could very well end up winning a third Stanley Cup behind the Penguins bench this year.
2. John Hynes
Though they were able to get into the playoffs last season, not much was expected out of Hynes' Nashville Predators in 2021-22. For years they were a team that lacked scoring and relied far too heavily on goaltending.
Goaltending, while still being fantastic, is far from the only reason they are winning games this season. It is clear watching this team that they have completely bought into the message Hynes is preaching, and their offensive game is reaping the rewards. He is a frontrunner for the Jack Adams right now.
1. Dean Evason
For years, the Minnesota Wild have been the leagues most average team, one that seemed to always be on the playoff bubble but was never a threat to go on a deep run. That has changed under head coach Dean Evason, who was originally brought in on an interim basis back in February of 2020.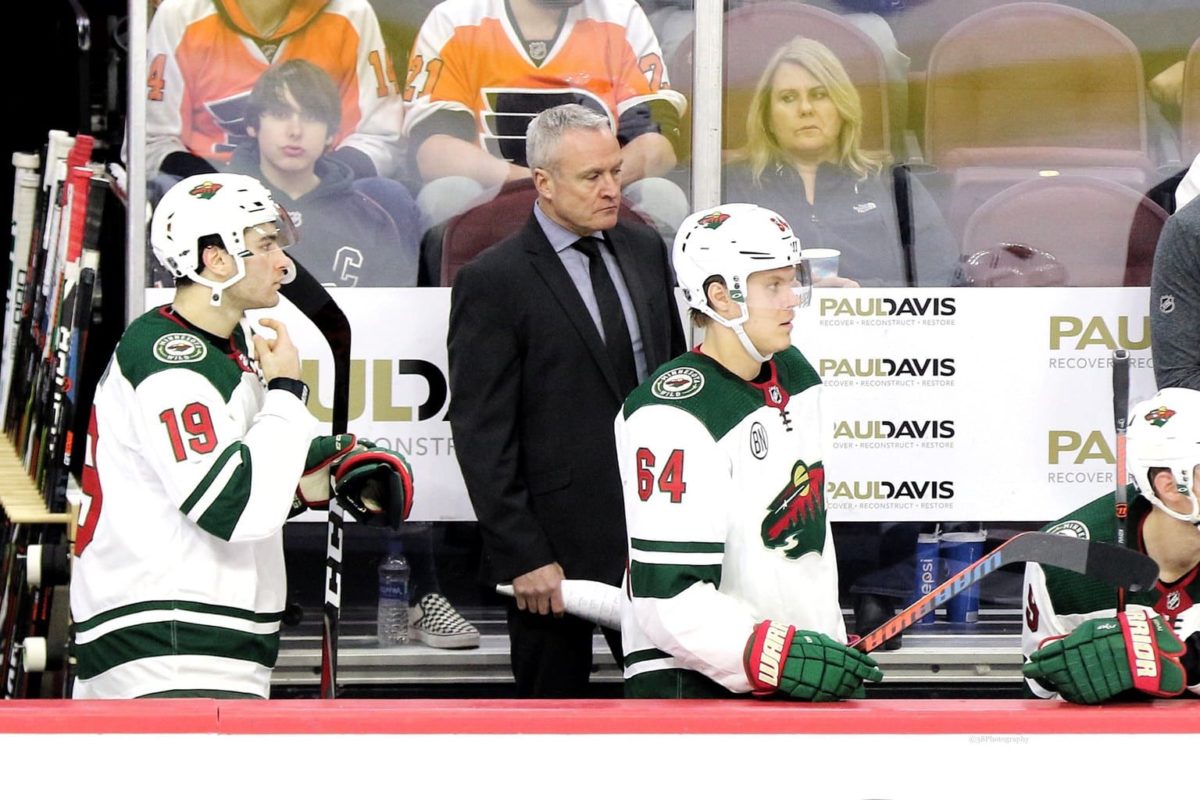 Last season, and even more so in 2021-22, Evason has turned the Wild into a very good team, one that is nearing elite level status. They currently sit third in the Central Division and are only getting better, as they are currently riding a league best six game winning streak. If the season were to end today, Evason would very likely win his first ever Jack Adams Award.
Feedback on List
As there will certainly be some disagreement with this list, feedback is both welcomed and encouraged in the comments section. Whether you believe any particular coach is too high, too low, or think someone should or shouldn't have been included, please let it be known below.
Colton Pankiw is a former Jr. A hockey player who now provides his knowledge of the game through writing. He's been a very active and reliable source for nearly two years at The Hockey Writers. He is a credentialed writer for the Calgary Flames but also does features on other teams throughout the league. Other writing contributions include: Yahoo Sports, Las Vegas Chronicle, Oil On Whyte, and Markerzone.com. Colton is also a co-host of both Oilers Overtime and Flames Faceoff podcasts. Any interview requests or content info can be made through him on Twitter. Take a look at his work here.