At both the beginning and midpoint of the 2022-23 season, we here at THW put together a list of the top 10 current right wingers in the NHL. These lists are highly subjective, as there are several big-name players left off for ones who are played better this past season.

As you can imagine, compiling this certainly wasn't easy, but it is a fun thing to discuss regardless. With that said, here are the current top 10 right wingers in the NHL.
10. Cole Caufield
Despite the fact that Cole Caufield is still relatively unproven having suited up for just 123 games in his NHL career, the talent he has displayed through that short period of time is impossible to deny. The 22-year-old has been labelled as a goal scorer for some time, and appears to be just that thus far.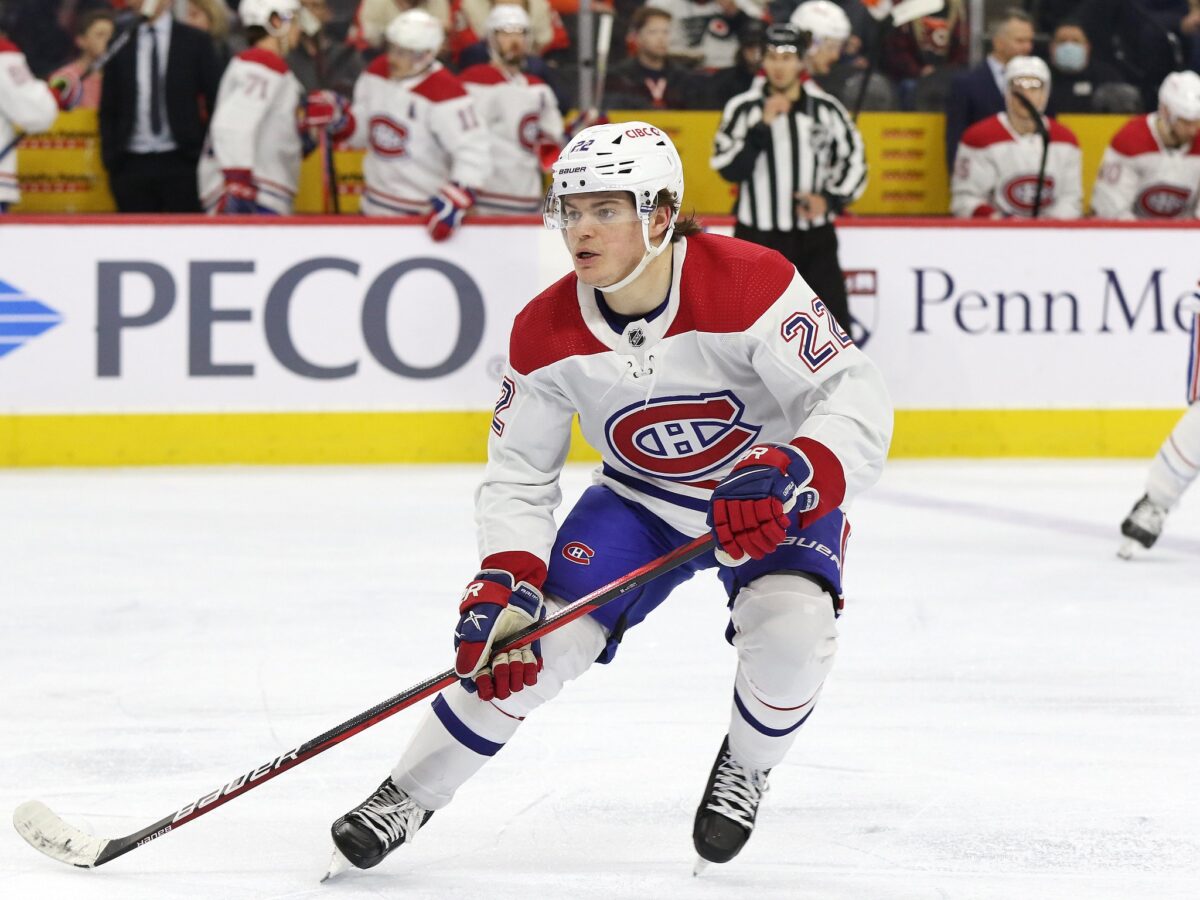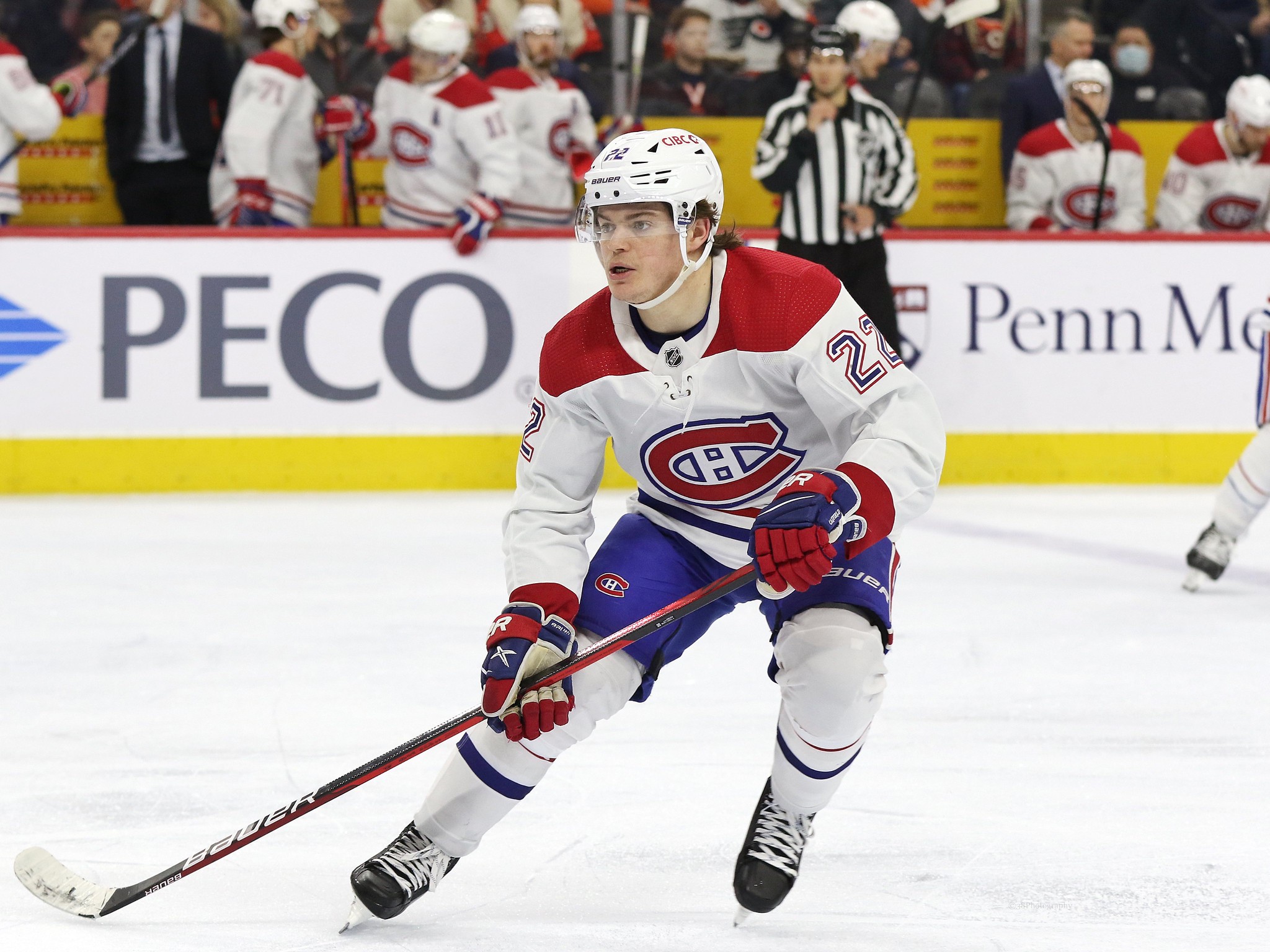 Caufield's 2022-23 season was limited to just 46 games due to a shoulder injury, but he impressed in a big way when healthy, scoring 26 goals and 36 points. Health of course is a concern given his 5-foot-7 stature, but if he can have good fortunes moving forward in that regard, he could move up this list in a hurry.
9. Alex Tuch
When Alex Tuch was named as part of the return for the Buffalo Sabres in the Jack Eichel trade, most thought the Sabres were getting a dependable 50-60 point player. With the change of scenery, however, Tuch is quickly proving he is much more than just that.
---
Latest News & Highlights
---
This past season, Tuch had career highs with 36 goals and 79 points in just 74 games. Both those totals were better than Eichel's in 2022-23, although Eichel himself missed time due to injury. While still too far to judge the winner of this blockbuster deal, the Sabres certainly aren't complaining right now.
8. Claude Giroux
For the majority of his career, Claude Giroux played down the middle of the ice. However, in his first season with the Ottawa Senators, he proved that he is just as, if not more comfortable now given his age, playing as a winger.
Other 2023-24 Positional Rankings:
Giroux was fantastic in his first season with the Senators, scoring a career high 35 goals along with 79 points. The point total marked his highest since the 2018-19 season, and given how talented this Senators team is, it should come as no surprise to see him put up similar, if not even better numbers in 2023-24.
7. William Nylander
William Nylander is often overshadowed due to the fact that the Toronto Maple Leafs boast two of the games top talents in Auston Matthews and Mitch Marner, but make no mistake; he is a terrific talent himself. For the second straight season, the 27-year-old set new career highs for himself, scoring 40 goals and 87 points in 2022-23.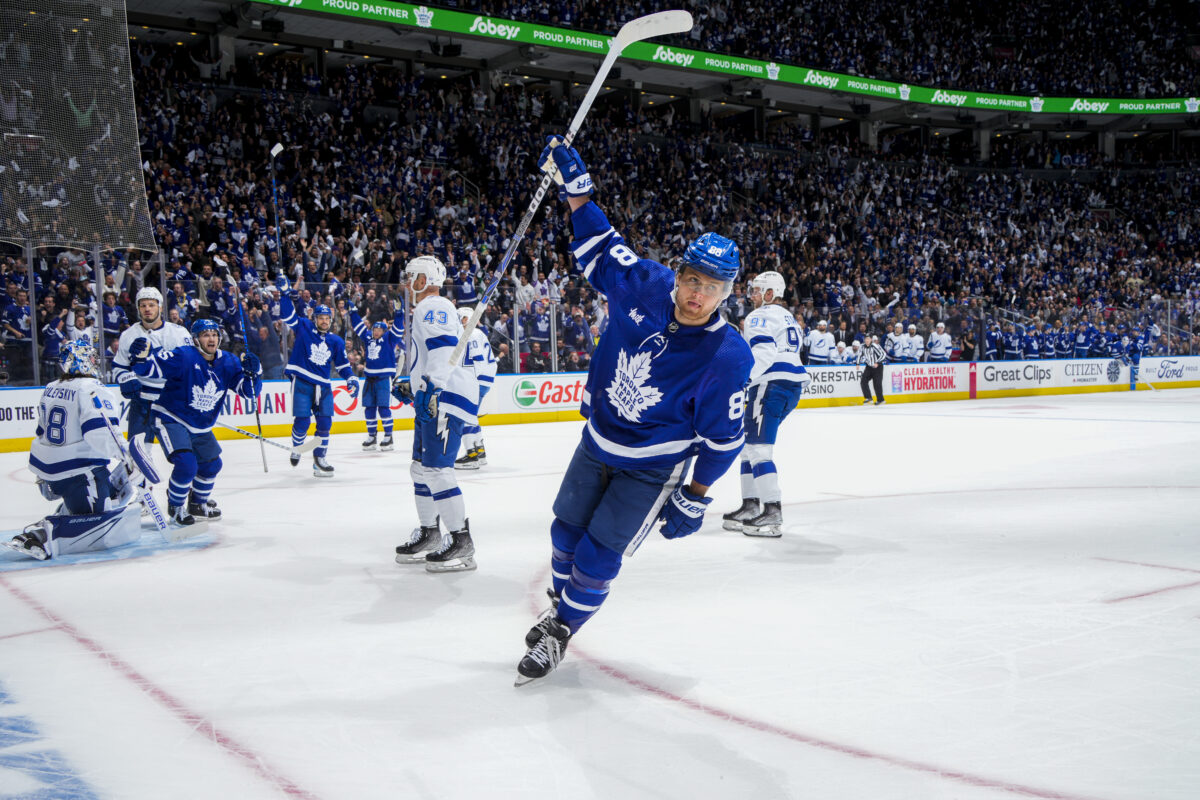 What will be interesting to see from Nylander is how he plays this coming season. Set to be a UFA next summer, there will be plenty of chatter surrounding him until a deal gets worked out. That can have an effect on some players, though the Swedish forward always seems to be cool under pressure.
6. Mark Stone
Health hasn't been on Mark Stone's side in recent years, but whenever he is in the lineup, he continues to play the game at an extremely high level. While the 31-year-old isn't the most skilled player in the league, he competes each and every shift like few others in the entire league. That working mentality has allowed him to become one of the most dependable two-way players in the NHL.
This past season, back surgery limited Stone to just 43 regular season games, where he scored 17 goals and 38 points. Despite returning earlier than he likely should have for the playoffs, he was able to grind it out and help lead the Vegas Golden Knights to its first ever Stanley Cup championship this year. To no surprise, Stone played a huge part in that, scoring 11 goals and 24 points in 22 appearances.
5. Mitch Marner
As far as regular season play goes, there are few in the game who are as good offensively as Mitch Marner. The 26-year-old is one of the craftiest players in the game, and is a major reason as to why the Maple Leafs are must-watch tv.
Marner scored 30 goals along with a career-high 99 points this past season. He has flirted with the 100-point marker on several occasions, having finished with 94, 97, and 99 points in recent years. That said, as good as he is in the regular season, he has failed to make the same impact in the playoffs. Until that changes, he won't be able to get further up this list.
4. Mikko Rantanen
When discussing some of the game's most underrated players, it seems Colorado Avalanche winger Mikko Rantanen doesn't get brought up enough. While many are aware he is a great player, he often gets overlooked on a team that features both Nathan MacKinnon and Cale Makar.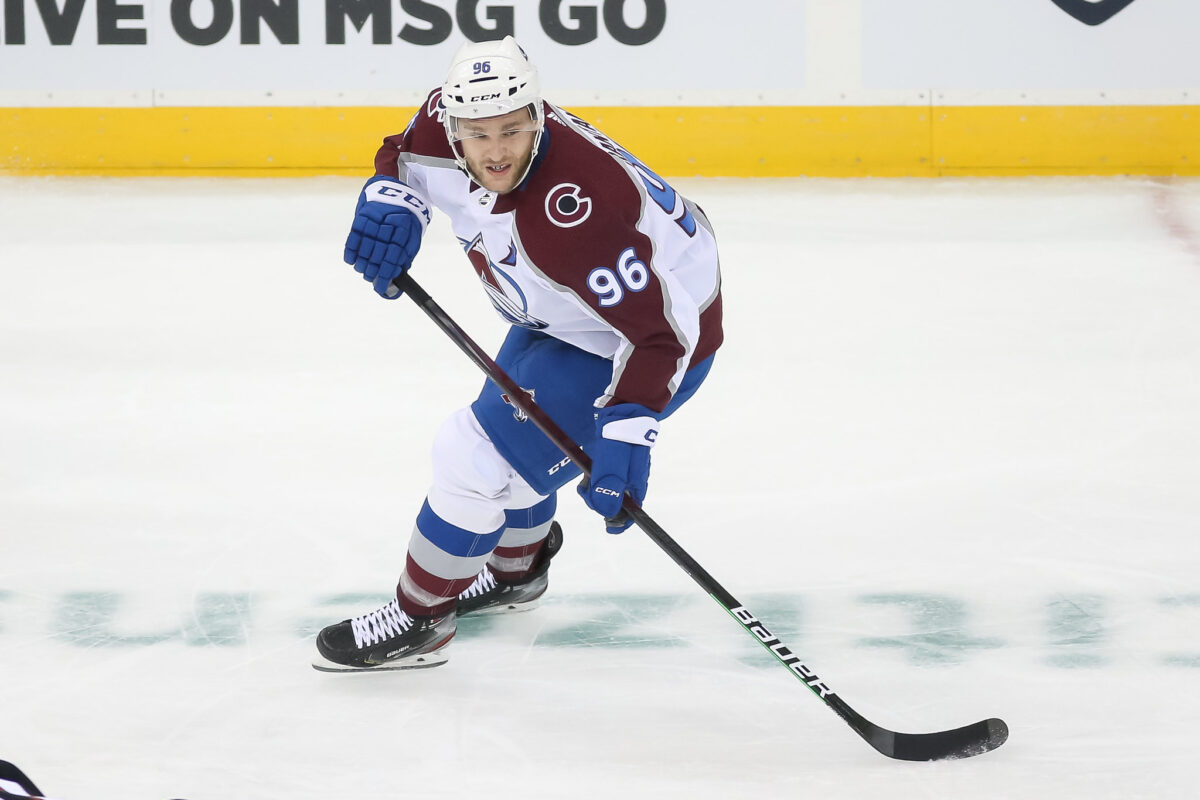 Rantanen set new career highs for himself this season, scoring 55 goals and 105 points. It marked the first time the 26-year-old has broken the 50-goal marker as well as surpassing 100 points. He's showing no signs of slowing down and will be a big part of the reason why the Avalanche remain an elite team moving forward.
3. Nikita Kucherov
Tampa Bay Lightning fans have to feel blessed to have Nikita Kucherov on their team. Somehow, the 30-year-old fell to the back half of the second round of the 2011 draft, and the Bolts have reaped the rewards. Back to full health, Kucherov was able to suit up for all 82 games in 2022-23, scoring 30 goals and 113 points.
This past season marked the third time Kucherov has hit 100 points in his career, and helped improve his outstanding career totals to 276 goals and 729 points in 644 games. Perhaps even more impressive is how he seems to maintain those numbers in the postseason, as he has 53 goals and 160 points in 142 outings. He is one of the biggest reasons as to why the Lightning won back-to-back Stanley Cups in 2020 and 2021.
2. David Pastrnak
As many talented forwards as the Boston Bruins have had on their roster in recent seasons, there is no doubt that David Pastrnak is the most talented of the bunch. The 27-year-old was more than deserving of winning the Maurice Rocket Richard Trophy this past season, scoring a career high 61 goals which only trailed Connor McDavid's 64.
While his goal total stood out from this past season, his point total did as well, as he had a career-high 113 on the year. With Patrice Bergeron and David Krejci having announced their retirements, there will be more pressure than ever on Pastrnak to produce this coming season. Based on what he has shown throughout his career, there is no reason to doubt that he can't live up to the challenge.
1. Matthew Tkachuk
He may not be as talented as a few players behind him on this list, but there is no right winger in the NHL that has a higher impact on the game than Matthew Tkachuk. Those questioning whether or not he could continue to produce with the Florida Panthers the way he did in his final season with the Calgary Flames were quickly proven wrong, as he managed 40 goals and a career-high 109 points in 79 games. In typical Tkachuk fashion, he also had 123 penalty minutes on the year.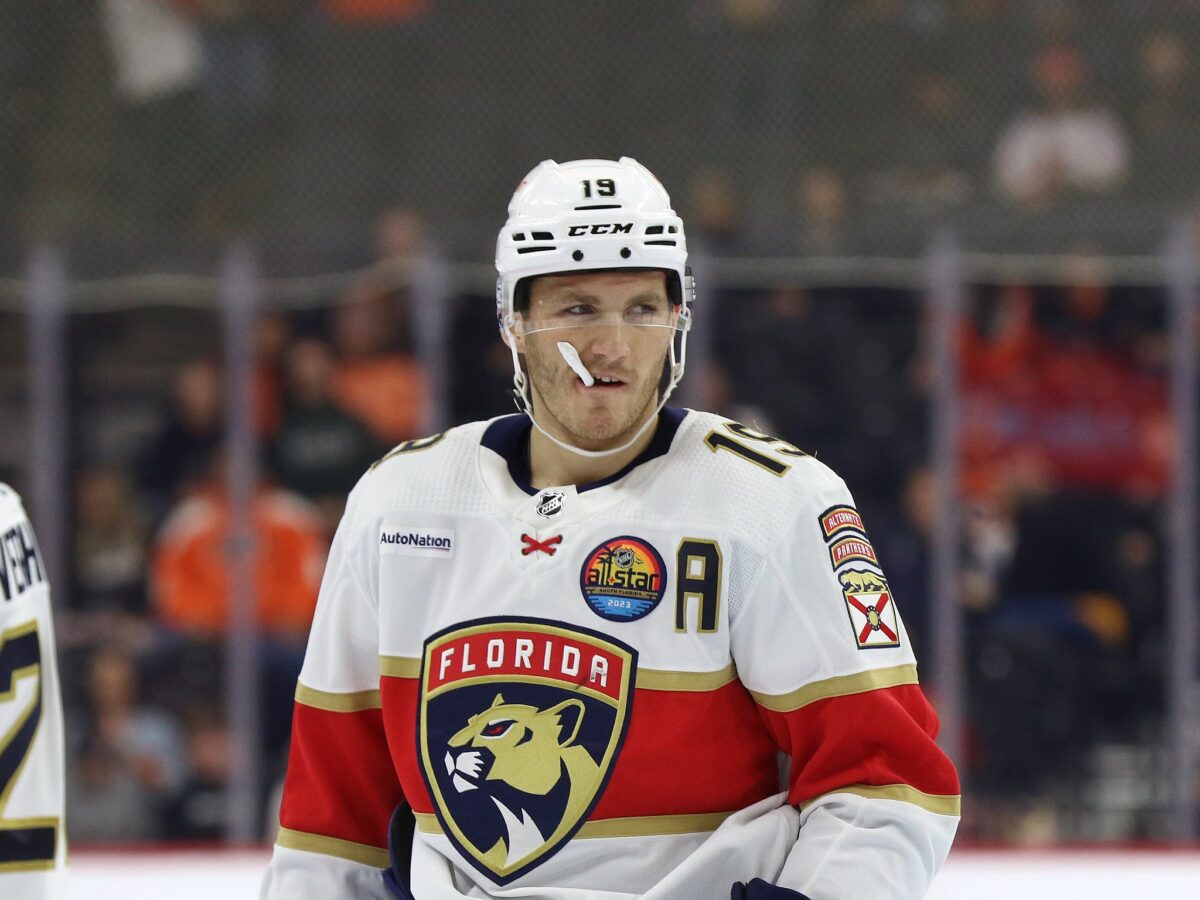 Despite being banged up, Tkachuk nearly willed the Panthers to a Stanley Cup championship this year. He managed 11 goals and 24 points in 20 games, and seemed to come up with goals at clutch times throughout the entire Panthers run. With his offensive game, paired with his physicality, ability to get under opponent's skin, and his leadership, Tkachuk is not only the best right winger in the game, but one of the best players overall.