The 2023 NHL Trade Deadline is under two months away, and trade rumors are naturally starting to pick up. With the Boston Bruins currently sporting a ridiculous 33-5-4 record and being at the top of the NHL standings, they are expected to be among the most active buyers. With the careers of Patrice Bergeron and David Krejci potentially nearing their end, this is truly a "Stanley Cup or bust" season for Boston. As a result, now is the time for general manager (GM) Don Sweeney to go all-in and make a significant splash. The left side of their defensive group could use a boost, and Arizona Coyotes star defenseman Jakob Chychrun would be the perfect target because of it.
The Bruins were linked to Chychrun last season, but they stopped their pursuit of him after they acquired Hampus Lindholm from the Anaheim Ducks. Yet, according to Craig Morgan of PHNX Sports, the Bruins are one of the teams currently expressing interest in him again. Overall, a Bruins and Coyotes blockbuster centering around Chychrun could make sense for all parties, so let's dive into why this is the case.
Chychrun Would Give Bruins Another Star
As stated above, this is a season where the Bruins need to bring the Stanley Cup back to Boston. This could very well be the last hurrah with Bergeron and Krejci, and it would be simply spectacular for them to end their careers on top. As a result, now is truly the time for the Bruins to bring in one last star, and Chychrun needs to be considered. After missing the beginning of the season, the 2016 first-round pick has been simply spectacular since returning, as he has five goals, 22 points, and a plus-7 rating in 27 games on a rebuilding Coyotes team. Those numbers are very strong, but it's also fair to argue that he could produce even more offensively if he joins a juggernaut like the Bruins.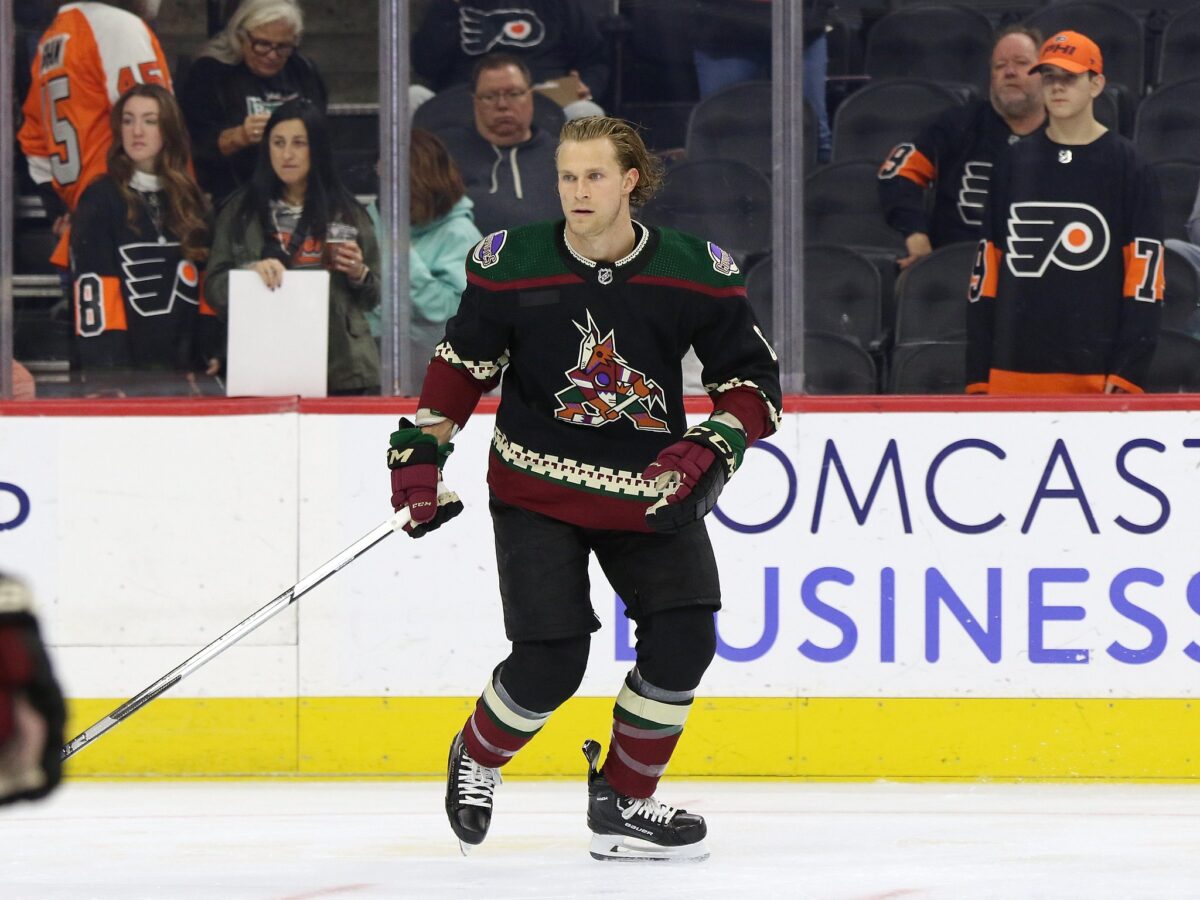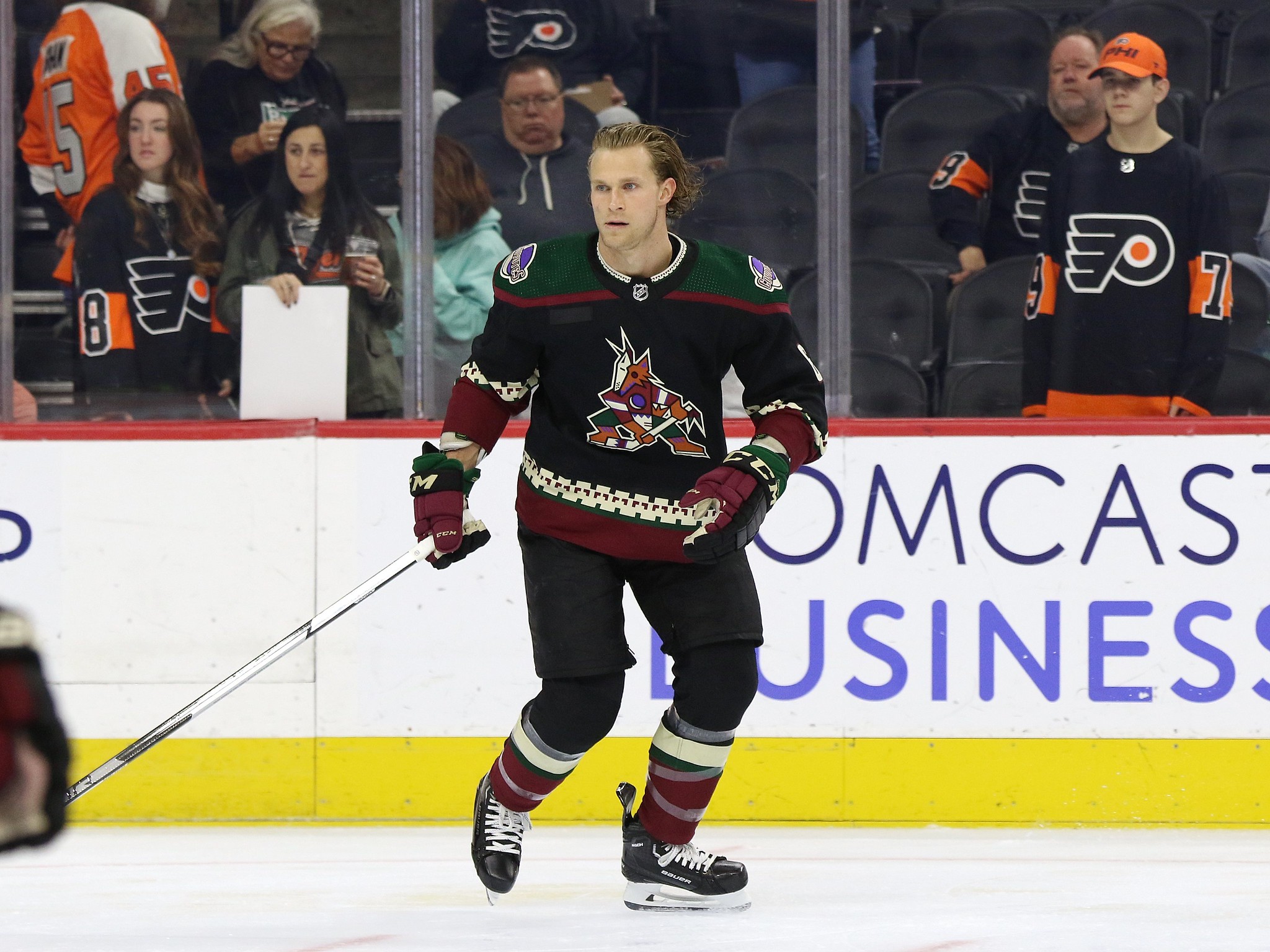 Although Matt Grzelcyk has had some good moments on the Bruins' top pairing with Charlie McAvoy this season, there's no question that Chychrun would provide them with a gigantic upgrade for that role. This is because Chychrun not only offers more offensively, but he also has developed a steady defensive game in the process. None of this is meant as a knock to Grzelcyk's play, but if the Bruins have the opportunity to bring in a true star for their top pairing, why shouldn't they go for it?
Perhaps what is most appealing about Chychrun is that he carries an affordable $4.6 million cap hit until the end of the 2024-25 season. As a result, he would be a key part of the Bruins' core for multiple seasons at a below-market value price.
Chychrun Would Have Chance to Play for Contender
It is hard to believe that Chychrun would be against playing for the Bruins, too. After all, the 24-year-old has requested a trade from the Coyotes and wants to join a team where he has the opportunity to win. With the Bruins being at the top of the NHL standings, they certainly fit the description of what he's looking for, so there absolutely could be a legitimate match here.
Related: Bruins News & Rumors: Zacha, Extension Candidates & More
---
Latest News & Highlights
---
The Bruins' roster is significantly deeper than the Coyotes', so Chychrun would have the grand opportunity to play with some truly spectacular talent. First, a top pairing consisting of him and McAvoy has the potential to be truly lethal, as they are both elite defensemen. Furthermore, Chychrun would also have veterans like Bergeron, Krejci, Lindholm, Brad Marchand, David Pastrnak, and Taylor Hall, so he would have so many excellent weapons to work with. Needless to say, that should only heighten Chychrun's interest in being a Bruin.
As excellent as the Bruins are at this juncture of the season, they have the potential to be even better with a Chychrun trade. Furthermore, the Florida native wants the chance to finally play postseason hockey, and he would get just that with Boston.
Potential Blockbuster Between Boston & Arizona
Now, here's the fun part. What could it take the Bruins to successfully land Chychrun from the Coyotes? Well, with Chychrun being an elite defenseman and having an affordable cap hit for multiple seasons, Arizona is rightfully asking for a lot in any move centering around him. Although the Bruins do not possess the strongest prospect pool, they may have the assets to pull off this move. Their 2023 first-round pick, one of Fabian Lysell or Mason Lohrei, and Grzelcyk would be a good starting point. However, with the Bruins having limited cap space, Mike Reilly or Craig Smith would need to be included in the deal. This would likely force Boston to part ways with a third-round pick, as Arizona would be doing them a solid for taking on one of their bad contracts.
This would be a major price to pay for Chychrun, but it would be worth it when noting that the Bruins may be going for their last legitimate Stanley Cup run with their current core. However, there's no question that the Coyotes would love to get their hands on a potential top-six winger Lysell or a future top-four defenseman like Lohrei. Meanwhile, Grzelcyk would provide them with a solid veteran defenseman who would immediately become one of their top trade candidates.
Ultimately, there seems to be a potential match here on paper, and the Bruins should seriously consider it. Chychrun would give Boston another star on the blue line and help solidify their left side. In my eyes, Sweeney owes this team one last major move, and bringing in Chychrun would provide them with just that. Let's see if the Bruins and Coyotes complete a blockbuster centering around him from here.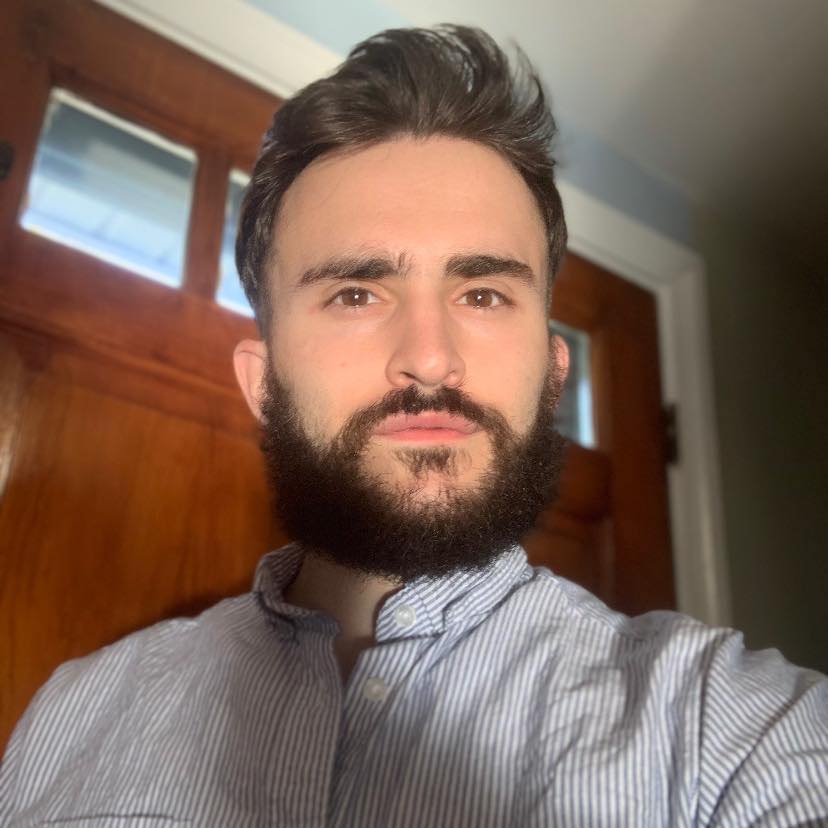 Michael DeRosa is a contributor who covers the Boston Bruins, Chicago Blackhawks, & Detroit Red Wings for The Hockey Writers. Since 2017, he's written and edited for numerous websites. Besides his work for THW, you can also find him on NHL Trade Rumors.