Ahh, the doldrums of the NHL season. No matter how dedicated of a fan you are, it can be a little bit tough to stay interested in early-January hockey when there is so much else to look forward to. Between the trade deadline on Mar. 3rd, the 2023 All-Star Game taking place in early February, and the NFL playoffs kicking off, it's easy to be a bit distracted this week.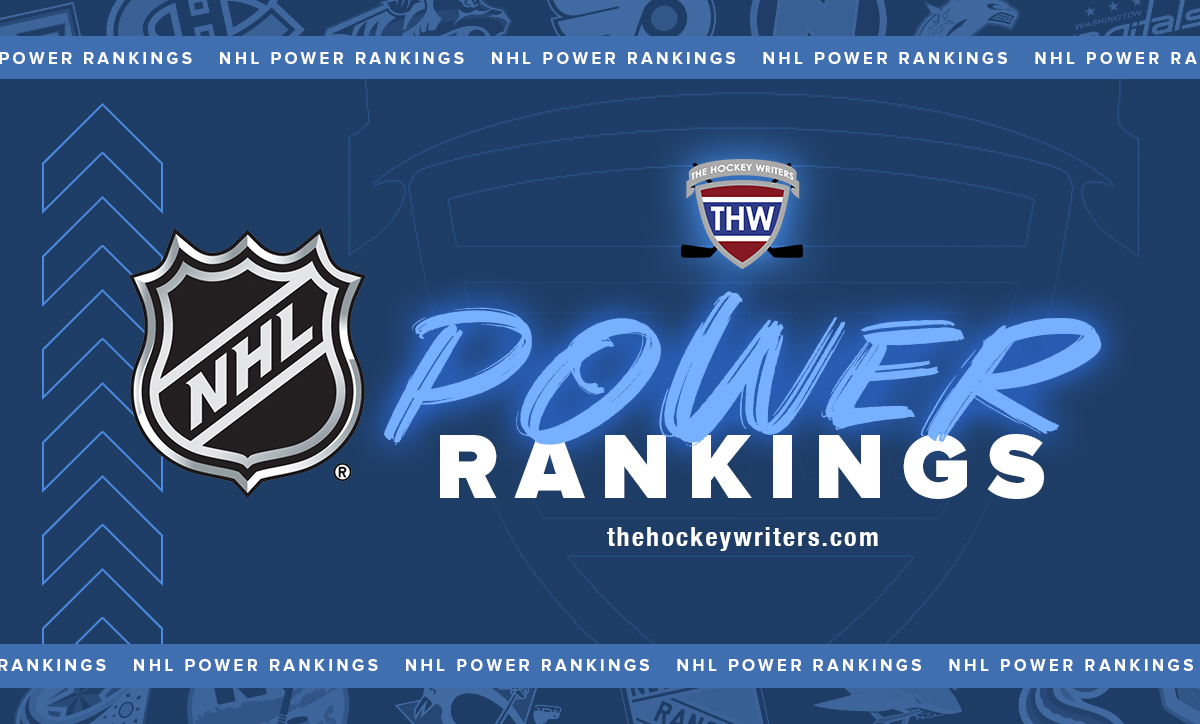 That doesn't mean that we won't seeing a lot of change going down in this week's power rankings, however. This has been a fascinating week, where some of the worst teams in the league put together winning streaks, whereas some of the best struggled against weaker opponents.
All stats and records are current as of Jan. 9th, prior to any games taking place.
Related: NHL 2022-23 Power Rankings: Week 14
32-25: Waiting on the 2023 NHL Draft
32. Columbus Blue Jackets 13-27-2, 28 Points (Last Ranking: 31)
31. Arizona Coyotes 13-25-5, 31 Points (Last Ranking: 29)
30. Anaheim Ducks 12-27-4, 28 Points (Last Ranking: 30)
29. Chicago Blackhawks 11-26-4, 26 Points (Last Ranking: 32)
28. San Jose Sharks 13-23-8, 34 Points (Last Ranking: 27)
27. Vancouver Canucks 18-22-3, 39 Points (Last Ranking: 25)
26. Montreal Canadiens 18-23-3, 39 Points(Last Ranking: 26)
25. Philadelphia Flyers 18-18-7, 43 Points (Last Ranking: 28)
The bottom of the rankings was a fun place to be this week, as almost every team here saw some unexpected results. The Chicago Blackhawks had one of their best weeks of the season, putting together three-straight wins, which briefly pulled them out of last place in the league. The Philadelphia Flyers have also found their early-season form once again, as they hold a record of 7-3-0 in their last 10 games. If this play continues, they will pull themselves out of the Connor Bedard sweepstakes and put themselves into a fringe playoff position.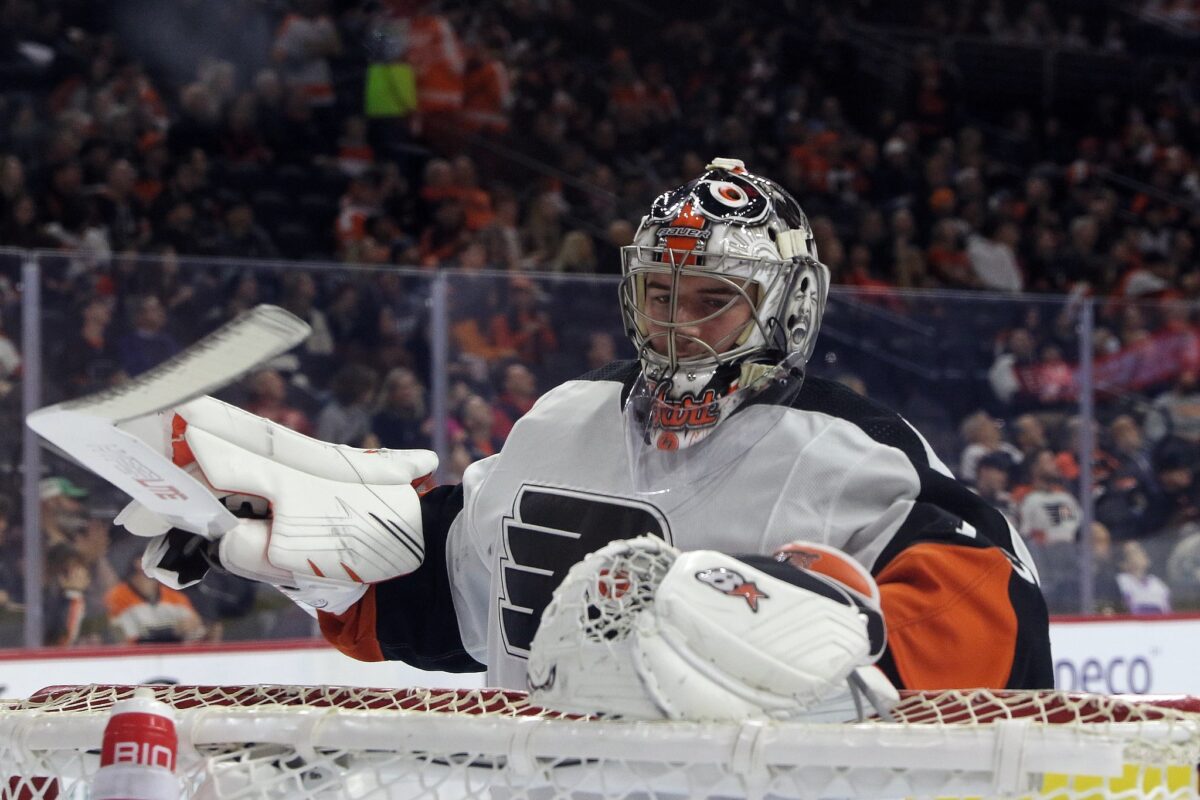 Outside of these success stories, the rest of the teams in this section of the list are continuing as expected. The Arizona Coyotes are on a nine-game losing streak, and while the Vancouver Canucks ended their losing skid with a 4-3 shootout victory on Sunday, that losing streak threatens to not only end their playoff aspirations but take their coaching staff down with it.
However, if you're a glass-half-full type of person and you cheer for one of these teams, then you know that every loss keeps them in a different and potentially just as important race in the standings. This is a good season to be bad, as the 2023 NHL Draft is shaping up to be an all-time great one.
24-18: Trade Deadline Decisions Loom Large
24. Ottawa Senators 19-20-3, 41 Points (Last Ranking: 24)
23. Detroit Red Wings 18-16-7, 43 Points (Last Ranking: 23)
22. Florida Panthers 20-20-4, 44 Points (Last Ranking: 22)
21. St. Louis Blues 21-20-3, 45 Points (Last Ranking: 21)
20. Colorado Avalanche 21-17-3, 45 Points (Last Ranking: 19)
19. Nashville Predators 19-17-6, 44 Points (Last Ranking: 20)
18. Buffalo Sabres 21-18-2, 44 Points (Last Ranking: 15)
When you look at this section of the Rankings, you see a lot of good or even great teams that have mediocre records due to a number of factors. Listed here are the 2022 Stanley Cup Champion Colorado Avalanche and the 2022 President Trophy-winning Florida Panthers. Yet, for the 2022-23 season, neither of these teams have been able to win consistently due to injuries and deep roster changes. At this rate, the playoffs might not happen for either, which would be a true shock.
---
Latest News & Highlights
---
I think a good way to describe this group is by using their team goal differential for the season. While this statistic isn't particularly useful to make meaningful conversations about a season, there's a reason why only one team, the Buffalo Sabres, has been able to consistently keep a positive goal differential this season. These teams struggle in one or more aspects of the game, whether that be scoring goals, team defense, or goaltending.
While every team listed here could still make a playoff push, it gets harder and harder with each passing game. So, this is a reminder that January may not be the most interesting time of the NHL season, but it's also the time of the year where you can dig a hole so deep that you simply can't climb out of it once your team starts making that push back to relevance.
17-12: Who Misses the Postseason?
17. Pittsburgh Penguins 21-15-6, 48 Points (Last Ranking: 18)
16. New York Islanders 23-18-3, 49 Points (Last Ranking: 14)
15. Calgary Flames 21-14-9, 51 Points (Last Ranking: 16)
14. Edmonton Oilers 24-18-3, 51 Points (Last Ranking: 17)
13. Washington Capitals 23-16-6, 52 Points (Last Ranking: 10)
12. Minnesota Wild 24-14-4, 52 Points (Last Ranking: 9)
Instead of talking directly about how the teams in the middle part of the rankings played this week, I'm going to instead focus on a different conversation. Since the NHL playoffs features 16 teams, that means at least one of the teams in this section has to miss the playoffs. As a fan of the sport, that almost feels wrong, as all of them have some serious star power that you borderline expect to be in the playoffs.
Yet, there's a real chance that players like Sydney Crosby, Connor McDavid, Alexander Ovechkin, or Kirill Kaprizov could find themselves on the outside looking in if their teams continue to go through stretches of boom or bust play.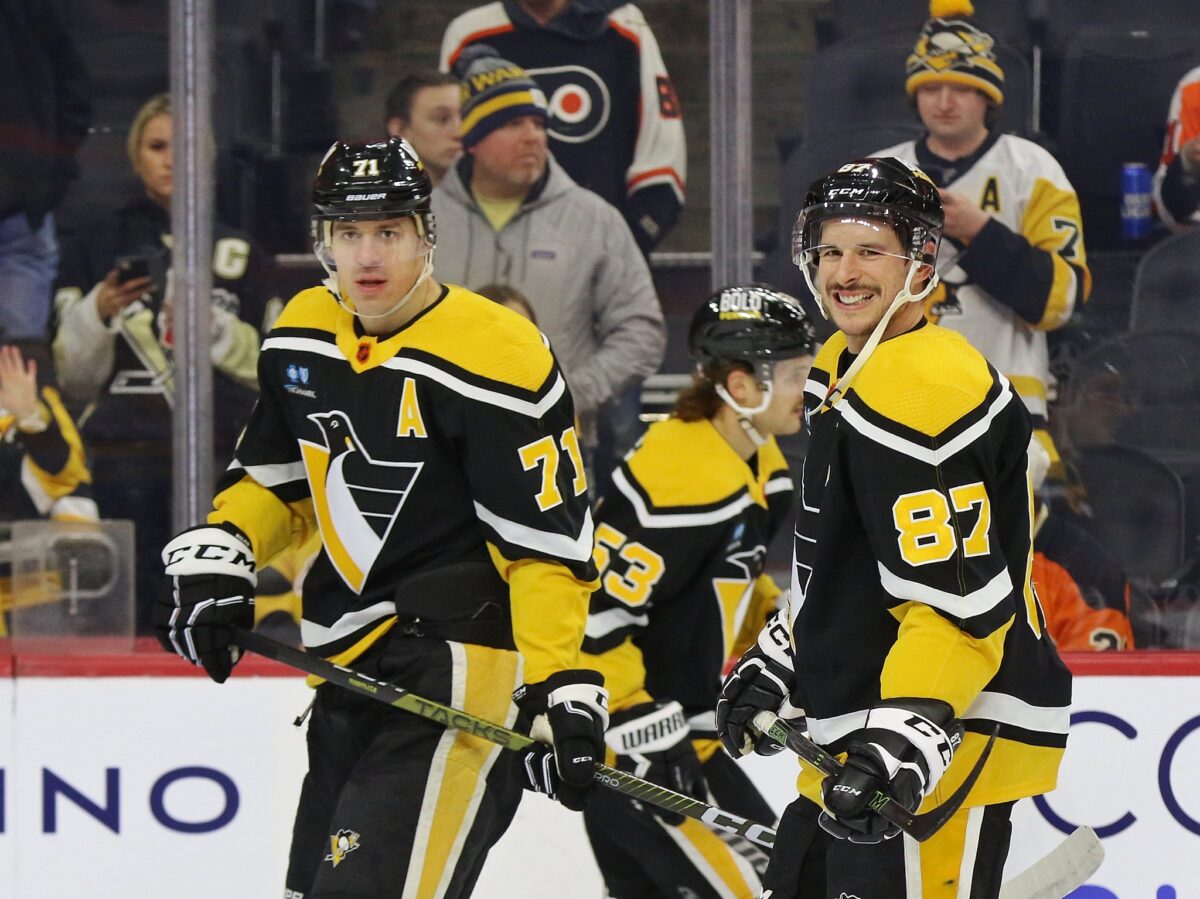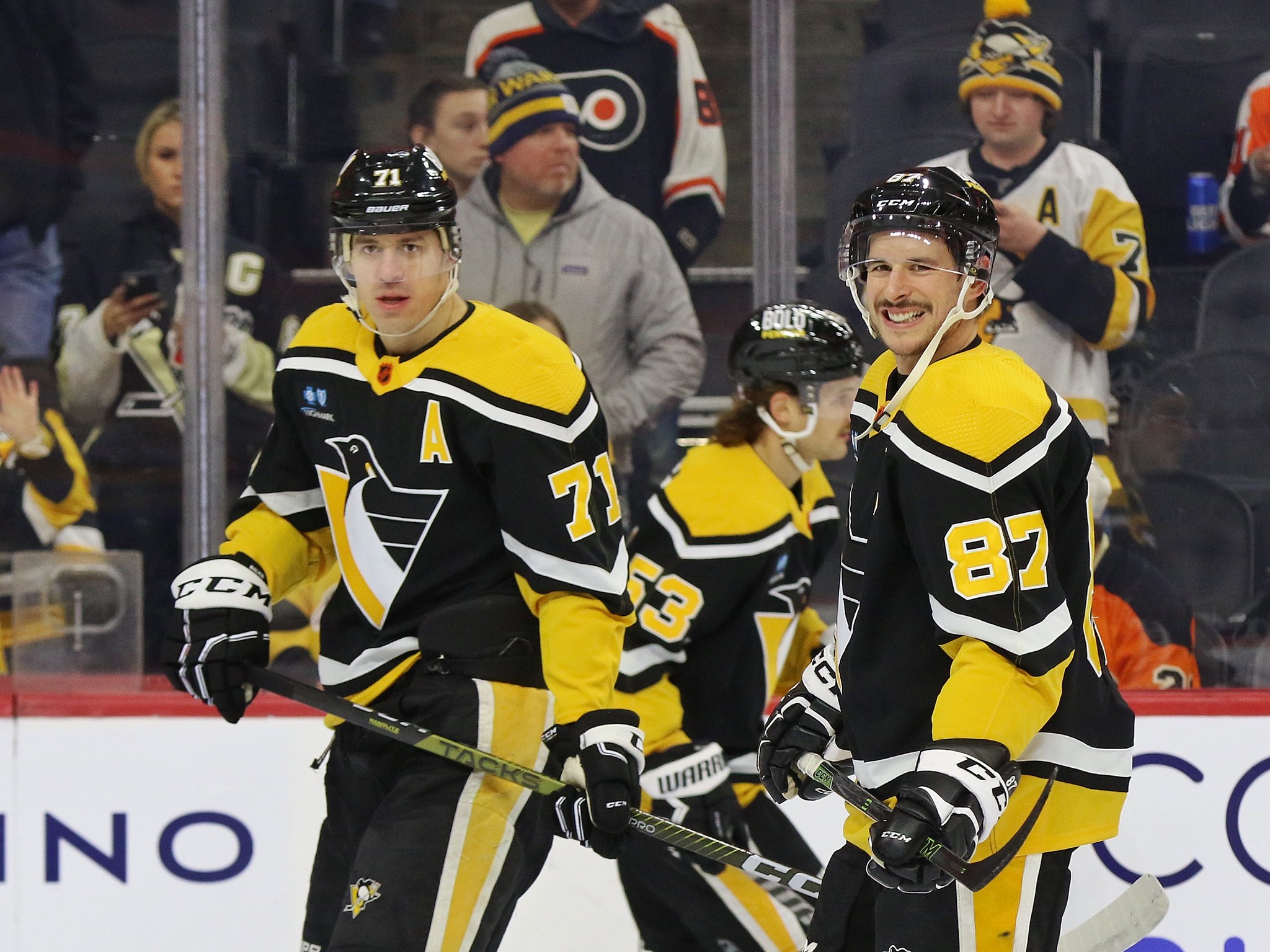 As it stands now, the New York Islanders and Pittsburgh Penguins are struggling the most with consistency, but they both find themselves right on the cusp of the last wild-card position.
11: I Ran Out of Room in the Top 10
11. Tampa Bay Lightning 27-13-1, 55 Points (Last Ranking: 8)
One of the reasons why the teams in the bottom half of the league are struggling to make up points in the standings is due to how well everyone in the top 11 are playing right now. You can make the argument that every team in spots 1 through 11 are contenders, since they just keep winning games in convincing fashion and piling up points
Related: Tim Horton: A Legacy of Hockey, Donuts, & Coffee
Honestly, the Tampa Bay Lightning shouldn't be in 11th this week, as they won three straight games and hold a record of 7-3-0 over their last 10 games played. However, there are other teams that I feel deserve to be highlighted with an appearance in the Top 10, and I expect the Lightning will be right back up there again shortly. Plus, we have all discussed Tampa Bay plenty in recent years, so they should be willing to share the spotlight without too many complaints.
10. Los Angeles Kings
25-16-6, 52 Points
Last Ranking: 12
It wasn't that long ago that the Los Angeles Kings looked to be in serious trouble. While the team was playing well in front of their net, their goaltending was letting them down, as Jonathan Quick and Cal Petersen simply weren't doing enough to win games. This led to Petersen being sent back to the American Hockey League (AHL) to find his game, and for Pheonix Copely to get a new chance at NHL ice time.
Since being given this opportunity, Copely has been stellar, as he holds a record of 12-2-0 in 14 games played, along with a save percentage of .904. Sure, this isn't going to put him in the Vezina conversation, but as a team with a solid defensive and forward corpse, he is giving them enough each night to have a chance to win, which the Kings have been doing a lot of lately.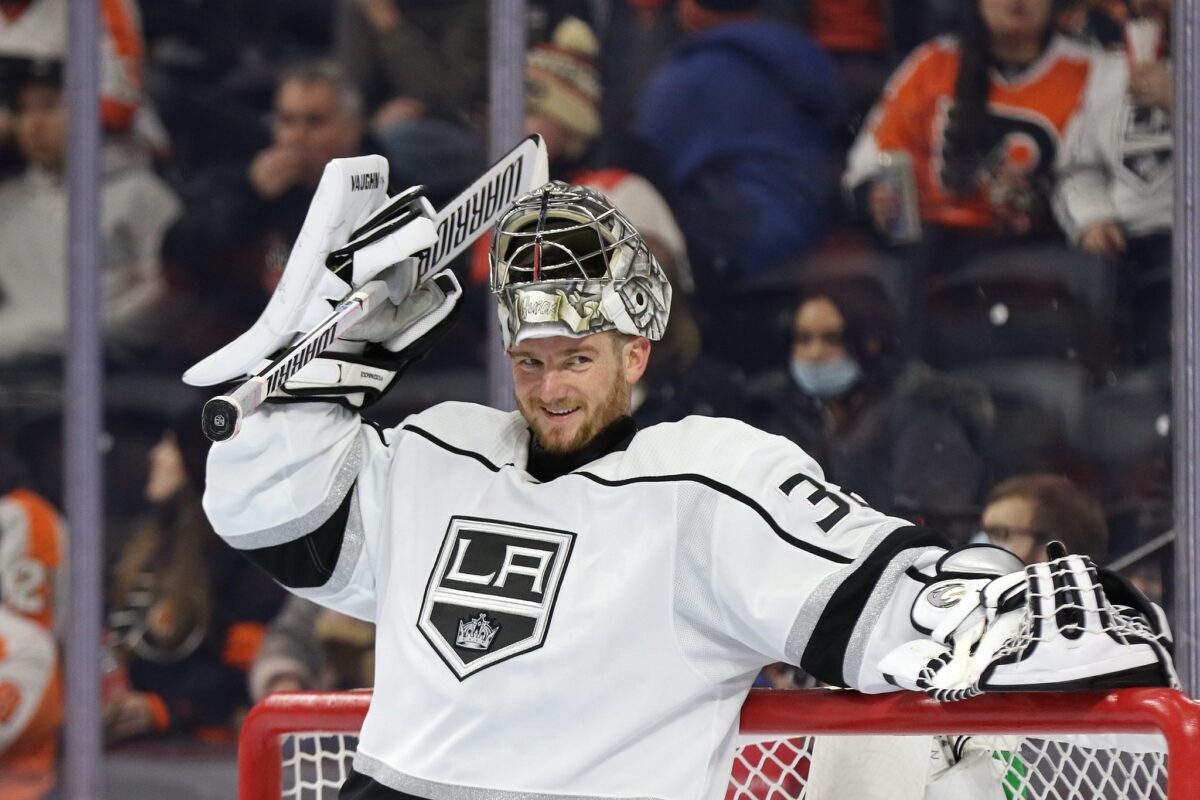 The Kings are in great shape moving forward, as they sit tied for second in the Pacific Division and hold a meaningful lead over fourth place. As long as Copley continues to play well enough, they should be able to stay in the postseason hunt and start looking for new players to add to their roster at the trade deadline.
9. New York Rangers
24-13-7, 55 Points
Last Ranking: 7
The fact that the New York Rangers moved down on the Ranking after a week where they went 2-1-0 showcases just how tough the top ten is. By all accounts, the Rangers are a great team, and they keep finding ways to win games, even if two of their three wins came in overtime or the shootout. I don't expect New York to fall much farther than this in the Rankings, as they are just a well-built, consistent team that will be a Stanley Cup contender.
8. Seattle Kraken
26-12-4, 56 Points
Last Ranking: 13
I'm not going to lie, I've been sleeping on the Seattle Kraken this season. Like most, I saw their strong start to the as a fluke, simply because it's not uncommon for a good team to jump out to a great record early on only to fall back to Earth and become a fringe playoff contender.
When the Kraken went 4-7-1 in the month of December, I saw that as the expected market correction. However, this rough month kicked off a record setting performance by the young franchise, as they rattled off eight-straight wins, including seven-straight on the road and a shutout of the Boston Bruins. Most impressively, these were dominant wins, where they beat their opponents by three or more goals each night.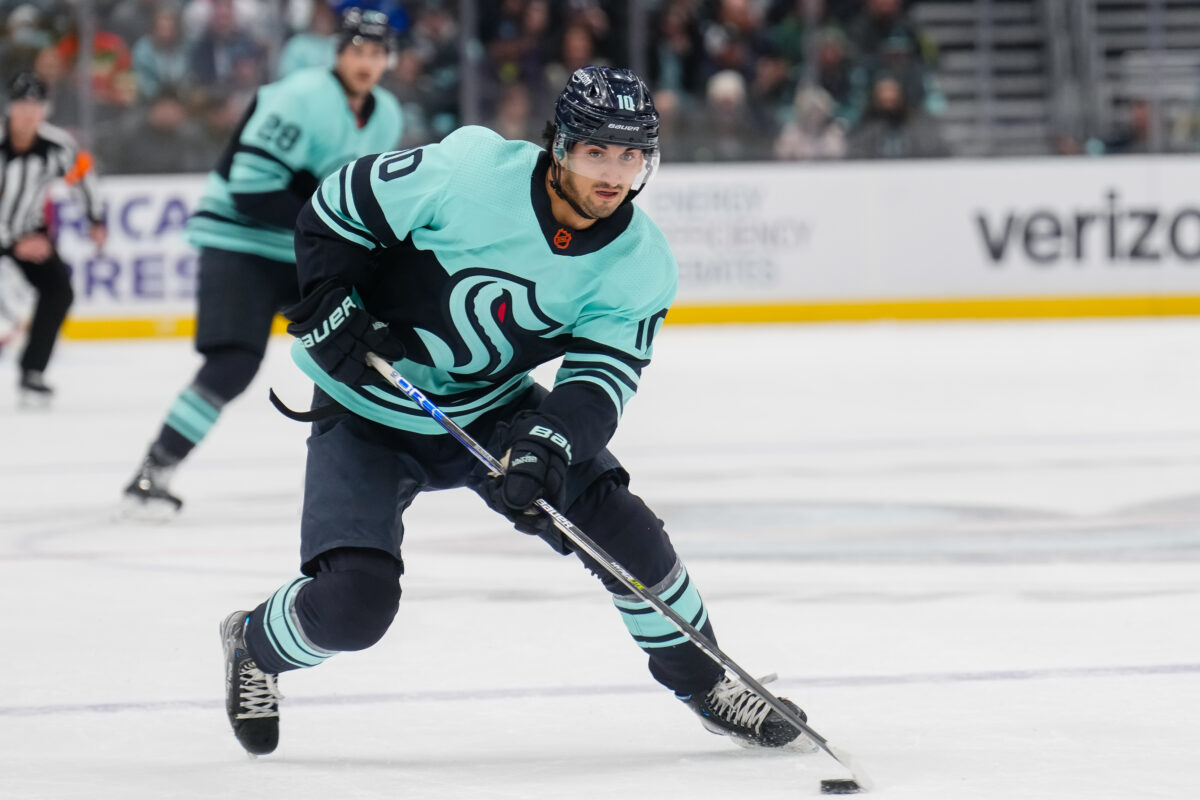 All of a sudden, I'm looking at Seattle as more than just a team who can slip into the playoffs, as they are a complete unit that plays the kind of game that travels well in the postseason. They aren't perfect, but they also have a lot of cap space available to make some moves to improve themselves at the trade deadline, which adds to the intrigue of this franchise for the remainder of the 2022-23 season.
7. Dallas Stars
25-12-7, 57 Points
Last Ranking: 6
There's a reason why the Dallas Stars have remained at or near the top of the Central Division standings for so long. They are an incredibly well-coached team that has an elite defense, scoring, and one of the best, young goaltenders in Jake Ottinger. When healthy, it feels like there are only a few teams that could beat them in a seven-game series, as you're being tasked to overcome an unrelenting wave of talent at all times.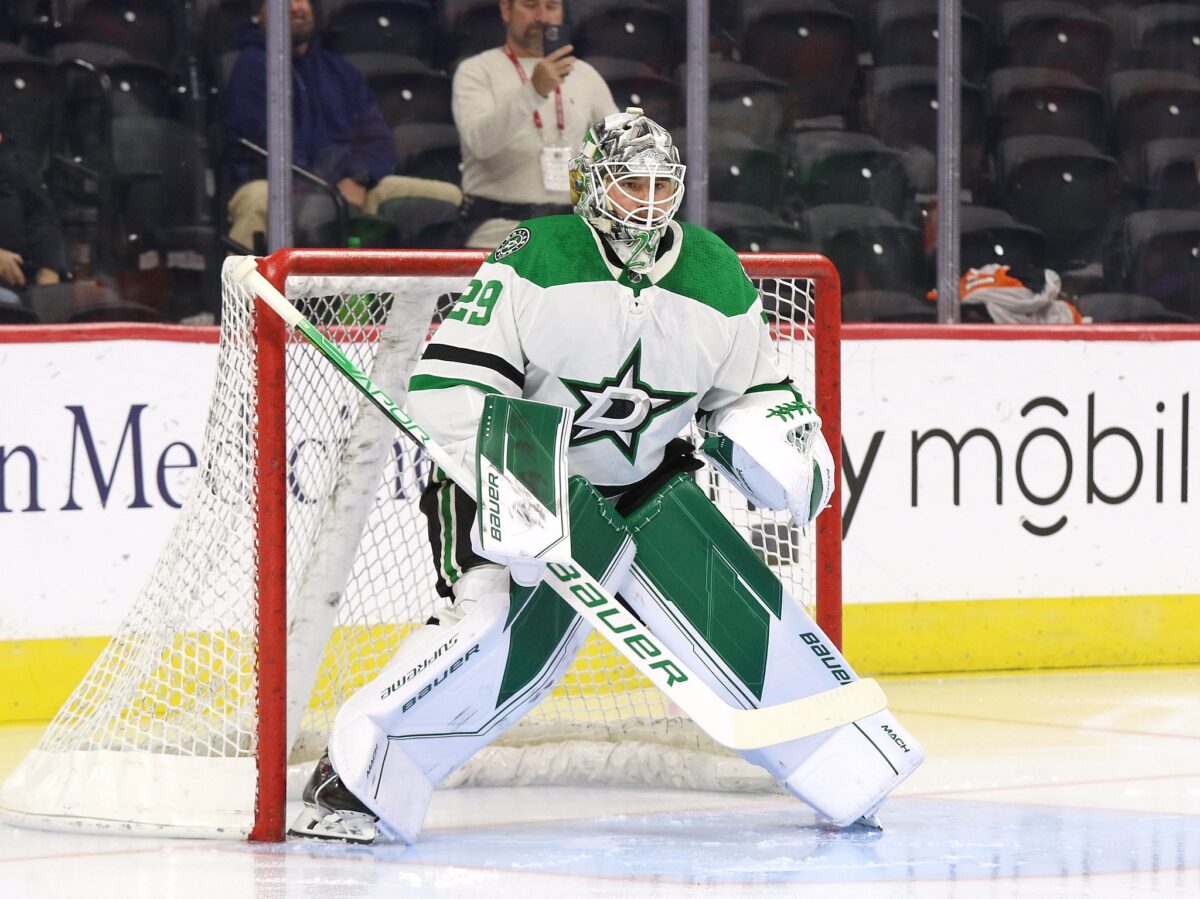 However, the Stars have started to slow down, which makes them look vulnerable when compared to a few weeks ago. Their 6-5 loss to the Flames is a good example, as they were down 6-2 before rallying and making it a game in the third period. If this play continues they will move down the list further, but for now they maintain their place in the top ten.
6. Toronto Maple Leafs
26-11-7, 59 Points
Last Ranking: 4
The Toronto Maple Leafs feel a bit boring right now, as they are a franchise that feels stuck in their division. Barring a huge winning streak or a major collapse, we can confidently predict that they will face Tampa Bay in Round 1 of the postseason. This puts a cloud over the remainder of their regular season, as we all know that no matter how successful they are, the question will always loom of… "But can they beat the Lightning?"
Related: Toronto Maple Leafs' 2023 Trade Deadline Preview
Unfortunately, we won't know this answer until April, so for now the Maple Leafs just have to look at the schedule in front of them and continue to play smart, winning hockey. If they do that, they should be able to take on anyone in the NHL.
5. New Jersey Devils
28-12-3, 59 Points
Last Ranking: 11
Another team I've been overlooking this season, let's talk about the New Jersey Devils. After they put together one of the longest winning streaks in franchise history, the Devils regressed pretty heavily, and they started looking more like a good team that had an exceptional month and not the world-beaters we saw at the start of the season. For this reason, I placed them outside the top ten in the first Power Ranking of 2023, and I expected them to continue regressing as the season went along.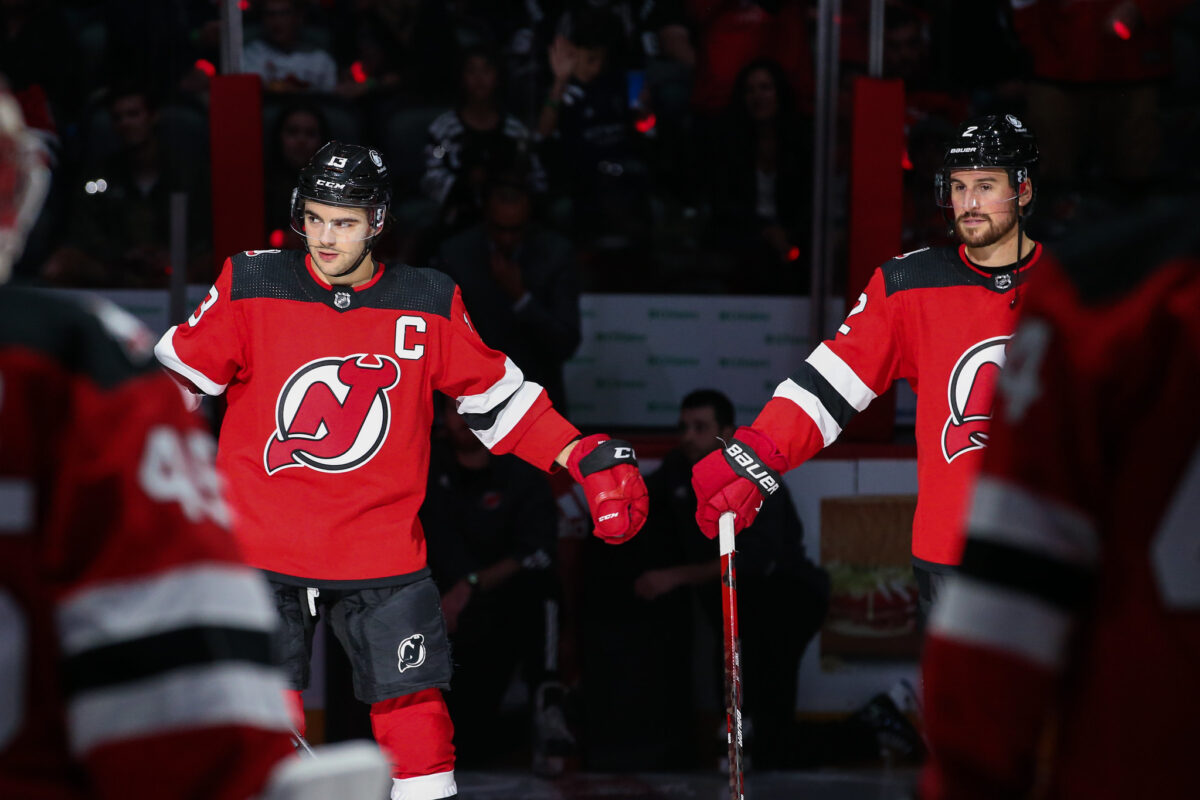 Well, it looks like the Devils had a different plan, as they responded by winning their next four-straight games against good opponents, and are back to looking like a team that can threaten for more than just a first-round series victory. I'm starting to believe in New Jersey, and I'm excited to see what they continue to do this season.
4. Vegas Golden Knights
28-14-2, 58 Points
Last Ranking: 3
Despite beating the Panthers this week, the Vegas Golden Knights suffered a major loss when it was announced that Mark Stone would be out week-to-week after suffering an injury. Losing your captain is always a tough hand to be dealt, especially for a team that is dealing with injuries as often as Vegas.
However, his absence will just be another opportunity for the Golden Knights to test their depth to really see what they have in their system. They also always manage to find a way to add talent through the trade market despite being pressed firmly against the cap, so this could be a good opportunity to judge their depth and see if additions will be necessary at the deadline. So, the next few weeks will be fascinating to watch if you're a fan of Vegas.
3. Winnipeg Jets
Last Ranking: 5
29-14-1, 59 points
For years it was lamented that the Winnipeg Jets were a great team that just couldn't get over the hump for one reason or another. After the failures of the 2020-21 and 2021-22 seasons, many felt that it was time for the franchise to tear it down to the studs and enter a full rebuild. Instead, Rick Bowness took over as head coach this offseason and has found a way to unlock the full potential of this team. While Bowness found success wherever he coached in recent years (he took the Dallas Stars to the 2020 Stanley Cup Final, after all), he really found his place with the Jets.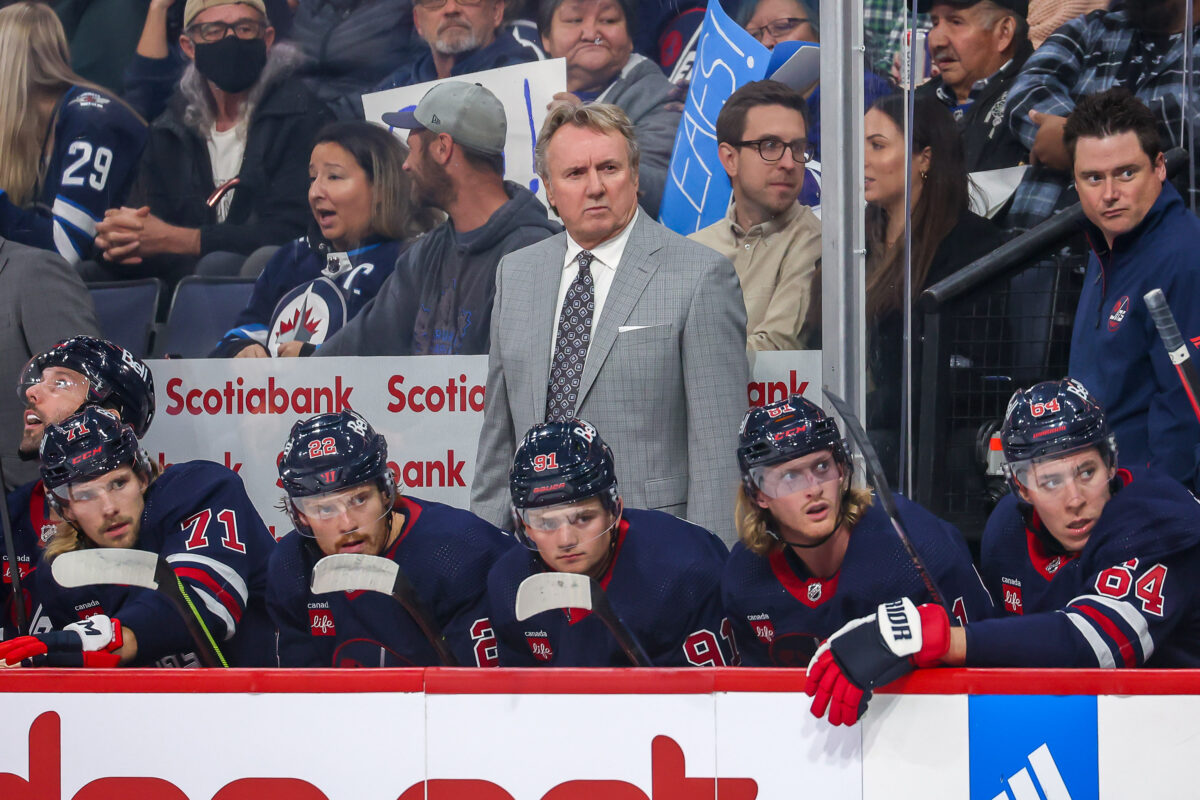 If I had a vote for the Jack Adams Award for coach of the year, it would go to Bowness without hesitation. He has taken a good team and made them great, and if this play continues they could be the unlikely winners of the Central Division and a true Stanley Cup contender.
2. Carolina Hurricanes
27-9-8, 62 Points
Last Ranking: 2
In a different season, the Carolina Hurricanes would dominate the conversation as one of the best teams in the NHL. However, in 2022-23, their incredible play has been largely overshadowed by the only team in front of them on these rankings. We know that Carolina is a great team, and they are the front runners to win the Metro Division. So, they just have to keep piling up the points and lock down their spot in the postseason as the trade deadline approaches.
1. Boston Bruins
33-5-4, 70 Points
Last Ranking: 1
It's fair to say that this was the worst week of the Boston Bruins' season so far, as they lost their first game at home to the Kraken, in a shutout no less. However, it was also their 41st game of the season, which is ridiculous when you think about it.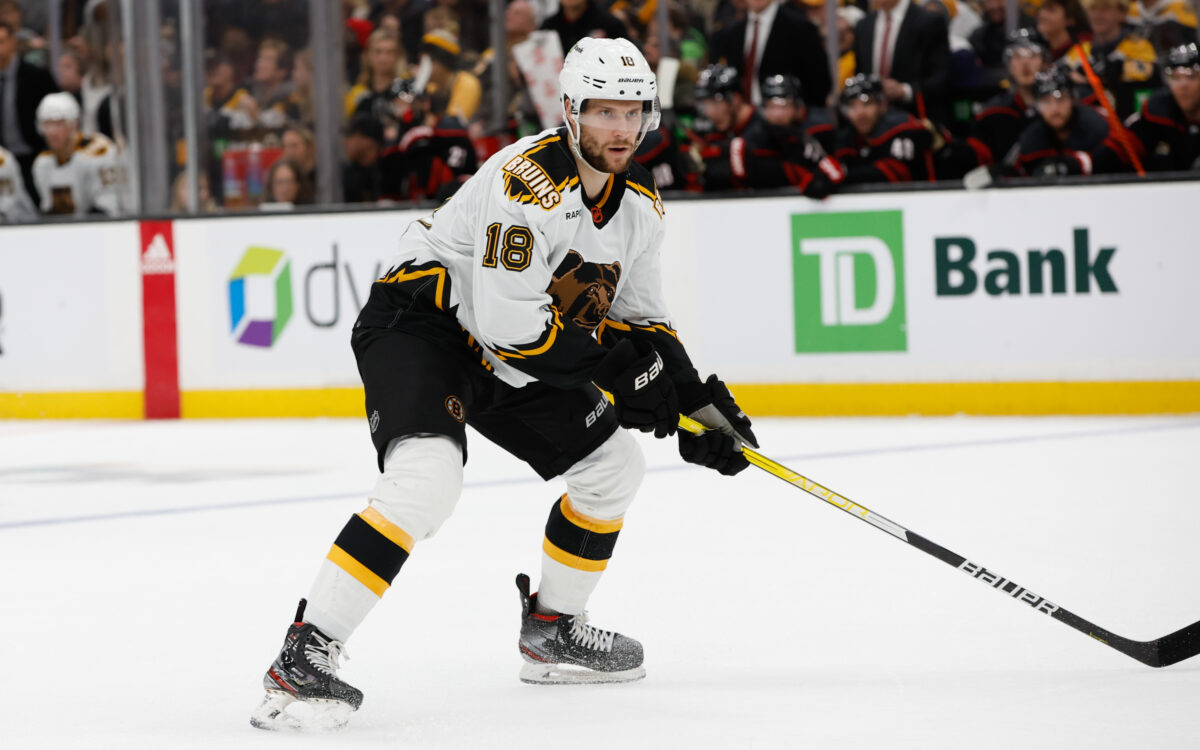 They are still the number 1 team, and it will take more than one "mediocre" week to see them fall out of first place. This team is special, but they still have a lot to prove as the season continues.
The Doldrums of the NHL Season Continues
For the next few weeks, expect the NHL season to take a bit of a back seat, especially as the NFL dominates the discussion in the United States. However, once the All-Star Game takes place and the Super Bowl concludes, hockey will be in a great place to jump back into the forefront of everyone's minds, as things are shaping up to for an incredibly fun second half of the season that will be filled with interesting story lines.