Chicago Blackhawks legend Jonathan Toews is currently one of the most-talked-about rental candidates heading into this season's trade deadline. Although the 34-year-old is no longer the star who he was during his prime years, he is still an effective potential second-line center while playing at his best. In 44 games this campaign, the future Hall of Famer has 13 goals to go along with 27 points, so it is apparent that he can still make a difference offensively. With that, he also remains an effective penalty killer because of his strong defensive play, so he could be a big addition to a playoff team.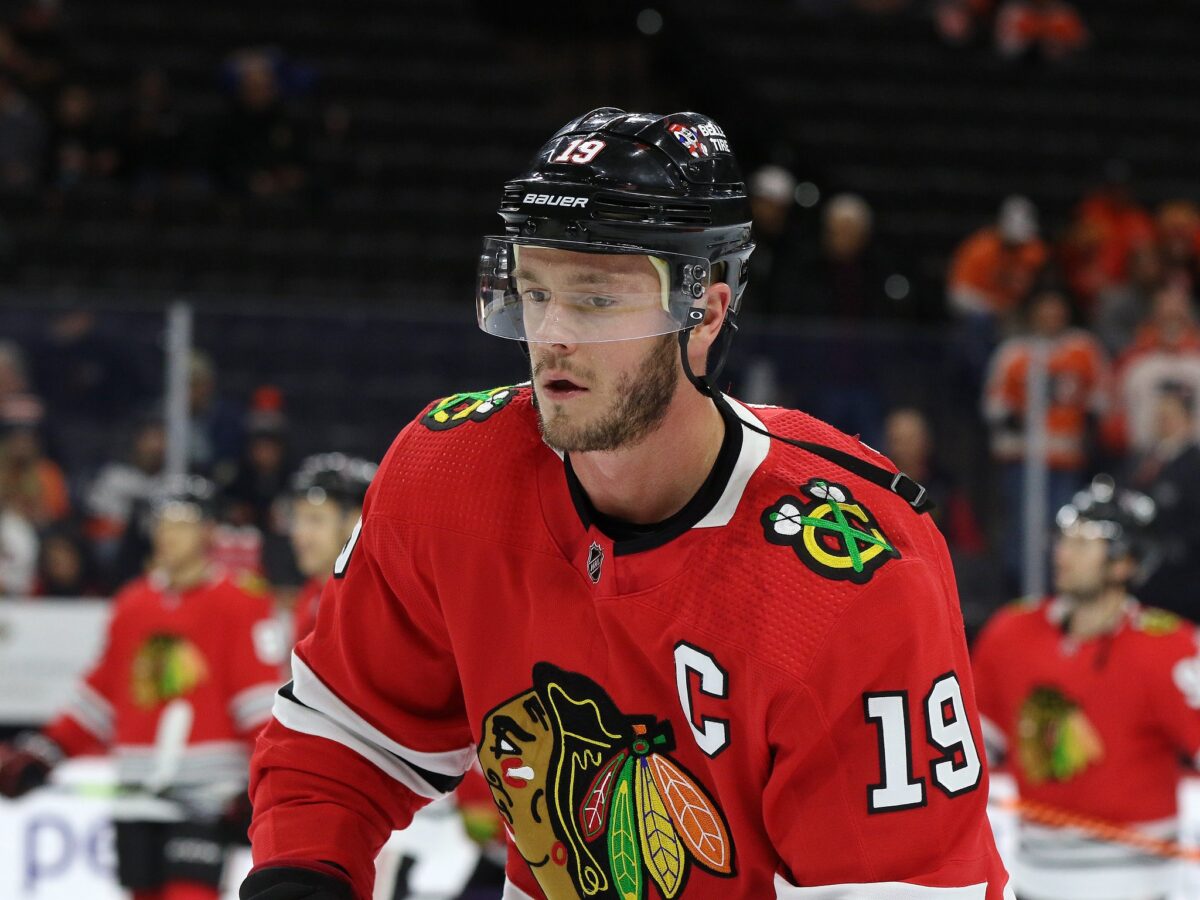 Toews has expressed frustration over the Blackhawks' rebuild, so it seems quite likely that he would waive his full no-movement clause (NMC) to play for a contender. As a result, his market is currently heating up, as The Fourth Period has reported that four teams are expressing interest in him at the time of this writing. Let's discuss them now.
Winnipeg Jets
After missing the playoffs in 2021-22, the Winnipeg Jets have responded beautifully this season. At this juncture, they sport a 31-16-1 record and are in very good shape to make the postseason because of it. Due to this fact, it makes sense that the Jets are aiming to improve their forward group. It is clear that their middle six could use a boost, and Toews would absolutely provide it with just that. Furthermore, it does not hurt that Toews is a Winnipeg native, so that could make him very open to accepting a trade to the Jets.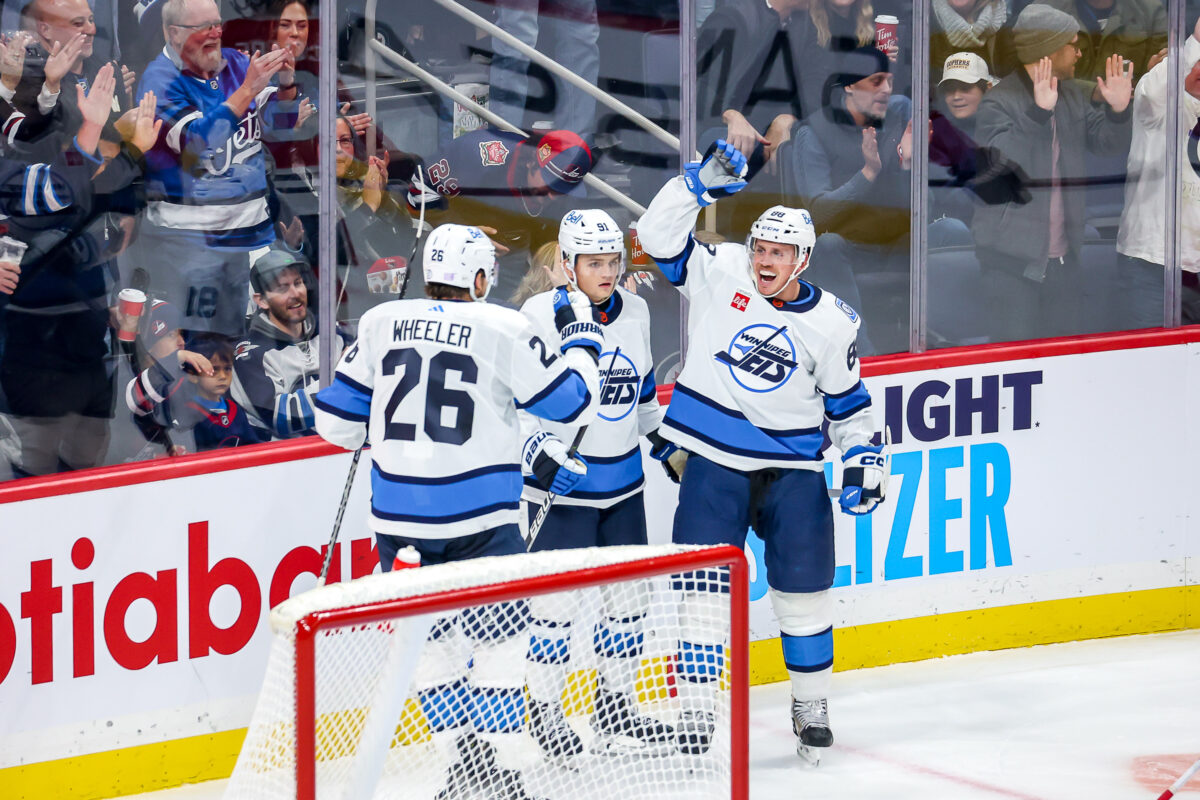 The Jets have just under $7.5 million of trade deadline cap space, so the Blackhawks would need to retain a decent chunk of Toews' $10.5 million cap hit. However, this is needed in any trade centering around Toews, so it is highly doubtful that the Blackhawks would be against doing so. To successfully acquire Toews, the Jets would likely need to give up their 2024 second-round pick and 2023 third-round pick, as that is Chicago's expected asking price.
Colorado Avalanche
After losing Nazem Kadri to the Calgary Flames through free agency, the Colorado Avalanche have yet to find a legitimate replacement for him at the second-line center position. As a result, it makes sense that they are aiming to beef up their center depth before the postseason. J.T. Compher has had a strong season, but adding a player of Toews' caliber to the second line would give the line a bit of an upgrade. This is especially so when noting that Toews would have the chance to play with much better linemates in Mikko Rantanen and Valeri Nichushkin.
Related: Blackhawks' Market for Domi Heating Up with 4 Teams Interested
---
Latest News & Highlights
---
The Colorado Avalanche currently have $5,625,833 of deadline cap space available, so they would be able to bring Toews in if the Blackhawks retain half of his salary. However, the Avalanche do not have a second-round pick or third-round pick available until 2025, so Chicago may also want a prospect from them in a move centering around Toews. Perhaps a player like Ben Meyers could make sense for the Blackhawks in a trade like this. Although the 24-year-old center has struggled in his rookie season, many believe he has the potential to become a middle-six forward at the NHL level.
Carolina Hurricanes
The Carolina Hurricanes are another team with Stanley Cup aspirations that would be wise to add to their center group. They notably lost Vincent Trocheck this past offseason through free agency to the New York Rangers, and they have had trouble finding a replacement for him at 2C. Although players like Paul Stastny and Jesperi Kotkaniemi have had their good moments, there is no question that Toews would be a major upgrade over either of them for the role.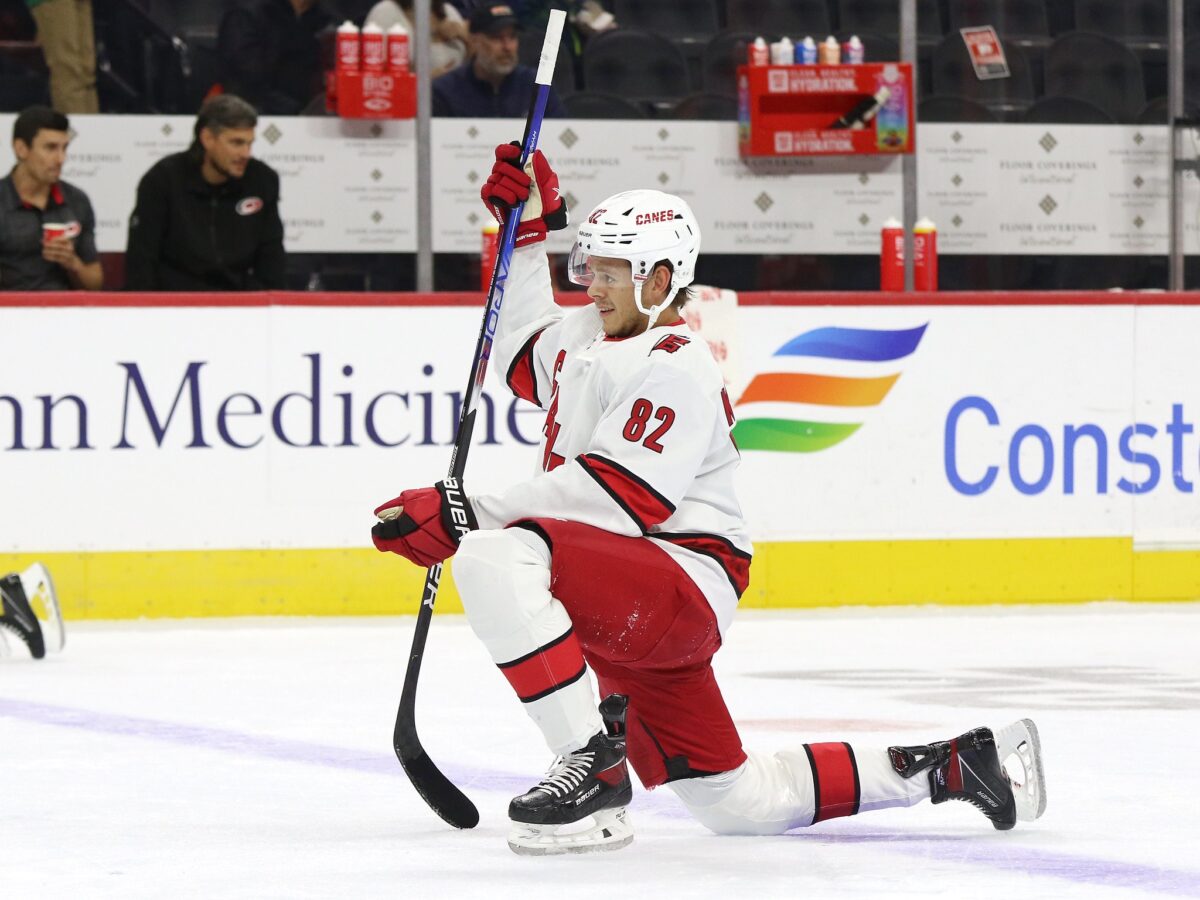 If the Blackhawks solely want draft picks from the Hurricanes, they could ask for Carolina's 2023 second-round pick and 2024 third-round pick. However, if they also are interested in bringing in a prospect from the Hurricanes, one who stands out is Ryan Suzuki. Many believe that the 21-year-old center has the potential to become a decent third-liner at the NHL level, but the Hurricanes' strong roster has made it hard for him to cement himself in an NHL role. In 14 American Hockey League (AHL) games this season with the Chicago Wolves, he has six goals and two assists.
Boston Bruins
The Boston Bruins have had a truly spectacular start to the 2022-23 season, as they have a ridiculous 37-5-4 record. Due to this, they have been linked to an abundance of big-name trade targets, and Toews is just another one. With the Bruins aiming to win the Stanley Cup, it makes sense that they are interested in acquiring a veteran who captained a team to three of them. He could work quite well as their 3C on a line with Taylor Hall and Charlie Coyle if acquired, as he would strengthen Boston's already-strong forward depth significantly.
The Bruins have $2.325 million of deadline cap space, so even if the Blackhawks retain half of Toews' salary, they will need to move some salary out to successfully acquire him. With Chicago rebuilding, they may be open to the prospect of taking on either Craig Smith ($3.1 million cap hit) or Mike Reilly ($3 million cap hit) if it results in them landing an extra draft pick. In this scenario, Boston could send their 2025 second-round pick, 2023 third-round pick, 2024 third-round pick, and one of Smith or Reilly to help this move go through.
Nevertheless, it will be intriguing to see if one of these four clubs ends up landing Toews before the deadline passes. It is clear that they each would give him the opportunity to compete for a Stanley Cup again, but time will tell if a move does in fact come to fruition from here.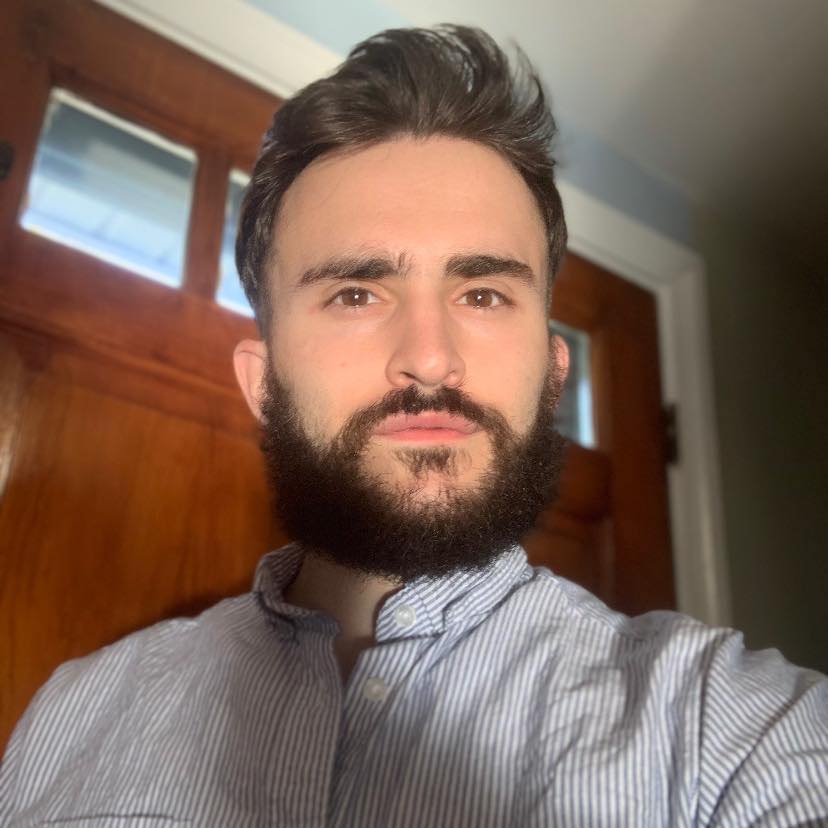 Michael DeRosa is a contributor who covers the Boston Bruins, Chicago Blackhawks, & Detroit Red Wings for The Hockey Writers. Since 2017, he's written and edited for numerous websites. Besides his work for THW, you can also find him on NHL Trade Rumors.