Jason Priestley, who most Canadians know from his time on television's 'Beverly Hills 90210', is a lifelong hockey fan. As a result, his foray into creating a documentary about controversial Toronto Maple Leafs' owner Harold Ballard should not come as much of a surprise.
---
---
After his youthful acting career, Priestley became a well-respected, hard-working film and television director for the past 30 years. His documentaries have been excellent; and, for Maple Leafs' fans, his new one, Offside: The Harold Ballard Story is well worth spending some time on. It can be seen now on CBC Gem.
During the 90-minute video, fans will get to see photos and film of Ballard, interviews with a myriad of Maple Leafs' greats, and engage in a walk down memory lane – although perhaps not such a happy walk.
For Harold Ballard, It Was All About Him
It's hard to say whether Ballard was crazy smart or simply crazy. He was a good promoter and knew how to leverage Maple Leafs Gardens to create a positive cash flow. However, he might have been an even better self-promoter. He'd do almost anything to get his name out there.
Related: Meeting Maple Leafs' Greats: Our Readers Share Their Stories
Currently, to my mind, ex-US President Donald Trump is more like Ballard than anyone I can think of. It would not be surprising if Trump had a picture of Ballard hanging in his bedroom. Neither man demonstrated any concept of political correctness, and both were public-hungry firebrands. 
Trump's brashness reminds me a lot of the Ballard we see in Preistley's documentary. Both men will be remembered for their controversial and attention-seeking behavior. As for Ballard, it was truly all about him.
Ballard's Behavior Would Not Be Tolerated Today 
Ballard was the controversial majority owner and president of the Maple Leafs from 1972 until he died in 1990. He was known for his eccentric behavior and outspoken comments, which often caused controversy. His actions point to the conclusion that he was a misogynist and a racist, who made political incorrectness a personal hobby. 
Such comments and actions would not be tolerated today. Long-needed changes in societal norms and values around acceptable behavior would have canceled Ballard – and quickly. However, because he wielded huge power and because he had the wherewithal and willingness to seek revenge on anyone who crossed him, he was at best tolerated. 
Related: The Most Hated Toronto Maple Leafs Of All-Time
---
Latest News & Highlights
---
In comparison, Ballard made Don Cherry at his worst look like an altar boy. If he were an NHL player today and said some of the things on the ice that he said publicly as the Maple Leafs' owner, he'd be fined and suspended.
Ballard's Greed Got in the Way of Building a Good Team
Ballard will be remembered for his tumultuous ownership of the Maple Leafs' hockey team. During his tenure, he made a multitude of decisions that were not only unpopular with fans but were simply lousy hockey decisions. He traded away star players – Lanny McDonald and (eventually) Darryl Sittler. He allowed Dave Keon to "escape" to the WHL.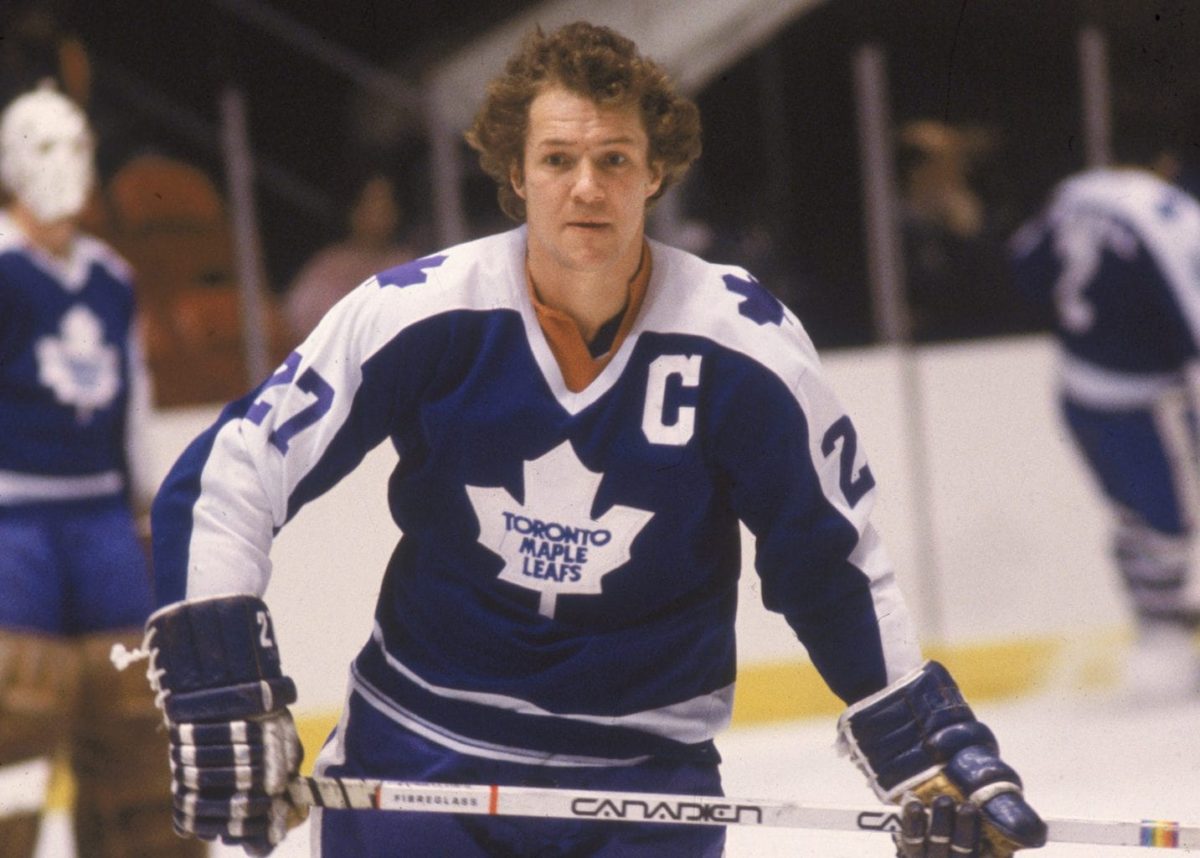 He raised ticket prices and made changes to the team's playing style. He simply made it impossible for the Maple Leafs to win.
Some of the specific greedy things Ballard did during his ownership of the Maple Leafs included:
Overcharging for concessions at Maple Leaf Gardens. As the Ballard curse goes, the universe doesn't let a team win the Stanley Cup if they charge $19 for a beer or $26 for a large beer.
Selling team assets without reinvesting in players.
Allegedly skimming money from team contracts and other ventures.
Refusing to modernize Maple Leaf Gardens, resulting in outdated facilities.
Reducing player salaries during a league-wide salary freeze.
Fining players for on-ice infractions and making them pay for their own equipment.
Trading away star players, such as McDonald and Sittler [in McDonald's case, it was to punish Sittler (who had a no-trade clause and could not be moved). In Sittler's case, it was after he asked for a raise.]
Raising ticket prices and making unpopular changes to the arena. For example, he rebuilt the seats so they were closer together. He took down a large picture of Queen Elizabeth to add even more seats. His reason? Because, as he said, she didn't pay admission.
Although not a specific example of Ballard's greed, he was obsessed with making more money regardless of how he made it. He was brought to trial and found guilty of several financial crimes, including tax evasion. He also spent a year in prison.
Three Specific Incidents Suggest How Whacky Ballard's Decisions Became
Ballard's relationship with players during his ownership of the Maple Leafs was more than controversial. Here are some specific incidents about him to show how looney he could be as a hockey thinker.
Specific Incident One: Guy Kinnear (a Boat Mechanic) Became the Maple Leafs' Trainer
Guy Kinnear was a long-serving trainer for the Maple Leafs and worked for the club for 23 years. However, he really wasn't a trainer. In fact, he was Ballard's boat mechanic. Despite having no medical knowledge at all, he was put in charge of the players' health and injuries. 
Related: Darryl Sittler: Two Iconic Stories of the Toronto Maple Leafs' Captain
Ballard made this decision because he liked Kinnear and wanted to look after him. Kinnear was the team's trainer until being "released" from his position when Ballard died.
In the documentary, one interviewee noted that a player would come in with a nagging injury, and Kinnear would give him a Neo Citron. Somehow, because Ballard liked him as a boat mechanic, he thought he'd make a good team trainer.
Specific Incident Two: Ballard Refuses to Put Players' Names on Jerseys
The NHL ruled that players were to have their names on their jerseys. However, Ballard resisted. He claimed it would hurt program sales. When the league forced his compliance, he reluctantly put names on team jerseys. However, he made the lettering the same color as the jerseys, so the names would be invisible to fans. He believed the $2.50 he made for selling each program was necessary to make it all work.
Specific Incident Three: Punch Imlach Made Life Miserable for Players
Ballard fired coach after coach until he landed upon on re-tread Punch Imlach. To his credit, Imlach had coached the Maple Leafs years before to a Stanley Cup. However, the game had passed Imlach by and he struggled to make the players do things his "way."
Former Maple Leafs' player Lanny McDonald stated that Imlach was threatened by his popular players and did things just to show them he was the boss. For example, Imlach would have players come downtown for two practices each day. One would be in the early morning so players had to travel during rush hour. Another would be in the late afternoon so players would have to also go home during rush hour.
From McDonald's point of view, Imlach did it just to upset the players. McDonald described him as mean-spirited, a snake, and the ringmaster of a "circus."
Was Ballard Simply Evil, or Was He More Nuanced?
Priestley's documentary told the story of a man who tried to squeeze anyone who set foot in "his house" – Maple Leafs Gardens. However, he never pushed his take on how viewers should remember Ballard. Instead, he showed that, for all his bombastic and greedy behavior, there was a side to Ballard he didn't want anyone to know about. It would, as the documentary suggested, make Ballard look "soft."
Related: NHL Uniforms: A Look Back on the League's Uniform History
Ballard was an incredibly generous philanthropist, giving thousands of dollars to charities such as the Special Olympics. In a way, such behavior suggests that, despite the complexities and contradictions of Ballard's character, he was more than a one-dimensional monster. 
Was Ballard a purely negative figure; or, was he more nuanced? Despite what Ballard presented daily to the public, did his philanthropic side help balance his ignorant and controversial hockey deals? 
Wherever One Lands on Ballard, He Destroyed the Maple Leafs for Decades
All that considered, there's no argument that Ballard could have created a team that went to the Stanley Cup Playoffs season after season. However, his greed made it impossible for the Maple Leafs to be successful. That greed, regardless of his personal eccentricities, caused the franchise distress from which it has never recovered. 
No Stanley Cups since 1967? Part of the blame for that falls squarely on Ballard's shoulders – or, perhaps more to the point, on his fat personal wallet.
Ballard will not be remembered well by most Maple Leafs' fans.