We're a little less than a month away from the NHL draft and free agency, meaning rumors will begin to ramp up. Though there hasn't been much in the way of New Jersey Devils news and rumors lately, there are a couple of things to catch up on before the new week begins, including the possibility of the team trading Damon Severson's negotiating rights. 
Goalie Market Heating Up
On the June 3 episode of the 32 Thoughts Podcast, Elliotte Friedman reported that the goalie market is beginning to heat up. There wasn't a specific Devils rumor, but with Mackenzie Blackwood being a restricted free agent with arbitration rights this summer, it's fair to assume he could be part of the goalie trade market. 

With Vitek Vanecek solidifying himself as a reliable starter and Akira Schmid showing he may be ready for full-time action, the writing appears to be on the wall for Blackwood in a Devils uniform. Though Blackwood finished with an .893 save percentage this season, he allowed minus-0.9 goals above expected in 22 games, meaning he essentially stopped what was expected of him. 
Related: Devils Don't Need to Give Up Assets for a Goalie
---
Latest News & Highlight
---
I don't think the Devils will get much in return for Blackwood, especially since he's struggled with injuries over the last two seasons. But he can be a decent backup option if he stays healthy, so they should be able to get a mid-round pick (either a third or fourth) for the 25-year-old netminder. Teams like the Pittsburgh Penguins and Ottawa Senators could look to shake up their netminding situations, and there should be quite a few more. Since it's clear the Devils won't be re-signing Blackwood, it'd be smart to collect an asset for him. 
Devils Could Trade Severson's Rights
During the second intermission of Game 1 between the Vegas Golden Knights and Florida Panthers, Friedman reported that the Devils could look to trade Severson's negotiating rights (segment begins 2:30 in):
"I think teams have asked [the Devils] if you can't sign Severson, will you trade us his rights? And from what I understand, the answer is not no." 
Severson will become an unrestricted free agent on July 1, and with Šimon Nemec and Seamus Casey coming up the pipeline, there doesn't seem to be a path to a long-term deal for Severson in New Jersey. If that's the case, trying to get a draft pick for him makes sense.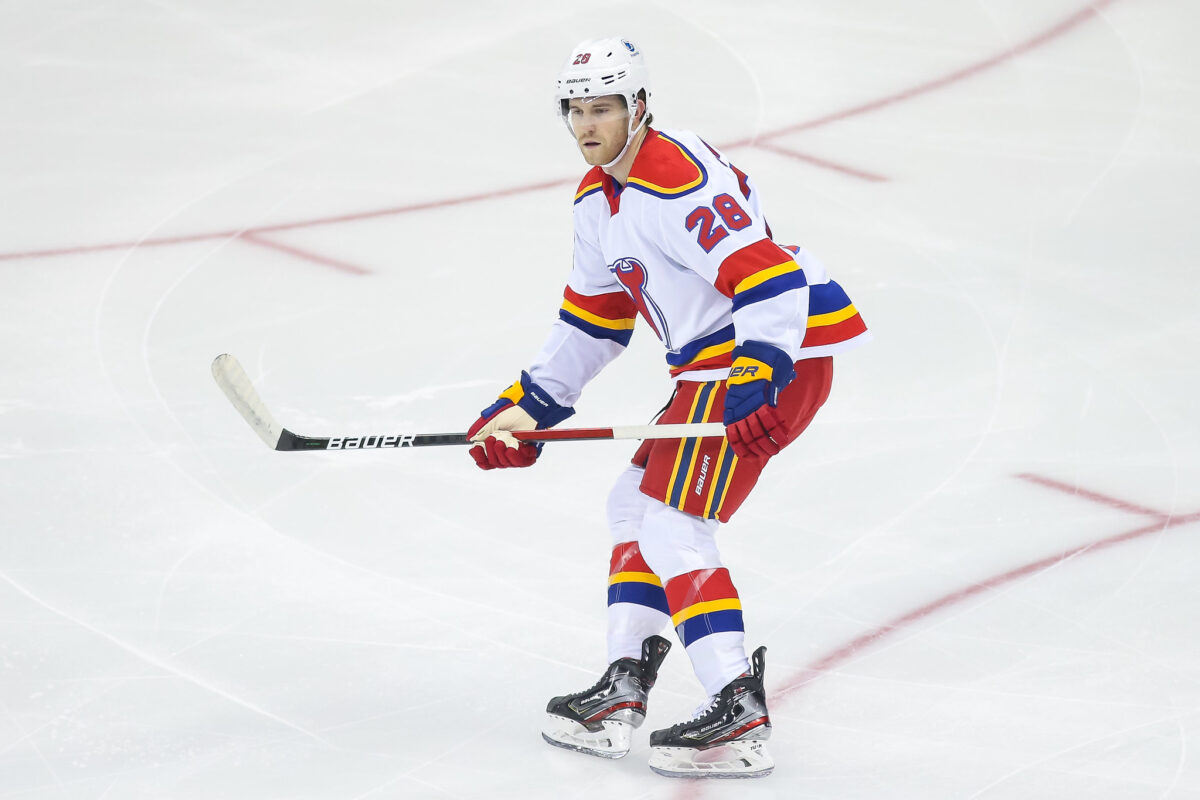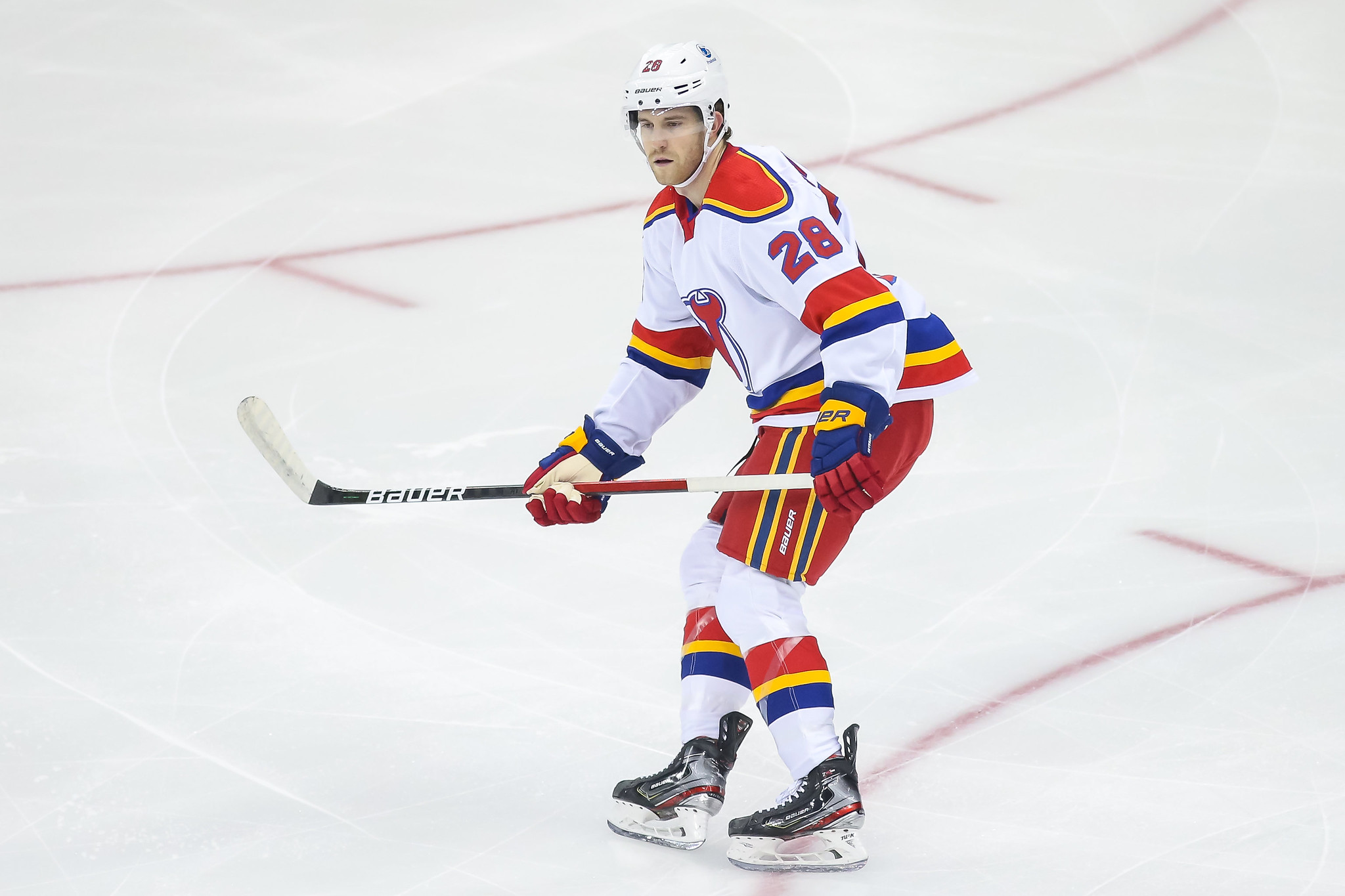 Trading a player's negotiating rights doesn't usually result in a significant return, perhaps a third-round pick at best, depending on the situation. However, the Devils might be in one of those situations to get something decent out of trading Severson's negotiating rights. After him and Dmitry Orlov, it's quite the weak class for UFA defensemen. Shayne Gostisbehere, John Klingberg and Ryan Graves will attract some attention, but they don't offer as much as Severson. 
Plus, Severson being a right-handed shot only increases his value. Top-four, right-handed blueliners are always a hot commodity in free agency or on the trade market, so the Devils will likely receive multiple calls asking about his negotiating rights; I'm sure they have already. 
Devils general manager Tom Fitzgerald isn't going to get premium assets for trading Severson's negotiating rights, but if he gets something like a third-round pick, that's a win. For an organization that only has five draft picks in a loaded 2023 draft, I'm sure he'd take the extra draft choices from trading Severson and Blackwood. 
Stadium Series Officially Announced
Kevin Weekes initially reported the news about a week ago. But last night, the 2024 Stadium Series got its official announcement: the Devils will host the Philadelphia Flyers at MetLife Stadium on Saturday, Feb. 17, 2024. It'll mark the first time the Devils partake in an outdoor game since the 2014 Stadium Series when they "hosted" the New York Rangers at Yankee Stadium. 
Though the Flyers will likely start stripping it down to the bolts and rebuilding over the coming weeks and months, there's still plenty of history between the Turnpike Rivals. They've met five times in the playoffs — twice in the Eastern Conference Final (1995, 2000) — with their most recent playoff tilt coming in the 2012 Eastern Conference Semifinal. Even if the Flyers are out of playoff contention by Feb. 17, 2024, playing under the lights at MetLife Stadium should be quite the atmosphere for fans who attend, as well as those who watch on TV from their homes. 
* * *
Advanced stats from Money Puck