It's June 16, 1990, and Joe Mullen's phone rings. Cliff Fletcher, general manager of the Calgary Flames, is on the other end. He informs Mullen has been traded to the Pittsburgh Penguins, thanks him for his contributions to the organization, and hangs up. 
Craig Patrick, the Pittsburgh Penguins general manager, calls Mullen next, reaching him after Fletcher's shocking, heartbreaking news. Patrick traded for Mullen, hoping his Stanley Cup pedigree would provide veteran leadership to an underperforming Mario Lemieux-led team in search of their first Stanley Cup.
At the time, the Flames, which he helped win their lone championship, allegedly felt Mullen's best days were behind him. They were willing to part with him for a mere second-round pick. Patrick, being the savvy hockey man he is, pounces at the opportunity to add a 50-goal scorer, who, despite being 33, figured Mullen's best days were still ahead of him rather than in the rearview mirror.
Related: Grant Fuhr Is Finding His Hockey Fix Through 3ICE
Patrick had faith in Mullen. Mullen rewarded his faith by winning two Stanley Cup rings with the Penguins logo bejeweled in gold and diamonds on the surface of each.
Three decades later, Patrick approaches Mullen once more. This time, rather than telling him to uproot his life in Calgary, he proposes an idea. A simple yet innovative idea that can impact how people enjoy hockey. Patrick wants Mullen to coach in 3ICE, a 3-on-3 hockey league with an offensive punch resembling the 1991-92 Penguins. Mullen, who has come to admire Patrick not just as a hockey mind and businessman but as a friend, jumps at the chance to put his faith in the man who did the same for him 30 years ago.
"Craig Patrick approached me with the idea," Mullen said. "I always admired Craig, and we are very good friends. You know, I figured anything he's behind, you know, is always a good thing." 
Mullen's First Season with 3ICE
Patrick's idea, and Mullen's faith in him, paid off. Mullen, who coached his first season during 3ICE's inaugural year, won the regular season, winning coach of the year. Despite not winning the Patrick Cup, the most coveted trophy in the league, Mullen's on-ice success was unparalleled. He took some of what he learned from his days in the NHL under Patrick while allowing room for error and growth during his first season, although the unrivaled amount of fun he had during the year brought him the most joy. 
"We just had a ball with it," Mullen said. "It was so much fun for us, but everything is fun when you're winning. We were fortunate enough to win five of the eight weeks, so our team was pretty happy going into the playoffs."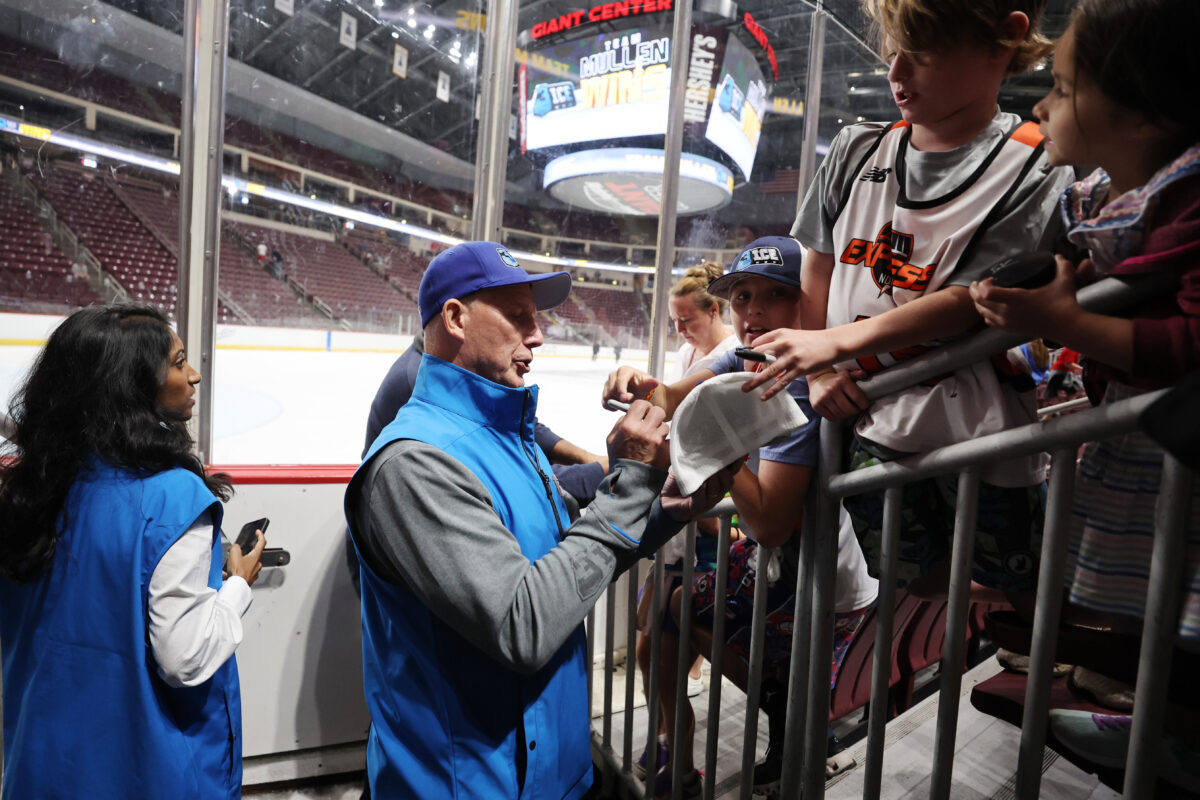 Mullen fell short of the championship. Despite his team's shortcomings, he knows the experience gained from 3ICE's first season will only improve his coaching and the players. He will try similar methods, considering his regular season dominance, with slight adjustments as needed. One wrench in his system is Patrick, his long-time friend. Patrick coached and won with Mullen's team one week last season, and they will be coaching against each other this upcoming season. The friend-to-foe dynamic is a fun narrative to analyze, but Mullen will focus on his team. 
"It was nice to have him behind the bench for me," Mullen said. "Against me, you know, I just gotta approach it like it's any other coach, and just concentrate on my team and what we've got to do to win."
3ICE – A Mullen Family Affair
Mullen's friendship turned rivalry is not the only personal dynamic he has to manage during the 3ICE season. Patrick Mullen, Joe Mullen's son, played for him last season and will once again this season. Unlike the potentially awkward moments Mullen and Coach Patrick may have coaching against each other, his time with his son is something he deeply cherishes. Long road trips, traveling together, and exploring cities, 3ICE provided ample family time. Despite his success coaching last season, just being around his son was something to smile about. 
"It was a blast," Mullen said. "I'll admit it."
Mullen was in the middle of his career when Patrick was born. Once he finished his hockey career, Patrick's began. Long hours practicing, tournaments away from home, and their separate on-ice careers made time together precious. Through 3ICE, Patrick and Joe Mullen enjoy their greatest passion, working arm-in-arm to achieve their goal of the Patrick Cup together. 
"I think it strengthened the bond between us," Mullen said. "We never really had that much time together to, you know, do things like that together? Yeah, either I was off playing or he was off playing."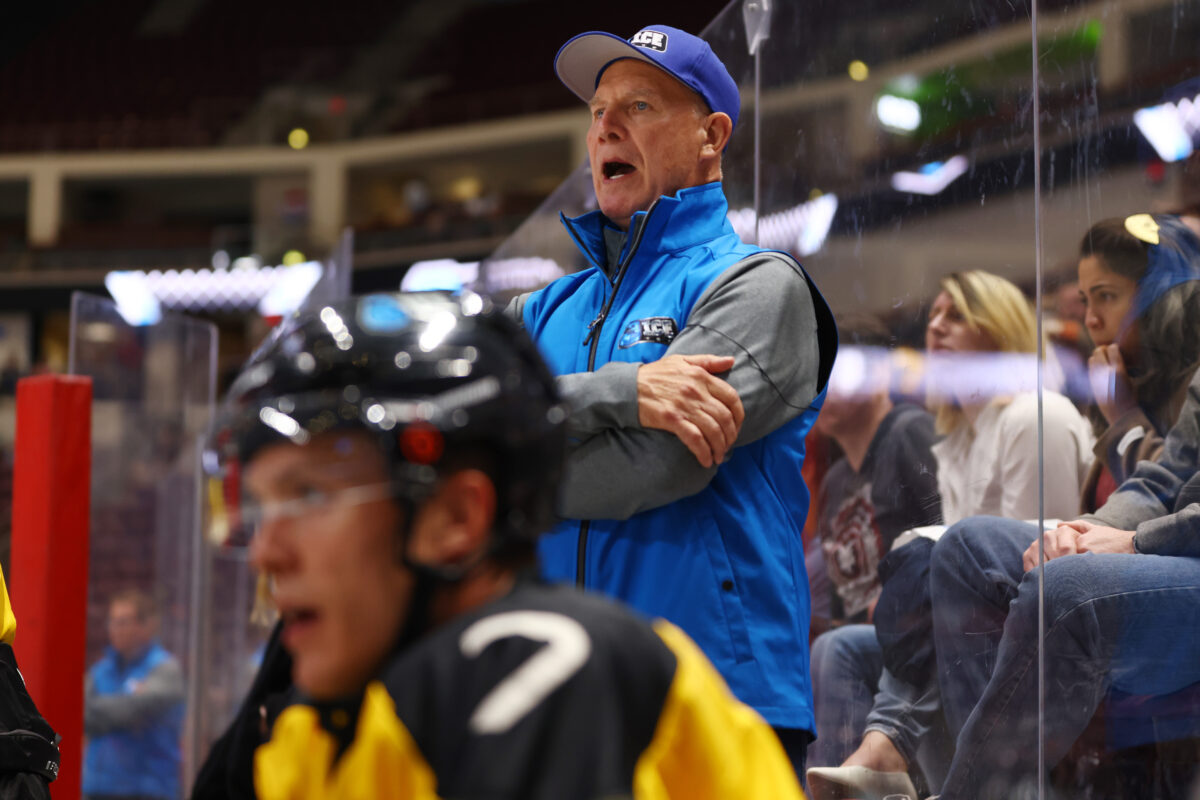 Patrick Mullen's cousin joins 3ICE this upcoming season as a player, expanding the Mullen family's reach in the league. While the chance for awkward family dinners is possible, Mullen is not concerned due to the character of his family and the players in the 3ICE. 
"They are all good kids," Mullen said. "We all have fun, we all love the game of hockey, and we know what it's all about."
The People of 3ICE
Personal relationships sold Mullen on 3ICE. Family bonding brought a smile to his face, and getting together with players and his fellow coaches, former hockey legends, provided laughs and memories that will last a lifetime. 
"Getting to know the kids (players)," Mullen said. "I should say they're all men, not kids, but getting to know those guys and just traveling around having fun, everybody enjoyed it; it was good for everyone."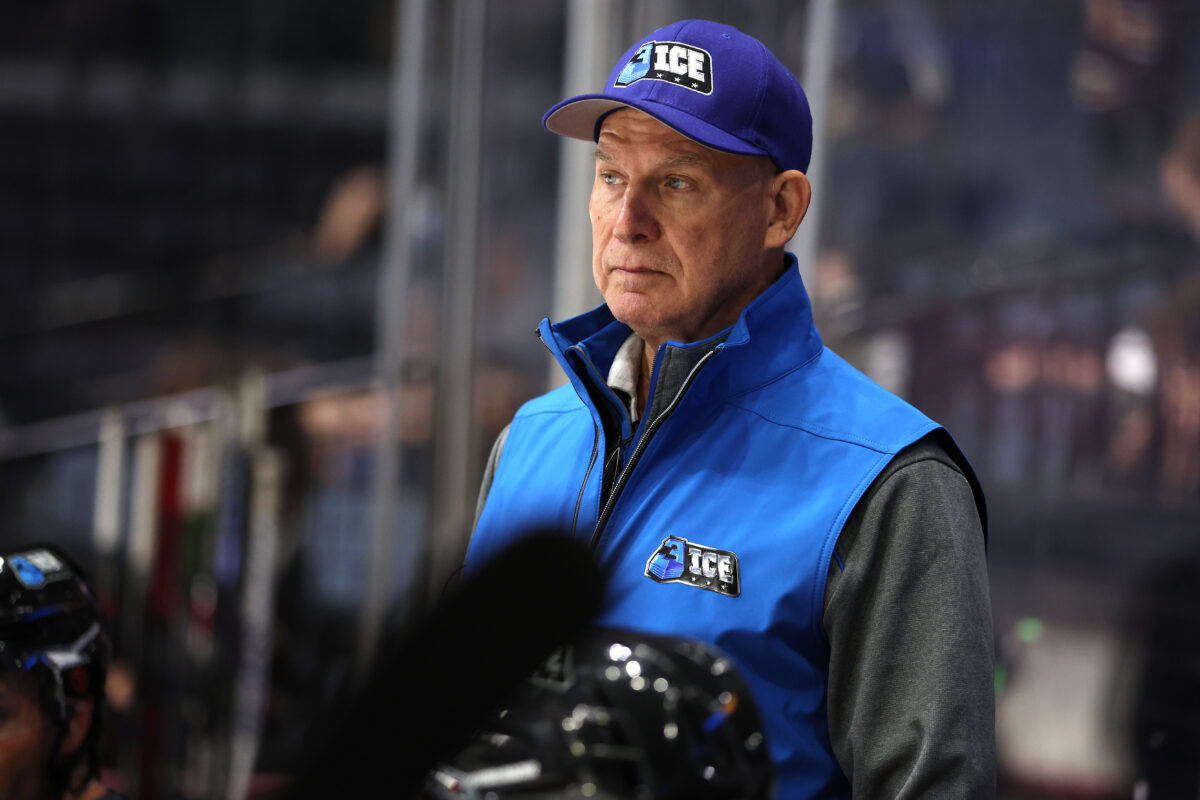 As the 3ICE season approaches, Mullen lounges in his quiet, calm Cape Cod home. The 90°F weather and tranquil atmosphere help offset the excitement that the thought of the upcoming season is bringing. More teams, more players, and more coaches are all on the horizon for the league; however, one thing exciting him for the future of 3ICE is the opinions his peers provide him throughout his day-to-day life. 
"The people I talked to that know the game, played it, and love it all complimented it," Mullen said. "When I ran it to people randomly, everybody seemed to really like it. They watch it on TV. So that's exciting to hear for the league."