When Kyle Dubas was let go as the general manager (GM) of the Toronto Maple Leafs, the rumours of where he would end up next ignited like wildfire. Dubas himself tried to set the record straight, initially claiming he would take some time away. Seemingly just as swiftly as he was fired, the Pittsburgh Penguins swooped in and hired him as their new president of hockey operations, replacing Brian Burke. He was arguably the NHL's most sought-after executive, and he must now get to work on the Penguins' rebuild.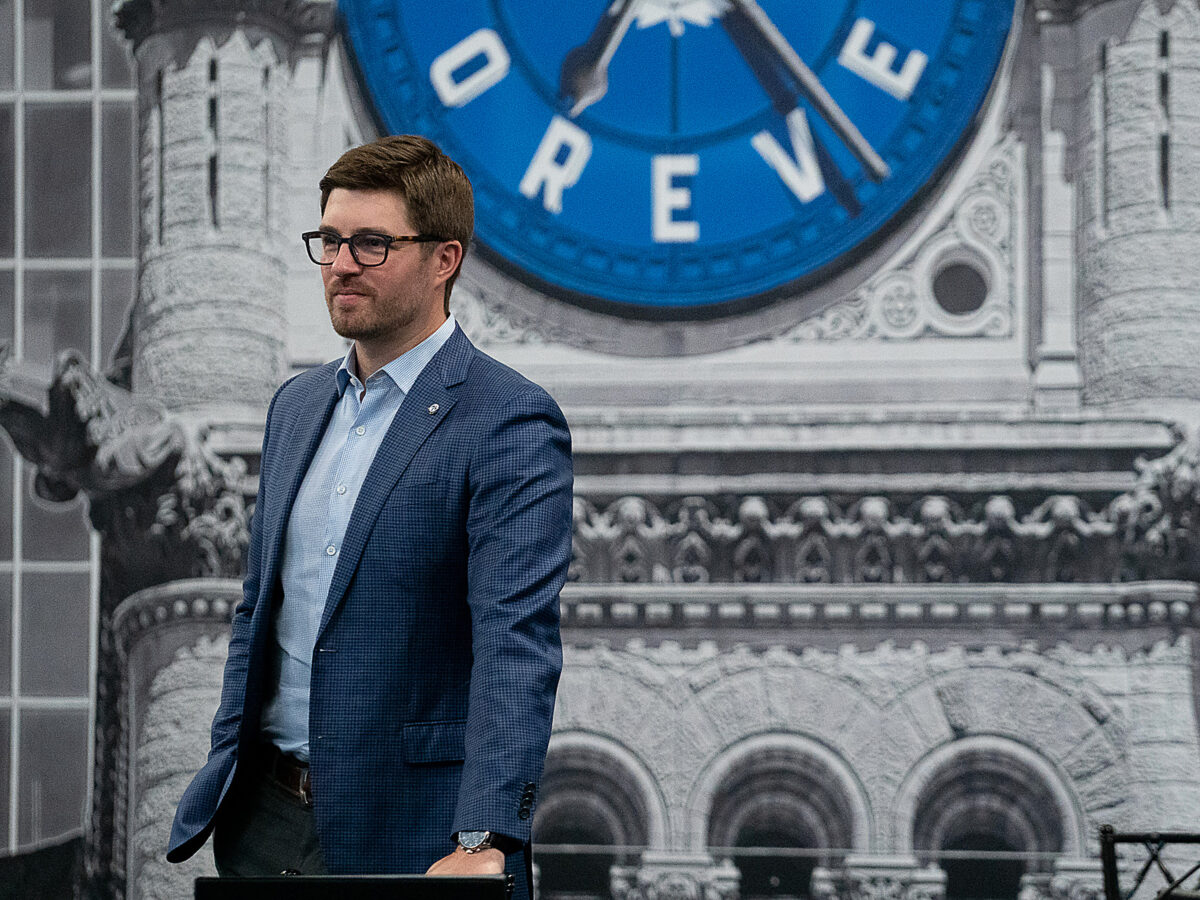 Dubas' mind has been made up and he now has a wealth of veteran talent at his disposal as well as a large group of young players and NHL-ready prospects. Working with three of the best players of all time is surely one of the reasons he was drawn to the Steel City, but he'll also have to reckon with some of the other more established Penguins' staffers and perform a complete turnaround of the team's culture. If anyone is equipped to handle a task this monumental, Dubas is the man for the job.
Dubas Will Rejuvenate Mike Sullivan
Almost as long as he has worked in professional hockey, Dubas has had the fortune of working alongside the same head coach. When he was hired as the GM of the Ontario Hockey League's Sault Ste. Marie Greyhounds in 2011, the first move he made was to bring on Sheldon Keefe as the team's bench boss. Dubas and Keefe re-ignited the Hounds and led them to a 44-17-2-5 record and a division title in their second season with the club. They reunited in 2015, leading the American Hockey League's Toronto Marlies to the Calder Cup in 2017-18. Wherever Dubas went, Keefe seemed to follow shortly after.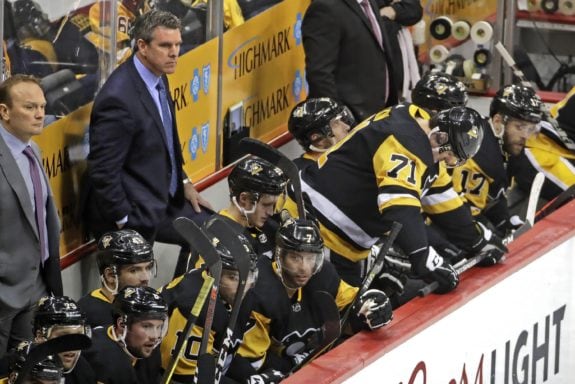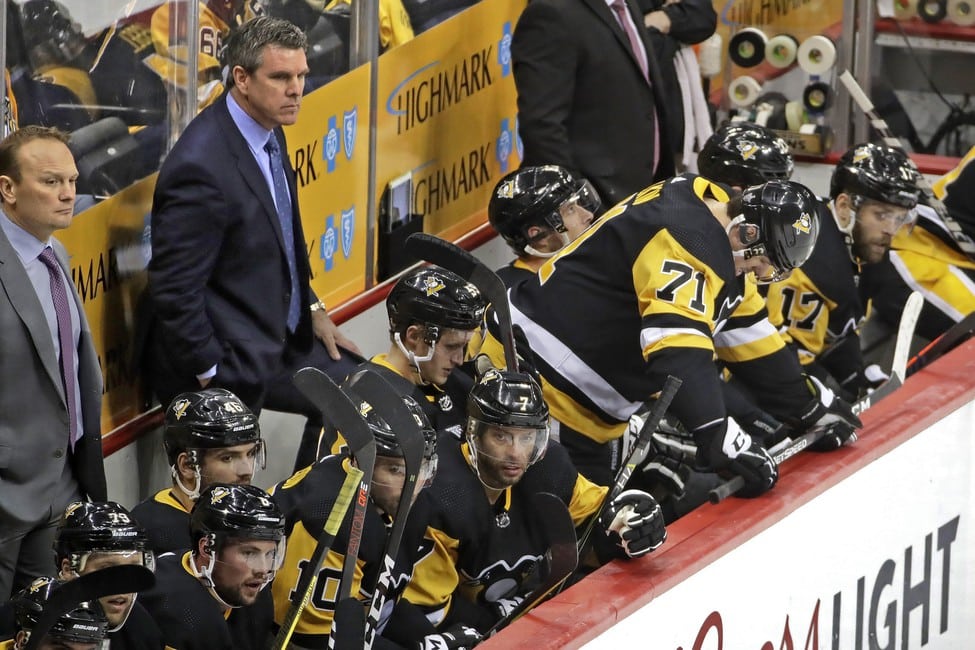 As Dubas' Penguins tenure begins, it also marks the first time he'll have to work with a different head coach. Mike Sullivan remains one of the best in the business, and has a pedigree very few in the game can match. He's won the Stanley Cup twice and set numerous franchise records, including most wins by a head coach and most games coached. Last year was an anomaly as Sullivan and the Penguins' executives had to reckon with a sub-par season and the first postseason miss in nearly two decades. As the 2022-23 season drew to a close, Sullivan's decisions were put under the microscope. The consensus emerged that he was at least partly to blame for the team's failures, in part due to his over-reliance on veteran players like Jeff Carter.
Related: Penguins Name Kyle Dubas President of Hockey Operations
---
Latest News & Highlights
---
So far, it seems as though Dubas and Sullivan are on the same page. Cody Flavell from The Hockey News reported Friday that one of the biggest struggles for Sullivan in 2022-23 was the philosophical disagreement he had with former president of hockey operations Brian Burke. According to Flavell, Burke and Sullivan had diametrically opposing opinions on what the Penguins' identity was supposed to be – Sullivan favoured skill and speed, while Burke emphasized size and physicality. Burke's old-school views ultimately led to his firing, and Dubas seems set to revitalize the team according to his philosophy, which turned the Maple Leafs into one of the most skilled teams in the league. Dubas gave Sullivan a ringing endorsement at his introductory press conference and will ensure he gets the proper structure to coach a competitive team.
Dubas' History With Maple Leafs A Good Sign for Penguins
If we're going to discuss Dubas' ability to construct a team, we must also talk about the fact that the teams he constructed were never able to achieve postseason success. Despite the glaring absence of that, he nevertheless has a transaction history that should excite the Penguins' players, coaches, and fans. It was his wheeling and dealing that convinced John Tavares, one of the biggest free agents of the last ten seasons, to sign with the Maple Leafs long-term. He quickly locked up the core of Auston Matthews, Mitch Marner, and William Nylander at the first opportunity, and it was clear he had a vision for finding excellent players at a bargain. Names like Michael Bunting, Ilya Mikheyev, and Jack Campbell – even though only Bunting remains on the team – harken back to individual seasons of remarkable production and NHL records.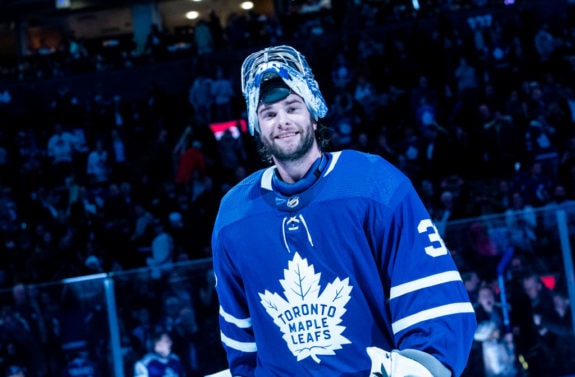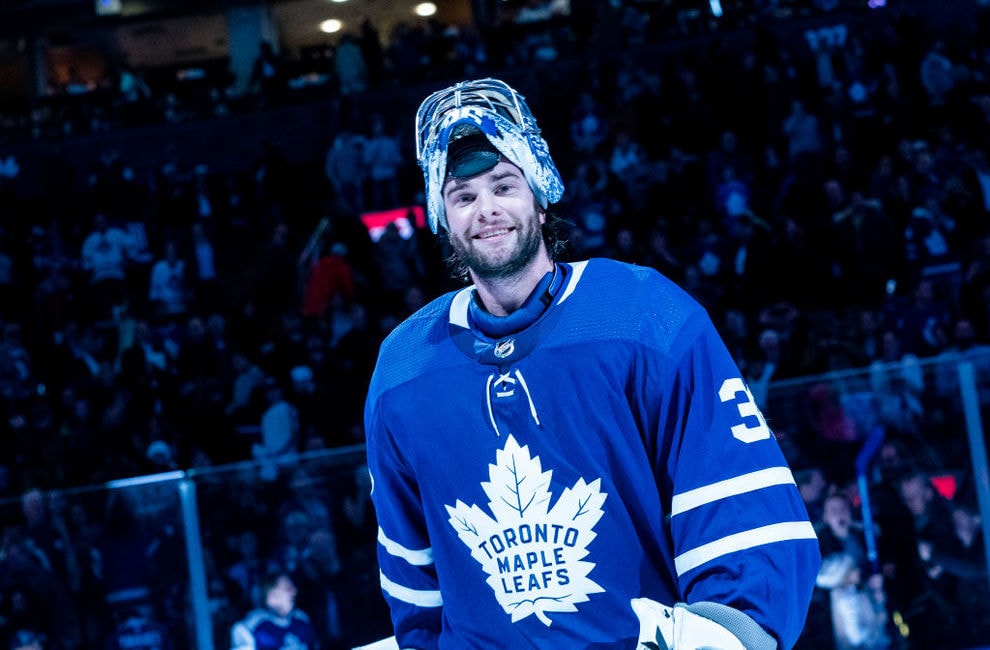 His bargain-hunting ability was likely extremely attractive to Fenway Sports Group, the Penguins' new owners. Over the past few seasons, they've found themselves under a cap crunch, which was in part due to the massive contracts handed out to players like Evgeni Malkin and Kris Letang. This year, however, the Penguins have space to make moves. As of May 4, they have nearly $21 million worth of cap space to shore up their roster and add players to best fit Dubas and Sullivan's blueprint.
Although very few could've predicted that Dubas would wind up in Pittsburgh after his Maple Leafs' exit interviews last week, he is the right man for the job and will be a force for change on a Penguins management team desperate to adapt to the modern game. Burke's attitude was not equipped to succeed based on what the NHL looks like now, but Dubas represents not only an executive tailored to the modern NHL but also someone with the necessary talent to right the Penguins' ship.