Season two of 3ICE Hockey is a little over a month away from puck drop with new players, new squads, and even new coaches joining the league. I had the pleasure of taking the time to speak with the newest coach of 3ICE for Team Bourque, NHL Legend Raymond Bourque, who gave a little insight into why he decided to go in a new direction with a new league, as well as gather some insight as to what separated this league from others around the world.
Each game of 3ICE consists of two 8-minute halves with a running clock that only stops for penalties and injuries, but penalties don't turn into power plays. Instead, they become penalty shots. There is no overtime, just a shootout until a winner is decided, and each team fights for a chance to win the championship, the Patrick Cup, at the end of the season.
Bourque joins a star-studded lineup of coaches that includes Grant Fuhr, Joe Mullen, Craig Patrick, John LeClair, Larry Murphy, Ed Johnston, Sr., and Guy Carbonneau. Each coach's team name is their last name, so Team Fuhr, Team Mullen, and so on.
Related: Introducing 3ICE: The Best Part of Hockey
Bourque was a long-time captain of the Boston Bruins and also spent time with the Colorado Avalanche. He is a five-time Norris Trophy winner, a Stanley Cup champion, and was inducted into the Hockey Hall of Fame in 2005. He played 1,612 games in his career, scoring 410 goals and an unbelievable 1,169 assists for 1,579 points.
New to Coaching & the Opportunity to Coach Sons
When asked about why he was drawn to 3ICE and the opportunity to coach, Bourque pointed to the chance to coach his sons, Chris and Ryan, who he says he "hasn't coached since they were about 9 or 10." He mentioned that he is brand new to coaching, and "always kept close tabs on the game but never got back into it."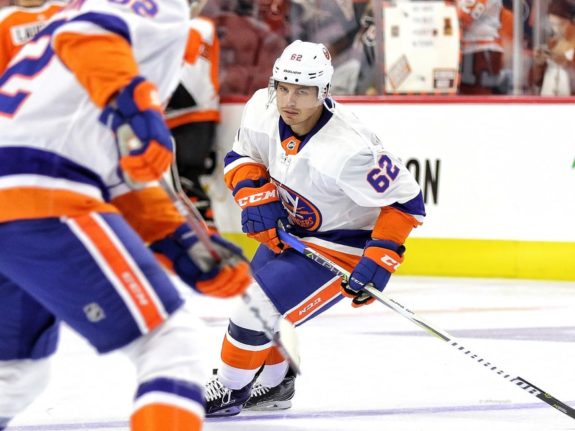 Bourque also mentioned he is excited about the challenge. He was able to convince his sons to join as well, and they will join Team Bourque in the upcoming season. He joins a legendary list of coaches who have already joined 3ICE, including Leclair and Mullen, who Bourque mentioned also helped influence his decision with their positive feedback about the league.
His sons, Chris and Ryan, both played hockey at the professional level prior to joining 3ICE. Both spent the majority of their careers in the American Hockey League (AHL) with Chris playing 794 games and Ryan appearing in 585 games.
Speed of the Game Stands Out to Bourque
"I didn't coach last year, but it's 3-on-3; it's going to be a lot faster for the fans. They'll get to see each player more and some more exciting plays," Bourque stated. The speed of the 3-on-3 style is something fans around the NHL love to see whenever their team gets into overtime, so a league dedicated to that will keep fans interested.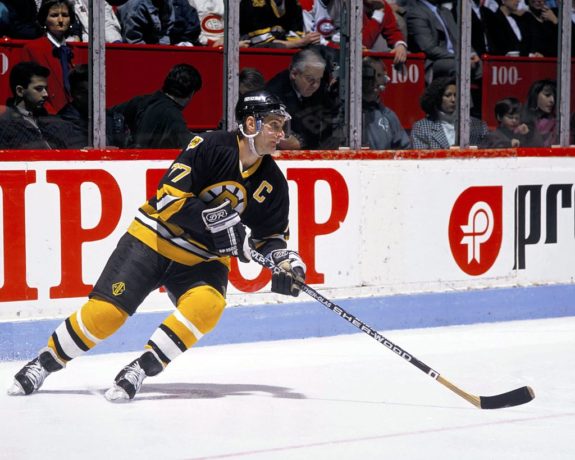 "It's a lot different from the regular hockey everyone's used to," Bourque stated, and continued to mention that the speed of the game and the difference in pace are what stood out to him and should immediately stand out to fans.
As a new coach, he seems unsure of what type of system he'll use going in, but he has a list of connections, coaches, and friends he can lean on to help him try and add another trophy to his long list of accomplishments.
What Else is There to Know About Bourque?
Bourque is very proud of the family foundation he began called the "Bourque Family Foundation," which supports a wide variety of charitable and educational endeavors. As someone who is a family man, it was clear that this was one of his most proud moments in life, and rightfully so. The foundation holds an annual golf tournament as well as the 7.7k Road Race, which raises awareness and money for charities.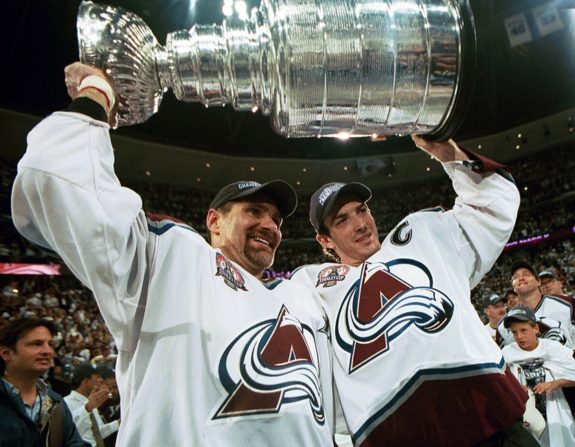 Bourque also proudly mentioned his sons Chris and Ryan, as well as his daughter Melissa, and calls his family "forever growing." He noted that he also owns two restaurants and keeps busy with those as well as growing the reach of his foundation.
3Ice Returns This June
Several former NHL players played in the inaugural season, including Ryan Malone, Jeff Taffe, T.J. Hensick, and Aaron Palushaj. Joe Whitney led the league in scoring last season with 21 goals and 18 assists for 39 points. Team Mullen dominated throughout the year before Team Trottier, coached by Bryan Trottier, eventually won the championship.
3ICE is hoping to gain more popularity and momentum as a hockey league with its much faster-paced game, which includes an interesting rule similar to the "half-court rule" in the NBA, which doesn't allow teams to take the puck back across the red line back into their own zone without interference from the opponent.