Backup goalies in the NHL are tragically underappreciated. It's hard enough for a team to find a starting goaltender that they can rely on game in, game out. It is an outright luxury to have a dependable backup goalie. Top NHL backups need to be able to perform well during their intermittent opportunities, but they also need to be ready to step up for long stretches if their partner goes down to injury. It's a thankless, tireless, and underpaid position. But the bests are some of the most valuable players in the league.
Related: Ranking the NHL's 32 Starting Goalies — 2021-22 Season
Backup goalies get their position in numerous ways. They might be former starters near the end of their career, or future starters getting their first shot in the big leagues. The names on this list come from all backgrounds. Some are even among the top goaltending prospects in the NHL. They have different backgrounds and different futures, but they share one thing in common: they can be relied on in a pinch, and their teams are very thankful to have them.
10) Joonas Korpisalo — Columbus Blue Jackets
The Columbus Blue Jackets organization suffered an incredible tragedy over the summer, losing young goaltending prospect Matiss Kivlenieks in a tragic act of self-sacrifice. The team likely expected Kivlenieks to form a partnership with his good friend Elvis Merzlikins, which would have allowed them to trade Joonas Korpisalo. But the unforeseen tragedy kept Korpisalo as the #2 in Columbus, and despite the circumstances, the organization could do much worse.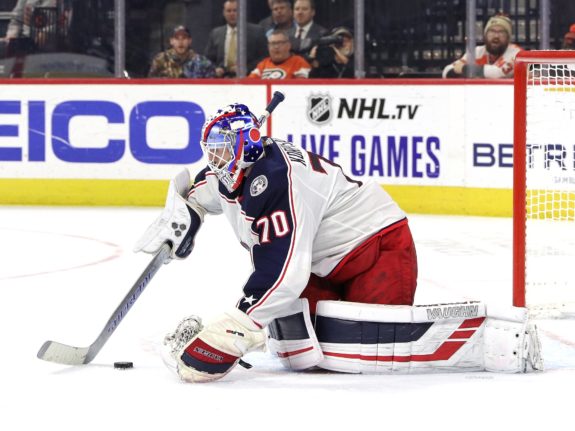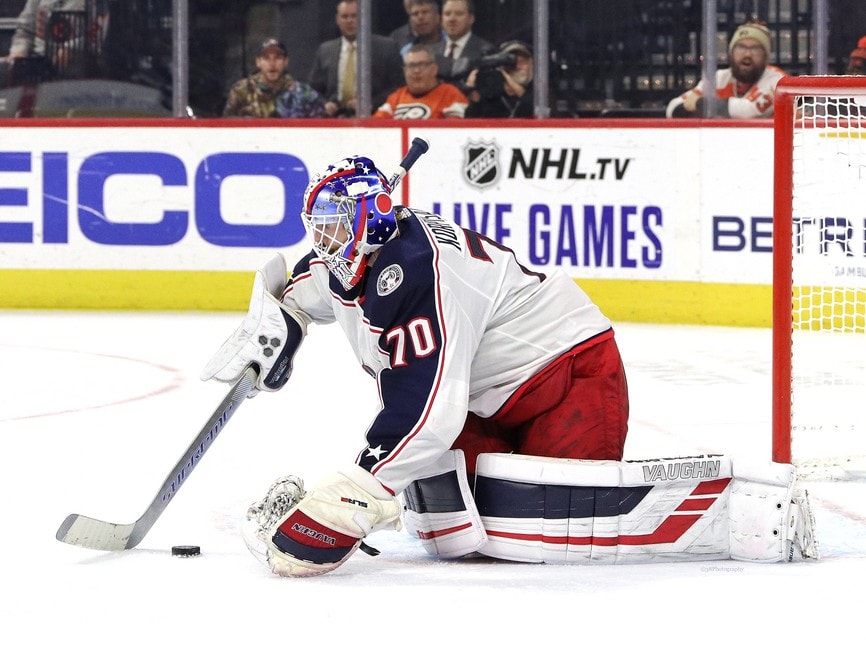 Once upon a time, most viewed Korpisalo as the Blue Jackets' goalie of the future. Although he never quite proved his ability to hold down a full-time starting role, he's shown great stretches as a 1B in his career. His best effort came in 2020-21 when the Pori, Finland native managed 35 starts with a 19-12-5 record, a .911 save percentage, and a 2.60 goals-against average. His best season coincided with Merzlikins' impressive arrival, which saw him finish fifth in both Calder and Vezina Trophy voting. That left Korpisalo playing second fiddle, but the Finn plays his part well.
9) Jake Allen — Montreal Canadiens
The Montreal Canadiens made the decision to trade for Jake Allen and form by far the most expensive goaltending tandem in the NHL, even extending the New Brunswick native with a two-year contract at a $2.875 million average annual value (AAV). So clearly, they saw plenty of value in the former St. Louis Blues backup, despite some inconsistency in his past.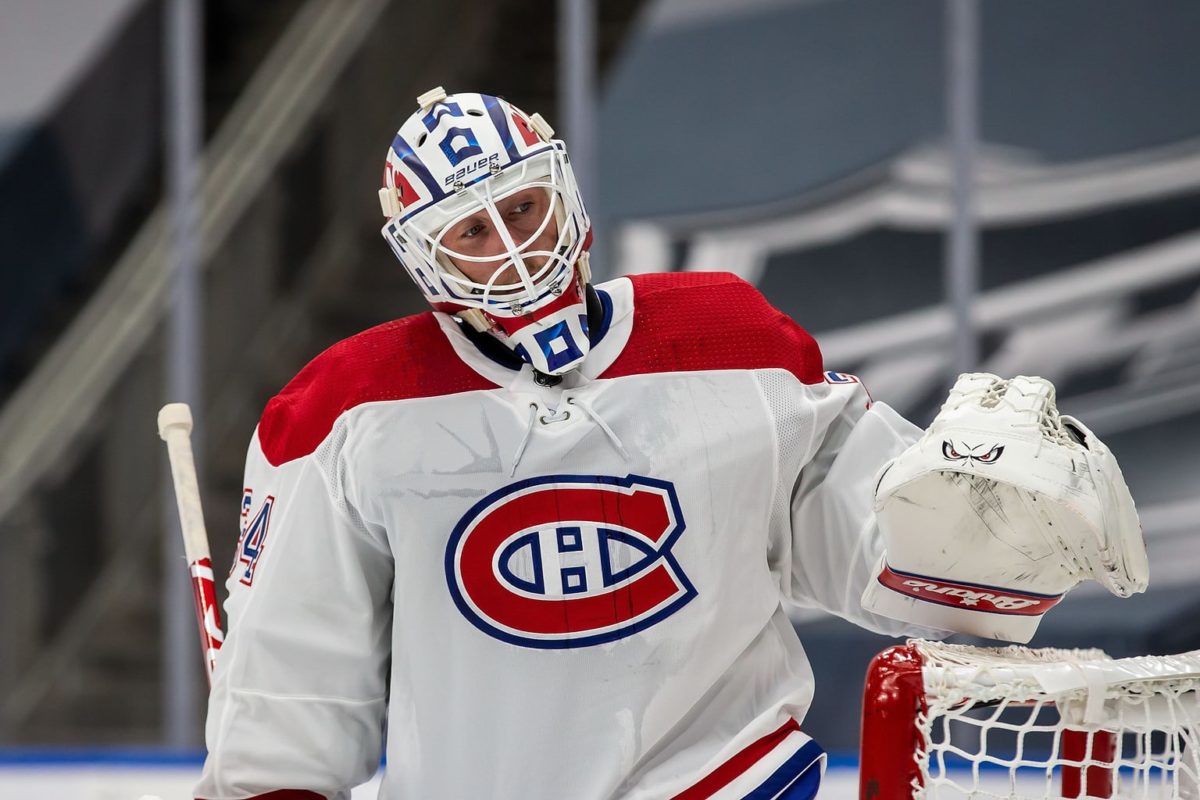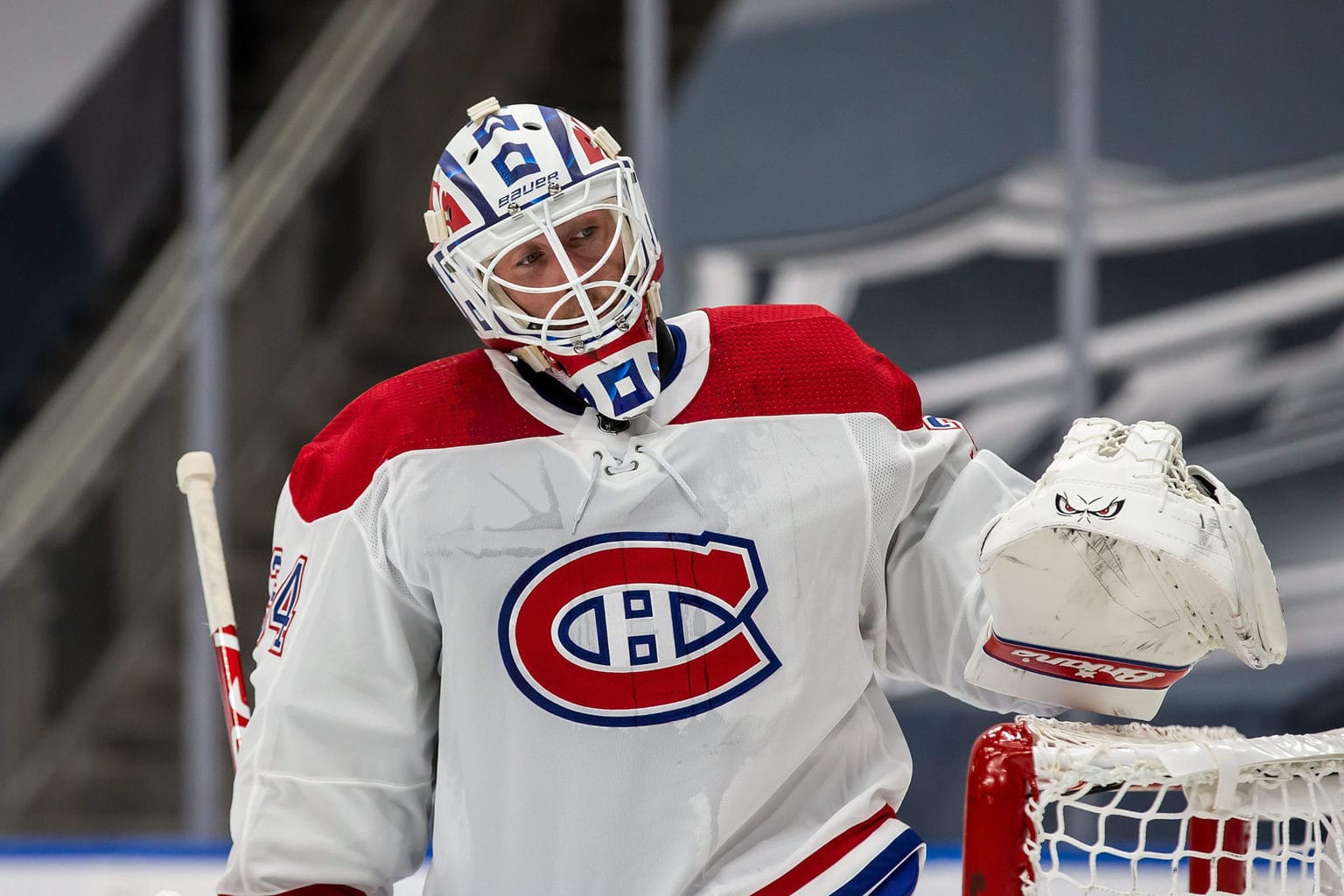 Allen possesses strong enough lifetime stats, with a .912 SV% and a 2.53 GAA. But if you remove the three seasons where he was a starter (from 2016-2019), his SV% climbs to .917 and his GAA drops to roughly 2.14, a very impressive number. For whatever reason, Allen has always thrived in a backup or tandem role.
In his first season playing near home behind one of the most respected goaltenders in the world, Allen was steady once again. He was red hot early in the season and finished with a respectable .907 SV% and 2.68 GAA. He struggles at times during long stretches in the spotlight, but for the most part, he provides exactly what you want in a modern-day backup: reliable performance at a reasonable price. You don't often expect him to steal the game for you, but you're confident he won't cost you the game, either, and in that, Allen has performed well.
8) Pavel Francouz — Colorado Avalanche
In his first full NHL season, Czech Republic import Pavel Francouz was a revelation. Playing in relief of Philipp Grubauer, he won 21 of 30 starts, held a .923 SV%, and carried a 2.41 GAA. On top of that, he managed 13.1 GSAA as a rookie (though he was 29-years-old ad had played many seasons of professional hockey in Europe). Since then, he has struggled mightily with injury. He missed the entire 2020-21 season due to double hip surgery.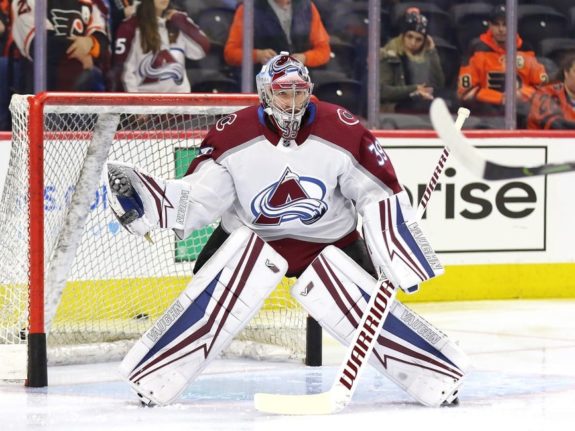 With Grubauer out and Darcy Kuemper newly in the fold, Colorado hoped to have the familiar face of Francouz in reserve since Kuemper himself has struggled with injury. But late in the preseason, he suffered another injury that would keep him out 3-4 weeks. Even despite the bumpy road, there is every reason to believe that Francouz will return to form when healthy, especially behind the stout Avalanche defense.
7) Vitek Vaneček — Washington Capitals
Entering the 2020-21 season, no one expected the Washington Capitals' 39th overall pick from the 2014 Draft, Vitek Vaneček, to see much time in the NHL. Even though the Havlickuv Brod, Czech Republic native posted strong numbers with the American Hockey League's (AHL) Hershey Bears the season before, the Capitals seized the opportunity to sign goalkeeping legend Henrik Lundqvist as their backup to Ilya Samsonov (with club legend Braden Holtby leaving the team). Unfortunately, an unanticipated health challenge kept Lundqvist off the ice (and ultimately brought an end to his illustrious career). Vaneček was thrust into action, but he seized the opportunity and temporarily won the starting job early in the season.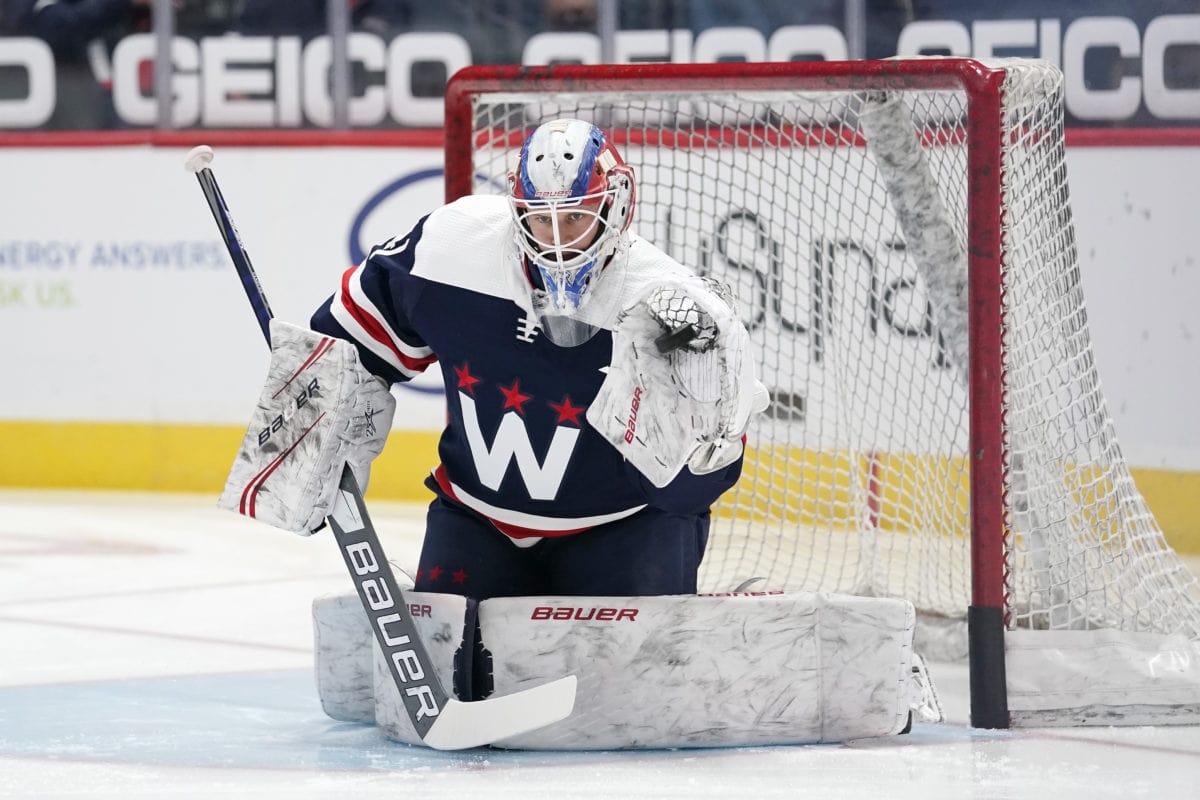 Making the NHL was just the beginning of Vaneček's wild journey in 2021. After finishing an NHL season he never expected to play with 36 starts under his belt, the Capitals still chose to expose him in the expansion draft due to the high long-term expectations for Samsonov. The Seattle Kraken gleefully took the Czech netminder, and he figured to form a potent tandem with Chris Driedger. But the opportunity to sign Vezina Trophy finalist Philipp Grubauer arose and Kraken management could not pass it up. With Grubauer and Driedger both signed long-term, the Kraken were able to trade Vanecek, and, knowing just how valuable he was to their success, the Capitals didn't hesitate to surrender a second-round pick to get him back. Now, he is back in the nation's capital and back with Samsonov, and they are expected to form one of the best young goalie tandems in the league.
6) Kevin Lankinen — Chicago Blackhawks
At the beginning of the 2020-21 season, there were many questions about the Chicago Blackhawks' presumed goaltending tandem of Malcolm Subban and Collin Delia. What no one anticipated was the meteoric ascent of Kevin Lankinen, a little-known undrafted Finnish goalie. And while he could not save the Blackhawks' underwhelming season, he finished with 37 starts and 1.9 GSAA. He even received seven votes for the Calder Trophy.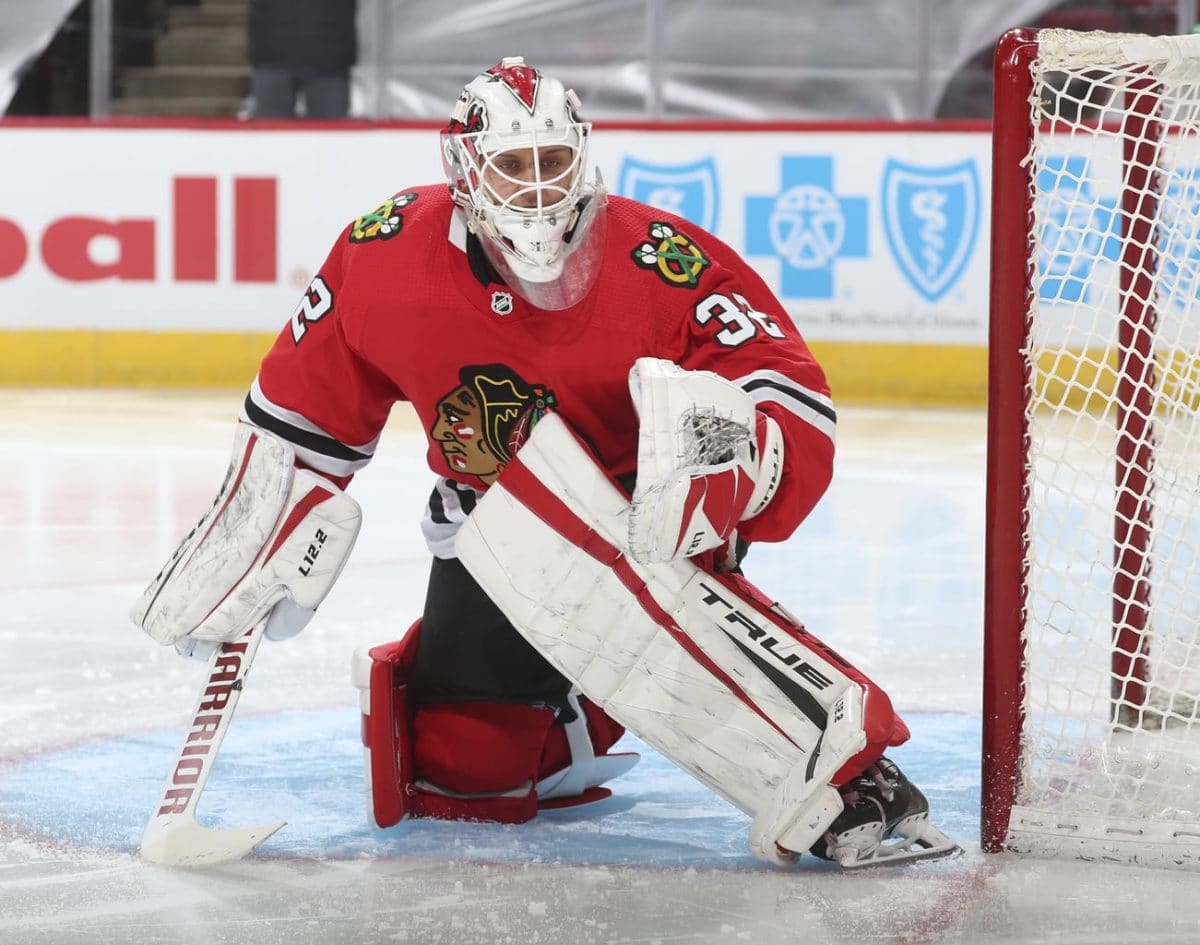 Entering the offseason, Lankinen and Dellia were the presumed battery for the 2021-22 season — until the team acquired Vezina Trophy winner Marc-André Fleury for next to nothing. Unsurprisingly, Lankinen returned to a backup role for which he is probably better suited. But no one will doubt his ability to man the starter's net if Fleury suffers an injury or need's an extended break. And that's a level of confidence few backup goalies actually achieve.
5) Petr Mrázek — Toronto Maple Leafs
Few goalkeepers better illustrate the thin line between a great backup and a reliable starter as Petr Mrázek. Like a borderline quarterback in the NFL, the teams that don't have a goalie as good as Mrázek would be thrilled to sign one, while the teams that have had him have typically been looking for a better option. This offseason, he found a new home, signing with the Toronto Maple Leafs to backup the new star in net, Jack Campbell.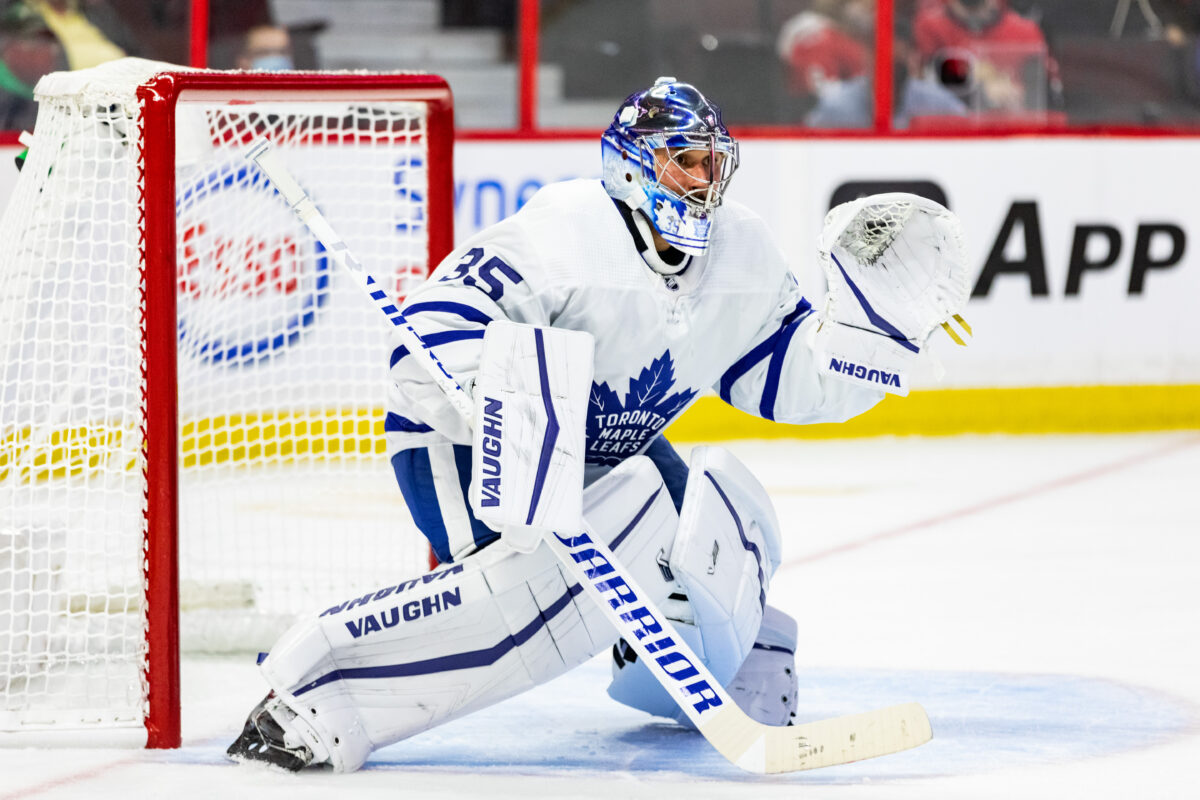 Mrázek's career numbers are excellent for a backup or a clear 1B in a tandem, the role he now inarguably fills. He has 251 starts under his belt, with a 128-97-31 record (that's right, as of this writing, his win/loss record is exactly .500). He's got a .911 SV% and a 2.60 GAA, but has minus-11.7 GSAA in his career, though much of that damage was done during tough seasons early in his career with the Detroit Red Wings. Put him in the right circumstances, and Mrázek can carry water for a long time. As long as the spotlight of hockey's most intense doesn't overwhelm him, he should provide quality goalkeeping for the price, exactly what general manager Kyle Dubas was hoping for.
4) Jaroslav Halak — Boston Bruins
It's almost absurd how little credit Jaroslav Halak gets for the remarkable career he's assembled. The greatest Slovakian goaltender of all time, he's played 15 seasons in the NHL for the Canadiens, the St. Louis Blues, the Islanders, the Boston Bruins, and now the Vancouver Canucks. Whether a backup, in a tandem, or a true starter, his numbers have rarely dipped below good-to-great, and with Tukkaa Rask at his side in Boston, he proved himself to be one of the very best backups in the league.
Halak's career numbers speak for themselves: 281-174-62, a .916 SV% and 2.48 GAA, 97.6 goalie point shares, and several seasons with a double-digit GSAA are just a few of his many accomplishments. During the 2019-20 campaign, he recorded his 50th career shutout and currently sits tied with Rask for 26th all-time (with 52). Together, Halak and Rask won the 2019-20 Jennings Trophy for the fewest goals allowed by a tandem in the league.
With Rask's future in question and Halak entering his age-36 season, the Bruins decided to give space for top prospect Jeremy Swayman to get his opportunity in the NHL and turned to Linus Ullmark as a more reliable, younger starting option. So the Canucks brought in Halak to backup young star Thatcher Demko. He should do well there. He even recorded a win in his first start with the team. He now sits at 281 on his career, just 19 away from adding the 300-win milestone to his impressive resume.
3) Spencer Knight — Florida Panthers
It's hard to argue much with Spencer Knight as one of the league's top backups, although he might not be eligible for a spot on this list for long. One of the league's top goaltending prospects, he arguably arrived on the scene ahead of schedule, at just 19 during the 2020-21 season. But he acquitted himself well in four regular-season games, well enough to earn two postseason starts in which he performed admirably. With Driedger moving to Seattle, Knight is now the clear backup behind the costly contract of Sergei Bobrovsky. The five remaining seasons of his $10 million AAV contract are especially irksome because they delay Knight's progression. But he's still only 20, and goalies take time to develop in the NHL. For the time being, he'll remain one of the league's top backups. But don't be surprised if his play earns him the starting role sooner than later.
2) Chris Driedger — Florida Panthers
Driedger was one of the feel-good stories of the 2020-21 season, helping the unassuming Florida Panthers secure a high playoff seed in a season where expectations were low. A castoff of the Ottawa Senators, he found a home in South Florida, and with Sergei Bobrovsky underperforming, got his shot to carry the load early in the 2020-21 season.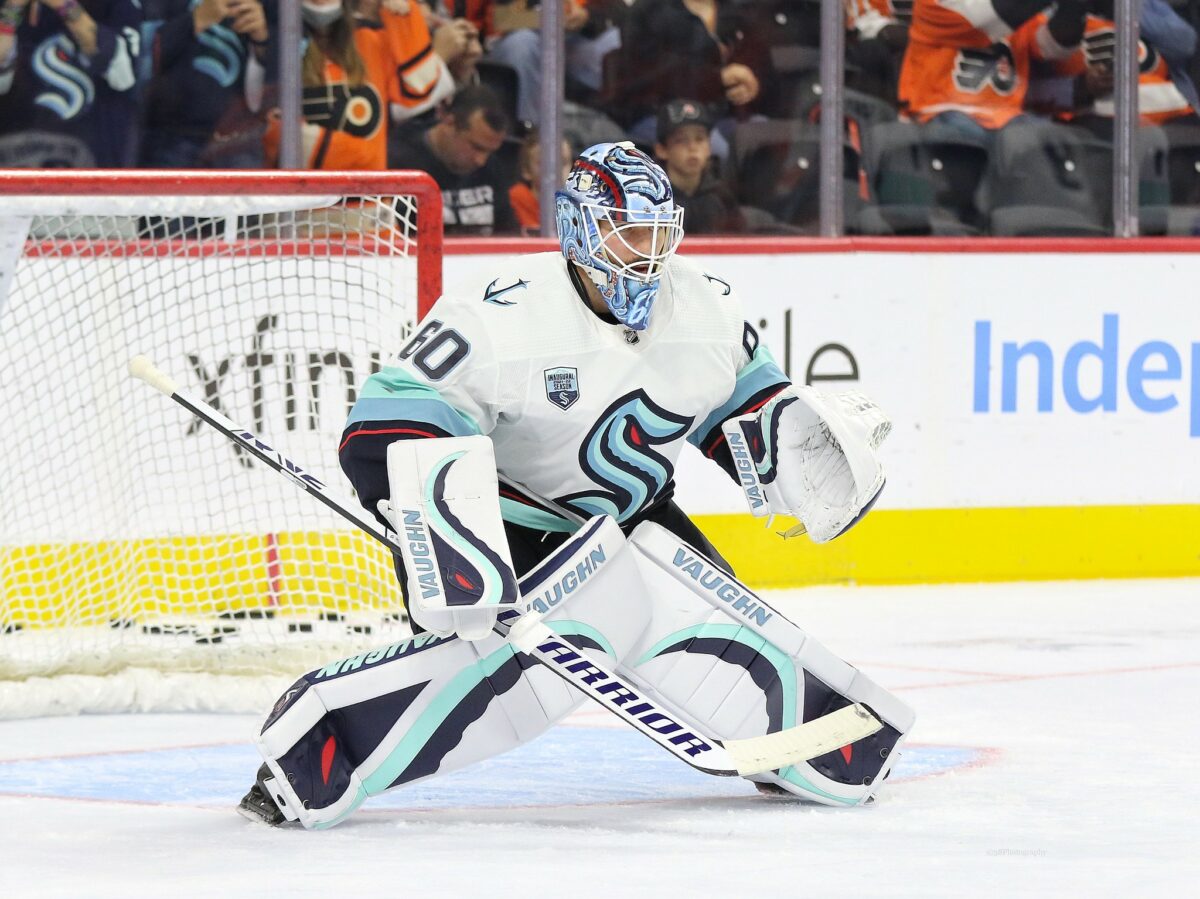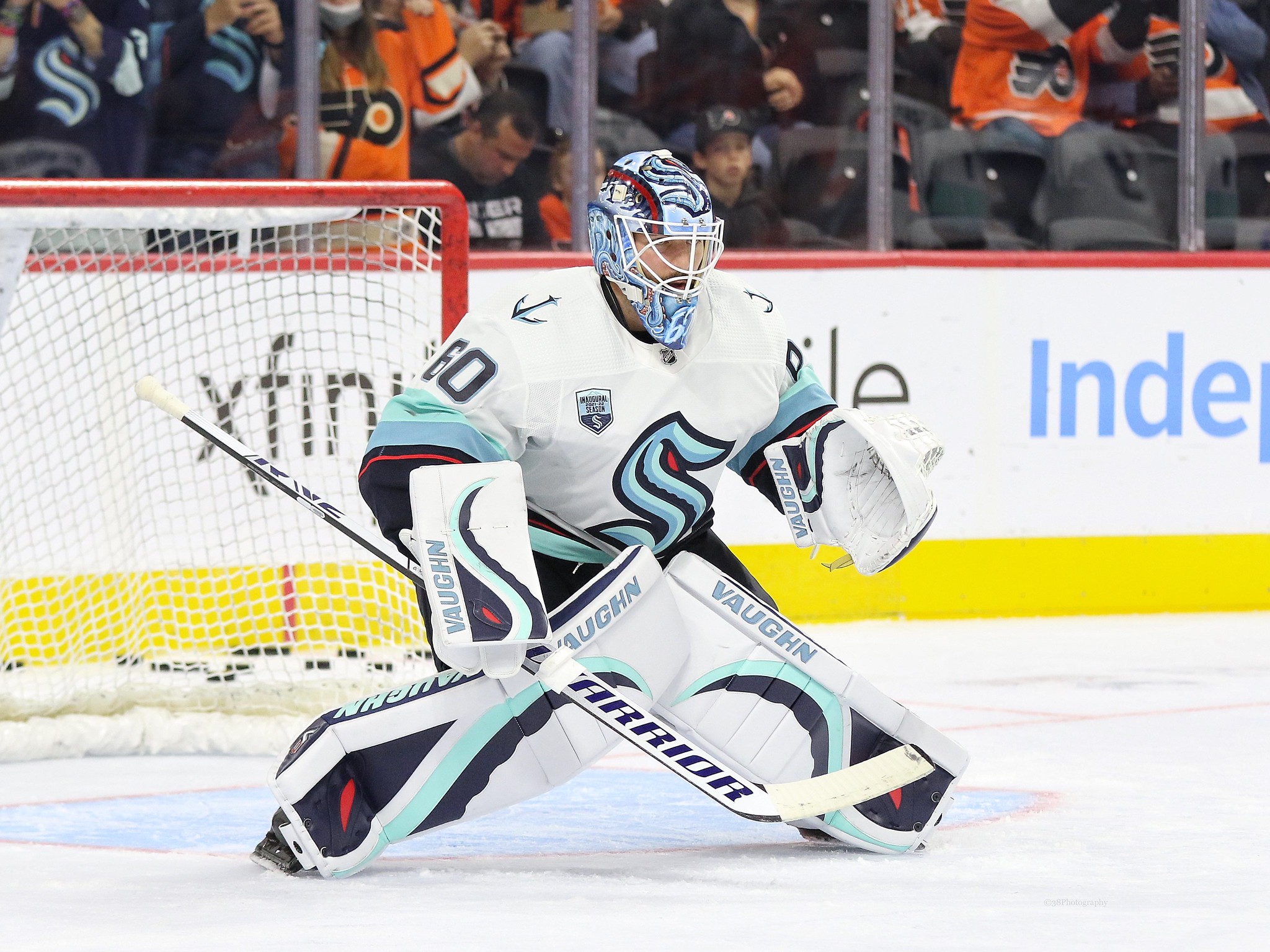 With no choice but to expose the unrestricted free agent in the expansion draft, the Kraken were quick to swoop in and sign Driedger. It is only by the unexpected happenstance of signing Grubauer that he is once again a backup. Carrying a $3.5 million AAV, Driedger is one of the highest-paid backup goaltenders in the NHL, but given his history, he is likely to be one of the best as well. The Kraken may need to take some time to build their forward and defensive groups, but they are rock solid in net, and that's as good a place as any to start.
1) Ilya Sorokin — New York Islanders
It seemed like forever in coming, but the New York Islanders finally managed to sign 25-year-old Ilya Sorokin, the young Russian netminder who some consider to be the best of the young Russian goaltenders taking over the Metropolitan Division. But Semyon Varlamov has been fantastic in two seasons with the Islanders, and they don't seem rushed to anoint Sorokin as the starter. When Varlamov returns from injury during the 2021-22 season, most expect Sorokin to return to a backup role. Even in limited duty, he's sparkled: in 2020-21, he finished with a 13-6-3 record, a .918 SV%, a 2.17 GAA, and 5.9 GSAA. The future is exceedingly bright and when it's time for him to carry the load, he'll be more than ready.
Who Did We Miss?
Do you think your backup belongs on this list? Do you think we gave someone too much credit? Let us know in the comments below. The role of backup goaltender in the league is a volatile and ever-changing one. But right now, we believe these are the ten best in the world.
---

---
Stephen Ground is a veteran of over three years at THW, focusing on the St. Louis Blues, NHL goaltending, and the annual World Junior Championship. He is the co-host of the Two Guys One Cup Podcast, a hockey podcast focused on the Blues.