There's no argument: we're in a golden age of goaltending in the National Hockey League right now. But it's a world of haves and have-nots. The gap between the greats in the game and everybody else feels bigger than it ever has before, and teams that don't have one of the reliable studs are often scrounging for help (or suffering under an unwise contract handed out too soon).

But it's also a world where the hot hand dominates. Look no further than last season's Stanley Cup Final. Neither starting goalie in the Final entered the season — or even the postseason for that matter — as their team's clear number one. The apparent randomness of this position makes the workhorses that much more valuable. But that randomness is also why it is vital to evaluate goaltenders frequently.
At The Hockey Writers, we evaluate goaltenders several times a season, accounting for the instability of the position. Goalies change teams and lose their jobs more frequently than many others. Because of changes like that, we regrade goalies regularly. With that in mind, let's take a look at the methodology for our evaluation.
Methodology
Because of the fleeting nature of goaltender success, our rankings prioritize numbers from the most recent season, in this case, the recently wrapped-up 2022-23 season. With that said, it would be silly to ignore history or overemphasize a three-month run. Where two goalies are more or less equal, their track record will become a factor in determining a final position. Goalies who have performed at a high level for longer will receive the benefit of the doubt, whereas goalies with great numbers who are relative newcomers may sink a spot or two accordingly. Postseason performances will also be considered, but these small sample sizes should not be over-emphasized.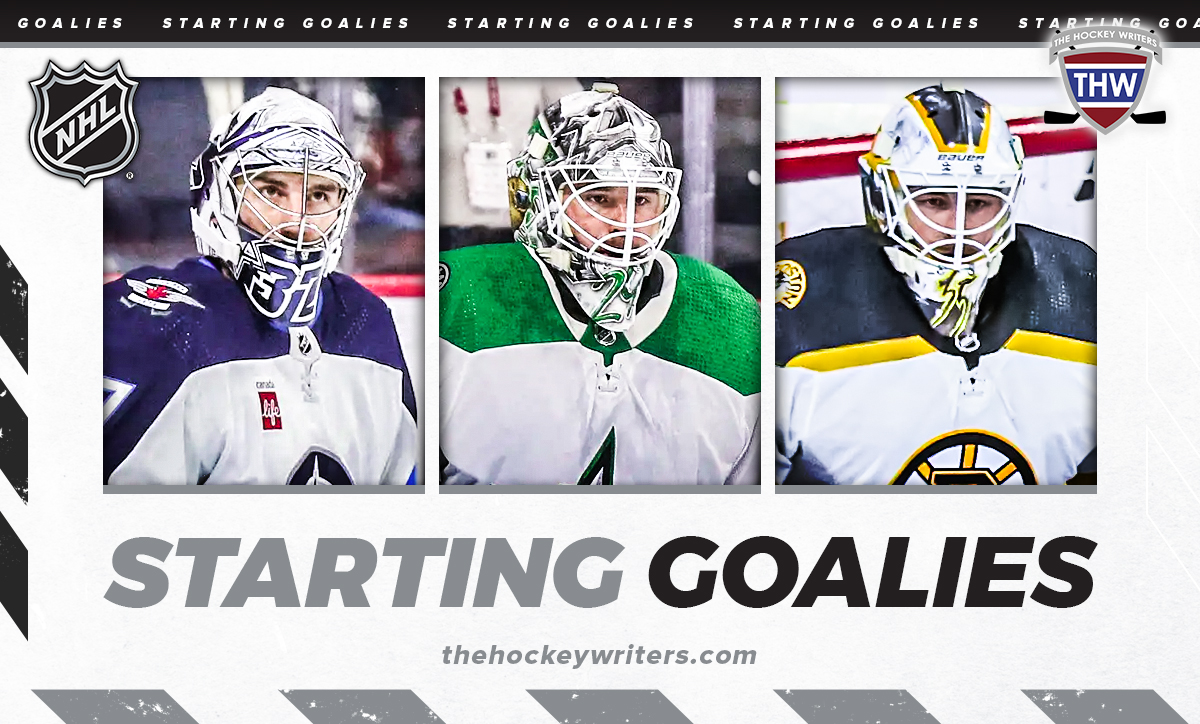 A number of statistics are considered. Two metrics were given primary emphasis: goals saved above average (GSAA) and quality start percentage (QS%). GSAA is a statistical calculation of a goaltender's performance as compared with his peers. It considers the number of shots he faced and measures it against the league average save percentage on the same number of shots.
QS% measures the percentage of starts in which the goalie's save percentage (SV%) surpassed the league average SV% for the season. Anything above 60 percent is considered very good, anything below 50 percent is poor, and 53 percent is league average.
Related: Adjusting How We Evaluate and Analyze Goaltenders
---
Latest News & Highlights
---
In addition to these metrics, we'll examine SV% and goals-against average (GAA), shutouts (SO), and really bad starts (RBS) where the goalie has a SV% below .850. Judging by those numbers, a composite score was created to represent overall goalie effectiveness. Then, we made adjustments based on experience and track record and settled on a final order.
So, without further ado, here are your goaltender rankings for the preseason of the 2023-24 season.
32) Elvis Merzlikins: Columbus Blue Jackets
Previous Rank: 31
Everyone roots for Elvis Merzlikins. He has persevered in his hockey career after the sudden and tragic passing of his one-time tandem-mate Matiss Kivlenieks, who gave his life to protect Merzlikins and others in a fireworks accident. With that hanging over his head, the ink drying on a new contract, and a newborn son at home (whose name honors Kivlenieks), it's easy to understand why Merzlikins' play might have suffered somewhat over the past season-plus.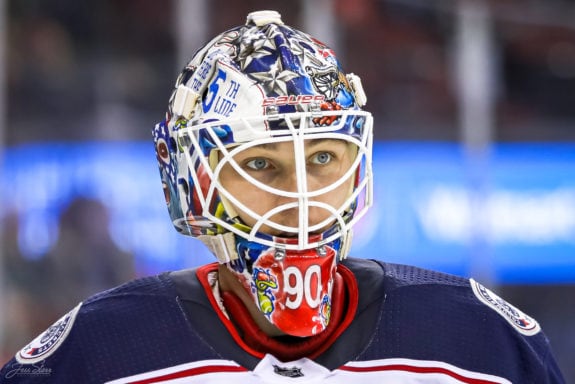 Since they stole headlines by signing Johnny Gaudreau last summer, it seems like everything has been a disaster for Columbus. And Merzlikins' play on the ice hasn't helped. His minus-24.88 GSAA ranks second-worst among the 32 goalies on this list, and his .876 SV% is distantly last. He has also allowed 0.24 goals per game on average, more than any of his peers. Obviously, defense plays a big role in many of these stats. But Merzlikins hasn't done enough to keep the Blue Jackets competitive. And with his four years left on his contract at $5.4 million per season, they'll be stuck trying to make it work for some time.
31) Jordan Binnington: St. Louis Blues
Previous Rank: 28
As a writer who regularly covers the St. Louis Blues, I can already hear the chorus of angry voices complaining about placing Jordan Binnington this low. They'll shout about the poor defense in front of him, and, like with many goalies low on this list, the defense certainly helped contribute to his poor statistics. But bad defending can't explain away three seasons of below-average goaltending, and a GSAA of minus-19.16 last season, nor an average .901 SV% and 3.06 GAA since the start of the 2020-21 campaign. Binnington will always be the goaltender who won the Blues their first-ever Stanley Cup, and for that, they should be grateful forever. But fans should stop excusing the abysmal play of the seventh-highest-paid goaltender in the NHL.
30) Petr Mrázek: Chicago Blackhawks
Previous Rank: 32
Petr Mrázek's time under the bright lights with the Toronto Maple Leafs was unpleasant. Signed on a three-year contract worth $3.8 million per season, he could not withstand the challenge of playing for one of the game's most scrutinized teams. He played in only 20 games and managed a .888 SV%, worst among the goalies on this list. By March, the Maple Leafs placed Mrázek on waivers.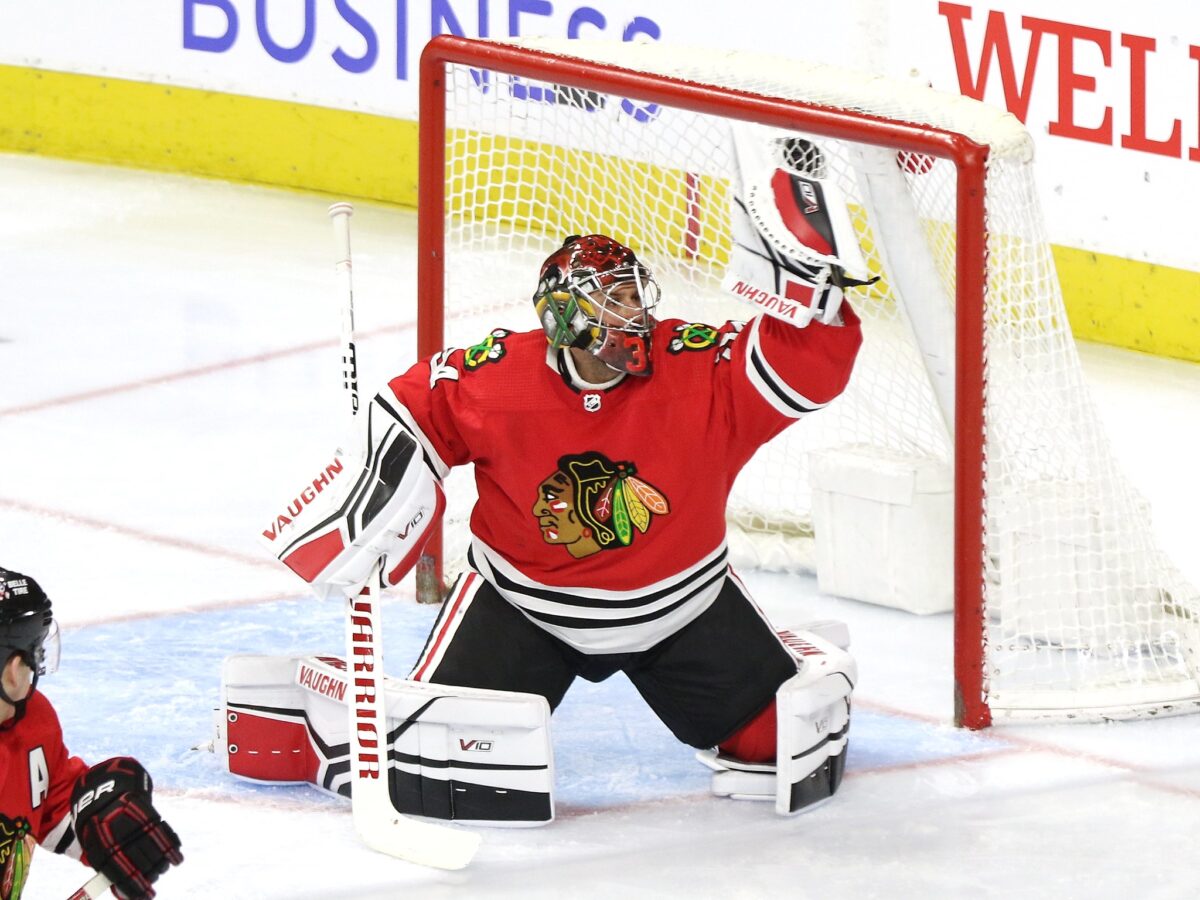 In the middle of a scorched-earth rebuild, the Blackhawks traded for him in order to move up 13 picks in the NHL Draft. It was a conniving move by the Blackhawks, who aimed to improve their draft capital in the short term and the long term in one fell swoop. Put bluntly, the Blackhawks wanted Mrázek to lose them games, and he's served well in that capacity this season, going 10-22-3 last season, with a .894 SV% and a 3.66 GAA. He's earning a paycheck, but there are few harder jobs in the NHL right now.
29) Ville Husso: Detroit Red Wings
Previous Rank: 22
Ville Husso was the benefactor when Binnington first started to struggle severely a few seasons ago. His superlative performance as a backup with St. Louis, which saw him manage 15.0 GSAA and a .919 SV% in 38 starts, made him a hot ticket for teams looking to improve in net over the summer. The Detroit Red Wings ultimately won his services by first trading a third-round pick to secure exclusive negotiating rights and then signing the Finnish netminder to a three-year, $14.25 million contract. His first season there was less than stellar. He was a workhorse, starting 56 games, but he had a .896SV% and a 3.11 GAA to go along with minus-13.5 GSAA. The Red Wings rebuild seems to be on the rocks, but they'll be hoping for a big bounceback from Husso to help propel them into the playoff discussion.
28) Kaapo Kähkönen: San Jose Sharks
Previous Rank: Unranked
Kaapo Kähkönen got a shot to be a starting goalie when he left the Minnesota Wild and wound up with the San Jose Sharks. But with San Jose in the midst of a painful rebuild, it wasn't a great environment for a young netminder to earn his stripes. He went 9-20-7 with an .883 SV% and a 3.85 GAA, plus the worst GSAA of this group at minus-24.98. Strangely, though Erik Karlsson won the Norris Trophy for the Sharks last season, his departure might improve the defense.
27) Jake Allen: Montreal Canadiens
Previous Rank: 29
Jake Allen is in an unenviable situation, replacing the legendary Carey Price in the middle of a relentless rebuild. Stepping into the skates of a franchise legend is never easy, but it only gets harder when the team isn't particularly interested in competing in the short term.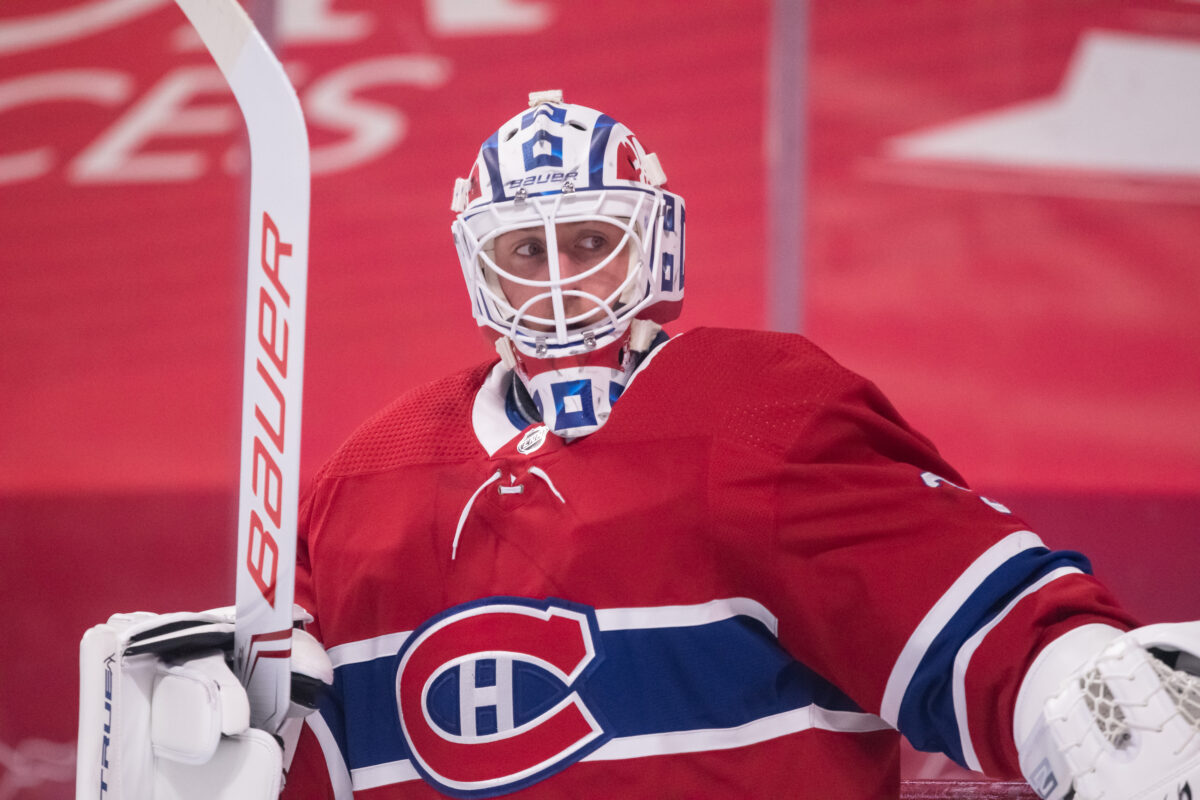 Allen has served in his role well enough to earn a two-year extension from the Canadiens last season, whereby he will be well compensated to stick around and be a mentor to young goaltenders like Cayden Primeau. Playing for the team he grew up cheering for, the Fredericton, New Brunswick native could be in a lot worse position. Perhaps he'll stay with the organization long enough to see them return to glory and win another Stanley Cup as a backup like he did with the St. Louis Blues in 2019. Either way, right now, he's doing a job, and that job isn't to win games.
26) Jacob Markström: Calgary Flames
Previous Rank: 20
This ranking is a good example of the recency bias inherent in evaluating goaltenders. Few believe that Jacob Markstrom is actually a bottom-third goaltender in the NHL. But based on last season's stats alone, ranking him 26th right now is actually quite fair. The Vezina Trophy runner-up from the season before dropped from 26.1 GSAA to minus-18.35, and he had a QS% of .448. Perhaps Markstrom is suffering from fatigue after starting 121 games over the last two seasons. Eventually, Markstrom should be fine. But if he does not recover his form soon, he'll be a major factor in another extremely disappointing season for the Calgary Flames.
25) John Gibson: Anaheim Ducks
Previous Rank: 30
John Gibson was long considered one of the league's underrated goalies. But the years of playing behind an Anaheim Ducks defense that has been various levels of bad have added up. Now, he has allowed a GAA of 3.99 last season and has minus-10.13 GSAA. Recently, the Ducks discussed trading Gibson. But with four seasons left on his contract at $6.4 million per season, he'll have to improve considerably before even the most desperate team considers taking a chance on him.
24) Jack Campbell: Edmonton Oilers
Previous Rank: 26
Jack Campbell left the Toronto Maple Leafs, where he saw a lot of success, to pursue a big free agent contract with the Edmonton Oilers. The paycheck might have improved, but his play certainly has not. So far, the change of scenery has been anything but beneficial for Campbell.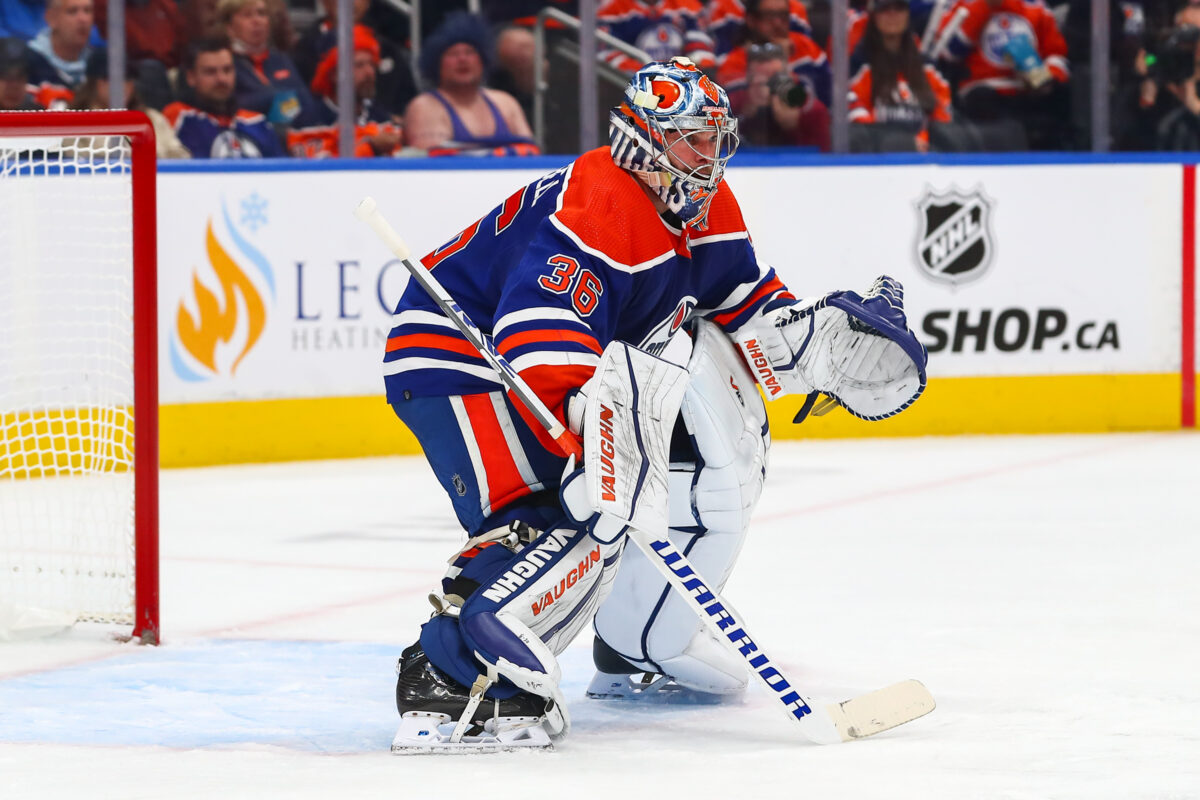 Only 35.3 percent of Campbell's starts last season were "quality," and eight qualified as "really bad." He carried a minus-16.66 GSAA, an .888 SV%, and a 3.41 GAA. With Connor McDavid and Leon Draisaitl, the Oilers can outscore almost anyone. And in a fairly weak Pacific Division, that has been enough to keep them just inside a playoff spot. Even so, Campbell may have already lost his spot to Stuart Skinner, and come the midseason update, there's a good chance it will be his job and performance that gets ranked.
23) Karel Vejmelka: Arizona Coyotes
Previous Rank: 23
Like others on this list, Karel Vejmelka was tasked with the ignoble burden of being the goaltender in the trenches of a rebuild. There's just one problem: Vejmelka was too good for chunks of last season. Yes, his record was 18-24-6, but his .899 SV% and minus-8.1 GSAA put him far beyond the other goalies that were in the Bedard chase. It's not that Vejmelka has been an extraordinary success story. But in all reality, he was probably better than his front office had hoped coming into last season. That's not his fault, though. The 27-year-old wants a long future in the NHL, and he's making a strong case for it right now.
22) Ukko-Pekka Luukkonen: Buffalo Sabres
Previous Rank: 24
The long-awaited era of Ukko-Pekka Luukkonen has finally arrived for the Buffalo Sabres. Drafted in 2017, the Espoo, Finland native has long been the crown jewel of the Sabres' goalie pipeline. Now, after a few cups of coffee during prior seasons, he's there in earnest, and the start was promising. He started 17-11-4, and while his stats weren't amazing (.891 SV%, 3.61 GAA, minus 14.1 GSAA), he gave the Sabres a breath of fresh air. But life comes at you pretty fast as an NHL goaltender. No sooner had the Luukkonen era finally begun than the hype about Devon Levi began in earnest. Now, he's potentially moving into the starter's role soon. It might be him on this list next time instead of Luukkonen.
21) Philipp Grubauer: Seattle Kraken
Previous Rank: Unranked
Last season, Philipp Grubauer seemed to lose his role for a stretch to Martin Jones. But now, with the Toronto Maple Leafs signing Jones, Grubauer is back to the undisputed starting role. Thankfully, his stretch in the postseason last summer was his most promising period with the Seattle Kraken so far.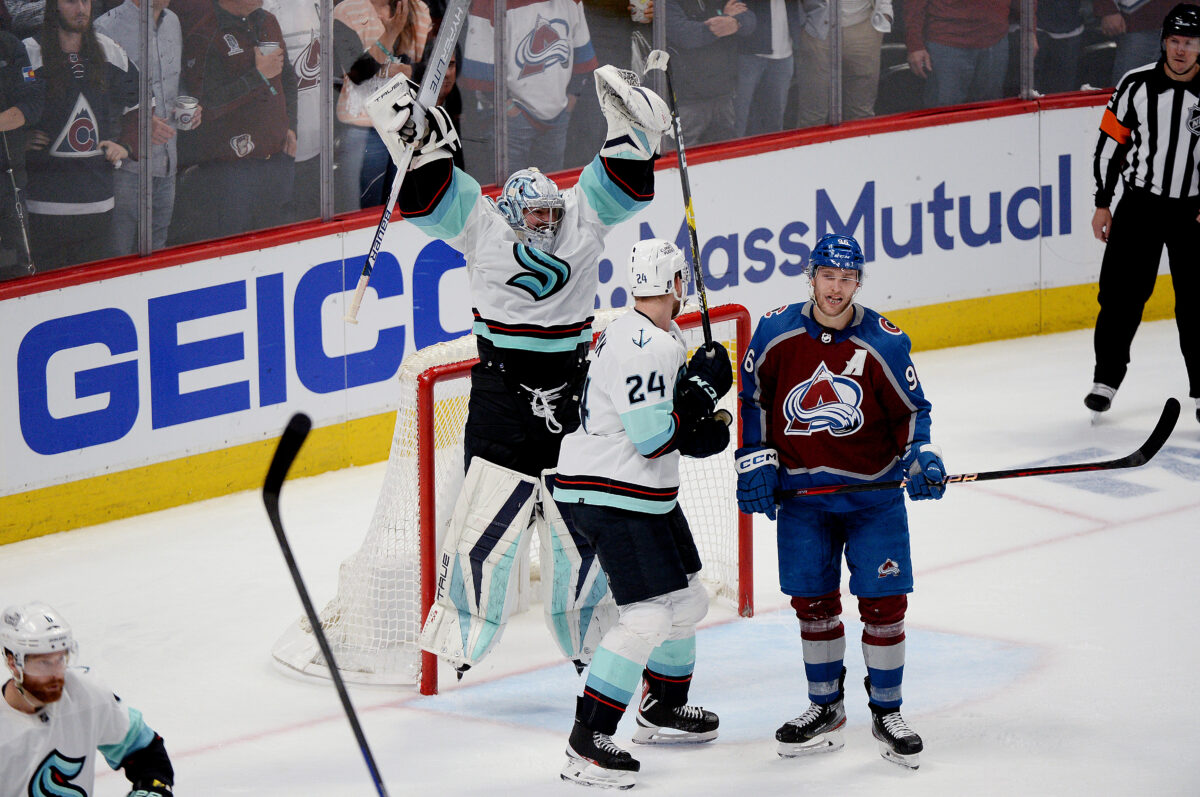 After leaving the Colorado Avalanche to sign a big free agent contract with Seattle, Grubauer was instrumental in their defeat last postseason. He finished 14 playoff games with a .903 SV% and a 2.99 GAA, along with just minus-0.7 GSAA. Those don't seem like world-beating numbers by any stretch, but compared to his first two seasons in the Emerald City, it's a lot of hope on the horizon for Kraken fans.
20) Pheonix Copley: Los Angeles Kings
Previous Rank: 18
If there is one theme to this article, it's that goaltending is unpredictable. And the best proof of that last season is the unexpected rise of Pheonix Copley. The Los Angeles Kings started the season expecting Jonathan Quick and Cal Petersen to power them to success. No one thought that Copley, who started the season with the Ontario Reign of the AHL, would end up taking over the starter's net for an extended stretch. Quick and Petersen have both now moved on, as has trade deadline acquisition Joonas Korpisalo. And while there are plenty of rumors linking the Kings to top goaltender Connor Hellebuyck, it's Copley's net for now, and it's hard to argue he hasn't earned it.
19) Thatcher Demko: Vancouver Canucks
Previous Rank: 17
Last season was one the Vancouver Canucks would like to forget. And Thatcher Demko is no exception. After suffering a significant injury midseason, well after the Canucks were clearly out of the playoff picture, Vancouver chose not to shut Demko down for the remainder of the season. He played through March and April in completely meaningless games, finishing with 32 starts and a 14-14-4 record. His other stats — a .901 SV%, 3.16 GAA, and minus-2.8 GSAA — were far from great, but not terrible considering the defense around him.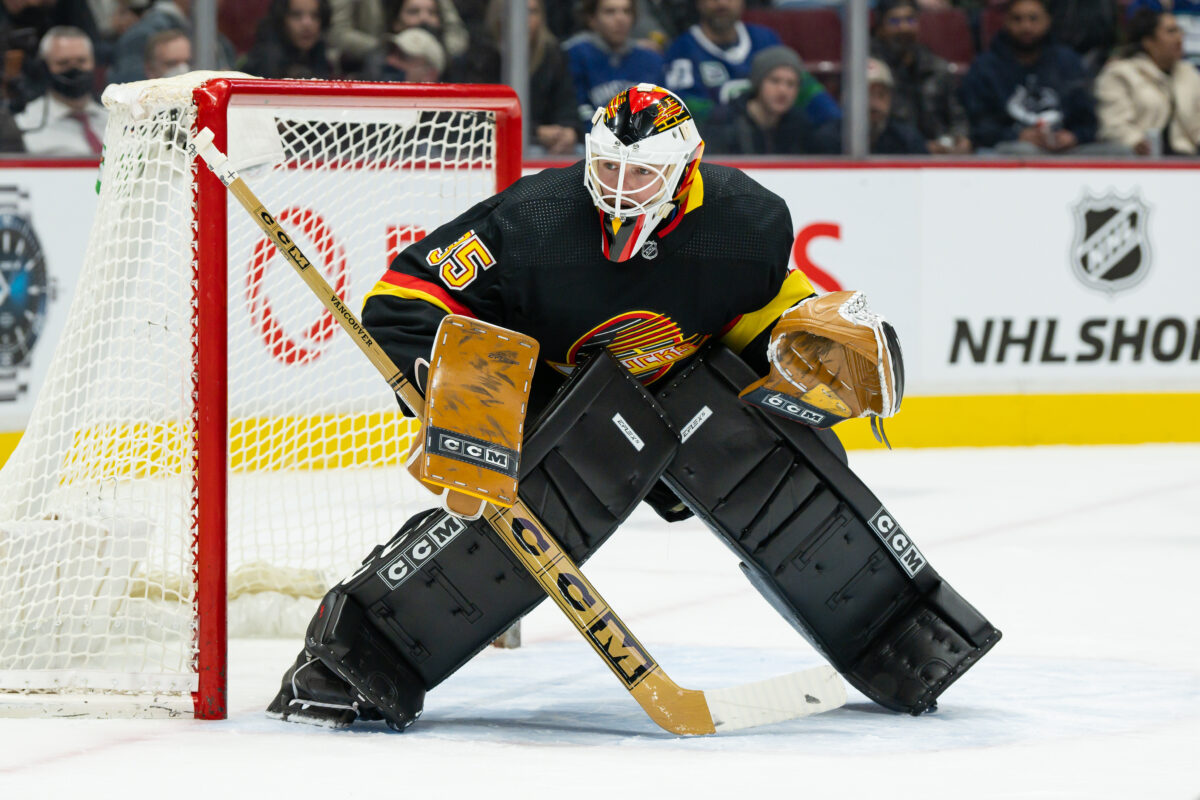 Most still view Demko as one of the better goaleis in the league, due to his work from 2020-2022, and especially the 2019-20 playoffs. But last season was a significant departure from "top level." The Canucks will hope that he's healthy and motivated entering the new season.
18) Frederik Andersen: Carolina Hurricanes
Previous Rank: 14
Leaving the Toronto Maple Leafs as a free agent, Frederik Andersen signed with the Carolina Hurricanes and went on to have a resurgent 2021-22 season in his new home, even winning a Jennings Trophy with his teammate Antti Raanta. Playing behind a stalwart Carolina defense, Andersen managed 22.1 GSAA, a .922 SV%, and a 2.17 GAA, with four shutouts. But last season, he struggled with injuries, finishing with 33 starts and a .903 SV%. Inconsistency and injuries have been the story of Andersen's career. He's been one of the best starters in the league when healthy and hot, but he's injured or ice-cold more often than not. His postseason output last season was very promising, and the Hurricanes will be hoping for more of the same entering the 2023-24 season.
17) Sergei Bobrovsky: Florida Panthers
Previous Rank: 27
What to do with Sergei Bobrovsky? He might be the most maddeningly difficult goalies to evaluate in the entire NHL. Since the Florida Panthers gambled and signed him to a seven-year, $70 million contract in 2019, he has been on the wrong side of inconsistent most of the time. But there were some highlights. In 2021-22, he led the NHL in wins and helped the Panthers capture the Presidents' Trophy. And then there was the 2023 playoffs.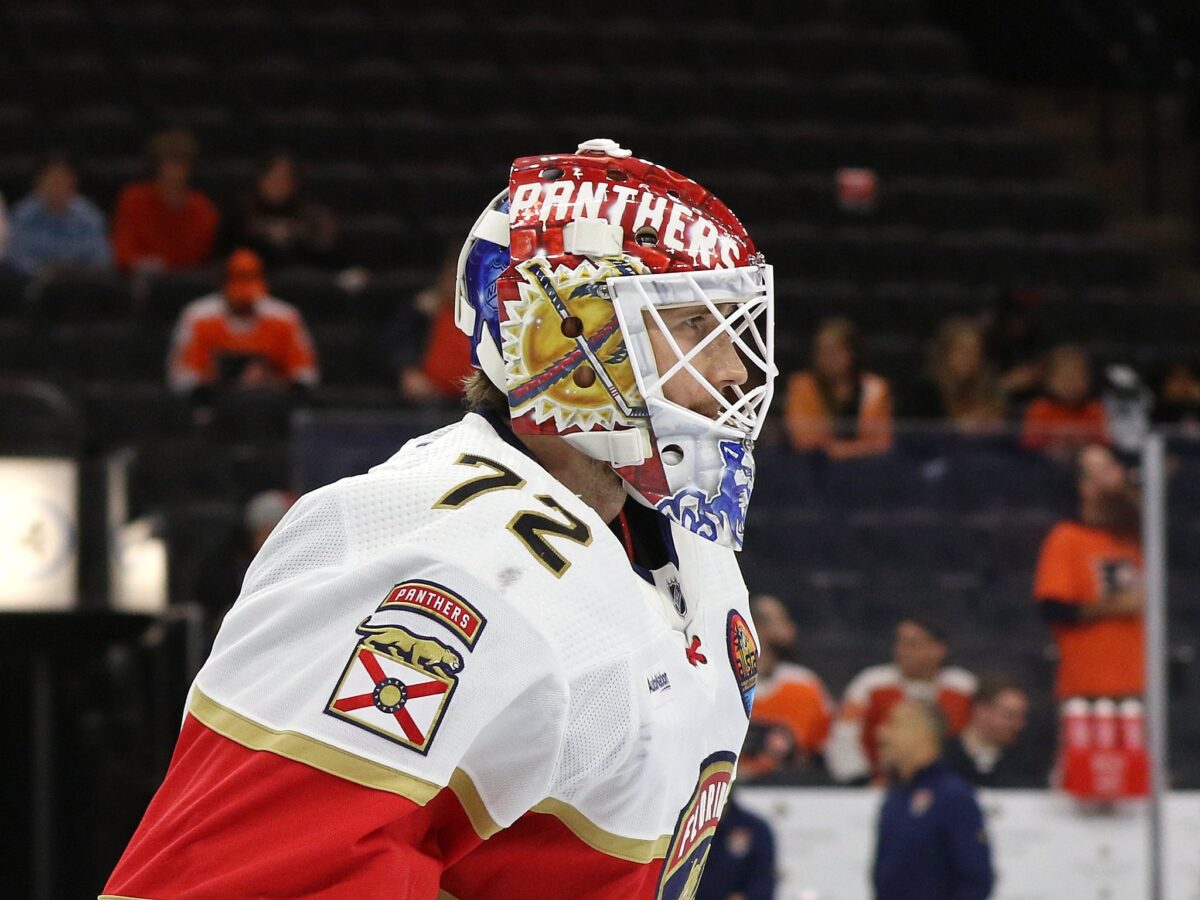 Bobrovsky dominated the postseason, leading the league in saves, shots against, minutes played, and wins. He had a .915 SV% and 7.1 GSAA. And heading into the Stanley Cup Final, when he finally ran out of steam against the Vegas Golden Knights, he had a .935 SV% and was 11-2 in 14 games. If the Panthers had won the Stanley Cup, he would have won the Conn Smythe without question — and make no mistake, that single accomplishment would have more than justified his contract. But now, with a sour note to end last season, the Panthers are still in limbo wondering which Bobrovsky they will get in 2023-24. And with Spencer Knight's future cloudy after his time with the NHL and NHLPA's player assistance program, Florida needs Bobrovsky's best now more than ever.
16) Tristan Jarry: Pittsburgh Penguins
Previous Rank: 9
At the start of last season, the Pittsburgh Penguins looked to have finally, permanently solved their goaltending woes with Tristan Jarry. He was spectacular and earned a ninth-place ranking on this list just last year. But no sooner had he earned that ranking than his performance started to slide. In his last 20 games of the 2022-23 season, he went 8-8-2 with a .890 SV%, dropping his season SV% down to .909 and his GAA to 2.90. That didn't stop the Penguins from signing Jarry to a new five-year contract in July 2023, though. Hopefully, he rested over the summer and is ready for action behind the new-look defense with Erik Karlsson in the fold.
15) Carter Hart: Philadelphia Flyers
Previous Rank: 11
Things are miserable for the Philadelphia Flyers right now, but Carter Hart was the one bright spot of last season. He made 34 starts, has a .907 SV%, 2.94 GAA, and has 4.4 GSAA. Those numbers don't pop off the page, but behind Philadelphia's porous defense, it's an impressive performance, and it is a huge step forward from two seasons that had Flyers fans panicking about his long-term future. Hart looks like he might still be the answer in net for Philadelphia, but there are questions just about everywhere else in the organization right now.
14) Joonas Korpisalo: Ottawa Senators
Previous Rank: Unranked
Joonas Korpisalo began last season as not even the clear starter in Columbus and is beginning this season with a fresh new five-year, $20 million contract from the Ottawa Senators. That should be an indicator of how good he was, first with Columbus and then after a big blockbuster trade to the Los Angeles Kings. In 11 games with the Kings he had a 7-3-1 record, a .921 SV% and a 2.13 GAA, to go along with 11.5 total GSAA on the season.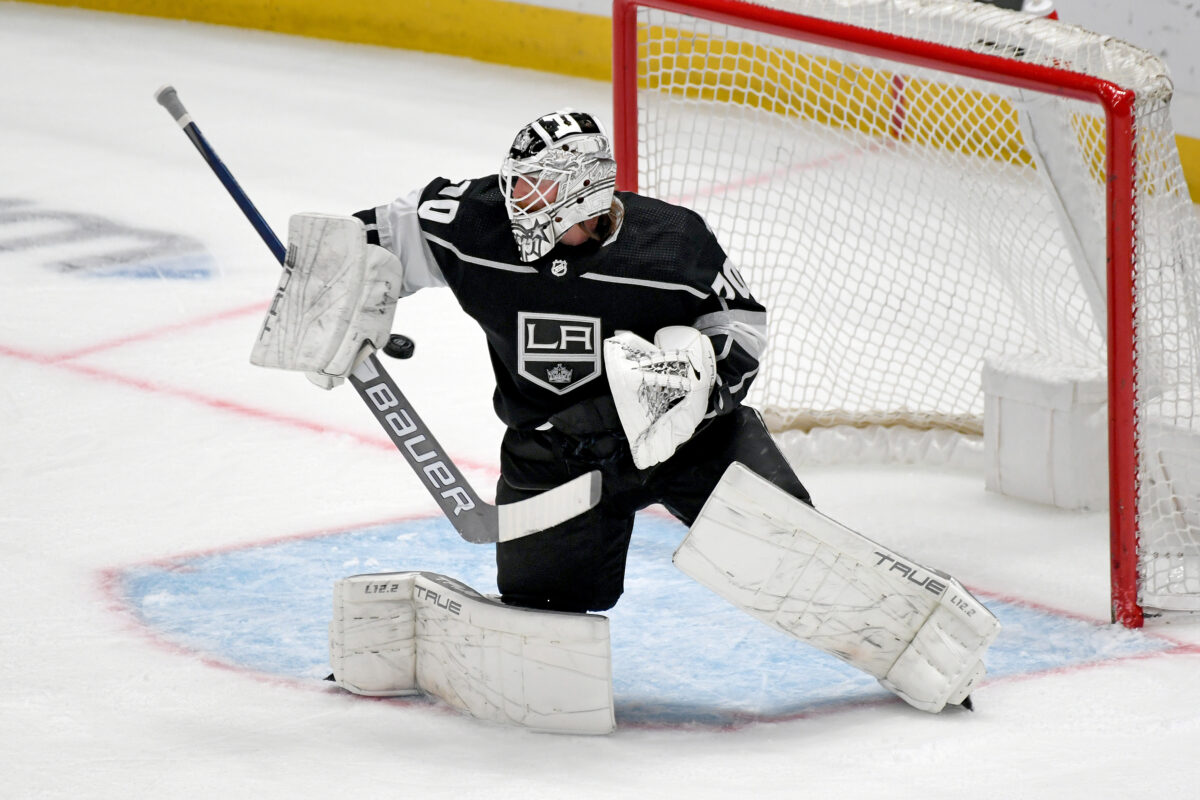 Korpisalo helped the Kings get to the playoffs, where both he and the team as a whole faltered. But it was still enough to convince the Senators that he was their answer in net. Now, he joins a hungry team desperate to be playoff-competitive this season. The pressure will be high, but if last season's short sample is any proof, Korpisalo should be up to the task.
13) Ilya Samsonov: Toronto Maple Leafs
Previous Rank: Unranked
The Maple Leafs gambled on a pair of rehabilitation projects going into last season. The Matt Murray experiment went up in flames, but taking a flier on Ilya Samsonov has worked out very nicely. After battling for the net with Murray most of the season, he finished with a .919 SV% and a 2.33 GAA, with 17.4 GSAA, all very strong numbers. In the playoffs, he was a little shakier, but it wasn't enough to deter incoming general manager Brad Treliving from re-signing him on a one-year deal worth $3.55 million.
12) Adin Hill: Vegas Golden Knights
Previous Rank: Unranked
It was extremely difficult to place Adin Hill in these rankings. Based on last regular season, he had the numbers of a fine backup or tandem goaltender. That's what he has been most of his career. But then, he won the Stanley Cup. And he did it with a playoffs-leading .932 SV% and two shutouts, along with 13.7 GSAA.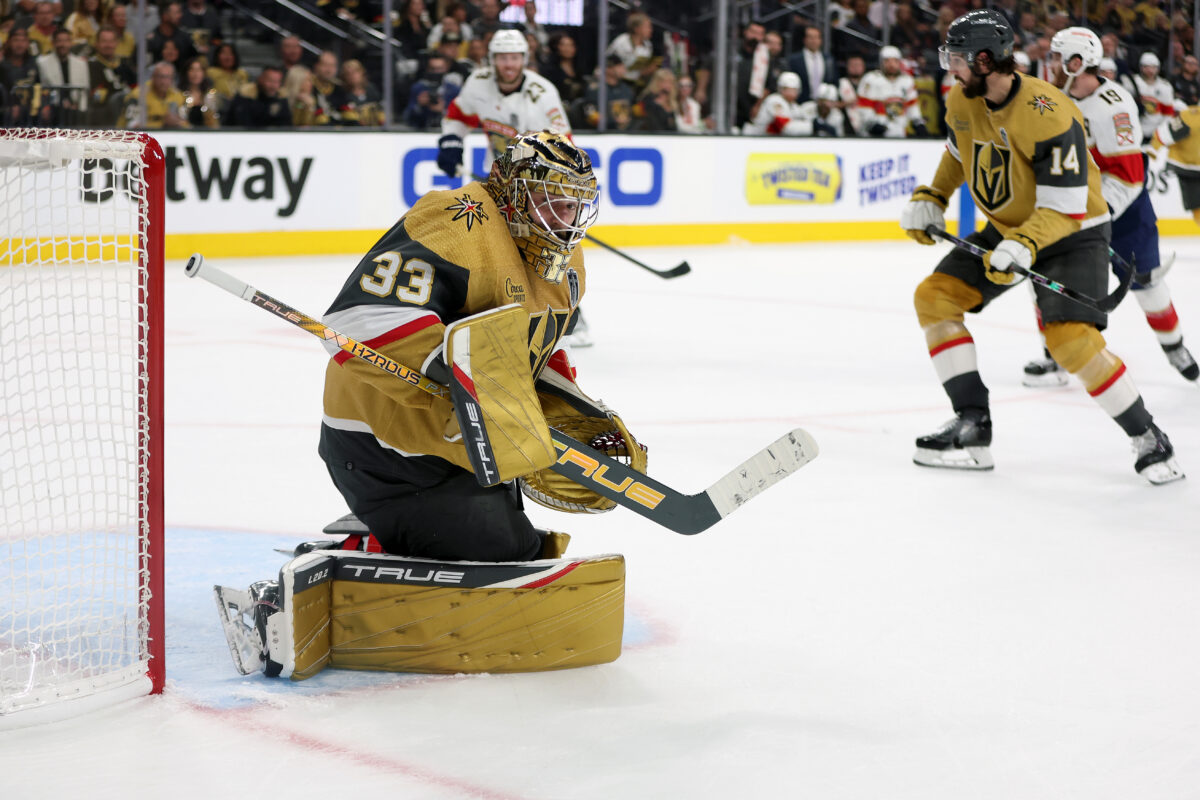 Those numbers and that result seriously change how you have to evaluate a goaltender. And it clearly had an impact on the Vegas Golden Knights, who gave him a two-year, $9.8 million contract extension to remain their starting netminder. Now, the rubber will really meet the road. Will Hill go the way of Binnington, flashing as bright as a goaltender can flash, but then flaming out? Or will the 27-year-old have a durable role as one of the league's leading goaltenders? That remains to be seen, but for now, it's difficult to rank him any lower than this.
11) Vítek Vaněček: New Jersey Devils
Previous Rank: 13
The New Jersey Devils have had plenty of goaltending woes recently, as Mackenzie Blackwood never matured into the long-term solution they were hoping for. Last summer, they signed Vitek Vanecek to a three-year, $10.2 million contract to be their new starter after the Czechia native played his first two seasons with the Washington Capitals. On paper, it was a bit of a baffling move. Vanecek was fine with the Capitals, but nothing special playing largely as a backup and platoon option. In his final season there, he had 0.9 GSAA with a .908 SV% and 2.67 GAA. Those are the numbers of a decent option, but certainly not a proven starter.
But Vaněček performed admirably in his first season with the Devils. His 48 starts, .911 SV%, and 2.45 GAA helped them secure a playoff spot, and he maintained a strong .667 QS% and 8.6 GSAA. Though Akira Schmid rose as a short-lived sensation in the playoffs, it's tough to believe the Devils won't return to Vaněček as the presumed top starter entering the season.
10) Filip Gustavsson: Minnesota Wild
Previous Rank: Unranked
It would be difficult to place a goaltender with 60 career starts this high on a list like this if Filip Gustavsson hadn't forced our hands by putting up absolutely ridiculous numbers last season. In 37 starts, he went 22-9-7, managing a .931 SV%, a 2.10 GAA, a .730 QS%, and a ridiculous 31.3 GSAA. Because he's sharing a crease with the legendary Marc-Andre Fleury, he created a goaltending controversy for the Wild and head coach Dean Evason, ultimately surrendering starts to Fleury, even in the playoffs. The Wild should not make that mistake going forward. For now, it seems clear that Gustavsson is the future, and if he can continue to play anywhere near this well, he'll be one of the best goaltenders in the league.
9) Darcy Kuemper: Washington Capitals
Previous Rank: 8
Darcy Kuemper won the Stanley Cup in 2022 and cashed in on his success with a big contract with the Washington Capitals. But he didn't rest on his laurels. The 33-year-old Saskatoon native started 56 games with Washington, and had a .908 SV%, a 2.87 GAA, five shutouts, and 6.3 GSAA.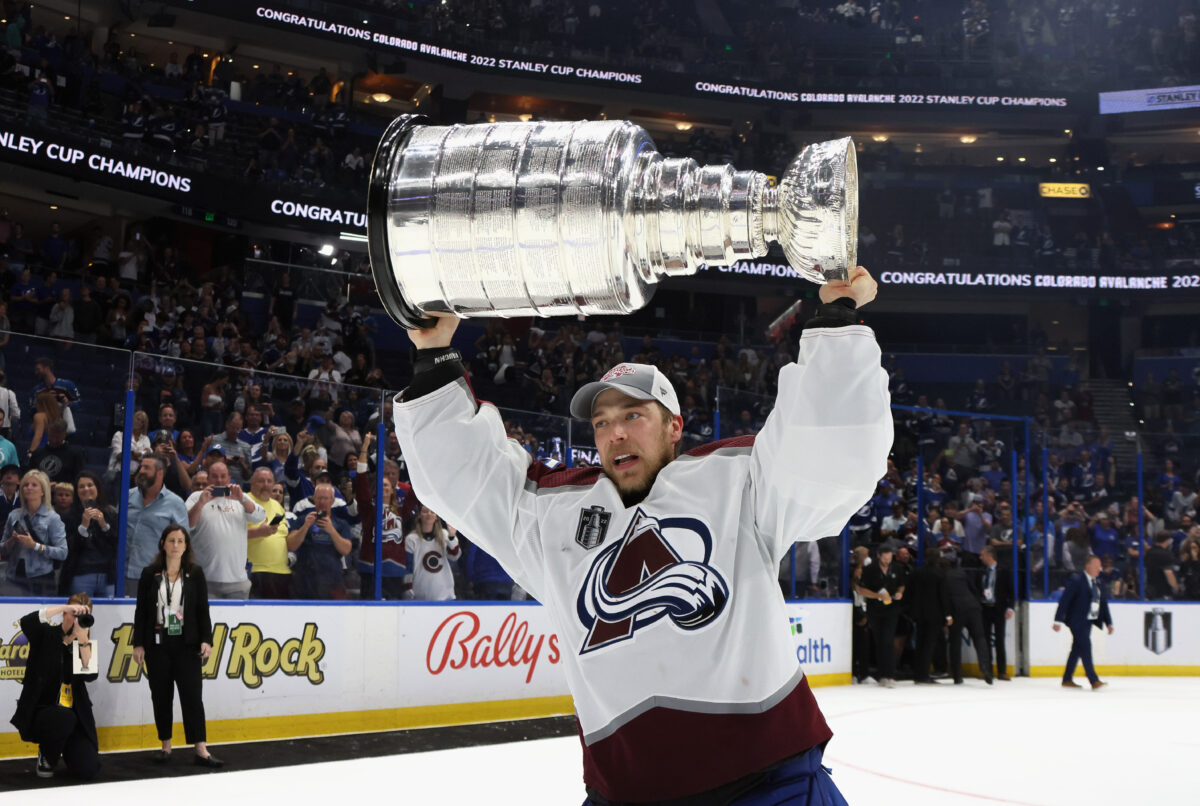 Those numbers alone might put him a little farther down this list (though not a lot), but Kuemper has been the picture of consistency over the past several seasons. And for NHL goaltenders, being consistent might be even more valuable than having an "elite" top gear that you cannot access with any predictability. Many teams would be happy to replace their goaltender with Kuemper, including most of the franchises further down this list. So Kuemper remains just inside the top 10 for now.
8) Alexandar Georgiev: Colorado Avalanche
Previous Rank: 10
When Kuemper left Colorado, the Avalanche quickly moved to add Alexandar Georgiev from the New York Rangers as his replacement, signing the new arrival to a three-year contract. He was a sensation in his first year in Denver, with a league-leading 40 wins. He also added a .918 SV%, 2.53 GAA, along with 26.3 GSAA. He was also strong in the postseason, though the Avalanche were eliminated earlier than they would have liked. The Bulgarian goaltender is 27, and has two years (at least) remaining with Colorado. There is every reason to believe he can help them stay in the Stanley Cup hunt for the rest of his contract.
7) Igor Shesterkin: New York Rangers
Previous Rank: 6
From this point on down the list, it is no exaggeration to say that every goalie remaining has a legitimate claim to the #1 spot. But they have to come in some order. And while it might be controversial to have Igor Shesterkin ranked seventh, it is an honest reflection of his performance last season. The 27-year-old was very good, but he took a big step back from his "best goaltender in the world," Vezina Trophy-winning numbers of the season before.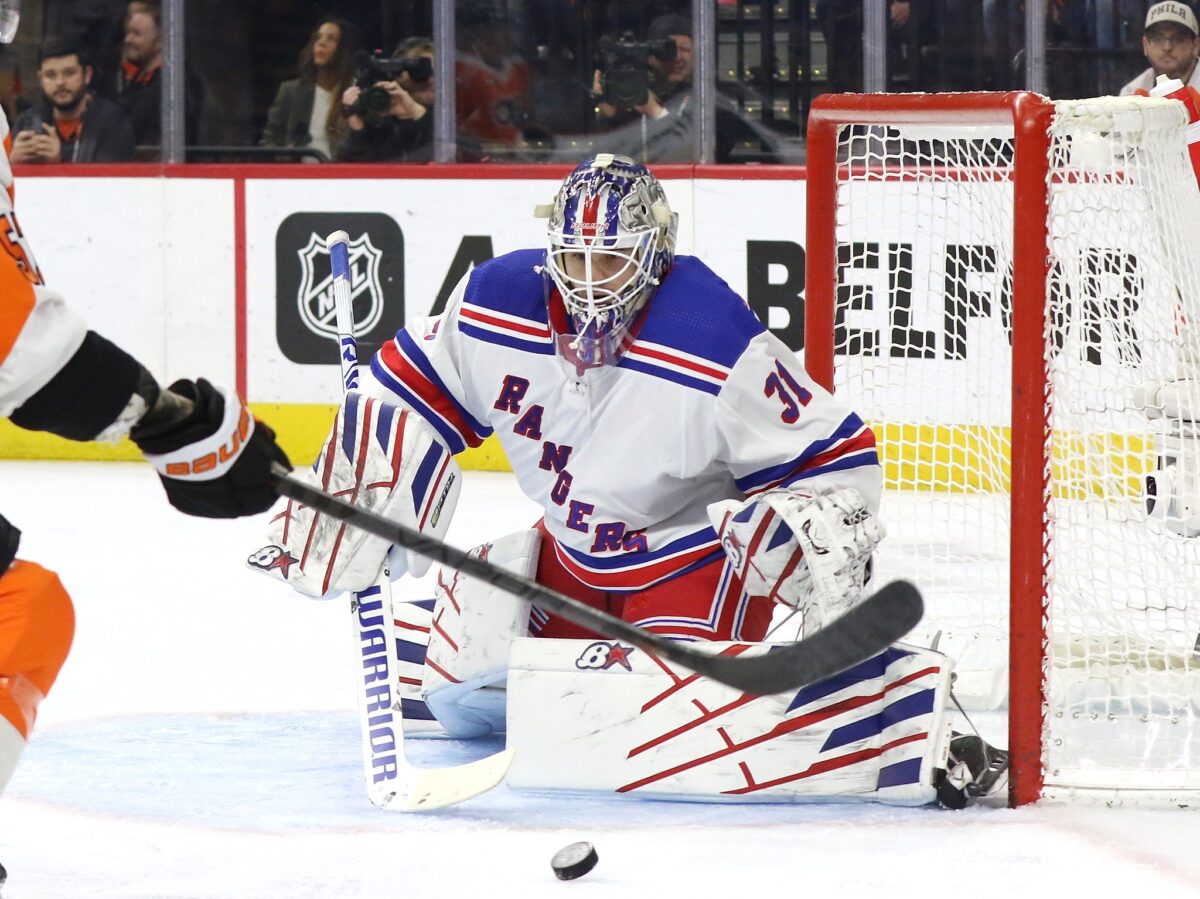 There's no long-term concern for Shesterkin. He could very well perform as the best in the world again this season. But his .916 SV%, 2.48 GAA, and 20.6 GSAA, while stellar, put him below most of the others in this top seven. And when you're trying to rank the elite top tier of netminders, you have to use the most recent data available.
6) Jake Oettinger: Dallas Stars
Previous Rank: 3
Jake Oettinger is a sensation with the Dallas Stars, and still shockingly young, as he'll still be 24 when the 2023-24 season starts. You wouldn't know that from the .919 SV%, the 2.37 GAA, the five shutouts, or the 26.1 GSAA, though. On a team with a ton of young talent, Oettinger still rises above most of the Stars in terms of value and importance to the franchise. And the three-year, $12 million deal he signed before last season is probably the most team-friendly goaltending contract in hockey. There is a lot to love about Oettinger, and, like everyone else in this group of seven, he'll be a presumed Vezina Trophy frontrunner entering the season.
5) Juuse Saros: Nashville Predators
Previous Rank: 7
The Nashville Predators are clearly in a rebuilding era, but they couldn't quite let go of Juuse Saros at the trade deadline last season. And it's easy to understand why. The 28-year-old Finn has logged the most minutes and recorded the most goalie point share (GPS) of any netminder in the league for the past two seasons. His .919 SV% and 2.69 GAA, and especially his 30.0 GSAA, were sensational, particularly behind a Predators defense that is not as strong as it once was, when the team's identity was built around defending. Saros has two seasons left on his contract, and it won't make sense for the Predators to keep him when the rest of the team is nowhere near ready to compete for a Stanley Cup. But if Saros does move to a top contender, he'll make them incredibly strong favorites to go deep in the playoffs.
4) Andrei Vasilevskiy: Tampa Bay Lightning
Previous Rank: 2
Has overwork finally brought Andre Vasilevskiy back down to earth from being the undisputed best goaltender in the NHL? Maybe. But he certainly hasn't fallen very far. His .915 SV%, 2.65 GAA, and 20.5 GSAA are still elite numbers. And when any average fan or pundit thinks about the best goalies in the league, his name is probably on the tip of their tongues. He's finished no lower than sixth in Vezina Trophy voting since the 2017-18 season, and his performance in the postseason has put him in truly elite company in NHL history.
Andrei Vasilevskiy and the @TBLightning have been to the #StanleyCup Final in each of the past three postseasons. Their journey toward a fourth straight begins tonight in what is expected to be the 100th career playoff start for the "Big Cat".#NHLStats: https://t.co/2jkcFEIwt6 pic.twitter.com/y12yyuD76T

— NHL Public Relations (@PR_NHL) April 18, 2023
It's difficult to know now whether he is actually slowing down or whether a longer offseason, thanks to his Tampa Bay Lightning finally having a shorter postseason berth, will make him dominant once again. But without question, Vasilevskiy could retire today and be firmly in the conversation for greatest goaltender of all time. His heights are that dominant. And he will forever be one of the best to ever play the position.
3) Ilya Sorokin: New York Islanders
Previous Rank: 6
Though it wasn't designed this way, it's appropriate that the three top spots on this list go to the three Vezina Trophy finalists from last season. Ilya Sorokin finished in second place for that illustrious award, though some argued the New York Islanders netminder should have won over Linus Ullmark. We'll leave that debate for the record books. But Sorokin certainly built a powerful case, with a 31-22-7 record, a .924 SV%, 2.34 GAA, a league-leading six shutouts, and 36 GSAA. He may not have won the Vezina with those numbers, but he won an eight-year, $66 million contract that will make him the fourth-highest-paid goalie in the league when it kicks in during the 2024-25 season. Sorokin is the best player on the Islanders right now, and they have him locked in for the next decade. Few goalies are in that class anymore, which is why he belongs in this elite tier.
2) Linus Ullmark: Boston Bruins
Previous Rank: 5
Ullmark edged out Sorokin and won the Vezina Trophy last season. And he did so with absolutely jaw-dropping numbers. In fact, he led the league in all these categories: wins (40), SV% (.938), GAA (1.89), and GSAA (48.5). Those numbers not only earned Ullmark the top prize for goaltenders in the NHL, but they also helped propel the Boston Bruins to a record-breaking Presidents' Trophy season.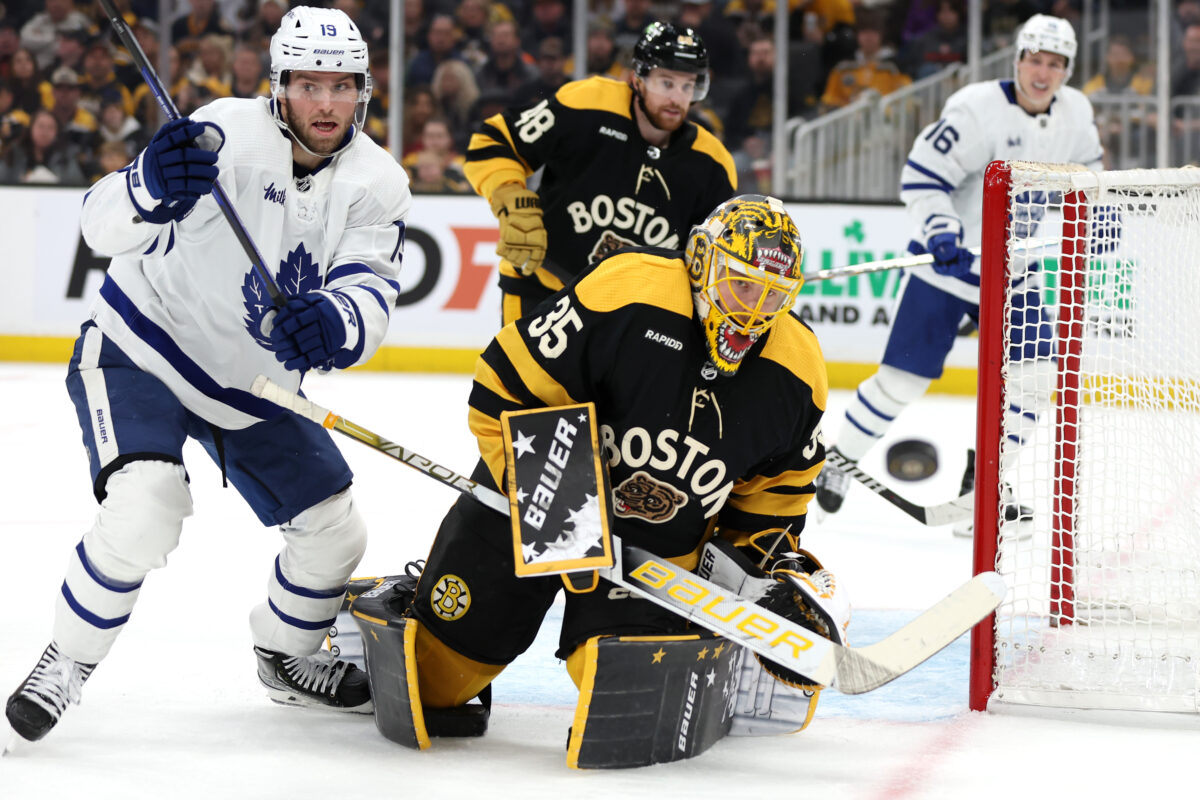 There are two main reasons Ullmark isn't at the top of this list. Longevity is the biggest factor. He's been a good goalie for many years, but he never existed anywhere near this kind of game-breaking potential before last season. If he continues to play anywhere near that well, he certainly will climb one more spot. But also of concern was his playoff performance. Six games is a small sample size, but things fell apart in the postseason for the entire Bruins roster, and Ullmark is no exception. Still, he earned his trophy and a second-spot finish. There's only one goaltender who is clearly better than Ullmark in recent seasons.
1) Connor Hellebuyck: Winnipeg Jets
Previous Rank: 7
And that goaltender is Connor Hellebuyck. It's time that the Winnipeg Jets stalwart and trade rumor fixture is given his flowers. He's never played behind a team as good as Vasilevskiy or Ullmark. He didn't come with the hype or pedigree that Shesterkin, Sorokin, or Oettinger have. But he has been as consistent as any of them, and his peaks have been higher than most.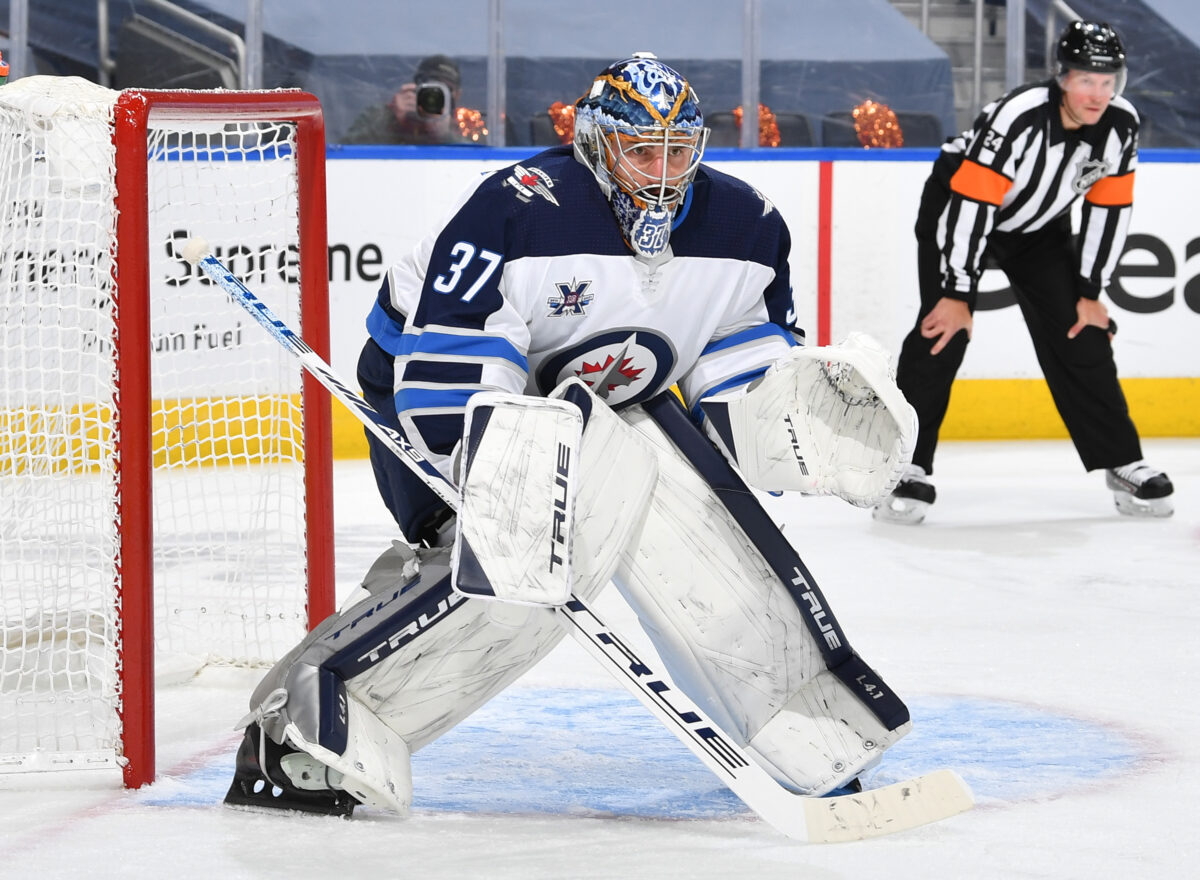 Hellebuyck won a Vezina Trophy in the 2019-20 season, but his numbers were arguably better this past season, when he finished third. he led the league in starts (as he has done four of the last six seasons), with 64. He had a .920 SV% and 2.49 GAA, along with a .688 QS%. And he managed 31.1 GSAA. Hellebuyck is a fixture in the top tier of NHL goalies, and the Commerce, Michigan native is in the argument for greatest American goaltender of all time. Though all seven of these top goaltenders have an argument, Hellebuyck edges out the top spot this time.
What Do You Think?
There are certain to be changes to this list before we re-rank midseason. Some goalies will lose their job, and others will have unexpected breakouts, like Ullmark did last season. Who do you think will move up? Who do you think will plummet? And who do you think deserves to be higher right now? Let us know in the comments! Statistics can only measure so much. The impact of the true greats extends well beyond that. So who do you think is the best of the best? We can't wait to hear from you.