Born:
Aug. 11, 1999
Draft:
199th Overall
Montreal Canadiens 2017
Hometown:
Farmington Hills, MI
Position:
Goalie
Known For:
U18 WJC Gold Medal
Shoots/Catches:
Left
National Team:
United States
Current Status:
Laval Rocket (AHL)
Cayden Primeau (born August 11, 1999) is an American professional ice hockey goaltender. He plays for the Laval Rocket in the American Hockey League (AHL) as a prospect to the Montreal Canadiens of the National Hockey League (NHL). He helped Northeastern win their third Hockey East Tournament in 2019 and received the Mike Richter Award as the National Goaltender of the Year the same season.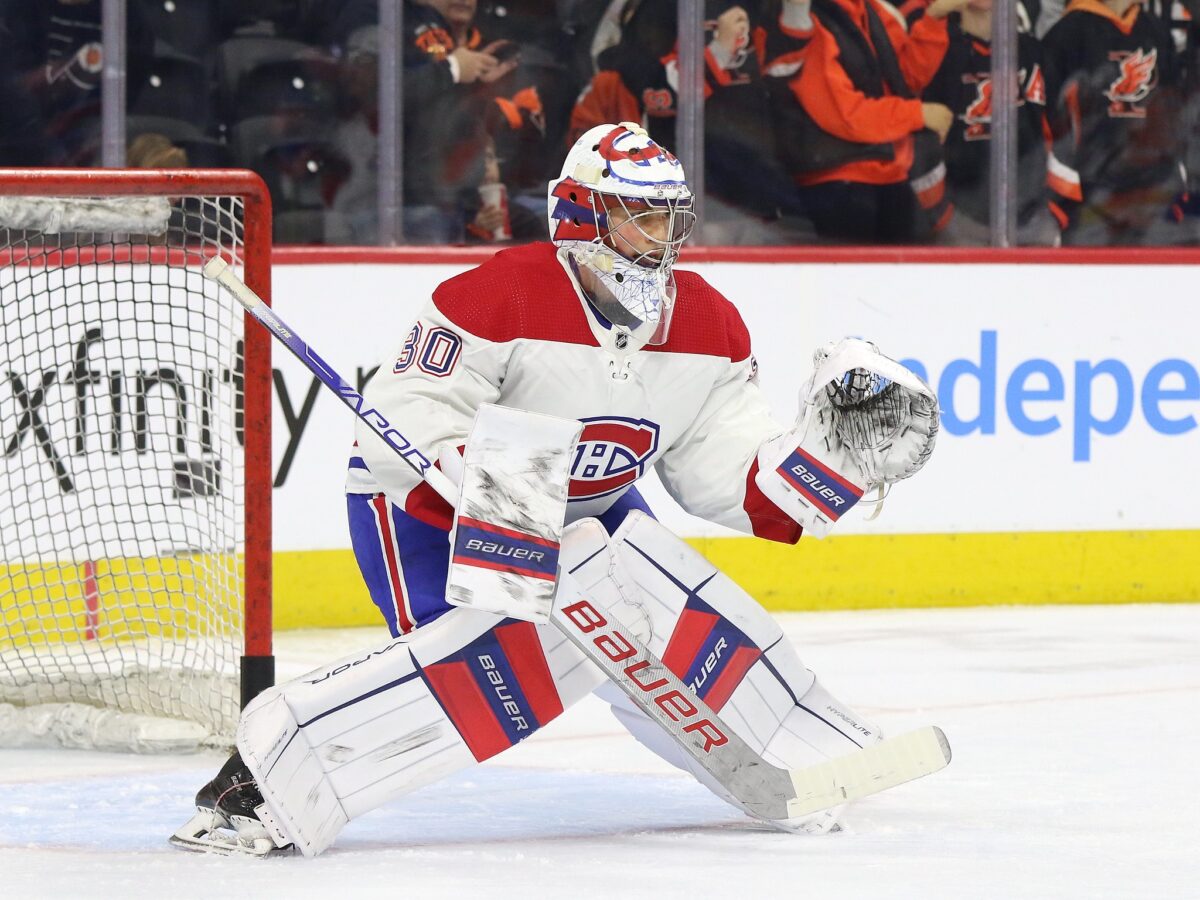 Cayden Primeau Statistics
Deeper Dive
Achievements
EHL First Team All-Star (2016)
EHL Goaltender of the Year (2016)
U18 WJC Gold Medal (2017)
WJAC-19 All-Star Team (2017)
NCAA (Hockey East) All-Rookie Team (2018)
NCAA (Hockey East) First All-Star Team (2018, 2019)
NCAA (Hockey East) Goaltender of the Year (2018, 2019)
NCAA (New England) D1 All-Stars (2018)
NCAA (New England) Rookie of the Year (2018)
NCAA (East) First All-American Team (2019)
NCAA (Hockey East) All-Tournament Team (2019)
NCAA (Hockey East) Champion (2019)
NCAA (Hockey East) First All-Star Team (2019)
NCAA (Hockey East) Three Stars Award (2019)
NCAA (Hockey East) Tournament MVP (2019)
NCAA Top Collegiate Goalie – Mike Richter Award (2019)
U20 WJC Silver Medal (2019)
AHL All-Rookie Team (2020)
AHL (Canadian Division) All-Star Team (2021)
Sources