Montreal Canadiens goalie Jake Allen told the media as he was leaving for the summer that he expects to be back for training camp. Who wants to tell him? How he could end up being the odd man out, between him, Samuel Montembeault and Cayden Primeau?
It's nothing Allen did or didn't do really. It's not even necessarily anything Primeau did to really earn a promotion, although helping to lead the Laval Rocket to the playoffs in the American Hockey League for the second straight season, won't have hurt his chances. Ultimately, it's more to do with three primary factors:
Primeau becomes eligible for waivers, starting in 2023-24.
Montembeault has for all intents and purposes earned the lion's share of starts over Allen moving forward, effectively stealing the No. 1 job from him, at least all but officially.
Teams rarely devote three of their 23 roster spots to goalies, meaning tough decisions are likely coming.
Technically, the Canadiens don't really have to make their decision until training camp, when they cut Primeau, sending him down through waivers in the process, or don't. Make no mistake, though: If Primeau, whose development was stalled by a concussion earlier this season, even comes close to replicating his performance in the 2022 Calder Cup Playoffs this spring, there should be no guarantees general manager Kent Hughes waits that long to make it. What is a tough decision to make right now could turn into one of the easiest of his admittedly short managerial career up to now.
Allen vs. Primeau
Do you go with the 33-year-old goalie, coming off the worst statistical campaigns of his career, when his stats have dipped for the third straight season (admittedly playing for a weak defensive team)? Alternatively, do you go with the resurgent 24-year-old who was once, not too long ago, seen as the closest thing the Canadiens had to Carey Price's heir apparent?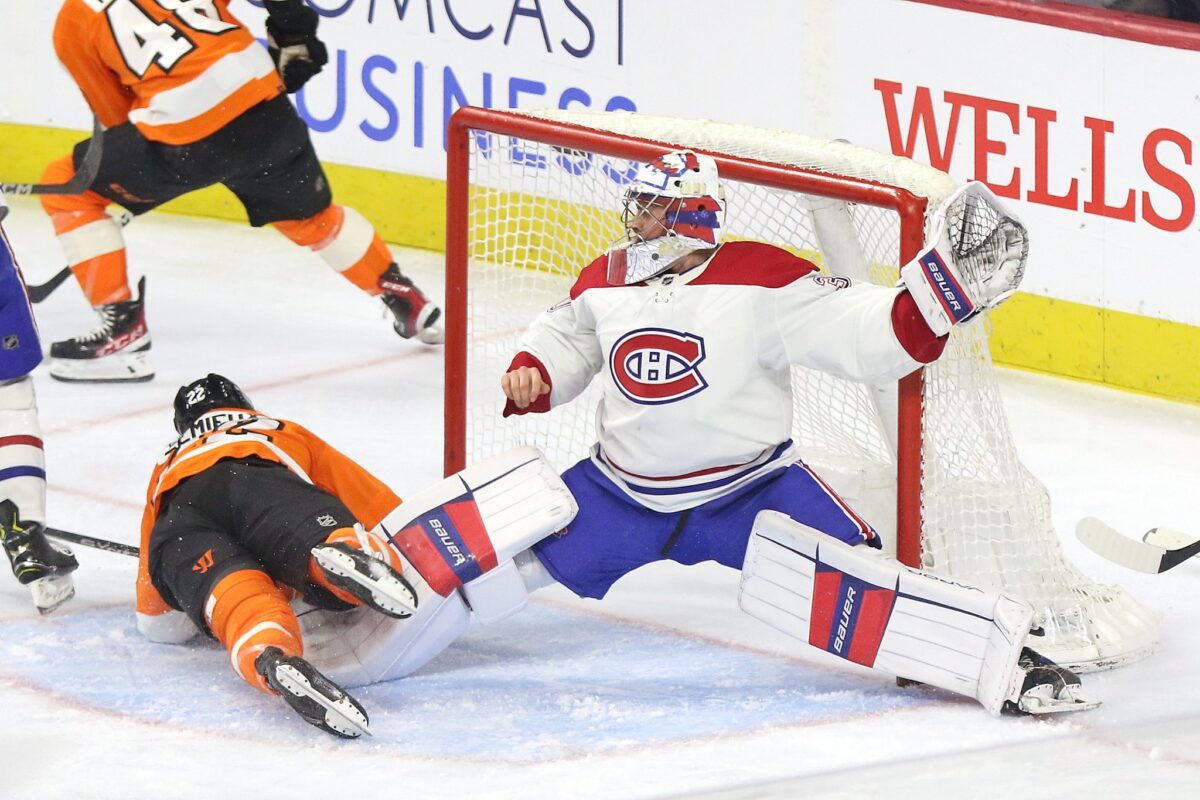 To be fair, no one realistically saw Primeau filling Price's skates, just eventually filling the role of No. 1 goalie once he retired. Of course, Price "retired" earlier than expected, forcing Allen to take the reins for all intents and purposes, especially with Primeau far from having played enough in the AHL. The waiver-wire acquisition of Montembeault, who had been little more than a third-string goalie, ended up giving them more time to let Primeau develop, especially in what turned out to be a last-place 2021-22 season.
---
Latest News & Highlights
---
With Allen injured over long stretches that season, Montembeault took the proverbial ball and ran with it, exceeding expectations in terms of his ability to consistently show up from an effort-level standpoint, even if the results weren't there. Unfortunately, this is a results-based business, so, when Hughes opted to go with a tandem of Allen and Montembeault this past 2022-23 season, in spite of gaining cap space to replace Price when he went on long-term injured reserve, expectations were sufficiently lowered. The Canadiens, at least those in the Canadiens' front office, were logically not looking to make the playoffs.
Montembeault Finds His Groove in Canadiens' Net
Ironically, the team's goaltending was more often than not the Canadiens' saving grace, often stealing points in the standings, with Montembeault ranking among the league leaders in terms of goals saved above expected. It may be objectively hard to see Montembeault taking another huge step in his progression for a third consecutive season in 2023-24, but it's not something the Canadiens can afford to rule out either. He's staying where he is.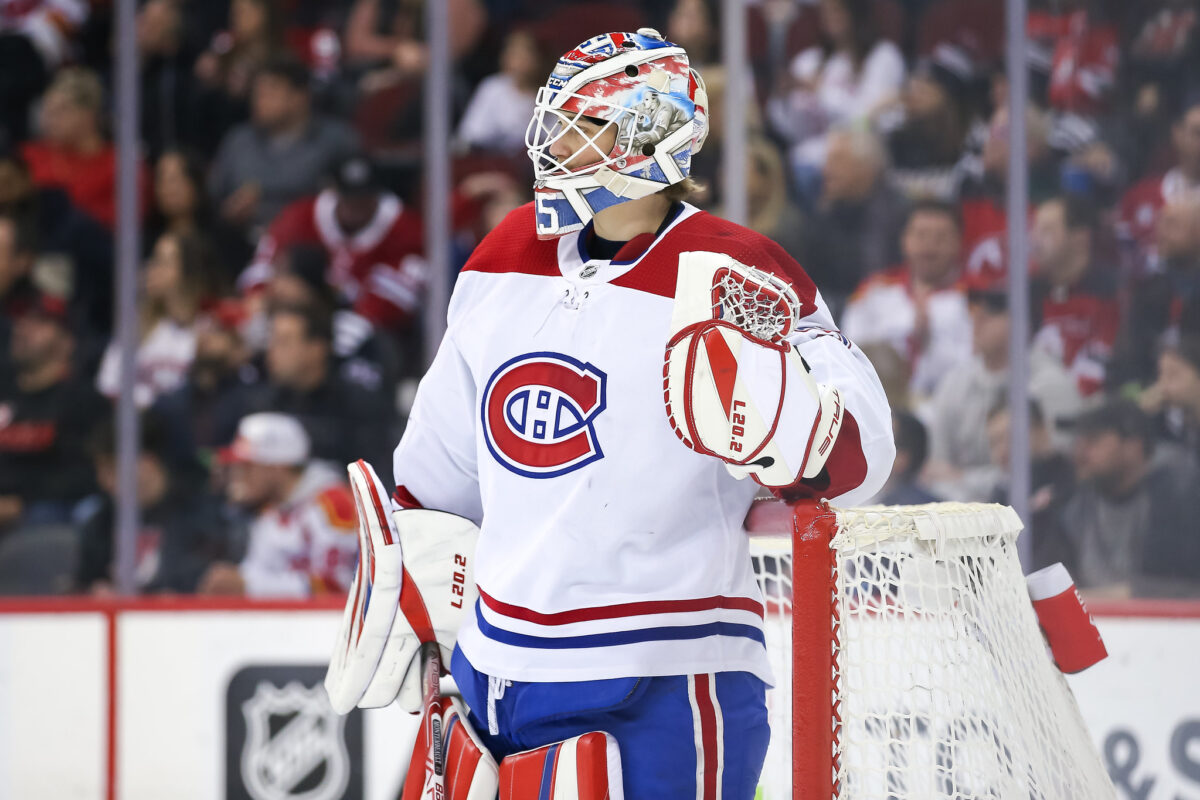 By a similar token, simply assuming Primeau won't develop into a starter at this stage of his career (and exposing him to waivers) presents a very real risk, especially if he puts together another stellar playoff performance. Remember, at age 26, Montembeault just showed he could be a late-bloomer. Who's to say the same isn't true of Primeau?
Related: Canadiens Need To Be Patient in Primeau's Development
The closest thing to a certainty is that Allen is on the decline. He's also the unlikeliest of the three to develop into a legitimate starter at this stage of his career as a result. That's saying a lot. As has been established by his career up to now, he only really excels in a backup (or 1B) role. He obviously also has value in a leadership one, having won a Stanley Cup, and he may very well be needed to a degree, with two relatively young, potentially up-and-coming goalies in the mix.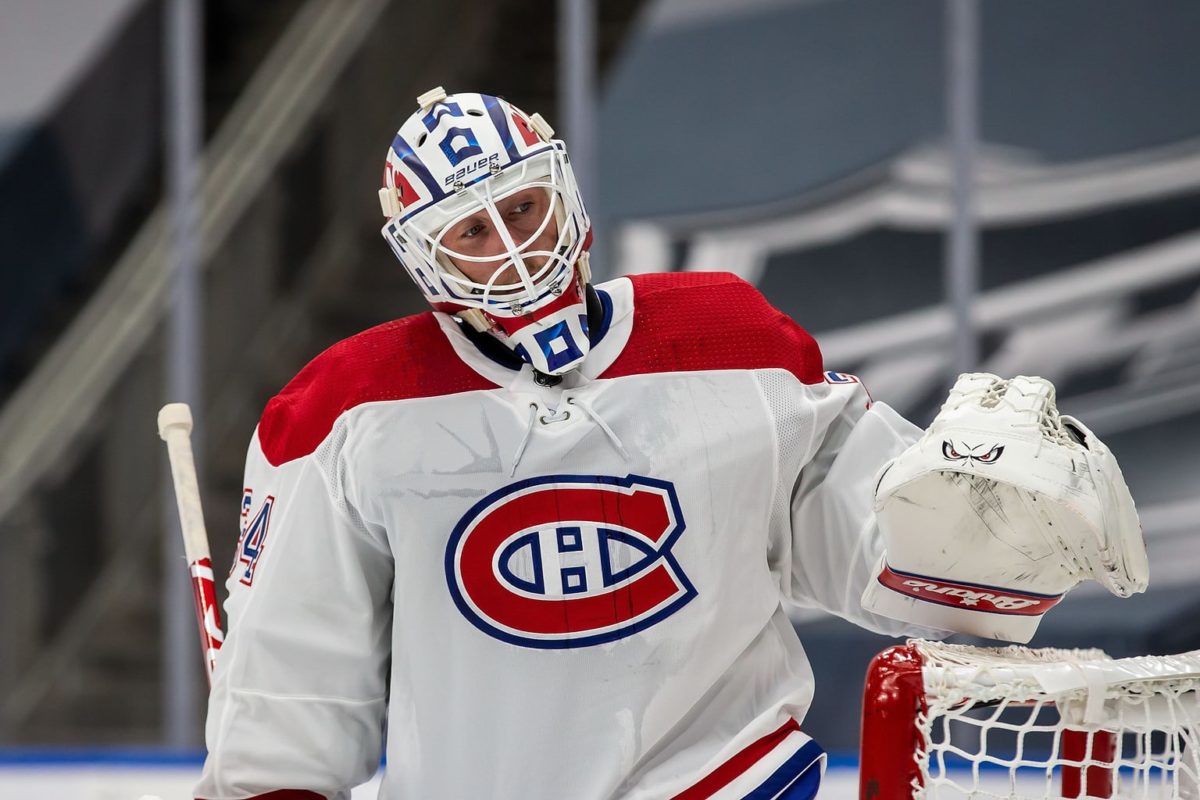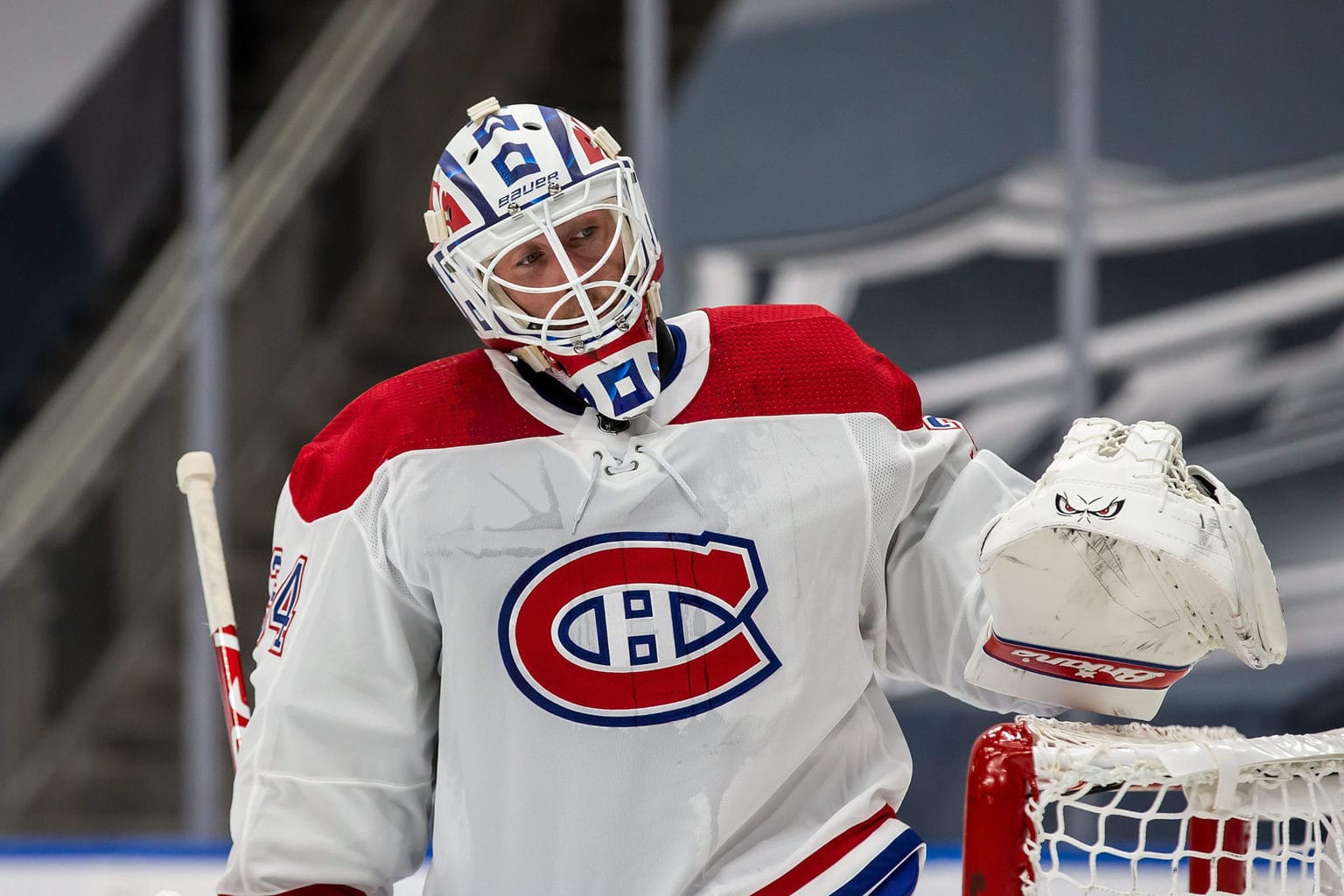 The Canadiens are going to have to weigh all that in the coming months and decide whether or not it's worth the risk of potentially losing Primeau, when they've seen before their very eyes this very season what can happen when they entrust a would-be career minor-leaguer with the net. Those same eyes will most definitely be on Primeau in the coming weeks, hopefully months.
Primeau has the pressure to deal with, especially seeing as his career with the Canadiens could hang in the balance. However, Hughes will obviously be under pressure to make the right move himself. Goaltending is arguably their biggest question mark, with Price now gone. No one knows if Primeau (or Montembeault) is the long-term answer there, but they're both big assets at this stage. Losing the former for nothing would be a misstep. Looking at it that way, waiting longer than they have to, to potentially move on from Allen, could be one too.