It's not often you get pulled after giving up three goals on six shots and still end up having the best night compared to the goalie that relieved you. However, that's exactly the situation Montreal Canadiens netminder Samuel Montembeault found himself in, after he re-relieved teammate Jake Allen March 16 against the Florida Panthers, as the Habs lost 9-5. As much as humanly possible under those circumstances, Montembeault came out, looking like a winner, at least with regard to the No. 1 spot on the roster.
The Canadiens infamously gave up seven goals in the first period, with Allen giving up four of them in relief. He'd end up giving up two more before head coach Martin St. Louis mercifully pulled him in the second. By the end of the night, Montembeault had earned a semi-respectable .875 save percentage (SV%), at least relatively speaking. Compared to the .500 he initially had when everyone thought his night was first done, it's obviously a step up, especially seeing as he didn't allow a goal the rest of the way, saving 21 of 24 total shots.
Montembeault Redeems Himself at Allen's Expense
To be clear, everyone on the Canadiens had a bad night. When you give up nine goals, you're not exactly celebrating. The team scoring the nine goals probably isn't all that much either, just to put it in perspective. However, Montembeault had a better night than most, because he was able to play out his very own redemption arc.
---
Latest News & Highlights
---
Similar stories usually take days to fully get fleshed out, if not weeks or months. Montembeault's took a matter of hours, even if felt like much longer for everyone watching. It probably felt even longer for Allen, who obviously had anticipated having the night off, but all signs pointed to that becoming the norm heading into the game, anyway.
In spite of co-winning the March Molson Cup (Mike Matheson) as the team's most valuable player, Allen has been outplayed over large stretches by Montembeault. Allen also got pulled in favor of Montembeault in his last start against the Colorado Avalanche on March 13, after he allowed six goals on 15 shots. Montembeault played decently in relief, allowing "just" two goals on 17 shots, with the two markers coming on the power play.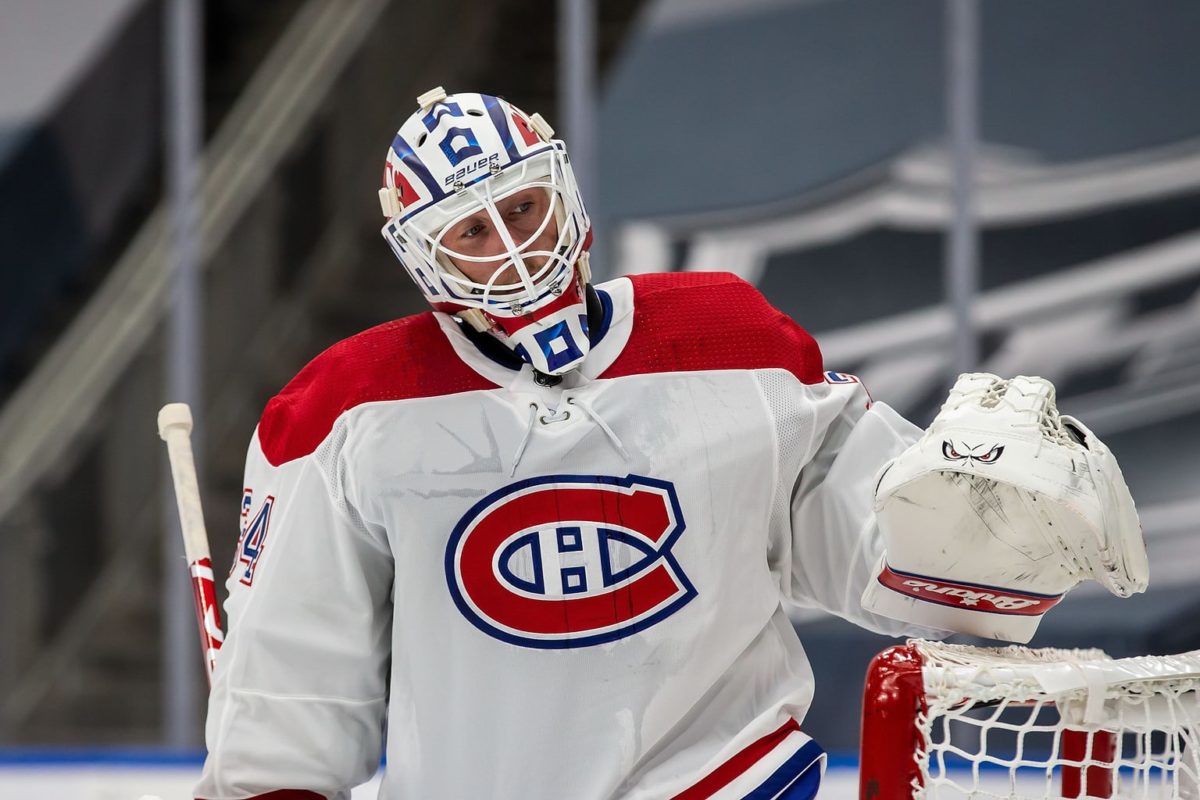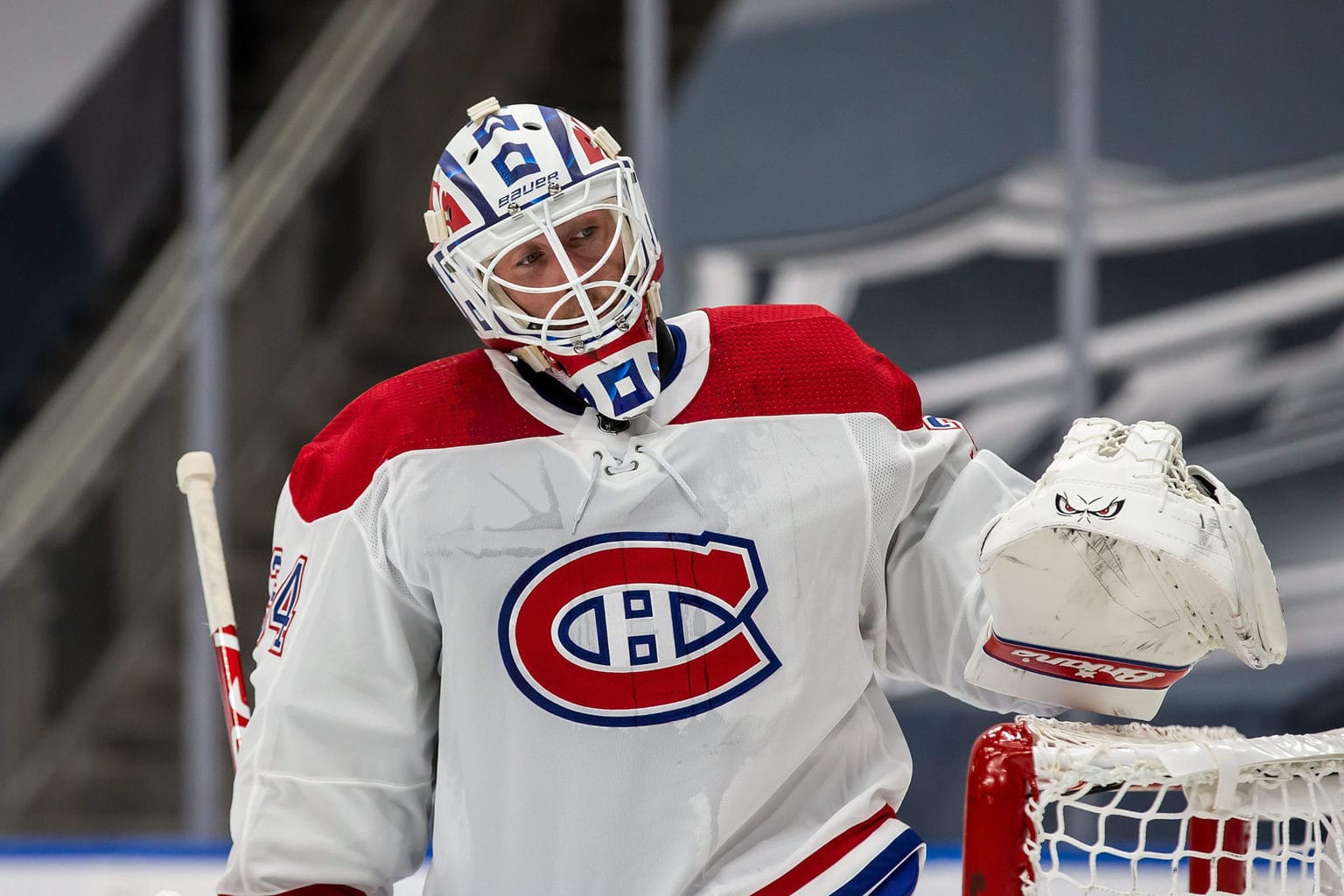 Montembeault's performance was good enough to earn him the start against the Pittsburgh Penguins the next night, despite playing most of the game against the Avs. Once again, he was far from superhuman against the Pens, allowing four goals on the night, but he did make 39 saves overall, further establishing himself as the standout goalie between the two on the season, as the Canadiens snapped a seven-game losing streak in a 6-4 comeback victory after they fell behind 2-0.
Of course, seeing as Montembeault has just a .904 SV% (3.34 goals-against average; GAA) on the season, he's got a long way to go before he ever receives All-Star consideration. However, Allen has one of just .892 (3.56 GAA). Their individual stats lines are each mediocre at best, but Montembeault has been impressive simply in having earned a .500 record at 13-13-3, playing behind a team that's ranked 27th in the league at 27-36-6.
Montembeault's Been "Less Bad" Lately
To be fair, it's somewhat of a misconception to say the Canadiens have been more competitive with Montembeault in net. Excluding the Panthers loss and the team's seven-game losing streak starting in late December, when everyone on the team was misfiring and they got outscored 36-12, Montembeault's been responsible for five games in which the Habs have lost by three (non-empty-net) goals or more. Allen is responsible for seven, which is largely in line with the proportion of games they've each played.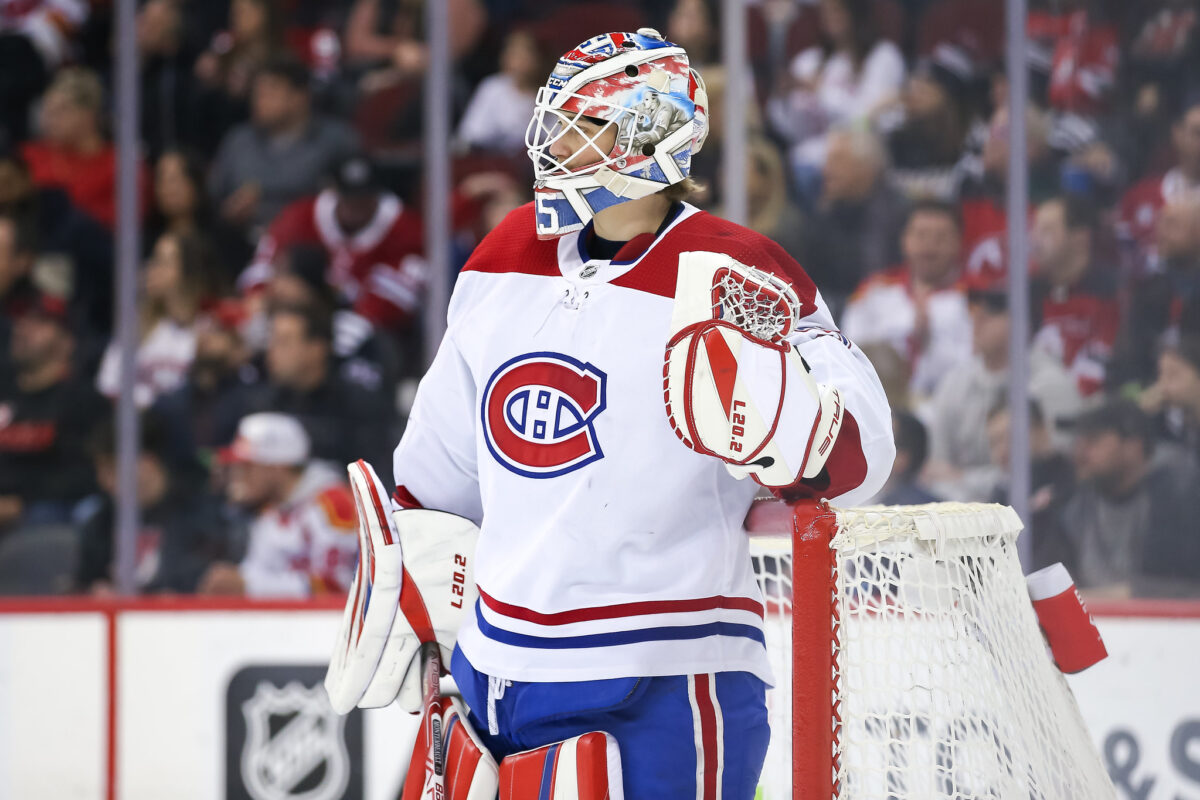 Furthermore, the margin of defeat in Montembeault's blowout losses has been an average of four goals, the same for Allen. While Montembeault has an .865 SV% in his blowout losses, compared to one of .855 for Allen, it's hard to call it "superior." Ultimately, there comes a point where you're just splitting hairs, trying to determine which Habs goalie has been less bad, and, objectively, the Canadiens are a bad team, with far-from-elite goaltending, even on the duo's best days.
For the Canadiens' purposes though, perception is everything and St. Louis seems to have reached a breaking point in his assessment of who merits more starts. The Canadiens are in the middle of arguably their most difficult 10-game stretch of the season. All the games are against playoff teams except one (the Panthers… a whole lot of good it did them).
Hughes Makes Decision to Go with Allen and Montembeault
Heading in, you'd probably have expected the Canadiens to give the lion's share of starts to their supposed No. 1 in Allen. After all, by extending him last October, the Habs effectively made a two-year commitment to him past this season, complete with a modified no-trade clause, and vice versa. However, that's not exactly how it's worked out. Allen got the four of the first five starts. Montembeault just one, but three overall, i.e., two since Allen's blowout loss to the Avalanche. That's seven out of the 10 games now in the record books, Montembeault having gotten three starts to Allen's four.
What are the chances the Canadiens go back to Montembeault against the Tampa Bay Lightning on Saturday? Pretty good, because Allen simply hasn't gotten the job done recently. Of course, the "job" itself is hard to define when standards are really low. They were heading into this season anyway. If you're general manager Kent Hughes, you don't go with tandem of Allen and Montembeault unless you're expecting a non-playoff finish. To their credit, the two played significantly above expectations to start the season to the point the Canadiens were in playoff contention well into November, before the wheels fell off to close the year.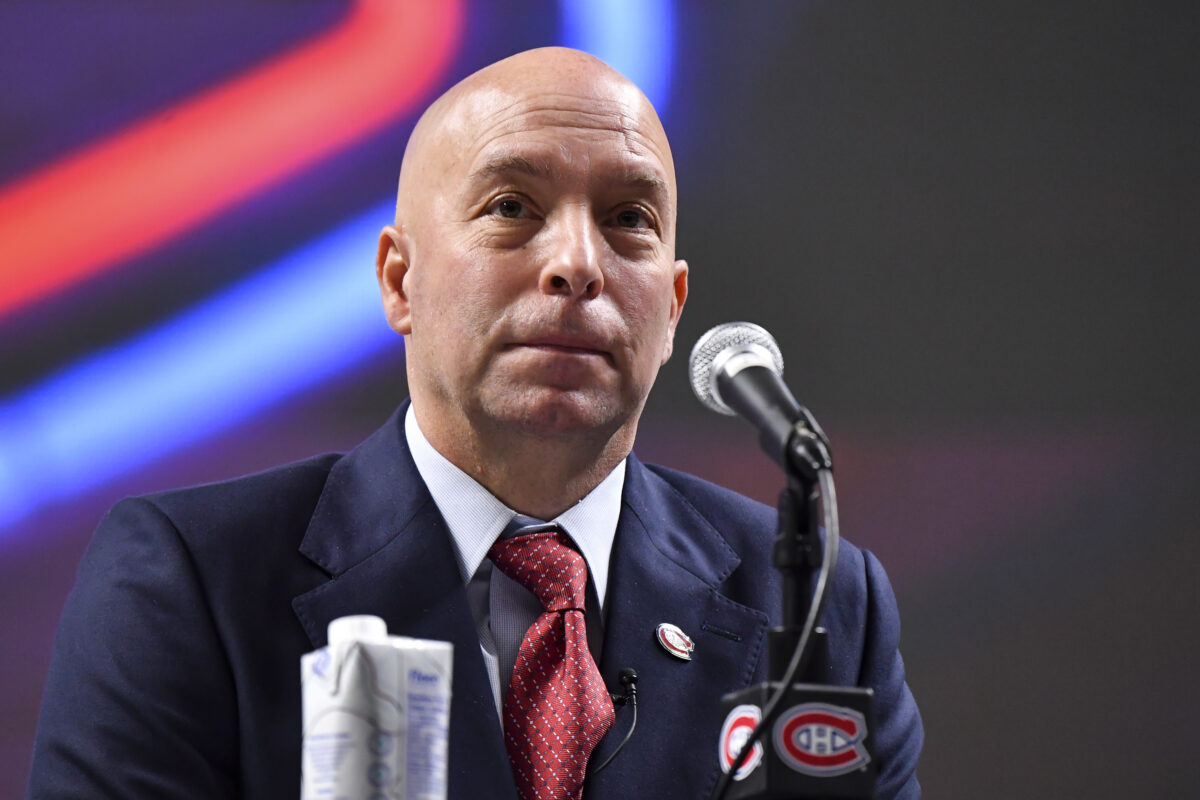 All that to say, circumstances have changed, through little fault of their own. No one can realistically expect any goalie, even if a legitimate No. 1, to play out of their minds for a whole season, and Allen and Montembeault are arguably simply regressing to the mean, as we speak. It's probably no coincidence it's happening to the degree it is right now against top-tier competition, but it is what it is.
Related: 5 Signs Canadiens Set to Regress to Mean in 2022-23
Circumstances can just as easily change in the other direction. Overall, the situation is fluid, and as quickly as Montembeault has seemingly wrested away the No. 1 job from Allen, the reverse can come true, albeit with limited runway left the rest of the season. Such is simply the nature of the situation when you don't have a clear No. 1, like the Canadiens.
In truth, they probably don't have a true No. 1 at all. Being a No. 1 on this team is akin to being a top salesperson at a company going under. Sure, the company itself may be on the verge of finding new life (following a merger or whatever to keep the analogy going), but how safe is your job, really?
So, for now, Montembeault has proven himself to be the most capable between their two goalies, but fixing the situation in net remains one of Hughes' top priorities if not the biggest altogether. When you give up 21 goals over the last three games, it's hardly all on the young, up-and-coming defense. Thankfully, Montembeault, at 26, can theoretically still develop into a starter. He undeniably needs to show more, though. It looks like he's going to get a chance.