The Pittsburgh Penguins — at least for the past few decades — have been a franchise known for their offense. When an organization is lucky enough to have multiple generational talents like Mario Lemieux, Jaromir Jagr, Sidney Crosby and Evgeni Malkin it isn't surprising to see that portion of the game demand the most attention.
However, they've been very fortunate between the pipes over the years as well.
The biggest challenge with picking a top-three from throughout Pittsburgh's history is that two individuals are head and shoulders above the rest, while the remainder of the group lacks a standout who is capable of separating himself from the pack. That makes the decision for number three difficult, and highly debatable. My choice was actually a career backup, but he was impactful enough to trump the rest.
Ken Wregget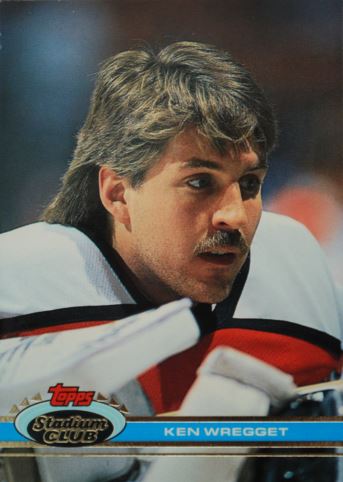 A bit of a journeyman goaltender, Wregget spent seven of his 19 NHL seasons in Pittsburgh. While he mainly served as a backup to Tom Barrasso, he still managed to play 212 games and posted a record of 104-67-21, according to HockeyReference.Com. He was certainly the most reliable number two Pittsburgh could ask for and with Barrasso's injury history, he nearly split time in multiple seasons.
Also impressive is that he either matched or topped Barrasso's save percentage in four of his seven seasons.
Prior to joining the Penguins, Wregget struggled to gain ground in the NHL while with the Toronto Maple Leafs and Philadelphia Flyers. He did stints with each team's minor league organization and never impressed enough to earn a full-time spot. Until he got to Pittsburgh, of course.
Wregget and Barrasso were a great example of goalie timeshares working. Though a backup, he was a large piece of the Penguins during his tenure in Pittsburgh. He's quite deserving of this list and to accompany his solid play, he also had what I still consider one of the best masks of all time.
Tom Barrasso
The top two tenders on this list should be no-brainers, but whether Barrasso belongs at number one is certainly up for debate.
Barrasso was drafted by the Buffalo Sabres with the fifth overall pick in 1983 and in fact, he made their top-3 list as well. He won the Calder Trophy as the best rookie and the Vezina for best goaltender in his rookie season. The Penguins — severely in need of goaltending help — traded for him on Nov. 12, 1988. He would go on to backstop the Penguins to back-to-back Stanley Cups in 1991 and 1992 and would remain Pittsburgh's starter throughout the next decade.
Barrasso was unique in that he was — and still is — the only goaltender to play in the NHL without first playing major junior or college hockey. He was also the first U.S. born goalie to reach 300 wins and ranks second behind JohnVanbiesbrouck for all-time wins among U.S. born netminders.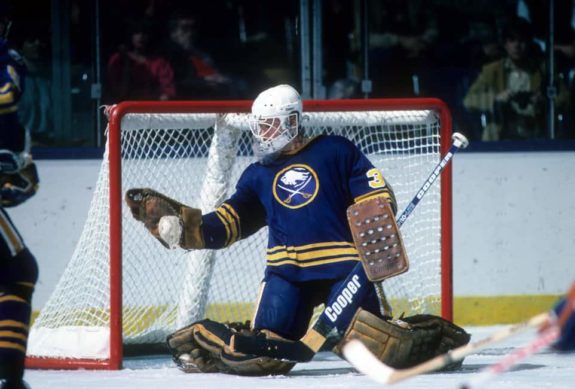 In the trapezoid-less era, when goalies were very active in playing the puck, Barrasso was one of the best. He was truly an extra defenseman for the Penguins, which is evident in the fact that his 48 points ranks first among all goaltenders.  Yet Somehow, with all of his accomplishments, he still flies under the radar in discussions of great Penguins to grace Pittsburgh.
Barrasso was a polarizing figure who actually managed to go an entire season without doing an interview during the later portion of his career. It's hard to find a teammate who has glaring reviews of his locker room presence and as you could imagine, the media never felt all that strongly about him either. Should that impact his place on the Penguins' all-time goaltender list or impact his bid for the hockey hall of fame?
Absolutely not.
Barrasso's ranking of number two in Penguins history is due only to an individual who has surpassed him in almost every statistical category tracked at their positions. Despite his reputation off the ice, he deserves respect for his performance on it. He's also deserving of a spot in the hall of fame, but that's a discussion for another time.
Marc-Andre Fleury
His 2.58 goals against average leads all Penguins' goalies with at least 100 games played. His .912 career save percentage is also tops among that group. While he may not have played much in the postseason for his second championship, he still has two Stanley Cups and without him, Pittsburgh may have missed the playoffs last year.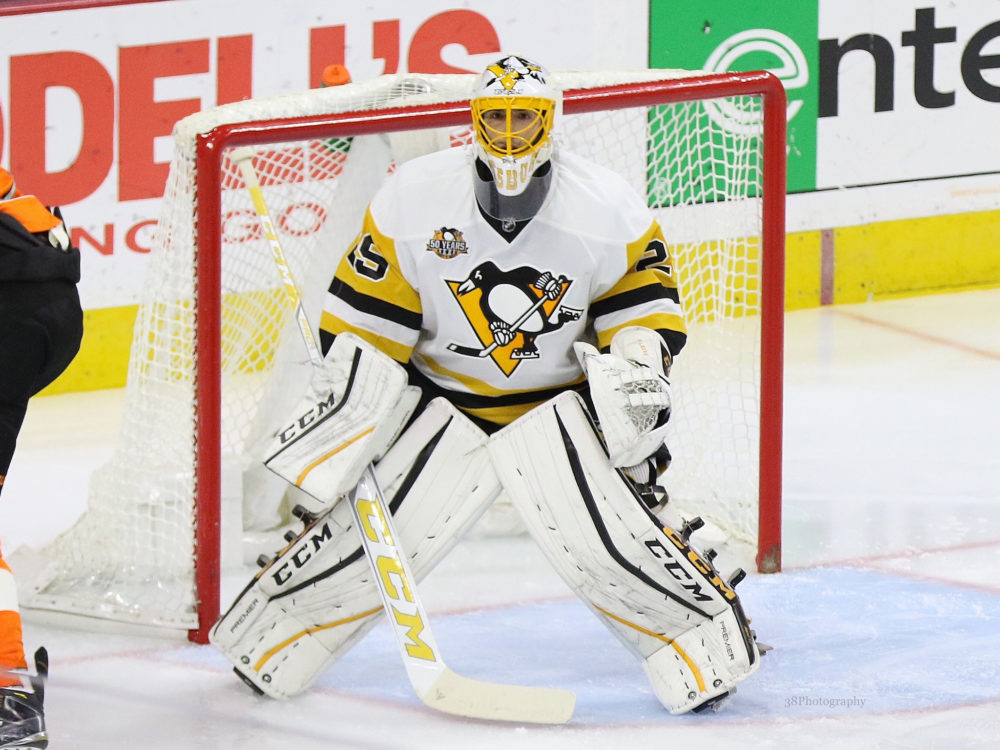 His performance as the Mike Johnston era came to a close was nothing short of phenomenal.
There's a reason Pittsburgh made Fleury the third netminder drafted first overall in NHL history. Like most goalies at this level, he needed time to develop in his early years but it was evident that he'd be their guy for the foreseeable future. He delivered far beyond what the Penguins could have imagined and so far, he's played 682 games with a record of 371-213-66.
Like Barrasso, Fleury — when he eventually retires — will do so deserving of hall of fame discussions. His career will likely take him elsewhere at some point in the near future but his legacy in Pittsburgh is already iron clad.
* originally published on March 2018
---
---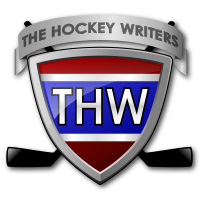 The archives of THW contain over 40,000 posts on all things hockey. We aim to share with you some of the gems we've published over the years.