The New York Islanders are preparing for the 2023 NHL Entry Draft with the hopes of adding a few prospects to their farm system, which is one of the worst in the NHL. They don't have a lot of draft selections largely because of the Bo Horvat trade, making the upcoming draft an uphill battle for general manager (GM) Lou Lamoriello to add talent. Barring any trades, their first selection will be in the middle of the second round and their next pick will be in the fourth round.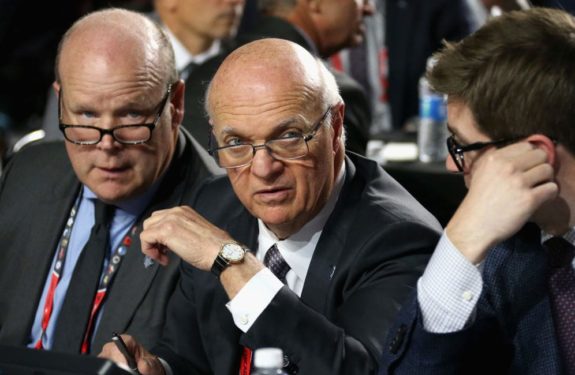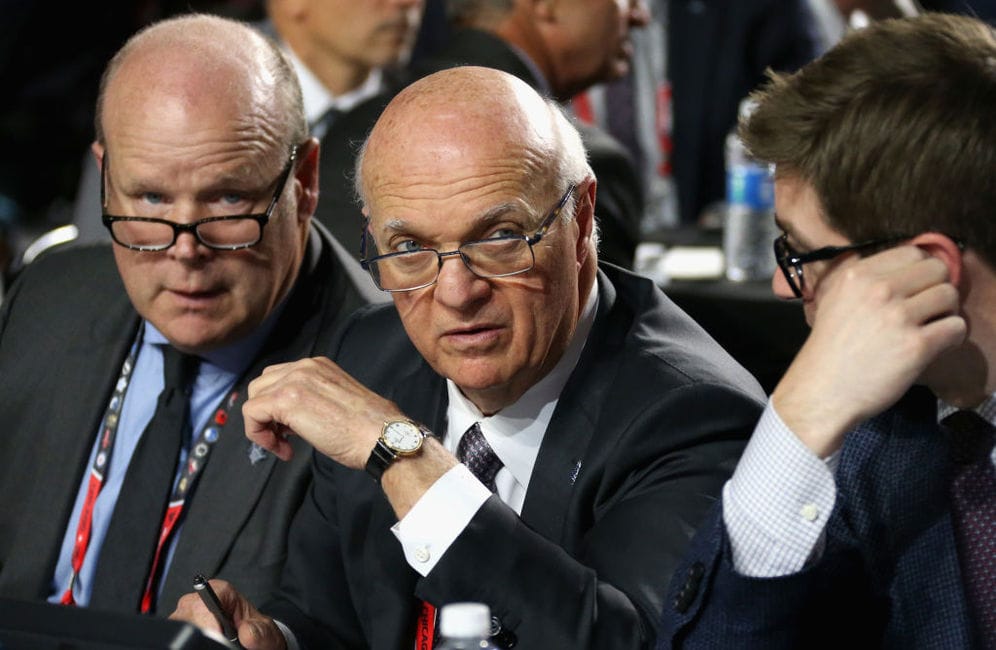 The Islanders won't have a lot of picks to work with but with their five total selections, they should target forwards. This season showed that they need more talent up front and specifically a shooting presence on the wing. The position is a top priority and will likely be used with the Islanders' first selection and possibly the majority of their picks.
Related: THW's 2023 NHL Draft Guide
---
Latest News & Highlights
---
Moreover, in last year's draft, the Islanders not only traded their first-round pick to acquire defenseman Alexander Romanov but also drafted two defensemen with their first three selections. The defensive unit is a team strength and the pipeline looks strong as well, making the forward position the one Lamoriello must address. Despite the limited draft assets, the Islanders have a considerable number of prospects that they can target and hope to select in the upcoming draft.
Alex Ciernik
Alex Ciernik is a good skater on the wing but has a shot that can make him a great player in the NHL. Along with being an accurate shooter, he has a hard and powerful release that allows him to zip the puck past opposing goaltenders. He made his mark most notably with Team Slovakia in international competitions, where he showed that he can be an elite playmaker in the NHL with his skating and puck-handling ability. Additionally, he is a versatile forward and can play on either wing where he can take advantage of his sharpshooting ability.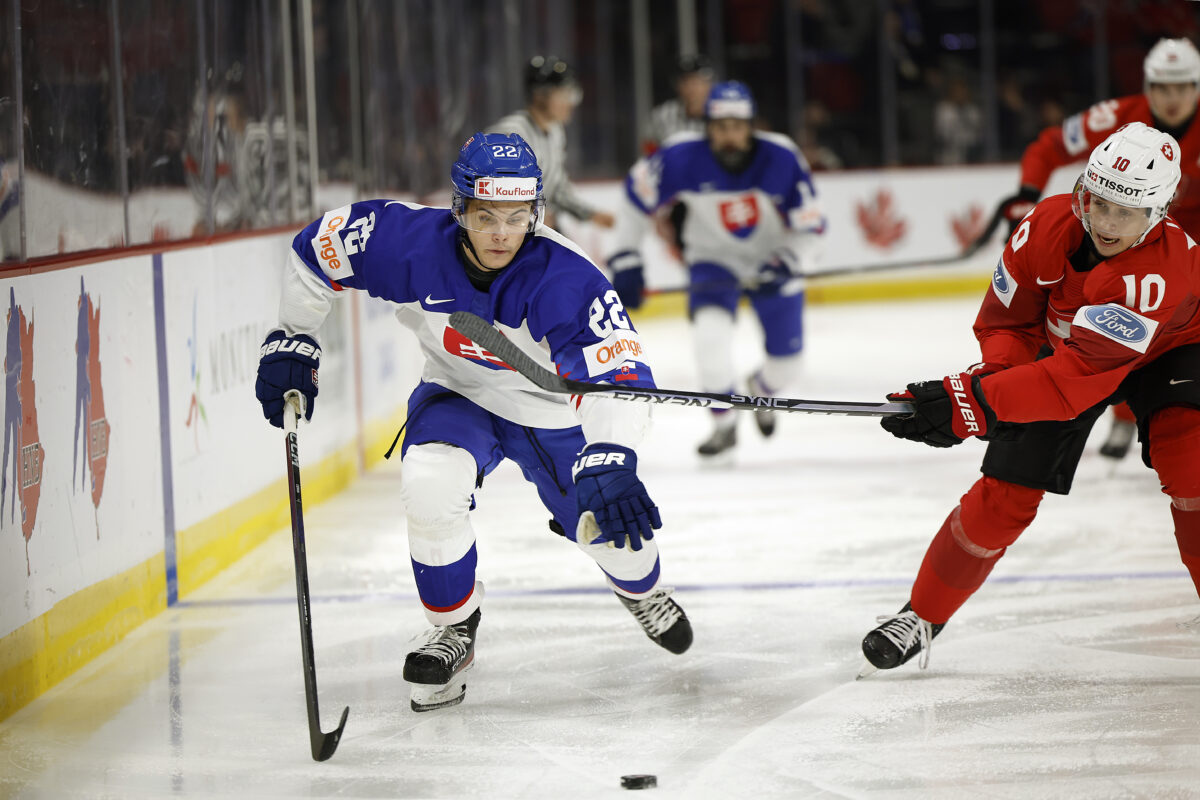 He would be a great fit in the Islanders' forward unit. With Horvat, Brock Nelson, and Mathew Barzal as the primary playmakers, Ciernik can find open ice in the offensive zone and score with his quick shot. He will take time to develop and will need to acclimate to the size and skill of the NHL but he has that spark that makes him a high-ceiling prospect. If he is available in the second round, the Islanders will happily select him with the hopes of developing him into an elite winger.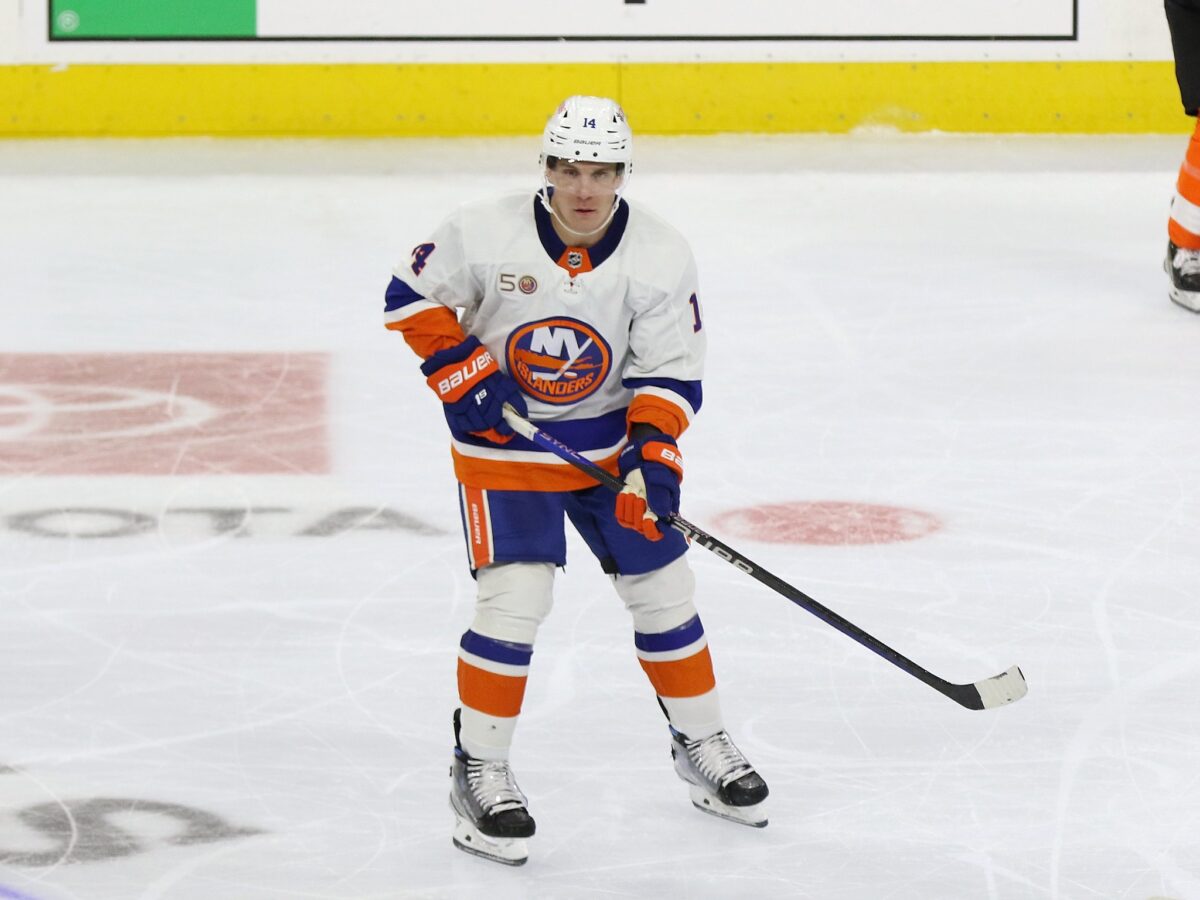 The problem is his size. At 5-foot-10 and weighing 179 pounds, Ciernik will get roughed up when he begins playing in the American Hockey League (AHL) and when he joins an NHL roster. He thrived with Slovakia, especially in the 2022 World Junior Championship (WJC), scoring six goals and 14 assists but it's unclear if that success is sustainable. Ciernik is an exciting prospect but one that GMs, especially Lamoriello, will be skeptical about since his smaller frame can be his downfall when he faces bigger competition.
Kalan Lind
Kalan Lind is a two-way player with great forechecking ability and defensive skills. The younger brother of Kole Lind, who was selected by the Vancouver Canucks in the 2017 NHL Entry Draft, he not only looks like a more NHL-ready prospect but looks poised to become a reliable forward in the near future. He is willing to play in the dirty areas and win loose pucks along the boards and his tougher style helped the Red Deer Rebels in the Western Hockey League (WHL) clinch a playoff spot this season.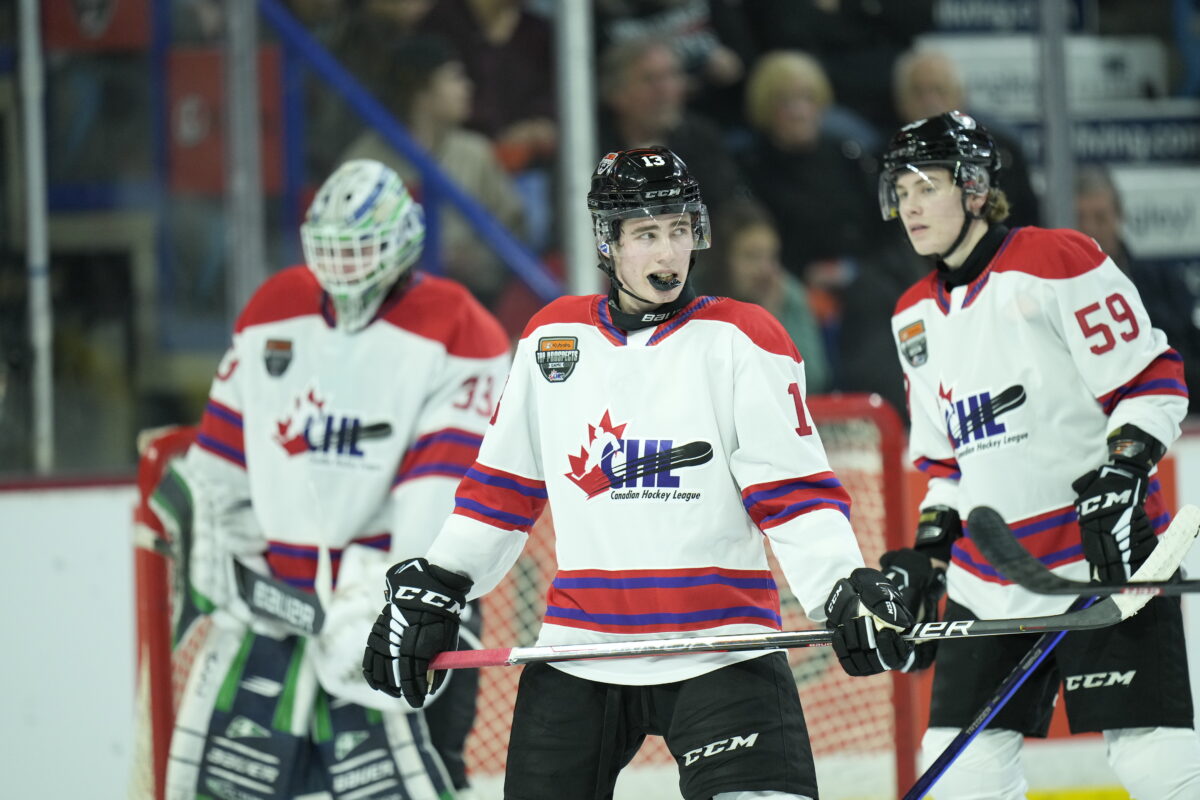 The Islanders have a fair share of checking forwards. However, Casey Cizikas, Cal Clutterbuck, and Matt Martin are all in their 30s and nearing the end of their careers. They must look ahead for which skaters they will have on the fourth line and as a result, draft a checking forward who can potentially play on the same line as Hudson Fasching who signed a two-year contract this offseason. Additionally, Lind is the closest prospect that they can draft with the hopes of landing another Anders Lee. He is a bigger skater that can not only play well defensively but finish scoring chances in the crease and the slot. He only scored 16 goals with the Rebels but his ability to create chaos near the net should translate well to the NHL level and allow him to become a reliable forward.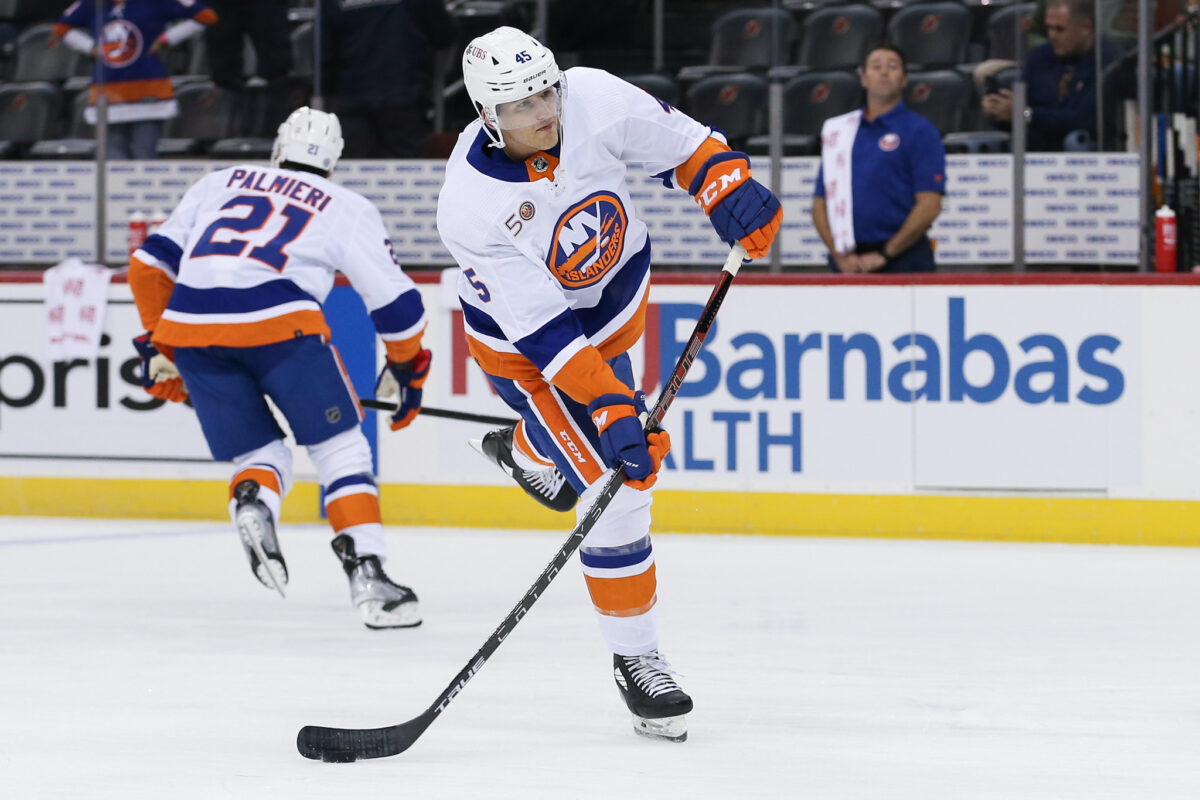 The downside to Lind is that he doesn't take great angles to the puck and his offensive skills need refining. Specifically, he must improve his shot and passing skills to become an NHL-caliber player. That said, the Islanders can select him in the second round and hope he progresses into a middle-six skater with the potential to become a top-six player with great finishing ability.
Carson Rehkopf
As a power forward, Carson Rehkopf is one of the wild-card prospects in the upcoming draft. He has solid defensive skills and despite being 6-foot-1 and weighing 194 pounds is a good skater. More importantly, Rehkopf has a great shot that allowed him to score 30 goals with the Kitchener Rangers in the Ontario Hockey League (OHL) in only 68 games this season. His skating, like a lot of power forwards, often results in him driving to the net and he doesn't change direction easily but he is direct and strong in his movement which particularly allows him to deliver hard hits.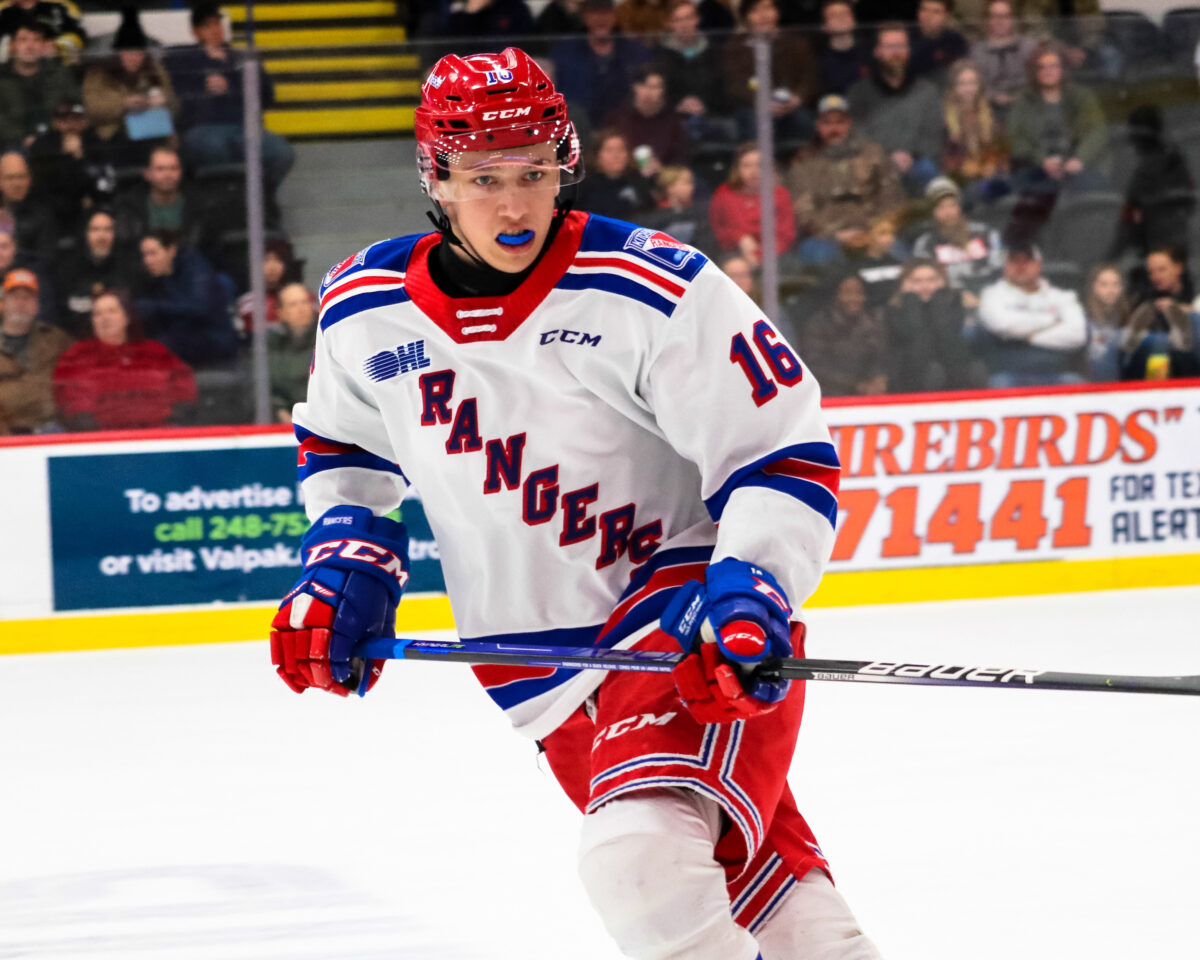 Rehkopf will likely start out his NHL career on the wing but over time, he will develop into a top-six center. His frame will make a lot of teams view him as a Tage Thompson-like prospect, someone who can become a great scorer with a unique size and skillset. The shot, in particular, is what Rehkopf can build off of to become a 20-goal scorer on a yearly basis, making him an intriguing prospect for any team, especially the Islanders who need a shooter in their offense.
The big problem is that he will likely be drafted before the Islanders' selection in the second round. Rehkopf's ceiling could make him a first-round pick or an early second-round selection. If he falls to the Islanders, he will be a steal and someone they will eagerly hope to develop into an elite forward.
Nico Myatovic
Nico Myatovic is a bigger-bodied forward at 6-foot-3 and weighing 181 pounds has a great net-front presence. On a Seattle Thunderbirds team in the WHL that has no shortage of NHL-caliber prospects, he stood out. He scored 30 goals, which were tied for second-most on the team, and 30 assists in only 68 games and his play in the playoffs has helped catapult the Thunderbirds to the Memorial Cup Final.
He's projected to be selected in the late second or early third round as a skater who is having a big year on a star-studded team. The Islanders can select Myatovic in the second round and hope he turns into a reliable power forward down the road.
Late-Round Forward Options
The Islanders have been surprisingly successful with their late-round draft selections in recent years, especially at the forward position. In the first round of the 2020 NHL Entry Draft, they selected William Dufour who is one of their top prospects. He impressed in the Quebec Major Junior Hockey League (QMJHL) and helped the Saint John Sea Dogs win the 2022 Memorial Cup before joining the Bridgeport Islanders in the AHL this season. In the 2022 NHL Entry Draft, they selected Matthew Maggio in the fifth round, and after a breakout season with the Windsor Spitfires in the OHL, he signed an entry-level contract this offseason.
With this in mind, who can the Islanders target in the fourth round or later that can possibly join the team in a few years?
Juraj Pekarcik – With a good forecheck and the size (6-foot-2, 183 pounds) to match up with NHL players, Pekarcik is an intriguing option for the Islanders. The problem is that he needs to work on his offensive skills as he doesn't have a great shot, vision, scoring instincts, or passing ability to thrive in the NHL.
Cole Knuble – The son of former NHL journeyman Mike Knuble knows what it will take to succeed in the NHL. He's going to college next season after a big year with the Fargo Force in the United States Hockey League (USHL) and has already shown flashes of brilliance.
Ty Halaburda – A fast skater that has the potential to become a reliable offensive playmaker. He needs to improve his offensive skills after an underwhelming season with the Vancouver Giants in the WHL where he scored only 21 goals and 16 assists in 66 games. That said, he's an elite skater that the Islanders can select with the hopes that he rounds out his game.
The Islanders need to upgrade their forward unit and ideally will do so in a trade or free agency to help the team in the near future. However, if they can draft a forward who develops into a star, it will set them up for success in the long run and extend their championship window. The Islanders are in win-now mode but need to think of their future and this draft can be a great start to improving the team long-term.
---

---