Former Toronto Maple Leafs head coach Mike Babcock and The Athletic's Pierre LeBrun sat down for a long talk. The topic of the conversation was Babcock's reputation as a bench boss and a person since being released by the Maple Leafs and choosing to stay silent regarding allegations of verbal and emotional abuse.
More specifically, Babcock thought it was a good idea to "clear the air" regarding the speculation surrounding the drama that unfolded between himself and Leafs forward Mitch Marner, but also go back and revisit comments made by former Detroit Red Wings forward Johan Franzen. For those that don't know, Franzen accused Babcock of being a "great coach," but a "terrible person" and a "bully."
Before Babcock hops on television for NBC as a new analyst this season, it's seems he wanted to remove the proverbial elephant from the room when it came to both players and his reputation. I'm not so sure he succeeded.
The Babcock and Marner Situation
In his defense, Babcock does admit to LeBrun during this interview that what happened between himself and Marner was "Not on Mitch. It was all on me. I made a mistake. My fault.'" Still, the story doesn't come off as though he's actually taken full responsibility for his actions.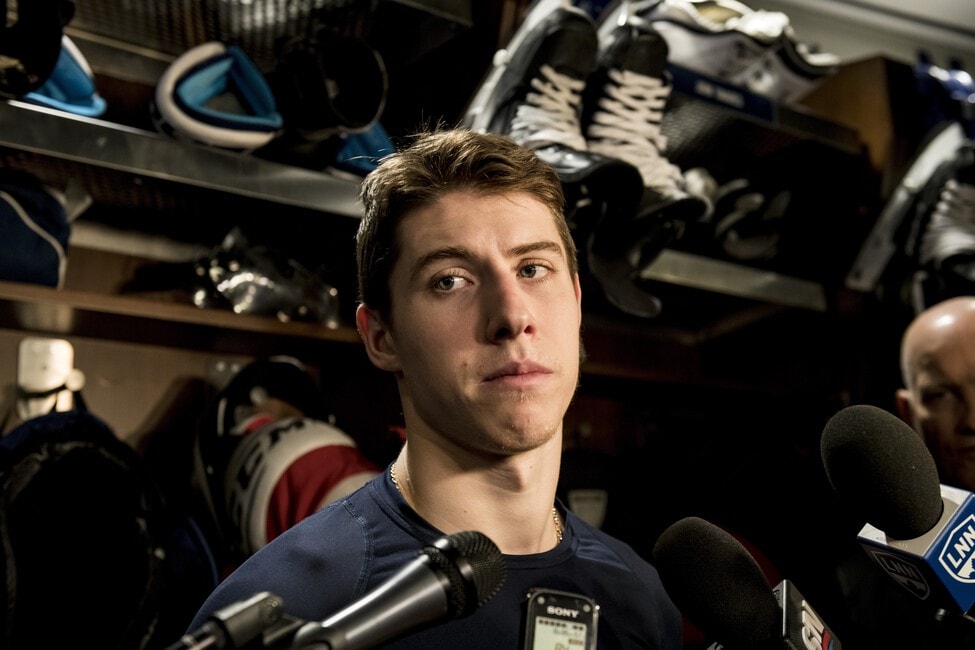 Babcock talks about how he asked Marner in a private meeting to rank himself and the team on their work ethic. It was not Babcock's intention to share that private conversation with anyone else. Yet, for some reason, he showed Tyler Bozak what Marner's answer was in a meeting that followed not long after.
Babcock says he knew he'd made a mistake as soon as he did what he did and tried to go to Marner to rectify the situation. But, despite his efforts, then young impressionable star didn't want to make a big deal out of it. Babcock said, despite knowing it was against his better judgement to let it go, he did so at the request of his player.
Babcock notes:
After the meeting with Bozak, I went right into the dressing room. I grabbed Mitch and said, 'Mitch, this is what I did. I screwed you here.''… "Now, in saying that though, what I should have done in hindsight, I should have stopped everybody and said, 'This is what I did to Mitch. I screwed him.' Now, he didn't want to make a big deal out of it. But I could have made a lesser deal of it,''' 

source – 'LeBrun: Mike Babcock breaks his silence about firing, Marner, Franzen and more' – Pierre LeBrun – The Athletic – 01/19/2021
Babcock added that everyone makes mistakes and noted that it's human nature to say and do things you wish you could reach out and take back. He can't, but notes that people blowing up the story or trying to sell the narrative that he and Marner didn't have a relationship is inaccurate.
Babcock also notes that he realized what he did was a big enough deal that he went to both GM Lou Lamoriello and associate Mark Hunter and had discussions about how "best to handle" what happened. Perhaps it's just me, but that might not be something you do if you believe the situation isn't that big of a deal.
Related: Maple Leafs News & Rumors: Andersen, Marner, Spezza & Robertson
The Franzen Situation Comes Off as Total Denial
Even if we say that the Marner situation was a mistake, Babcock's response to accusations he verbally abused former NHL player Johan Franzen is troubling. At no time does Babcock really say he was wrong or what he did was unforgiveable. He more plays the victim card as an advocate for mental health and says, "to have Franzen feel that way about him, it hurt deeply."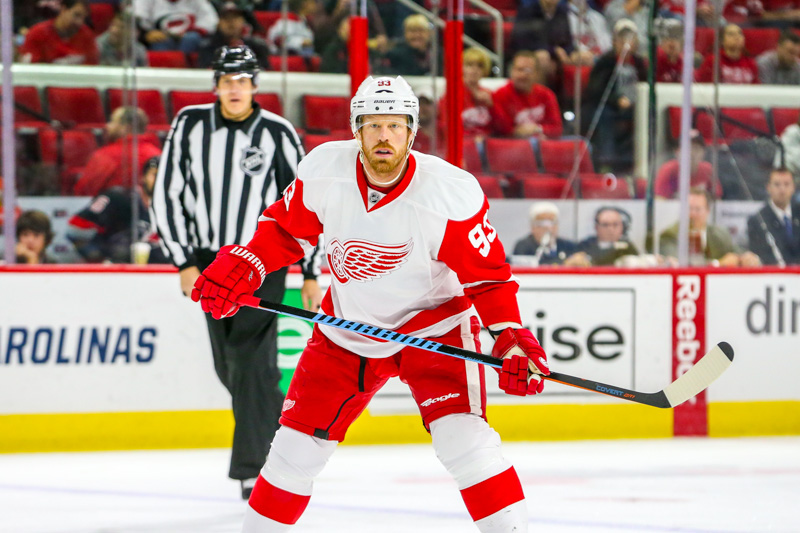 Babcock does say he can't do much more than reach out and apologize (which were to assume means he tried) but he talks about how he seems to be victimized by the fact Franzen said these things about him and his former player didn't let him know this was going on while he was his coach.
Babcock notes:
"Can you imagine having someone say that about you when you have been involved in mental health as much as I have? Now, I've reached out to (Franzen). That's not going to make anything go away.
What's hard to understand is that Babcock claims he didn't know what he was doing. Franzen has said these verbal attacks happened hundreds of times and with a number of players beyond just himself. Still, Babcock contends:
"Now, I sure wish I would have known about that then. And I could have done something about that. Besides apologize, there's not much I can do about that now. But does it sting? Does it hurt? Absolutely.''
He also adds that perhaps in today's world, it would be wise for coaches to have a good sports psych person or someone besides yourself that is looking at the whole situation and can say, 'Hey, it's off the tracks here. It's not as good here as you think.''' Fair enough, but is he saying that because he feels everyone needs this, or because he did and it would have been nice to have someone point out he was being a jerk (for lack of a better word)?
No offense, but most people can probably tell when they're not been kind to another human being.
Is Babcock Upset He Did These Things or Upset It Was Talked About?
What's perhaps most troubling is that it's hard to tell if Babcock is truly remorseful for what he did, or if he's just upset it's out there, the narrative is what it is and this whole thing still hangs over him a year later and as he tries to start a new job with NBC. He says, "So when something like this comes out, that hurts you. And it should. No one ever wants to be perceived that way."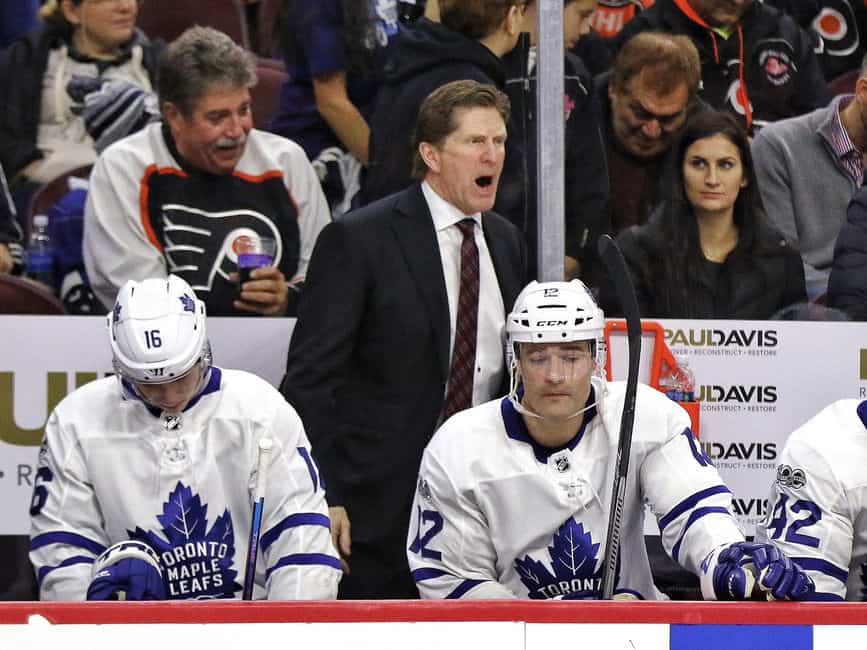 To be fair, he does seem to feel bad that people under his watch felt badly about their place on his team and how he treated them while there. He says, "I can think of nothing worse than one of my kids going through something that they feel would be like this.'"
The problem is, it's still not clear why he did what he did or why he seems to have done it so often. His interview with LeBrun shouldn't make most readers look at him differently now and that's probably not why he did the interview or spoke so candidly.
All Babcock seems to have done by telling his side of the story is suggest that being accused of abuse is much more hurtful than actually abusing someone.
Next: NHL Rumors: Senators, Canucks, Avalanche, Oilers, More
---
---
Jim Parsons is a senior THW freelance writer, part-time journalist and audio/video host who lives, eats, sleeps and breathes NHL news and rumors, while also writing features on the Edmonton Oilers. He's been a trusted source for five-plus years at The Hockey Writers, but more than that, he's on a mission to keep readers up to date with the latest NHL rumors and trade talk. Jim is a daily must for readers who want to be "in the know."
Other content contributions include: NHLtradetalk.com, The Sportster and hosting weekly video casts, THW News and Rumors Rundown, plus Oilers Overtime.
For interview requests or to provide content info, follow Jim on Twitter or his social media accounts. They appear under his photo on articles like this one.