How high are expectations for the Vegas Golden Knights this season? So high that a 3-0 start can still prompt a level of angst and uncertainty over the performance of the team.
Indeed, the Golden Knights have done as they should, scoring a trio of consecutive season-opening triumphs over the rebuilding Anaheim Ducks (twice) and the Taylor Hall-less Arizona Coyotes — not exactly a murderer's row of opposition. As such, they reign as the league's only 3-0 squad and the last unbeaten member of the West Division.
For head coach Pete DeBoer, however, there's plenty of work to be done. Despite outscoring their opposition 11-5, none of the wins have come easy, least of all Saturday's 2-1, come-from-behind, overtime victory over Anaheim. As with most clubs still getting their legs under them, especially with no preseason tune-ups, Vegas still have areas to address in order to tighten things up.
Sustained Offense
Thanks to three third-period goals in Thursday's season opener and Monday's 4-2 win over the Coyotes, the Golden Knights' overall scoring totals look impressive to date. That total output is a bit misleading, however. Those two scoring onslaughts, coupled with two goals in the first 2:13 of the season opener, obscure major offensive gaps where they've been stymied over long stretches of play.
In each of Vegas' first three games, they've sustained a scoring drought lasting no less than 30 minutes. Against John Gibson and the Ducks, they failed to score from the 2:13 mark of the first until finding the back of the net again 49 seconds into the third (38:36 total time) and then were held off the scoresheet until William Karlsson kept the team alive with his first of the season with just 1:22 to go in the game. When they faced Arizona, they fell behind before finally scoring with 2:58 to go in the second period.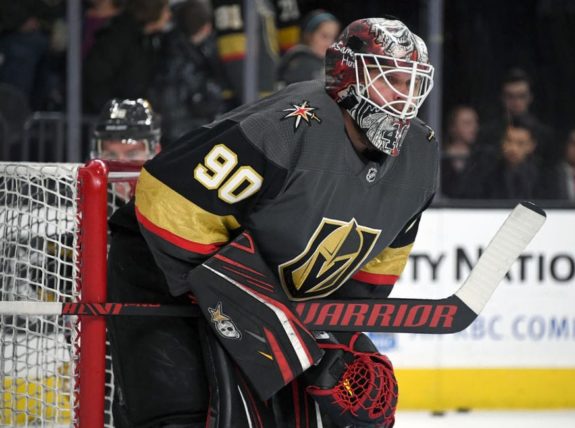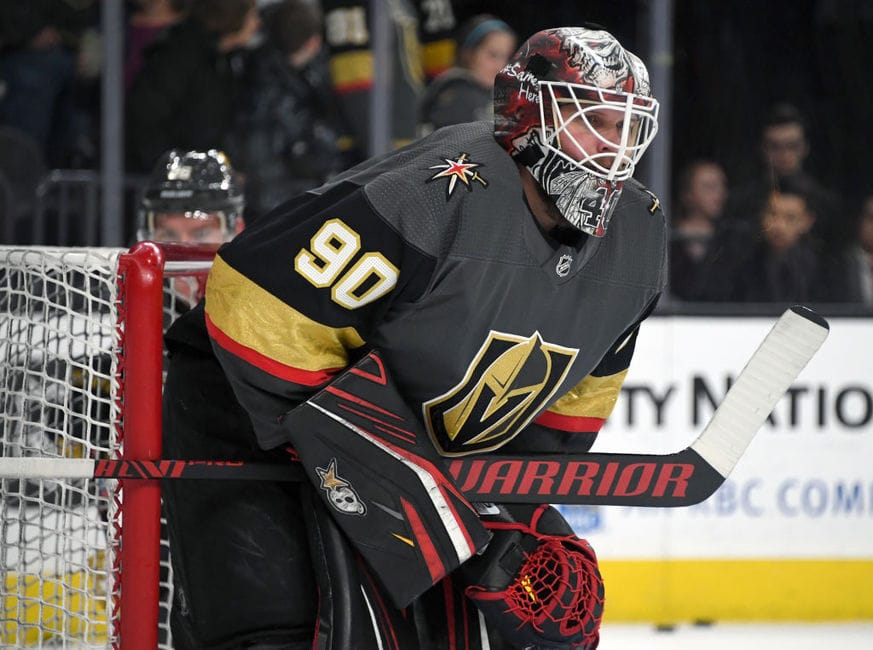 Particularly over the past two games, it's been the goaltending tandem of Marc-Andre Fleury (Saturday) and Robin Lehner (Monday) that kept Vegas in it. But that's a tough ask over any kind of longer term, making it imperative for the Golden Knights to find ways to create scoring chances consistently across a full 60-minute game.
No Fans
Every NHL team was bound to notice the jarring change in game day atmosphere with no fans in the stands. However, few, stood to be more affected by the difference than the Golden Knights, who have grown accustomed to the boisterous home-ice advantage afforded by the loud, passionate environment of T-Mobile Arena.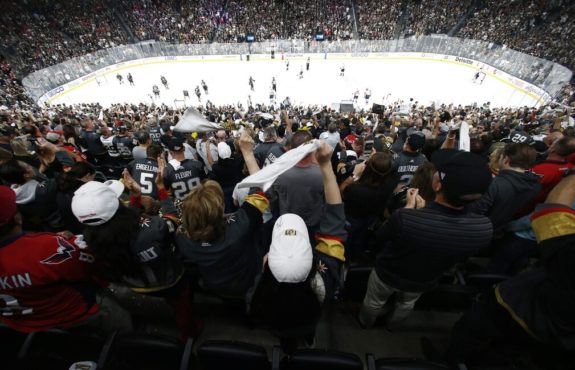 Technically, Vegas has begun the season with a four-game homestand. So, even after growing accustomed to the experience of atmosphere-lacking hockey in the Edmonton playoff bubble, playing at their empty home rink still brings about another jarring sensation. For veteran players, it surely looks like home even if it doesn't feel or sound like it.
"I think if you're playing in a normal season, we get up 2-0 like that, the building is rocking," new captain Mark Stone said after blowing a two-goal lead in the season opener. "We've got to learn not to put our foot off the gas after going up 2-0 whereas if you're playing at T-Mobile [with fans], sometimes we can finish teams in the first five minutes."
Stability
Across the NHL, stability could prove hard to come by — especially this season. Still, this is one area where the Golden Knights' tight cap situation could come back to cost them.
We've already seen Nic Hague and Cody Glass, two players who would clearly be in the lineup every day on talent alone, see taxi squad duty on account of cap and waiver considerations. Then there's the five-defensemen situation, which worked well enough for two games, but served to highlight how tangled a web the club has weaved and all the creativity that will be needed to overcome a tight cap.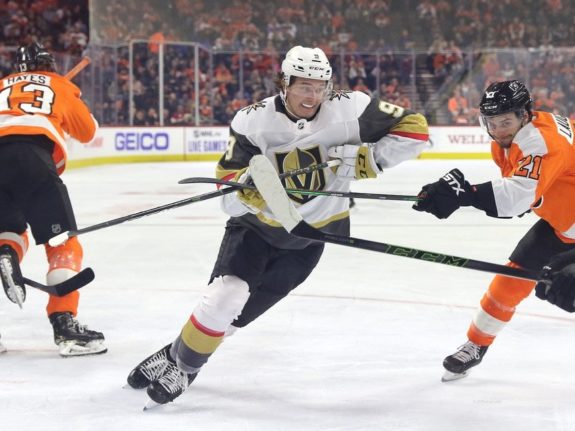 The result, to date, has obviously not been disastrous. However, it has kept DeBoer busy with constant tinkering and a power-play unit that has yet to produce (0-for-7 thus far) with the man advantage. Zach Whitecloud and Keegan Kolesar are each coming off their best game of the season against Arizona, although both men had some bumpy moments over the first two games, including Kolesar being on the ice for two Ducks goals in just four total minutes in the season opener.
In a sense, this is a dream scenario for any coach. DeBoer can enjoy the fruits of a 3-0 start while still keeping a fire lit under his players about their inconsistent performance. The bigger point here, as the coach will surely be wont to make, is that the Golden Knights can get away with this type of play against the likes of Anaheim and Arizona, but it will be a different reality when matched up against the likes of St. Louis and Colorado. Vegas will get their first taste of the cream of the West Division crop when the St. Louis Blues visit for a pair of consecutive home games next week.
---
---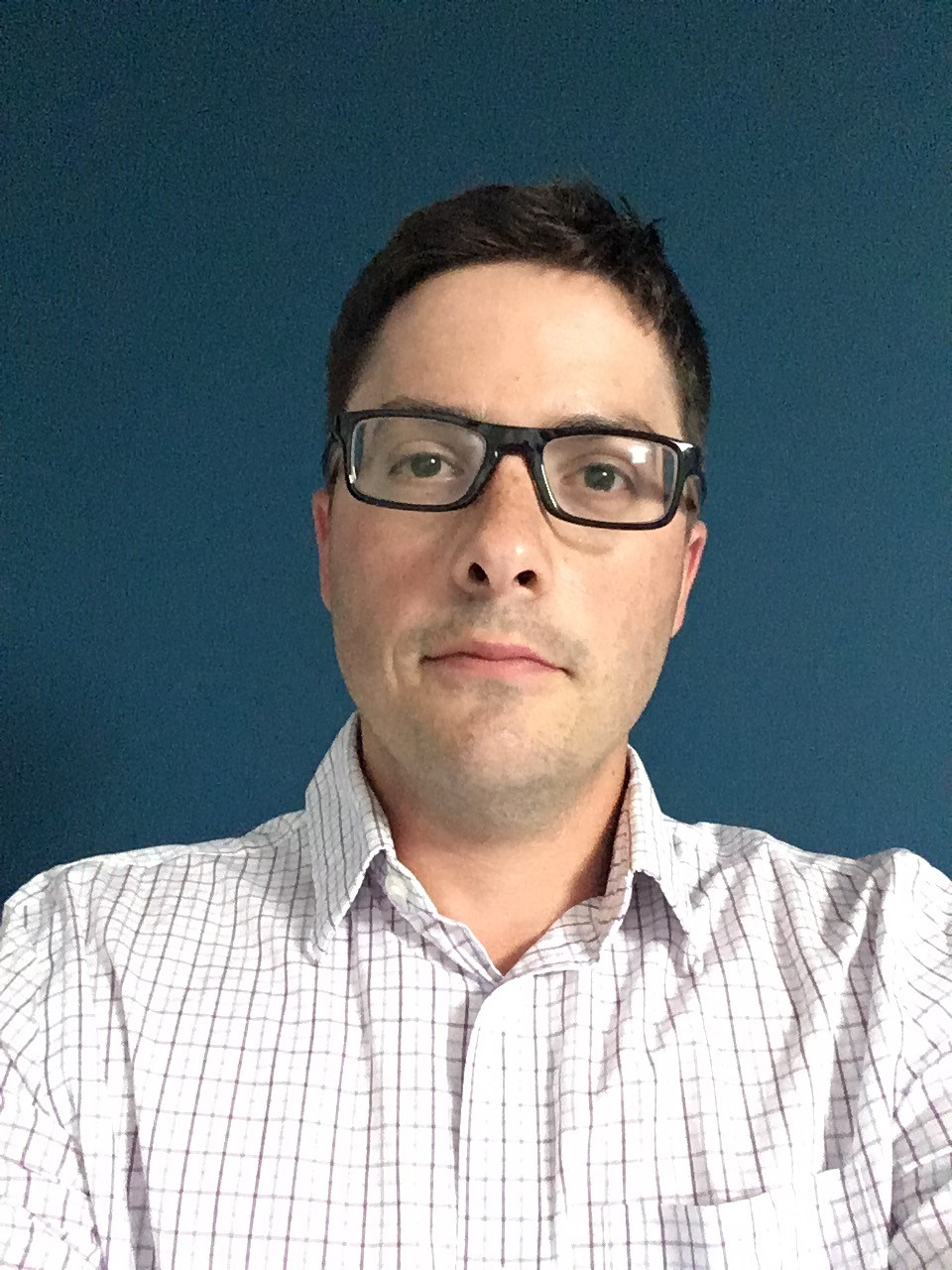 I may be a Leafs fan at heart (I've witnessed their highs and lows first-hand as a Scotiabank Arena employee), but I'm also a veteran freelance sportswriter who loves a good story. And there's been no better story in hockey over the past few years than the Vegas Golden Knights. I'm excited to be covering the NHL again on the Golden Knights' beat.