From being the first "Big Four" sports franchise to making an historic run to the Stanley Cup Final in year one, the Vegas Golden Knights have always done things a little differently. So, it isn't surprising, then, to see them open the season with a unique roster configuration.

On the eve of their season opener against the Anaheim Ducks and somewhat lost amidst the news of Mark Stone being named the first captain of the franchise, Vegas made the surprising decision to keep Keegan Kolesar up with the big club as the 13th forward. This comes at the expense of Nic Hague, who will now join the club's taxi squad.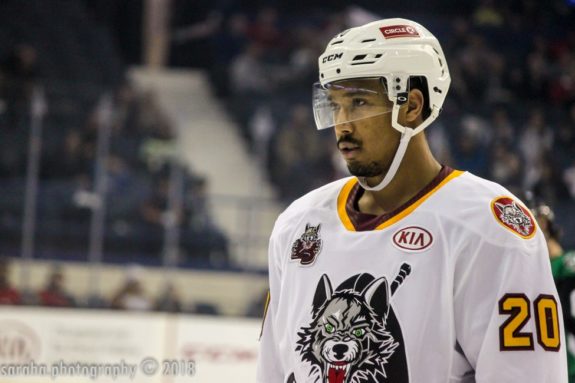 Both Kolesar and Hague are on the cusp of regular NHL duty, so beginning the year with one and not the other isn't particularly surprising. What is surprising, however, is the structure of a roster that will have an extra forward, but just five players manning the blue line.
Waivers
While becoming cap compliant has driven many of Vegas' recent roster moves, either player would have fit in under the cap. Instead, the move basically boiled down to waiver eligibility. While Hague is exempt from being claimed on waivers, Kolesar is not. Anticipating a high probability that a promising, NHL-ready, 6-foot-2, 23-year-old forward would likely be claimed by one of the league's 30 other teams, general manager Kelly McCrimmon decided that carrying a razor-thin blue line for a period was a worthwhile sacrifice in the interest of holding onto a young asset.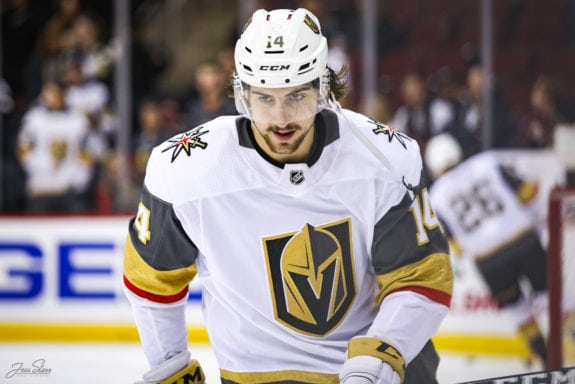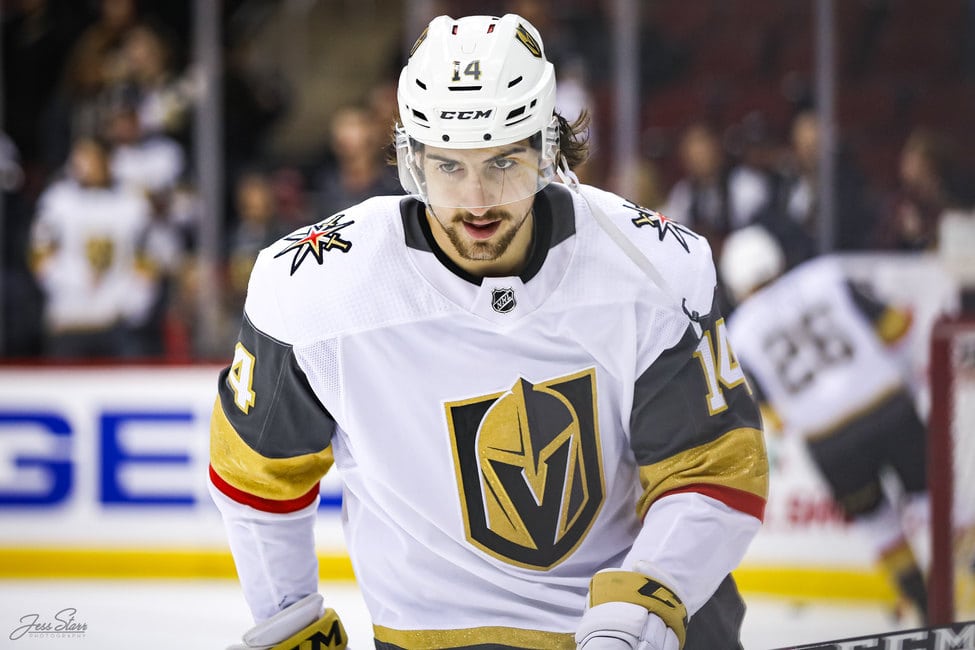 Of course, choosing to keep both players rather than losing one was the easy part. Tonight, we will begin to see what on-ice consequences are in store for the NHL's only roster with fewer than six blueliners.
How It's Going to Work
The lack of a traditional three-pairing arrangement on the back end leaves poor Zach Whitecloud without a regular defensive partner. It poses a unique challenge to head coach Pete DeBoer to determine how to stretch the minutes of his five rearguards across a full 60 minutes (or more).
Fortunately for Vegas, they possess a few built-in advantages that leave them as well-suited as anyone to handle such an obstacle. In Alex Pietrangelo, Shea Theodore and Alec Martinez, the Golden Knights have three of the top-33 leaders in average ice time (ATOI) among Western Conference defensemen last season. Asking these three, plus Brayden McNabb (20:01 ATOI last season) and Whitecloud (nearly 17 minutes per game in the playoffs) to cover the difference is feasible.
While a seasoned defensive corps accustomed to logging heavy minutes will be primarily responsible for filling the gaps, the forwards are in position to help as well. Few clubs boast as high a caliber of defensive-minded, two-way forwards as Vegas, whose identity has come from rolling line after line of tough, disciplined players with 200-foot games. Thanks to Stone and William Karlsson, the organization has had a top-six vote-getter for the Selke Trophy in each season of their existence.
The Taxi Squad
Even under these workable conditions, it's hard to see a five-man blue line as being sustainable, especially in what promises to be a sprint of a 56-game campaign. For now, it's hard to anticipate how McCrimmon will juggle things to gain help while remaining cap compliant and free from the threat of waiver claims. Whether by trade, injury or otherwise, you can expect to see some players who currently comprise the taxi squad to see NHL action.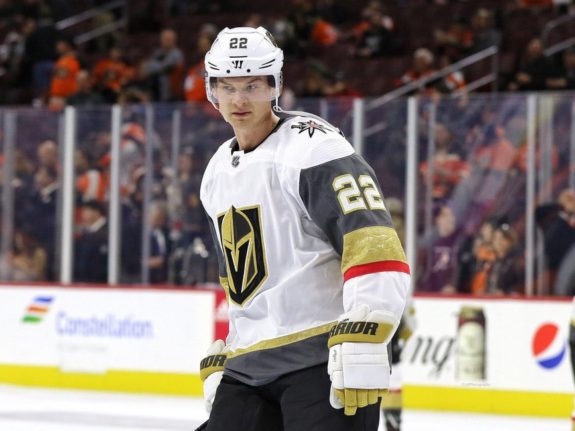 That group, currently at its six-player max, includes Hague, Nick Holden, Dylan Coghlan, Gage Quinney, Tomas Jurco and Oscar Dansk. Of those six, only Coghlan has yet to see any NHL duty, although he could be ready to step in on the blue line after two years in the AHL. Holden would be the preferred on-ice option, although finding a way to fit the currently buried $1.025 million remaining on his cap hit looms as a daunting task.
With the season opener against the Ducks upon us, it won't take long to get a look at Vegas' five-defensemen configuration. The quintet will be put to the test right away, opening on a back-to-back that offers little chance for rest. This unconventional approach carries some risk, to be sure — imagine how McCrimmon will look if an injury to an over-taxed defender occurs. If it works, however, this could be another trail-blazing path for Golden Knights' management. The league will be watching.
---
---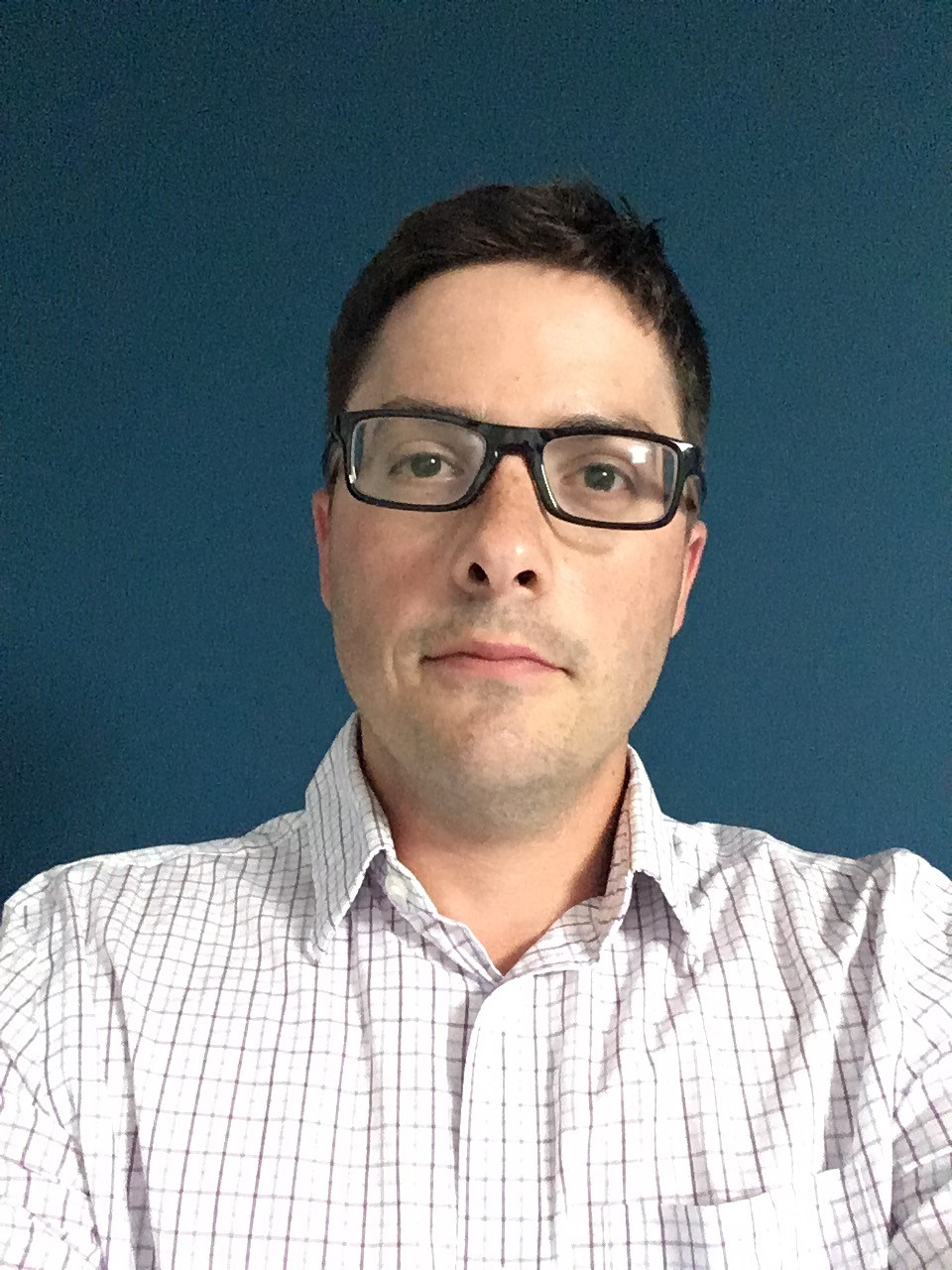 I may be a Leafs fan at heart (I've witnessed their highs and lows first-hand as a Scotiabank Arena employee), but I'm also a veteran freelance sportswriter who loves a good story. And there's been no better story in hockey over the past few years than the Vegas Golden Knights. I'm excited to be covering the NHL again on the Golden Knights' beat.