The Florida Panthers have struggled to find a consistent top defensive pairing since the franchise's glory days in the late 1990s. However, after a season together in 2019-20, the team seems to have finally found the right duo in MacKenzie Weeger and Aaron Ekblad heading into this season. Here is what this means going forward.
MacKenzie Weegar
Three years ago, MacKenzie Weegar was 23 years old and hadn't yet played more than 60 NHL games. Now 27, he is among the league's most underrated defensemen and is one-half of one of the best duos in the sport.
Weegar often goes unnoticed because of his low point totals. The Ottawa native had just 18 points in 45 games in his breakout season last year. But don't be fooled, he was the team's second-best defenseman, and one of their most valuable players.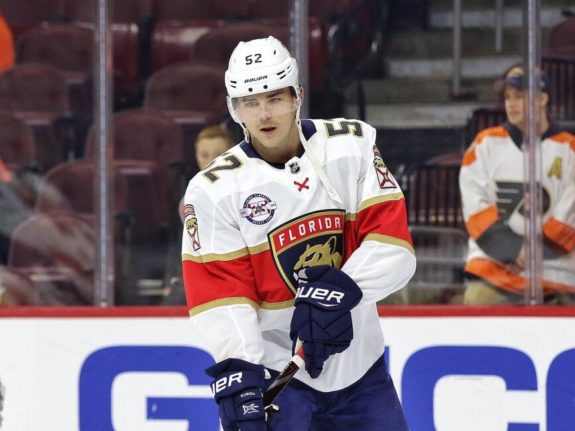 According to Evolving-Hockey's GAR model, Weegar provided immense value to the team defensively, registering a 4.50 EVD_GAR last season. He was also a net positive of 0.2 SHD_GAR on the penalty kill and provided solid offense with 3.40 EVO_GAR and a 2.548 xGF/60.
This was Weegar's second season providing a 4+ EVD_GAR and 3.5+ GAR. If he keeps this up for a third straight campaign, he will be the team's best defensive defenseman and could gain notoriety around the league as analytics continue to become more mainstream.
Aaron Ekblad
Aaron Ekblad had a great 2019-20 campaign and has earned the respect of the league. He appears on most 'top 20 defenseman' lists, however, that wasn't always the case.
In 2016-17, his third in the NHL, Ekblad struggled and was often called a bust. He had just 21 points in 68 games, a career-low, and his -4.00 GAR, and -6.2 EVO_GAR were among the worst in the league. Some wondered if the team made the wrong choice drafting him first overall in 2014 and if he should be traded. The Panthers have no regrets now.
In the last two seasons, Ekblad has combined for 78 points in 149 games played, after elevating his offensive game. He is now ready to take the reins from Keith Yandle as the power-play quarterback. He also has a combined 28.50 GAR in the last two seasons, 11.40 was from last season. His value to the Panthers' offense is unmatched; he is their primary offensive thread at both even-strength and on special teams, ranking second in xGF/60 on Florida's blue line.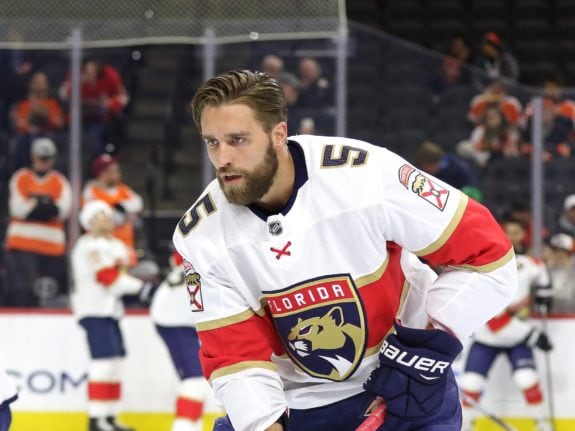 If Ekblad can even slightly keep up with this offensive pace, he will contend for the Norris Trophy and could be the cornerstone piece in a Stanley Cup run in the future.
How They Stack Up Against the Other Panthers Pairings
The Panthers are expected to run with Riley Stillman and Anton Stralman as their second pairing, Gustav Forsling with Radko Gudas on the third pairing, and Brady Keeper, Keith Yandle, Kevin Connauton and Noah Juulsen as the extras, per George Richards.
Using GAR, there is a steep dropoff after the first pairing. Weegar and Ekblad combined for 19.80 GAR last season, while the second pairing of Stillman and Stralman combined for a -0.4 GAR, along with a -2.3 EVD_GAR, which could be a disaster if they continue at the same level of play. However, last season seemed to be an outlier for them both, and I expect them to trend upwards not down in 2020-21.
While there's no data for Forsling on the third pairing, I can say that Gudas had a very good campaign last season. The big defenseman ranked third on the Panthers in GAR with a 4.90 and an amazing 6.50 EVO_GAR in 2019-20 along with 15 points in 63 games. He should be a good partner and mentor for his young partner.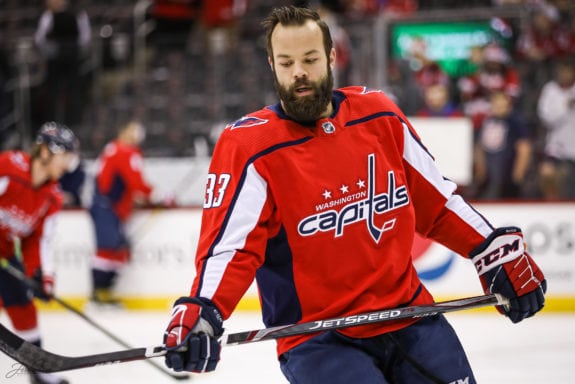 Only two extras have available data. Yandle, who possessed a 1.2 GAR while bing primarily used on the power play, was a flat-out liability in his own end. Connauton was the other, however, with only four games last season, it would be unfair to judge him.
That being said, the Panthers' defensive core isn't bad, but rather much improved from 2019-20. However, the bottom-four doesn't come close to matching the top pairing in offense or defensive ability.
What This Means for the Cats
After their performance last season, Weeger and Ekblad could be one of the elite defensive pairings in the league, which is a huge boost for the Panthers who have been waiting for this for years.
---
---