There was a moment (or two) during the Toronto Maple Leafs' season opener that I wondered if I would have to write the sober second thoughts piece. We all knew the season's start would be a little rough for every team with such a short training camp and no exhibition games. However, Toronto's performance for the first half of the game against the Montreal Canadiens was less than expected.
Then it happened. With the Maple Leafs down 3-1 and the ice clearly tilted in Montreal's favour, Wayne Simmonds got feisty in front of the net. A few cross-checks later, he dropped the gloves with a willing combatant in Ben Chiarot. The Maple Leafs went on to win 5-4 in overtime.
The fight was nothing special — a couple of seconds long, Chiarot fell, and it was over. On the way to the penalty box, Simmonds yelled at his team some words of encouragement while gesturing a get-up motion with his arms.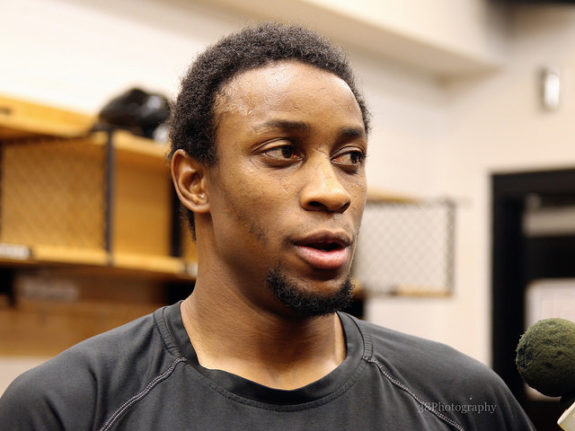 William Nylander understood the signal loud and clear. "Yeah, that was a turning point in the game, for sure. He got the boys going, fired up. I think we were a little soft and slow in the beginning, and after that, we got fired up and got going, which was huge." Nylander scored two goals and added an assist.
Rielly Happy to Have Simmonds
We knew that Simmonds was signed to add some much need grit to the line-up. There was also talk of his leadership, as he has worn letters in the past, but I can't recall a new player calling out his new team 30 minutes into his first game.
"I think it was awesome," said Morgan Rielly, who scored the overtime winner. "I think tonight was the perfect example of him taking it upon himself to get the team going, and that's exactly what happened."
Rielly, the longest-serving player on the squad, has seen many different competitors come and go over the years. He considers himself and the Maple Leafs lucky to have Simmonds' leadership and toughness on his side of the ice.
"I think that's what Wayne brings to this group. He's been doing that in his career for a long time. It's incredibly valuable. He brings a whole lot of aspects of great things to our team. The way that he's able to play and that part of his game, and then his off-ice leadership. He's incredibly valuable to this team, and we're very, very lucky to have him. He's hard to play against, so it's nice to have him on our side for once."
More Than a Fighter
Of course his first game's highlight-moment was the fight, but he played solid all night.
In the third period, the Maple Leafs had a man advantage, but the play went the other way. Montreal's Shea Weber was looking dangerous as he skated over the blue line. Still, Simmonds could reach his stick around to poke the puck and muscle Weber away from the threat in a clean, physical move. He had regular ice time and had his opportunities.
"Yeah. It felt good," said Simmonds, "that's my first real game action in like 10 months, 28 days, and I can probably tell you to the second."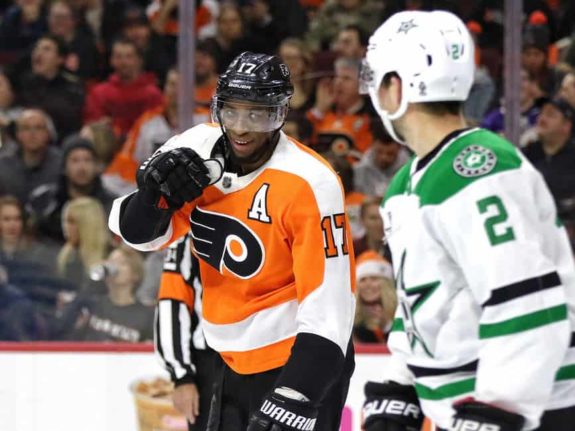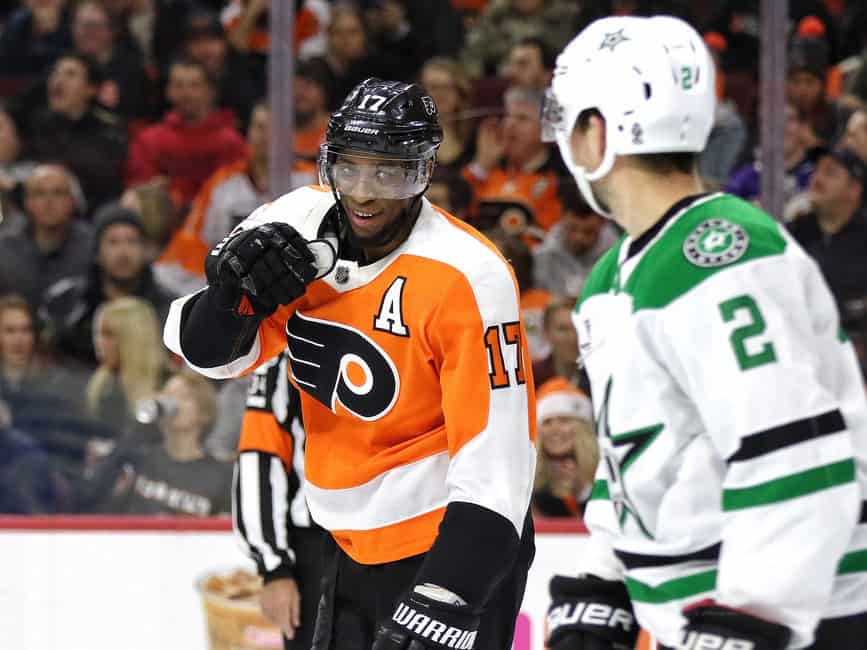 He sparked his team during the game, and he wasn't done. During the post-game interview, he was still challenging his teammates to be better. "I thought we chased the game a little bit, but I thought we showed great character and the comeback. We kept coming back, and we made it tough on them. At the end of the game, we ended up with two points, obviously. It's most important we build off of our mistakes and keep in mind what we did good, but at the same time, like I said, we build off of our mistakes, and we continue to get better day after day here."
There were and continue to be many nay-sayers when it comes to the Maple Leafs signing Simmonds. He was the first to say he was not at his best the past few seasons. As a physical player, his body was battered but given nearly a year off to heal, a healthier and more motivated Simmonds has shown up in Toronto. He is ready to win and showed he cares about his hometown team. His physical play was precisely what Toronto needed when he was signed for $1.5 million. The leadership and willingness to challenge and motivate his teammates may prove priceless.
---
---