For the Toronto Maple Leafs fanbase's sake, I hope the players heard J.J. Watt's rant on Sunday. Watt is a star player for the NFL's Houston Texans. The Texans missed the playoffs and limped to a 4-11 record heading into the season's final week. He is a vicious competitor, he won the NFL's Defensive Player of the Year Award three times, and he is not one to whine or complain.
Watt unleashed a one minute and fifteen-second legendary blast that every pro athlete should listen to. I encourage you to listen to the whole thing, but here are some highlights: "There are a lot of people that watch us and invest their time and their money into buying our jerseys and buying a whole bunch of s—, and they care about it. They care every single week."
"If you can't go out there and you can't work out, you can't show up on time, you can't practice, you can't want to go out there and win, you shouldn't be here. Because this is a privilege. It's the greatest job in the world. You get to go out and play a game."
"There are people every week that still tweet you, that still come up to you and say, 'Hey, we're still rooting for you; we're still behind you.' They have no reason whatsoever to. We stink. But they care, and they still want to win, and they still want you to be great. That's why. Those people aren't getting paid. We're getting paid handsomely. That's why. And that's… that's who I feel the most bad for, is our fans and the people who care so deeply and the city and the people who love it and who truly want it to be great. And it's not. And that sucks as a player to know that we're not giving them what they deserve."
Who is Watt on the Maple Leafs?
This is the kind of clip I wanted to see from the Maple Leafs after last season's early exit. Sure, there were a few usual lines like "we need to do better," but the fanbase has heard it all before. Where is a John Tavares blast like that? He is a great player and obviously has an incredible work ethic. Still, maybe he could take a lesson from Watt and drop the robot-like responses.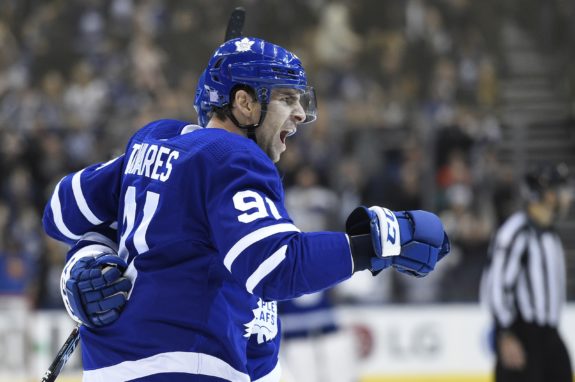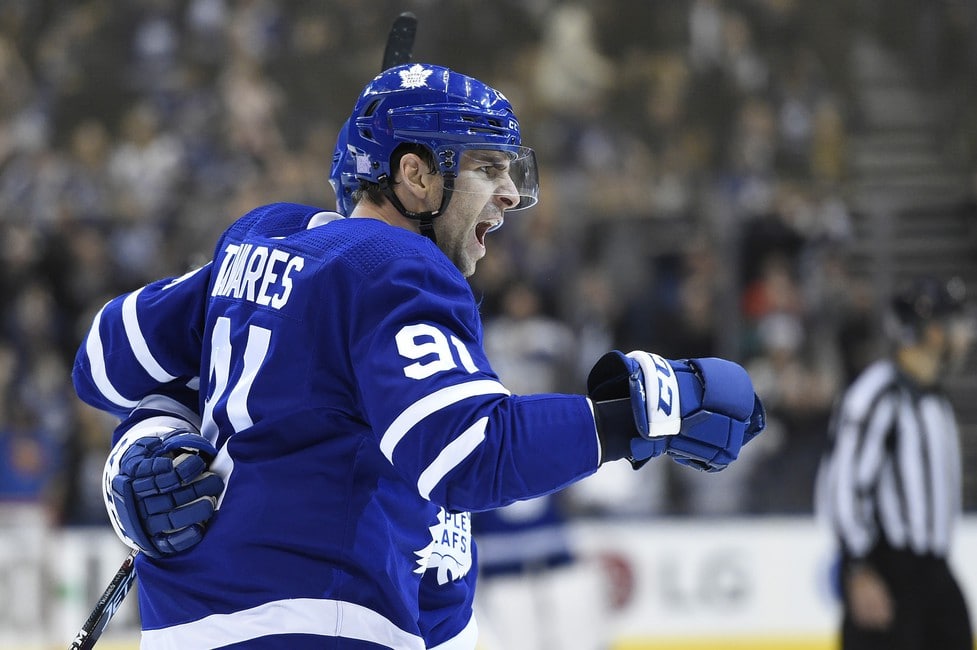 There have been a few public blasts over the past couple of seasons. Auston Matthews let his teammates have it after a poor performance against the Boston Bruins. Even the soft-spoken Frederik Andersen has called out his team. Perhaps this happens more behind closed doors, but that is the problem.
Do the Maple Leafs Care About the Fans?
As a fan, do you ever feel like the franchise you cheer for really doesn't care if you show up to games, buy the swag, or relentlessly defend the team to friends and in online comments? Maybe there is another question that should be asked — "why do you cheer for a team?"
As Watt pointed out with his Texans, they have no reason to root for them. Well, the Maple Leafs haven't given the fans a Stanley Cup in 53 years. They haven't even made it to the second round of the playoffs since 2004. If the Leafs' abysmal past two decades happened to teams in a few southern markets there wouldn't be many fans. Yet, the Maple Leafs are still the hottest (and most expensive) ticket in town.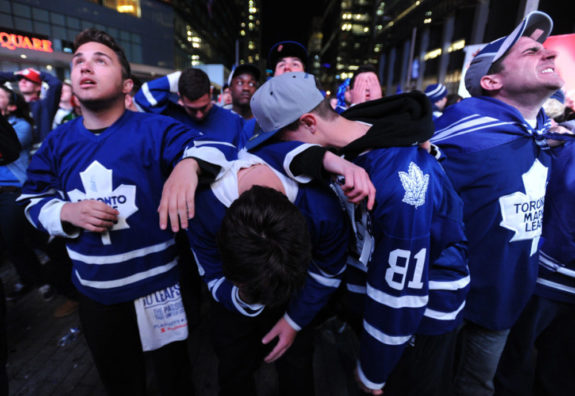 Watt made it crystal clear, the fan comes first. Some question his authenticity. Was he just saying it to sell more tickets and swag? To those questioning Watt's character, let me remind you, he started a fundraiser hours after a hurricane hit Houston. He raised more than $40 million. The money went to building nearly 1,200 homes. It also funded about 1,000 childcare and afterschool programs and paid for 239 million meals for residents impacted by the disaster. You get it. This guy is a real-life superhero.
Watt is the kind of athlete who we hope plays for our favourite teams. We hope our beloved players are this kind of competitor when we buy their jerseys and put up their posters in our kid's rooms. And he is the kind of guy the Maple Leafs should listen to, because if the Texans fans deserve better, then certainly Toronto fans do, too.
---
---