In this edition of Toronto Maple Leafs News & Rumors, I'll report Forbes Magazine research about the financial value of the Maple Leafs' franchise. Second, I'll discuss Rasmus Sandin's offseason skating improvement and share the young defenseman's goals for the upcoming season.
Related: Maple Leafs News & Rumors: Robertson, Lehtonen, Nylander & More
Third, I'll relate what I believe is an interesting story about how hard general manager Kyle Dubas roots for his players – both in how they are performing for the team and on a human-to-human level as individuals. In these comments, he spoke specifically about Morgan Rielly's return from injuries last season. Finally, I'll look at the recent decision that Nick Robertson will not be heading to Team USA for the World Junior tournament.
Item One: Forbes Ranks Maple Leafs as Second-Most Valuable NHL Franchise in 2020
The impact of the COVID-19 pandemic has played havoc with the financial solvency of a number of NHL teams. Many are currently experiencing further difficult financial issues. Although the picture for the Maple Leafs is certainly not as rosy as it usually is, the team won't be folding any time soon.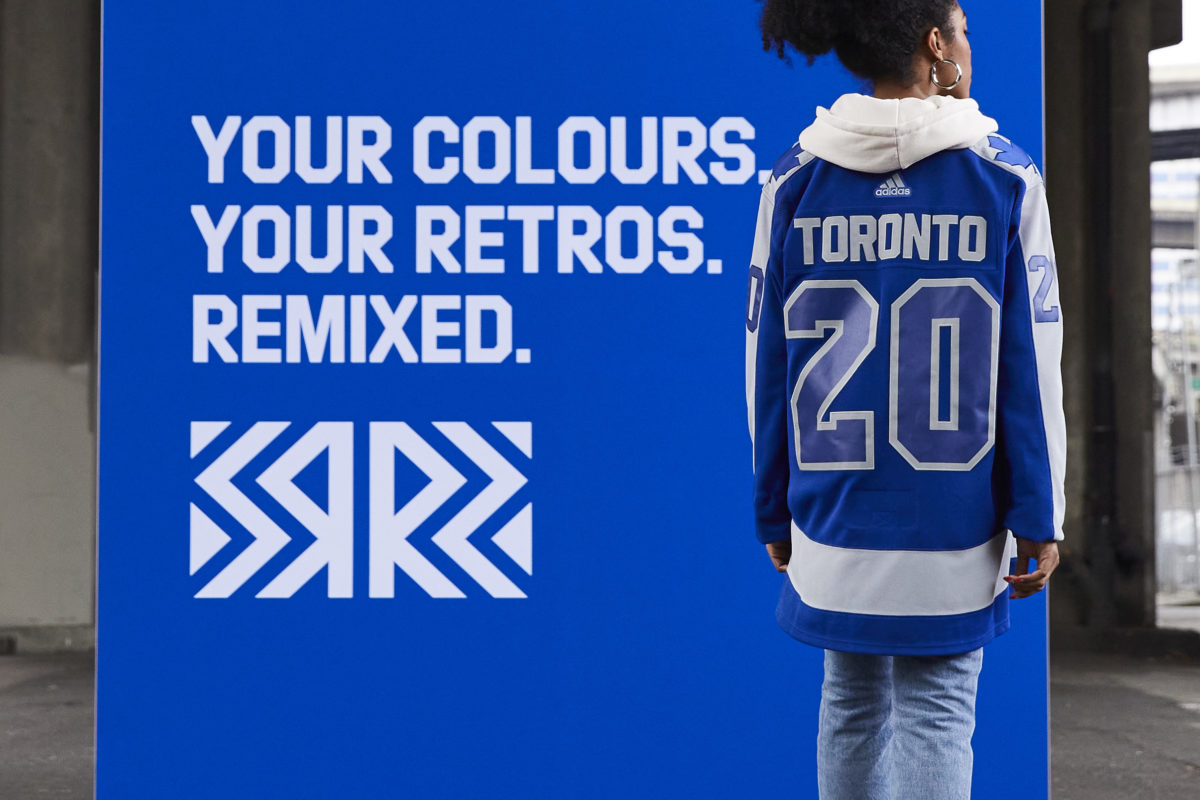 In fact, Forbes Magazine recently listed the Maple Leafs as the NHL's second-most valuable team in 2020, noting that the franchise value was close to $1.5 billion and its operating income listed at $56.3 million. If you wonder which NHL franchise is ranked highest in value, that would be the New York Rangers, who are reportedly worth $1.65 billion. Following the Maple Leafs in value, according to Forbes, are three other Original Six teams – the Montreal Canadiens, the Chicago Blackhawks, and the Boston Bruins. Each of those franchises is worth more than a billion dollars.
These five NHL franchises have – to a great extent – buffered the financial ravages of the COVID-19 pandemic. However, that same financial security isn't true in every NHL city. Some teams struggle to make it financially even without the pandemic's impact. In fact, Forbes reports that nearly half the teams in the NHL lost money last season. Even during good times, the Arizona Coyotes struggle financially. The pandemic only costs them further.
One problem during the 2019-20 season was that the pandemic forced the 2020 Stanley Cup playoffs to be held in a neutral location where neither team's fans could attend. The television revenue helped everyone, but the lack of fans certainly eroded the specific revenue each Stanley Cup finalist could add to its own team's coffers.
Related: Martin St. Louis, the Little Big Man
For example, both the St. Louis Blues (the 2019 Stanley Cup champions) and the Washington Capitals (the 2018 Stanley Cup champions) earned over $20 million in revenue from tickets, concession, and merchandise sales during their Stanley Cup runs. In contrast, the 2020 Stanley Cup-winning Tampa Bay Lightning earned none of that revenue from its victory. When the books were read at the end of the Lightning's season, it showed that the team had posted an $11 million operating loss.
Fortunately for other NHL teams, the billion-dollar franchises in New York, Toronto, Montreal, Chicago, and Boston should help carry the rest of the league through the Financial disaster that's been attendant with the COVID-19 pandemic. These highly valuable teams – the Rangers ($1.65 billion), the Maple Leafs ($1.5 billion), the Canadiens ($1.34 billion), the Blackhawks ($1.085 billion), and the Bruins ($1 billon) – bring in almost 1/4 of the NHL's revenue. Without them, the league would have lost $50 million.
Item Two: Rasmus Sandin Is Improving: Is that Enough to Break into the Line-up?
Rasmus Sandin can't wait for the Maple Leafs' training camp to begin for the 2020-21 NHL regular season. Although Sandin's skating and improved during his offseason training in Sweden, he understands that the competition for a full-time job on the Maple Leafs' defense might be difficult for him this season. His competition will include free-agent signees T.J. Brodie, Zach Bogosian, and Mikko Lehtonen.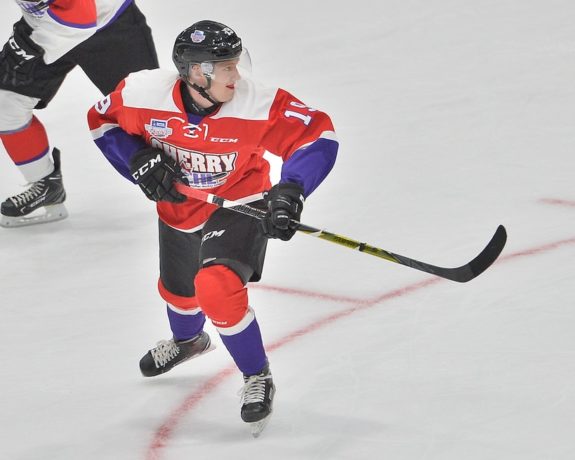 When Sandin was asked what his goals for the season were, he replied that he wanted to "play all the games I can and make a bigger impact on the team this year — try to help the team win more games."
Related: Q & A with Whale Rookie Kayla Friesen
Sandin noted that he felt "prepared and I can't wait to get camp started." The jury is out on where his place might be on the Maple Leafs' roster.
Item Three: General Manager Kyle Dubas Roots for His Players
Because Maple Leafs' general manager Kyle Dubas is the only general manager who's been in charge of the Maple Leafs since I began covering the team, I'm really not sure about what relationships between other general managers and their players look like. However, one thing I've come to appreciate about Dubas is that he seems to have good relationships with his players. The time he spent in the hospital after young Ilya Mikheyev's difficult surgery when he was cut by a skate about a year ago now seems to be a case in point.
Recently, however, I read Dubas' comments about star defenseman Morgan Rielly. Although Rielly's play wasn't up to par during an injury-riddled 2019-20 season, Riley was a clear Norris trophy candidate in 2018-19. As far as his time with the team, Rielly already ranks in the top 15 in terms of games played (517) during the Maple Leafs' long history.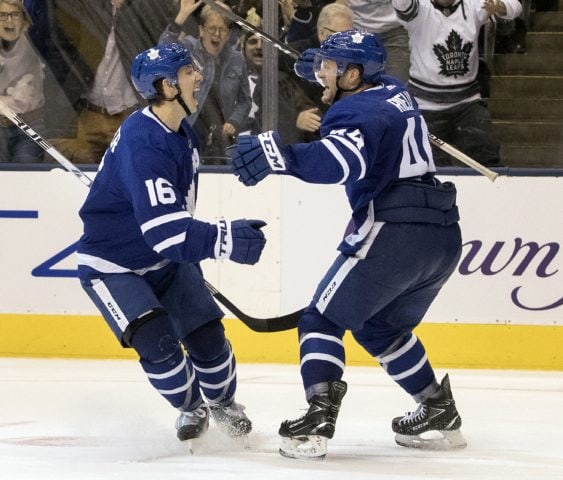 In commenting on his defenseman's play last season, Dubas noted that Rielly had "sustained a really bad injury — a broken foot on a blocked shot in Florida — and he had also been dealing with an injury in the first half of the season before he was hurt, which had kind of slowed him down."
Related: Maple Leafs News & Rumors: Rielly, Barrie, Abruzzese & Nylander
Dubas added, "When Morgan Rielly came back and was fully healthy against Columbus, it was great to see him back at full bore — the way we all knew him to be. As a manager and a coach, you are always rooting, if you have players on your team that are so selfless in their actions, for them to ultimately have success. I think everybody does on the team does as well. We are really excited to see Morgan next year back and firing on all cylinders throughout the entire season."
What's Next for the Maple Leafs?
Today's announcement that Nick Robertson wouldn't be available to Team USA so that he could be a full participant in Toronto's training camp must be the cause of ambivalence for the youngster. On one hand, if Bob McKenzie's report is correct, that means Robertson would be counted on by his team to make the roster. On the other hand, it means not playing for Team USA.
My guess is that, although I believe Robertson certainly values his Team USA experience, his main goal is to make the Maple Leafs roster. If that's the case, then McKenzie's announcement by the Maple Leafs must be personally encouraging. There is a good chance we will see Robertson in the team's line-up for the 2020-21 season.