There's a great deal of buzz surrounding Montreal Canadiens' rookie defenseman Alexander Romanov. The talk is that the young man is the real deal and it will be interesting to see how he handles, not only the stress of playing in Montreal, but the added pressure to perform with some extremely high expectations thrust upon him out of the gate.
A number of insiders seem to think he'll be able to handle the load just fine.
Related: Canadiens Signings Poised to Make the Greatest Impact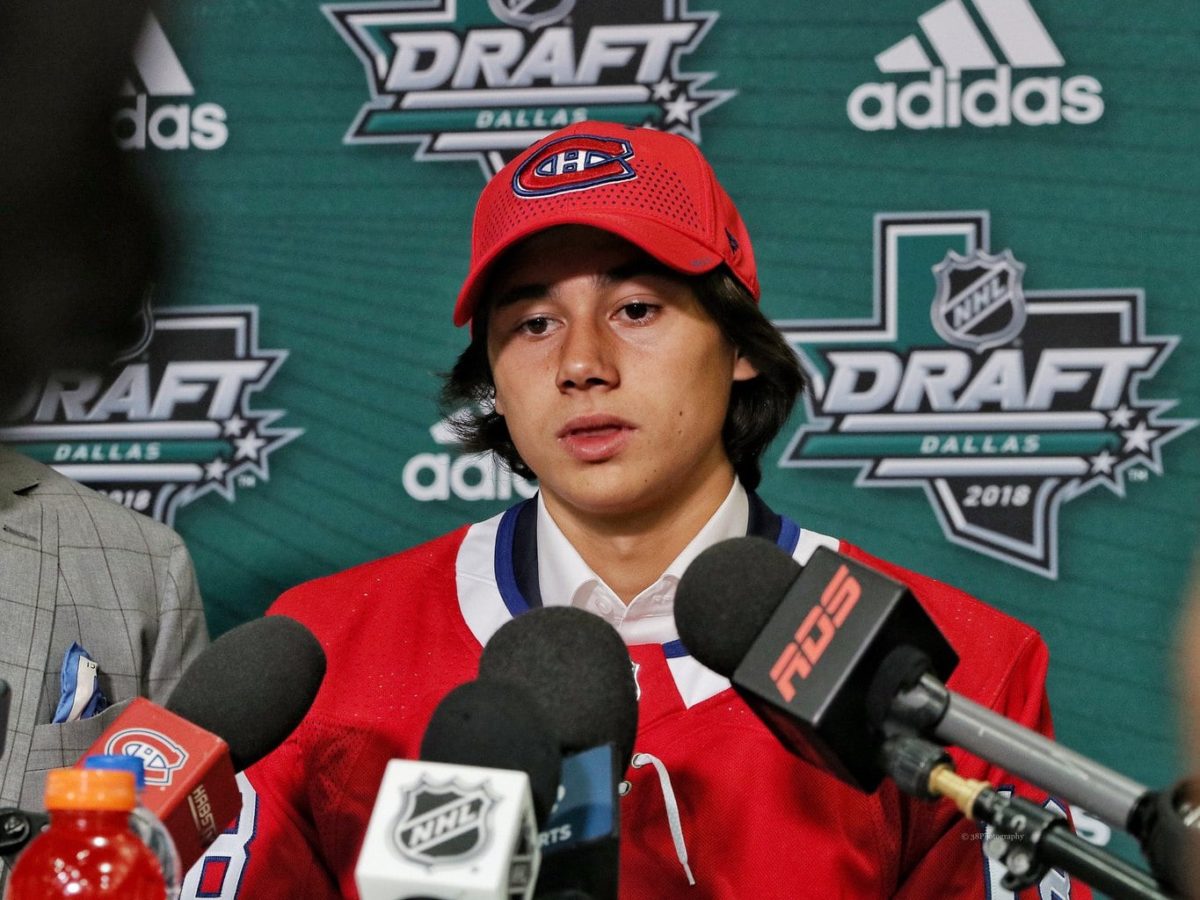 As Eric Engels of Sportsnet noted during an Over/Under video segment, it's one thing for the media and fans to hype up a rookie, but when nearly everyone involved in the organization from top to bottom does it, that's something else. Engels notes, "Whether it's management, the coaching staff or the players, they have not been shy about the potential Alexander Romanov has in becoming a star in the NHL."
Over/Under 15 Minutes Per Game?
With that in mind, the idea was to try and predict just how much ice time Romanov might get as a rookie. The question posed was whether or not he'd get 15 minutes per game and both Engels and Kyle Bukauskus took the over.
Bukauskus explained, "I'm going over, I'll tell you this. I go back a number of years and I remember asking Michel Therrien, who was coaching the Canadiens, how much you need to play a rookie in order to make it worth it to keep them around instead of sending them back to the minor or junior?" Therrien's answer at the time was 12. Considering a third-pairing defenseman in the NHL at 5-on-5 plays 12 minutes and 15 seconds per game, 15 minutes might seem like a big jump.
But, Bukauskus was convinced, based on the way the Canadiens have been talking about Romanov, that 15 minutes is not out of the realm of possibility. Suggesting he'll be a key factor on the Canadiens penalty kill should get him over that mark.
But Where Will Romanov Play?
Engels agreed that 15 minutes is reasonable, especially if you factor in the fact that talk has been Romanov might start the season alongside top-end blueliner and team captain Shea Weber. Placing the rookie beside someone that is heavily relied upon to carry the defensive load for Montreal shows great trust. This also suggests Romanov could see top-four minutes and over other left-side defenders like Brett Kulak, Ben Chiarot, and Joel Edmundson.
So, not only are the Canadiens talking about the young prospect defender, but they're already expecting he'll be so NHL ready that he's set for top-four minutes with one of the best defensemen in the NHL over the past decade.
Not a bad job if you can get it.
Next: NHL Rumors: Golden Knights, Bruins, Penguins, Kings, Kraken, More