In today's NHL rumor rundown, there is some kickback to the earlier reports that Max Pacioretty is in play on the trade market. Who is right when it comes to the reported rumor the Golden Knights are trying to move the forward? But, there is also talk that numerous teams have checked in with the Golden Knights and have shown interest. Finally, there is plenty of news surrounding the Seattle Kraken this week.
Insiders Debate Availability of Pacioretty
After TSN's Frank Seravalli reported that the Vegas Golden Knights had doubled down on trying to trade forward Max Pacioretty, a couple of NHL reporters took issue with the report. First, Jesse Granger who covers Vegas for The Athletic isn't sure the Knights are really trying to move the forward so much as they are just testing the market.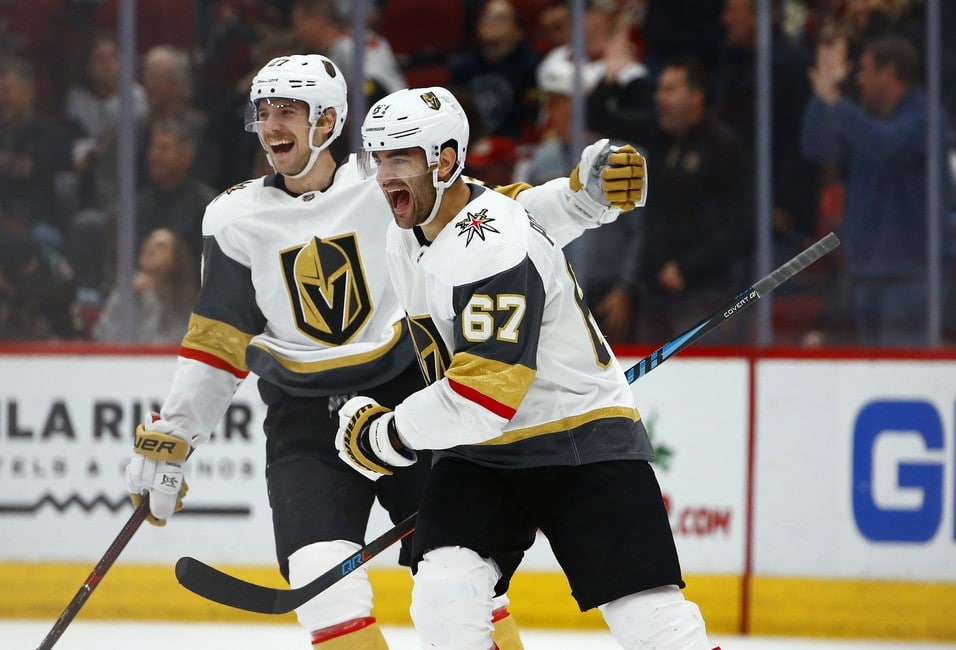 Granger writes:
From the information I've gathered, it seems much more likely that general manager Kelly McCrimmon is simply testing the trade market following a period without much movement, with the 2021 NHL season finally appearing on the horizon.

… In the end, nothing may come of this. I don't believe the Golden Knights are specifically shopping Pacioretty, but more so floating names to potential trade partners to weigh their options as the season approaches.

source – 'Granger: Why the Golden Knights shouldn't trade Max Pacioretty' – Jesse Granger – The Athletic – 12/09/2020
Then there was ESPN's Greg Wyshynski who actually tweeted that he fact-checked Seravalli's report and noted he doesn't "believe he's in play." Granted, Wyshynski didn't accurately tweet what Seravalli had actually said during his report so that led to Seravalli responding and critiquing Wyshysnik's ability to be a reliable source.
Related: Bruins Face New Challenges With Proposed Divisional Realignments
Pacioretty a Fit With the Bruins?
While they wouldn't be the first team one might think of when it comes to acquiring Pacioretty in trade, Boston Hockey now's Joe Haggerty suggests the Bruins should take a run at the forward.
He notes it could cost them winger Jake DeBrusk and perhaps defense prospect Urho Vaakanainen but Haggerty feels it would be a trade worth making considering Pacioretty's production and where he'd slot in on the Bruins roster.
Penguins Among Teams Showing Interest
Dan Kingerski of Pittsburgh Hockey Now reports that multiple sources have said the Penguins are among the NHL clubs expressing interest in Pacioretty. Kingserski writes that GM Jim Rutherford recently circled back on Pacioretty and is waiting to hear back.
Kingerski said the Penguins are merely exploring the idea of a trade but writes:
The winger has three-years remaining at $7 million AAV per season, and everything about the Penguins acquiring Pacioretty would seem to be both economically impossible and lineup implausible. As an expensive and offensively productive LW, Pacioretty is a top-six winger, and the Pittsburgh Penguins are full up on the left side.
Related: Canadiens' Prospect Caufield Needs to Excel at World Juniors
Kings Were Interested Before, Could Be Again
Haggerty also notes that the Los Angeles Kings might be interested in revisiting a trade for Pacioretty, one they thought they had done back before he was moved from the Montreal Canadiens in 2018.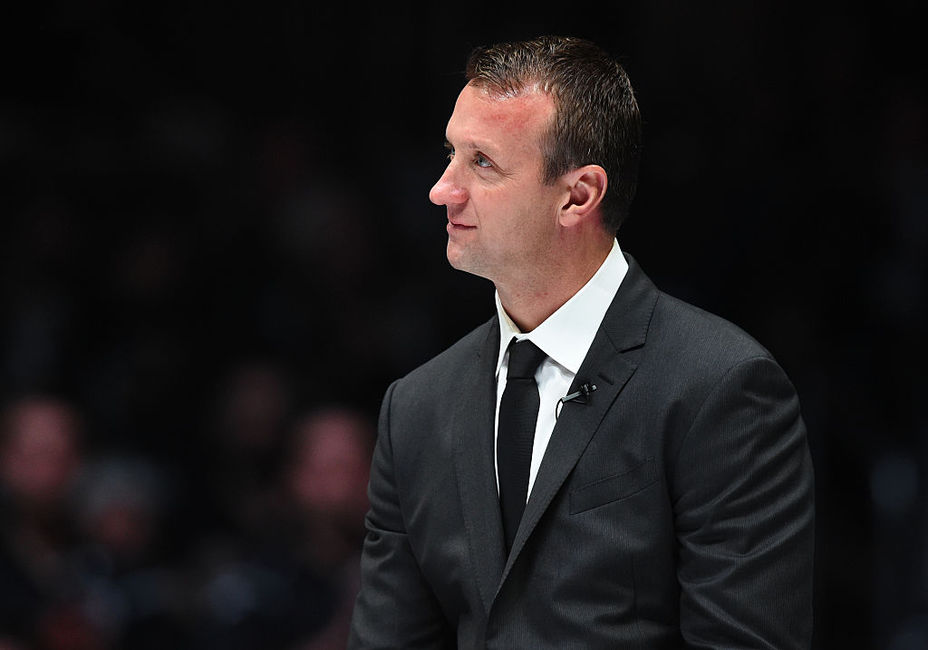 Haggerty notes, "Yes. There have been numerous talks and different scenarios thrown around." He adds. "This is definitely going to cost the Knights a first round pick too. …maybe even a future second." 
He also says the Kings might stay the course as they expectation is they may not be competitive for two or three more seasons which coincide with the ending of Pacioretty's current contract.
Latest Buzz Surrounding the Kraken
Outside of the reports by TSN's Pierre LeBrun that the Seattle franchise's CEO Tod Leiweke notes the team expects to have sold out of their season ticket package offerings by February, there is other news surrounding the Kraken.
They have continued to make their installment payments on their expansion fees and once they hit their $650 million entry fee mark in March, they will be eligible to join in league functions such as Board of Governors' and GM's Meetings and can begin making trades and signing free agents.
Also, the team has started to build a diverse but quality analytics department, the second-largest in the NHL.
---
---
Catch up on all the latest NHL Rumors