Cole Caufield has been one of the most talked-about Canadiens prospects so far this season. After a slow start, he worked his way to being the leading scorer in the NCAA with six goals and twelve total points, heading into the World Junior Championship (WJC). It will be in this tournament that he will need to show not just the Canadiens but the world how good of a player he will be going forward.
Record-Breaking Season
While playing in the United States Development Program (USDP) in 2018-19, Caufield was the most dominant goal scorer they ever had, scoring 72 goals in 64 games, surpassing the old record of 55 goals held by Auston Matthews and Phil Kessel. His biggest strength is his pure scoring ability, but he also has a keen eye for getting open around the net.
Related: Future for Canadiens' Cole Caufield Undecided
If you take his entire 2018-19 season, Caufield scored a lot, playing in two leagues, the USNTDP, USDP, and the WJC-18: a total of 115 goals in 99 games. This would be an amazing season for any hockey player and a huge reason why he was ranked in the top 20 by some scouting agencies. Many thought he could go top 10 if it weren't for his size; at only 5'7″ 162 Lbs, Caufield was considered too small for most clubs, and he fell into the Canadiens laps at 15th overall.
NCAA
When drafted by the Canadiens, Caufield was enrolled at the University of Wisconsin. Although he was excited to start his pro career with the Canadiens, general manager Marc Bergevin thought it would be best for him to play a year or two with the Badgers to strengthen his game. In his first year with Wisconsin, he didn't disappoint scoring 19 goals and 36 points in 36 games and winning the Freshmen of the Year award.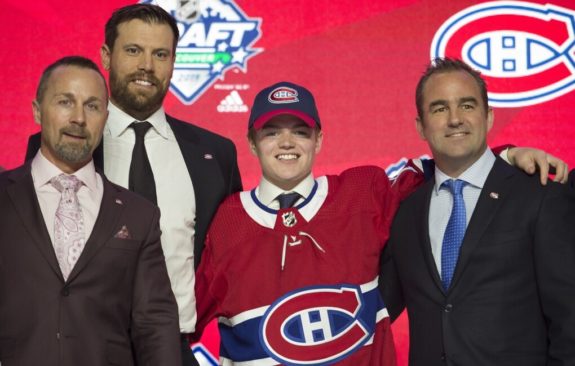 Due to the COVID-19 pandemic, the NCAA season didn't start until Nov. 14, which might have been a good thing for Caufield because it was revealed that he had contracted the virus during the break. Although he didn't suffer any ill effects from having it, he had a slow start to his season – to his standards – by not scoring a goal in the first four games. He did, however, have four assists in those games and would go on to score six goals and eight points in his last six games to lead the NCAA in scoring with 12 points.
World Junior Championships 2020
It's no secret that Caufield had a very disappointing tournament during last year's World Junior Championship (WJC), scoring only once in five games and finishing with only two points. Some found it hard to understand why a prolific goal scorer like Caufield was on the third line, lined up with defensive-minded players and only played minimal minutes during the tournament.
There are many reasons why he was on the third line with age being a major one. The US team had Oliver Wahlstrom, Nick Robertson, Arthur Kaliyev to compete with for ice time. It would've been easy to see why he got third-line minutes.
The one goal he did score was impressive, an overtime winner to beat the Czech Republic in round-robin play. Many would argue that there are several reasons why he didn't play as well, whether it was the line he was on or the positions he was put in; however you look at it, the results are the results, and he needs to look to this year's tournament to show he can do the job.
World Junior Championship 2021
Caufield will get another chance to show off his talents this year at the WJC. He will be one of several returning players and should be in the top six for the team, matched up with some high-end talent. This could be a blessing or a nightmare, depending on how it turns out. This time around, there will be no excuses for him if he fails, but then again, what will it take for him to be successful?
Related: Canadiens' Untouchable Prospects
For a pure goalscorer, it would seem for most that Caufield would need to score goals, which makes sense unless you have been paying close attention to his last two seasons in Wisconsin. Caufield's game has become more complete since joining the NCAA. In the USDP and the leagues leading up to the NCAA, Caufield scored way more goals than assists. When he got to Wisconsin, that evened out more he had 19 goals and 17 assists in his freshmen year with the Badgers.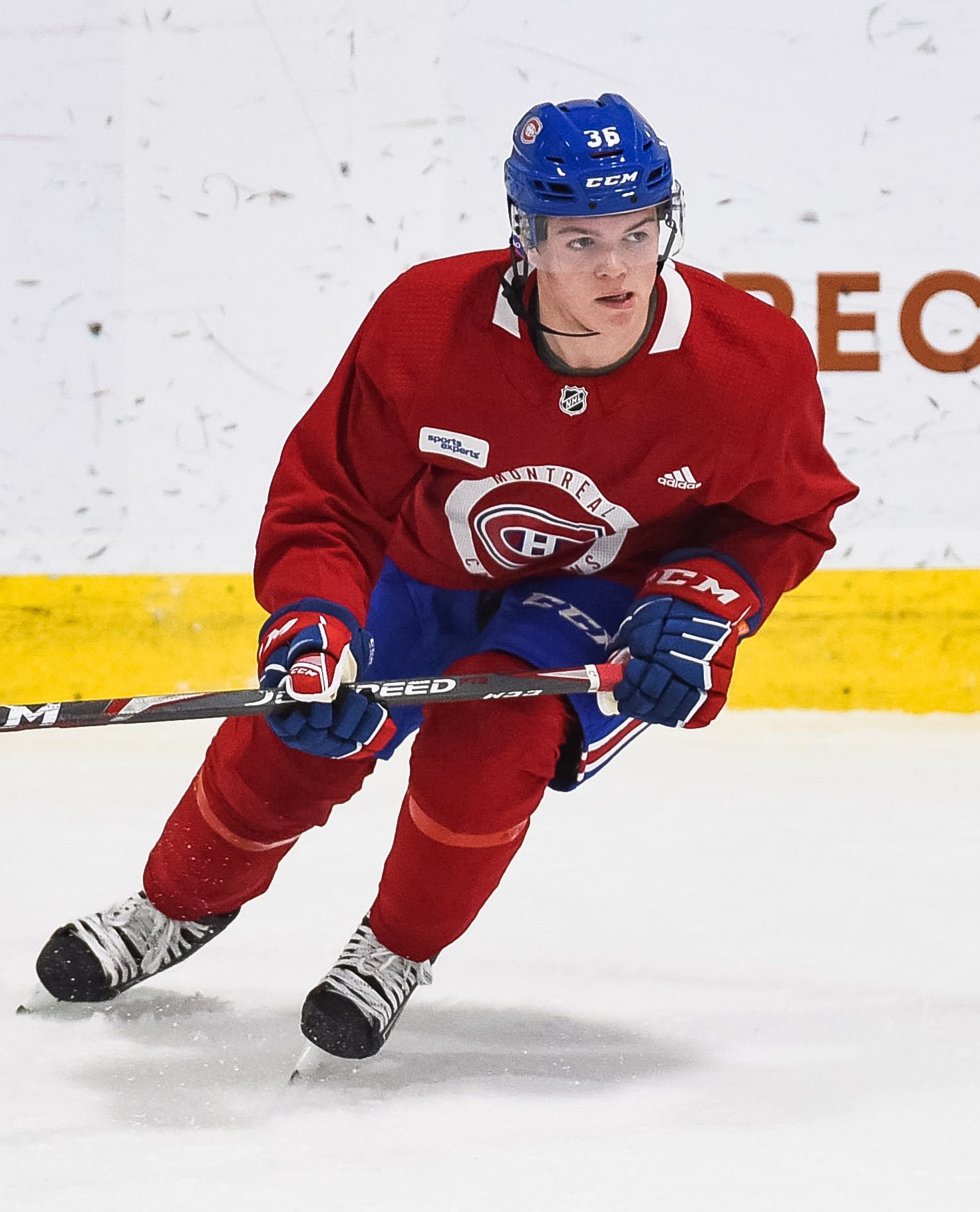 This is a far cry from his 115 goals to 44 assists ratio the season before, mind you; he is the most talented forward on the Badgers, and he has to create most of the offense himself, especially this season. Based on his newfound balance in scoring, all he should have to do is be productive, whether that's assisting on goals or scoring them. Since he is a pure goal scorer, then scoring the goals would be preferred. Having said that, if he can't score or help create offense, then that could be a reason to be concerned.
This is the biggest chance Caufield has to prove to the doubters and the Canadiens management that he is almost ready to take the next step. A good showing at this tournament could mean he has a chance to be in the NHL sooner rather than later. A poor showing may see him playing in Wisconsin for another season unless he continues to lead the league in scoring for the remainder of the NCAA season.
---
---