Robyn Regehr wasn't born in a typical hockey market. Born April 19, 1980, in Recife, Brazil, Regehr is just one of the two NHL players born in Brazil. He was raised in Indonesia from the time he was three until the age of seven before he and his family eventually migrated to Canada. The other former pro from Brazil is Mike Greenlay, who played two games for the Edmonton Oilers.
Regehr spent 11 seasons with the Calgary Flames beginning in the 1999-00 season, so he was with the team for some of the highest of highs, like when he and his club went all the way to Game 7 of the Stanley Cup Final in 2004, or when his teammate Jarome Iginla scored 50 plus goals in a single season, twice. With the highs also came the lows, like threats of relocating the team, missing playoffs multiple times, fired coaches, and empty seats in the Saddledome.
Through the good times and the hardship, Regehr remained loyal to the Flames and the city of Calgary. He averaged 21:25 of ice time a night and never complained. He edged himself into the hearts of Flames fans with his grit and determination, and for that, he deserves recognition.
What Kind Of Player Was Regehr?
Regehr was the type of defenseman that would make you wish you didn't skate with the puck for that extra split second, because as soon as he caught you in the left corner where he famously made a name for himself, you were finished. Just ask former Oiler, Ales Hemsky. "I'm responsible for one or two of Hemsky's shoulder surgeries," said Regehr.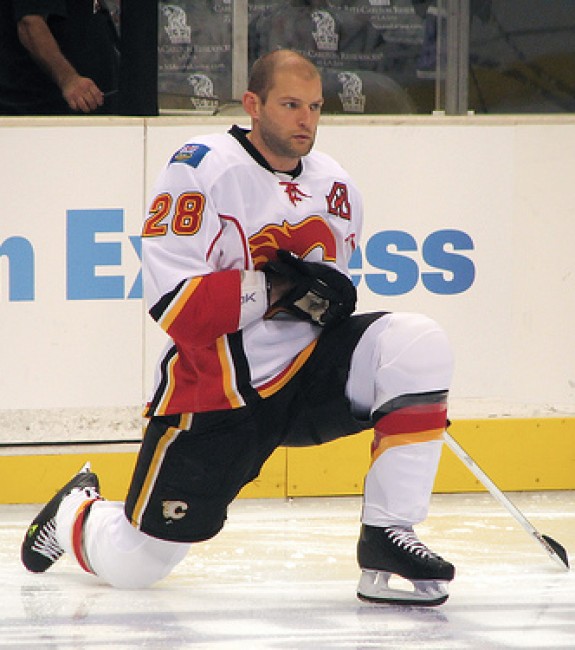 His average time on ice just shows you how paramount he was to the Flames' blueline. He was well trusted by his coaches in pressure-mounting situations and was notorious for sticking up for his teammates, as he registered 29 fights. In his prolonged career of 1,089 regular-season games, he deposited 199 points, 972 penalty minutes, as well as an outstanding +30 plus/minus.
Valuable Asset Away From The Rink
As a defenseman, it was Regehr's job to wipe out the opponent and get the puck to the forwards. According to HockeyReference.com, since the 2007-08 season, Regehr dished out 1267 hits, which was highly beneficial to a Calgary charity, the IMPACT Society. For every hit Regehr made, he donated $75 to the IMPACT Society, a non-profit group that helps teens find their potential in life. This heartwarming act of generosity saw $25,000 raised to date back in 2010.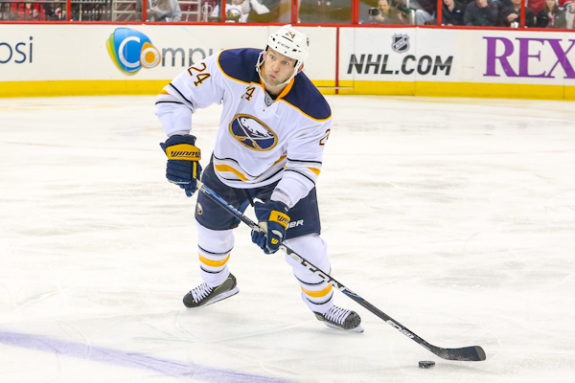 His humbling demeanor was second to none. When I imagine Robyn Regehr, of course, his time on the ice and his leadership will always be at the forefront, but with such a big portion of his time here being spent in the community, I often envision him surrounded by children at the Alberta Children's Hospital. That's just who he is- an unselfish, humble human with an attitude that says "I'm in."
His ability to be a light in a world of darkness saw Regehr earn high praises from his former teammate, Craig Conroy. "That's what made him special. It wasn't about getting the points, it was about winning and being part of the team and part of the community," said Conroy.
A True Champion
As fate would have it, Regehr never managed to capture redemption and win a Stanley Cup with the Flames, but he did however reach hockey's ultimate prize with the Los Angeles Kings in 2014, which happened to be his final season in the NHL.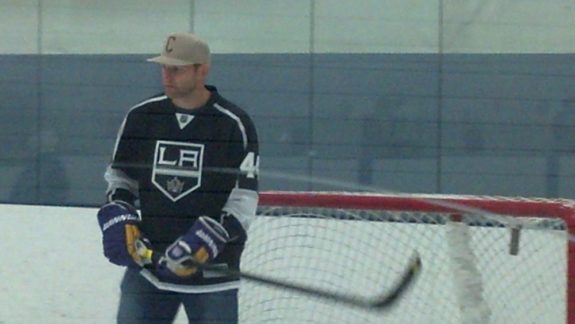 As difficult as it was on Regehr and the Flames to come just a goal short of a title in 2004, he will always be considered a champion and a winner for his dedication in Calgary.
---
---
My job as a writer is a dream come true. I wake up every day and remember, this is the kind of job I've wanted since a very young age. In order for me to continue fulfilling that dream, I need you, the reader, to let me know how I'm doing. Feel free to subscribe to The Hockey Writers, and drop a comment regarding anything Calgary Flames. Thank you!