In a recent edition of THE HOCKEY WRITERS Live, host Mark Scheig asked a trio of writers for the Toronto Maple Leafs about the leadership for the team. "There are some people out there questioning the leadership in the room," said Scheig. "Do the Toronto Maple Leafs have a leadership problem?"
"Since the rebuild began, they've been trying to find their identity," answered Peter Baracchini, who pointed out the leaders who have joined the club over recent years, including Jake Muzzin, John Tavares and Jason Spezza. "That still didn't seem like it was enough. It wasn't enough to get them over the hump. This time around, they brought in Joe Thornton and Wayne Simmonds, players who have shown that they have that mentality to push this team over the limit, lay everything on the line, finish your checks and get in on the forecheck to do the things that they (the Leafs) sort of lack."
Leader-Ready?
Kevin Armstrong said he is amazed it's even an issue. "When we look at that room and the amount of letters that guys have worn in the past, especially with the signings this offseason, so there better be leadership there now." Armstrong questioned the delay in naming a captain: "when you look at it, how long did it take to name a captain? (Dion) Phaneuf left a long time ago, and it took a long time to put a "C" on somebody… no one was taking the reigns and really running with it."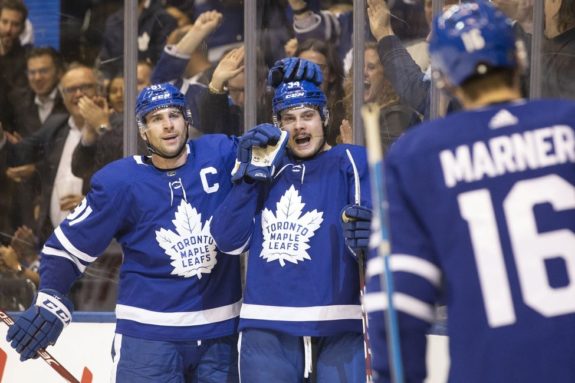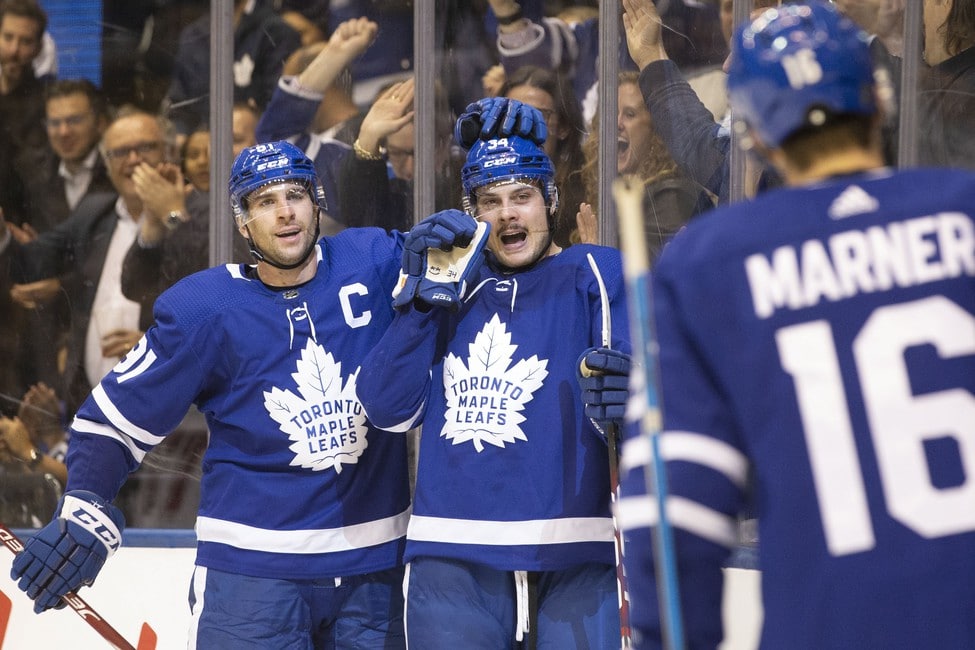 Andrew Forbes reminded viewers that there were a lot of unknowns going on behind the scenes. "There was that whole debacle of where was the 'C' going to go with the whole (Auston) Matthews thing down in Arizona, the Leafs come out and say it was John Tavares' letter to lose the entire time." Forbes was referring to Matthews' disorderly conduct charge that was later dismissed. "We have to remember this is still a young core, these guys are just hitting their stride. With that said, none of them were ready to lead a team, especially in a hockey mecca like Toronto."
New Leaders in the Room
The writers' trio all point to Joe Thornton as the key offseason signing to address the leadership issue. "They are not bringing in Joe Thornton for 50-70 points, they are bringing in Joe Thornton because he is a guy who is going to hold people accountable," said Forbes. "He is going to be in the dressing room and he is going to have something to say when these young guys don't put the effort forth on every given shift. He brings more to the room than we give him credit for… to come in and teach these young guys this is how you are when you want to be a pro."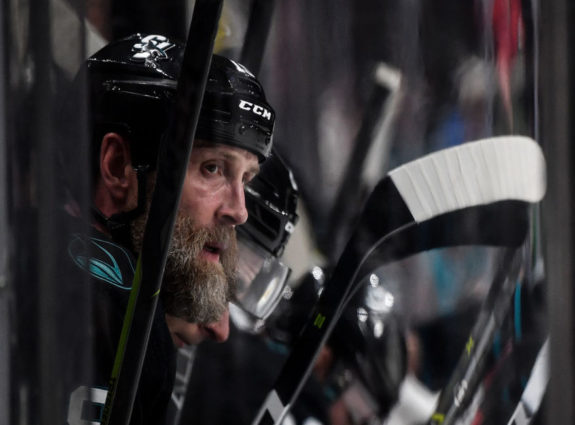 While the lack of leadership may have been addressed this offseason, there is now a more significant question — chemistry. How will young millionaires who've ruled the roost for years accept new guys telling them what to do and holding them accountable? Thornton is older than several of the Maple Leafs' parents. However, when Patrick Marleau played in Toronto, he was a welcome mentor to an even younger and less wealthy star player group. Chemistry is a tricky mix on all sports teams. Has Toronto finally figured out the right mix? We will find out when the 2020-21 season begins.
---
---
Be sure to like, follow, and subscribe to our Facebook and YouTube channel so you don't miss out on any of our shows, including 'Blackhawks Banter', 'The Hockey Writers Grind Line' and our flagship show 'THE HOCKEY WRITERS Live' with host Mark Scheig.