Training camp is set to open on Jan. 3 and with it comes a unique opportunity for some young talent on the fringes to make the Vegas Golden Knights roster. Typically, Vegas' depth and veteran presence would leave open jobs with the big club scarce, but cap constraints and the newly introduced taxi squad make for a potentially meaningful camp within the prospect ranks.
While splashy trades have been floated to help clean up the Golden Knights' cap sheet, there are ways for the club to become cap compliant by simply moving money around and carrying fewer than 23 players on the roster. In the short term, at least, that could be as simple as stashing a veteran depth piece like Chandler Stephenson on the taxi squad while giving a younger, cheaper option a look.
Under that scenario, there could theoretically be a job or two available in the opening night lineup of a Stanley Cup contender for a young player looking to prove himself. So, it's only natural to wonder who that might be. Let's take a look at some potential breakthrough candidates who could earn their way into the lineup.
Dylan Coghlan
For evidence of Vegas executives' keen eye for hockey talent, look no further than 6-foot-2 defenseman Dylan Coghlan. The 22-year-old went un-drafted before earning a contract through participation in a development camp. Three years later, he appears NHL ready after transitioning from a standout season with the Western Hockey League's (WHL) Tri-City Americans to two successful years with the American Hockey League's (AHL) Chicago Wolves.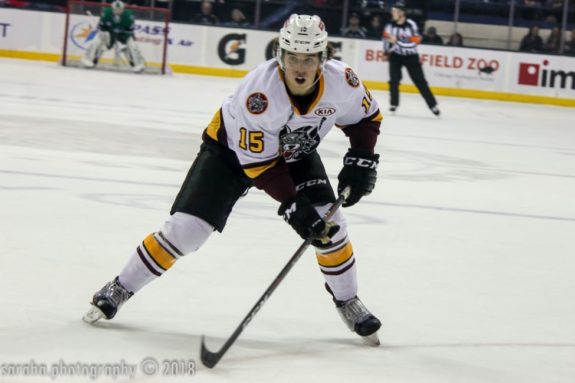 Coghlan's combination of size, playmaking ability and a booming shot could one day make him a top four mainstay and power-play anchor. For now, after two solid seasons in pro hockey, Vegas may view him as suited for a tryout in a depth role. Apart from the cap relief benefits — his cap hit is about $715,000 — the right-shooting blueliner could gain a major boost being mentored and playing alongside the likes of Alex Pietrangelo, Shea Theodore and Alec Martinez.
Nic Hague
Like Coghlan, Nic Hague is a defenseman in the Golden Knights system whose draft year came in 2017. However, Hague was taken in the second round — 34th overall — and with good reason. The 22-year-old left-shot defenseman stands 6-foot-6 and weighs a hulking 220 pounds, making for a formidable presence on the back end before even considering a booming slap shot that has been referred to as a "Haguer bomb." (from 'Golden Knights rookie serving up 'Haguer bombs' in NHL,' Las Vegas Review-Journal, 11/25/2019)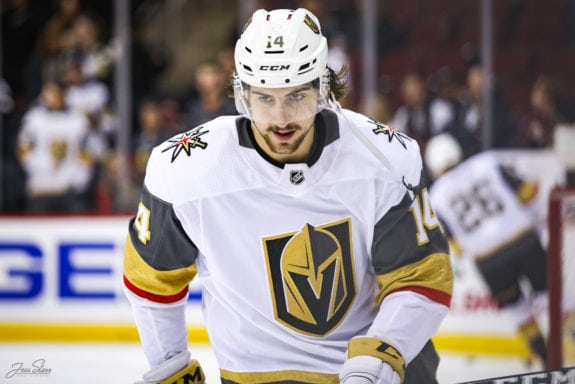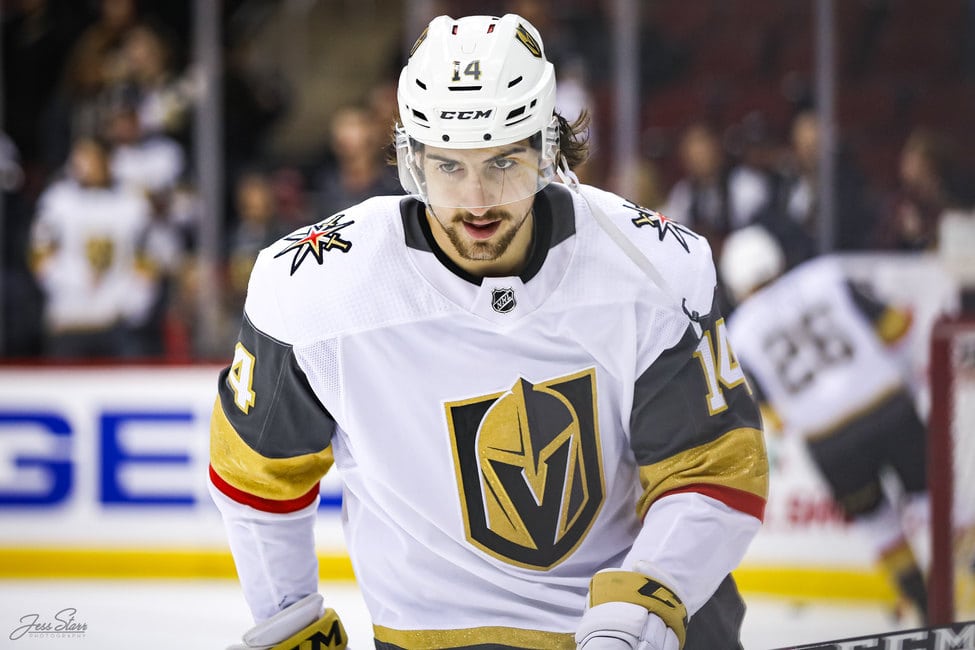 As far as reaching the NHL goes, Hague has already arrived. He got into 38 games across two stints with the Golden Knights last season, getting opportunities to play alongside Theodore and scoring his first goal in his final game before the pause. Sporting a cap hit just under $800,000, the former Mississauga Steelhead could add a new chapter to his NHL journey by further solidifying himself as a regular in the league.
Keegan Kolesar
This isn't my first time pumping the tires on the big, physical 23-year-old forward Keegan Kolesar. In fact, on more than one occasion, I've floated the (admittedly somewhat unpopular) possibility of unloading Ryan Reaves and replacing him with Kolesar, a player who can offer similar value as a younger, cheaper option. Whether in place of Reaves or not, though, it might be time to see what the 6-foot-2 tough guy can offer the big club.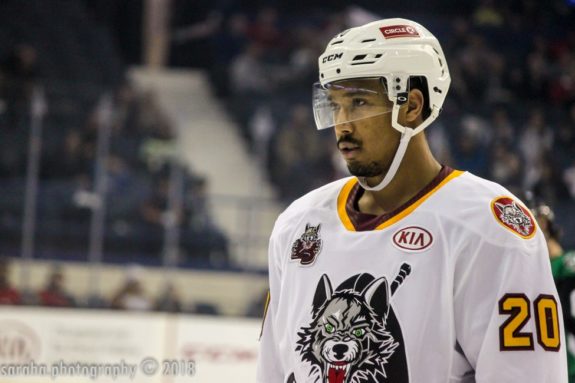 Kolesar has played exactly one game for the Golden Knights, making his NHL debut back in January. He joined the rest of the roster as part of the taxi squad for the playoff bubble, although he left early to be with his father before he passed away from COVID-19. The former Seattle Thunderbird (WHL) would surely love to move past a rough 2020 with a strong performance in camp and, perhaps, a regular NHL role.
Jack Dugan
Jack Dugan still has yet to play one minute of professional hockey. But while he can probably be considered a long shot to stick with Vegas out of training camp, the 22-year-old winger may still be on the fast track to join the club. Dugan has spent the past two years at Providence College (NCAA), where he posted 52 points in 34 games last season and was named a Hobey Baker Award finalist.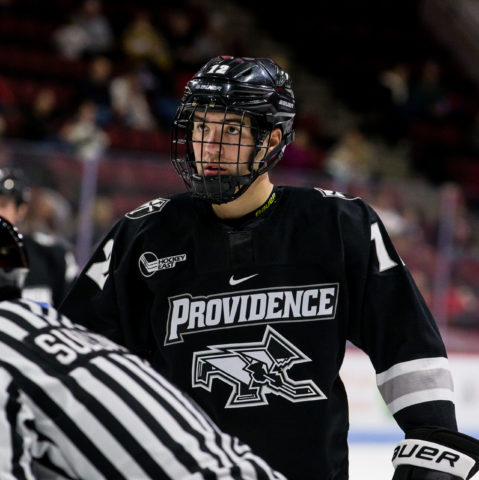 Dugan might be the biggest eye-opener in camp, reportedly bulking up and working tirelessly on his game since the college season ended. It's not a stretch to think that the crafty playmaker could work his way up at some point this season.
You might notice that Cody Glass, who is actually younger than each of the aforementioned prospects, isn't covered here, but that's because he's all but a lock for both a roster spot and a top-six role. Beyond Glass and the other sure things, head coach Pete DeBoer will have to keep an open mind once training camp gets underway. Something has to give between now and Jan. 13, and it makes sense that DeBoer and general manager Kelly McCrimmon might be hopeful that a rising young prospect or two make the forthcoming personnel decisions just a bit easier.
---
---