Just as quickly as TSN hockey insider Frank Seravalli reported that the Vegas Golden Knights were actively shopping 2019-20 leading scorer Max Pacioretty, the hockey world responded. The ripple effects from the report were immediate – bloggers pondered potential trade destinations, Vegas owner Bill Foley issued a predictable denial and Seravalli even found himself in a Twitter spat with fellow NHL reporter Greg Wyshynki.
With the NHL mired in a quiet spell as everyone awaits official word on when the new season will get underway, the Pacioretty report was a much-coveted piece of juicy news to be discussed and deconstructed. Naturally, then, talk turned to mock trades and, for Golden Knights fans, possible return packages. However, little of that chatter has seemed to center on whether the former Montreal Canadiens captain should actually be dealt.
If Seravalli's report is accurate, then perhaps Vegas general manager Kelly McCrimmon is too far down the road to take Pacioretty off the market. But while the Golden Knights could certainly use the salary cap wiggle room afforded by lopping off the 32-year-old's $7 million hit, the immediate damage to the Golden Knights on the ice could be catastrophic for a club hoping to contend for the Stanley Cup.
This Year Matters
For all that Pacioretty brings to the table, it isn't hard to see why he looks to be on the market. He's on the wrong side of 30 and still has $21 million left on his contract, and there's an argument to be made for moving the veteran winger while his contract can still be looked upon as having value.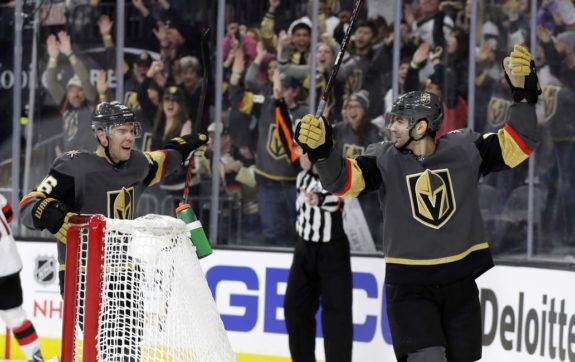 The problem with that thinking is it disregards where Vegas is at now. The club is firmly in win-now mode, with Cup contention in its sights. There's simply no way that losing their leading scorer doesn't jeopardize that. If reports of a 56-game season starting Jan. 13 are true, then continuity and chemistry will serve as valuable assets for teams. Even if Vegas could theoretically bring some scoring back by either returning a top-six winger or using found cap space to reel in Mike Hoffman, there's no guarantee the forward group meshes like they did last season.
Leadership
Unlike his tenure in Montreal, Pacioretty hasn't had the 'C' on his chest in Vegas, but that doesn't mean he hasn't been a prominent locker room voice over the past two seasons. The oft-mentioned candidate for the captaincy has been a core component of a character-heavy lineup, where a top-down emphasis on heady, defensively-minded play is driven by key players like William Karlsson, Mark Stone and Pacioretty.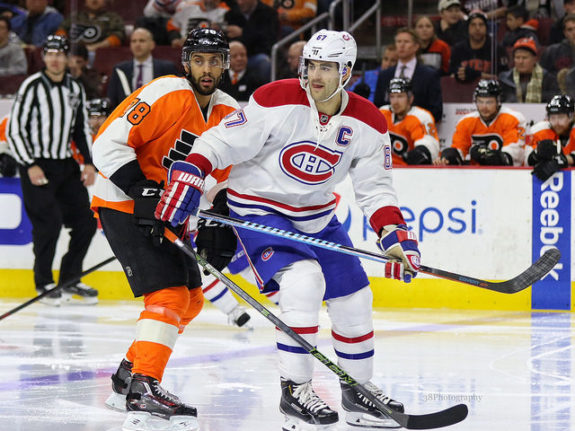 Losing a proven locker room leader might be more palatable for the Knights after the offseason signing of long-time St. Louis Blues captain Alex Pietrangelo. But even if Vegas can afford to lose a locker room leader, absorbing the discontent that comes with it may prove tougher to overcome. The club's core players have already reportedly grown disenchanted with McCrimmon's seemingly flippant roster turnover, an internal issue for an organization already dealing with a goaltending controversy.
Scoring Prowess
To dismiss Pacioretty as an aging, declining asset still set to be handsomely paid in the coming years ignores his recent track record. Not only were his team-leading 32 goals and 66 points the best totals he's put forth in three seasons, but his 0.93 points per game represented a career-best, good for 13th in the league among those who played at least 40 games.
He currently projects to handle left-wing duties on the second line alongside Cody Glass and Stone. In that scenario, Pacioretty's veteran savvy and deadly shot would be a huge asset for a young, developing center like Glass. There's no reason to think that, at least for this season, he couldn't actually offer some bang for Vegas' buck.
Overreaction?
In these tight economic times, especially in the face of a hard salary cap, it isn't surprising to see teams consider moving their high-priced veteran talent. What is surprising, however, is seeing the Pacioretty reports come in response to what is a decidedly smaller problem for Vegas. Assuming the Jan. 13 start date will actually go through, there is some urgency for the Golden Knights to act to get under the flat $81.5 million cap. But at just under $82.2 million currently, it's not like drastic cuts must be made.
Sure, it's nice to have some wiggle room, particularly with a former 30-goal scorer like Hoffman or one-time Vegas standout Erik Haula still available. That scenario would make more sense if there wasn't such a clear path to become cap compliant without cutting at the heart of your core by dealing Pacioretty. Even with $12 million committed to two goalies, getting under the cap could be as simple as trading Ryan Reaves and replacing him with the younger, cheaper and similarly skilled Keegan Kolesar.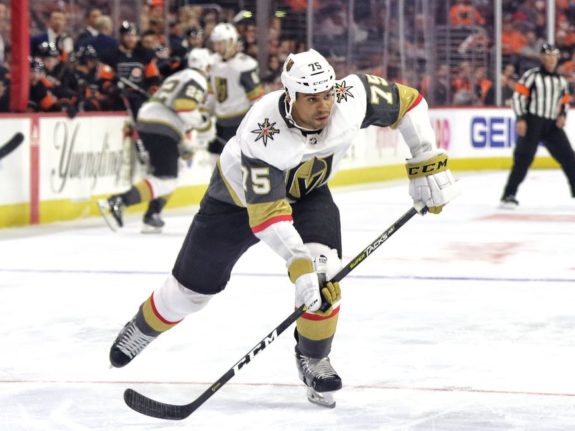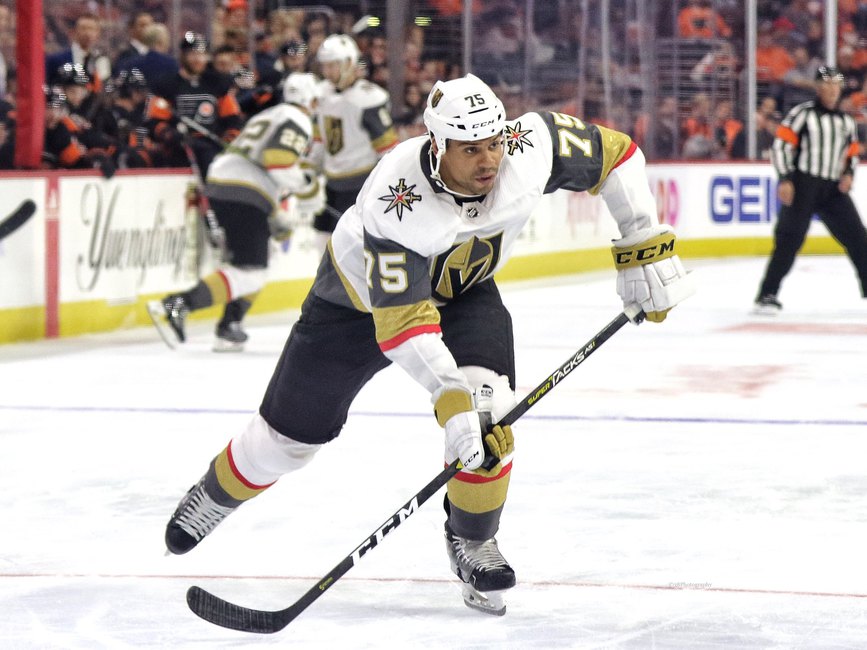 To be fair, rare has been the misstep in the Vegas front office. McCrimmon knows his club's cap situation, as well as what Pacioretty brings to the table. And sure, if the former Masterton Trophy winner can return future assets, flexibility and a top-six replacement like Hoffman, a trade may prove worthwhile. Still, this would be the biggest gamble in the history of an organization based in the gambling capital of the world.
Making such a dramatic change to a bona fide Cup contender so close to the (hopeful!) start of the season would be fairly unprecedented. It isn't hyperbole to say that a damaging trade here could undo everything that the Golden Knights have built.
---
---