On Dec. 8, fans of the NHL rejoiced in unison as it was announced that the NHL & NHLPA would cease negotiating the current Collective Bargaining Agreement and that they are aiming for a Jan. 13 start date to a 56-game season. This means that in a little over a month we will get back to watching our beloved teams hit the ice. It also means that any franchises over the cap limit need to clear some cap space and get under the salary cap, fast! Cue the Vegas Golden Knights.
After signing Alex Pietrangelo this offseason to a seven-year contract worth an estimated $61.5 million, the Golden Knights are now over the salary cap by an estimated $974,000. In order to become cap compliant by season's start, Vegas management has been open to trading some of their big-name contracts to afford them some cap room flexibility.
The most prominent name that has been discussed in trade talks the past couple of days is that of Max Pacioretty. The Vegas winger has three years left on his contract that pays him a hefty $7 million a season.
With the Golden Knights apparently looking to move on from the New Canaan, Connecticut native, it would be interesting to see where he would potentially fit in on another NHL squad. Any team with some salary space would love to bolster their squad with a recent 30-goal scorer, but to narrow it down, here are my three potential fits for Pacioretty.
Los Angeles Kings
The LA Kings had a disastrous 2019-20 season, finishing seventh in the Pacific division and only tallying 199 goals for, good for second last in the entire league. With this lack of scoring, it would be easy to see how the Kings could come into play for Pacioretty's services.
He put up 32 goals last season, along with 34 assists, which was good for 66 points, as well as leading the Golden Knights in scoring. The Kings greatly need an added scoring touch on the roster, seeing as Anze Kopitar led the team with 62 points, but was far ahead from the second-highest point producer on the team, Alex Iafallo (43). Pacioretty has five seasons of 30 or more goals under his belt, which would bring LA some much needed offensive consistency, something they are lacking.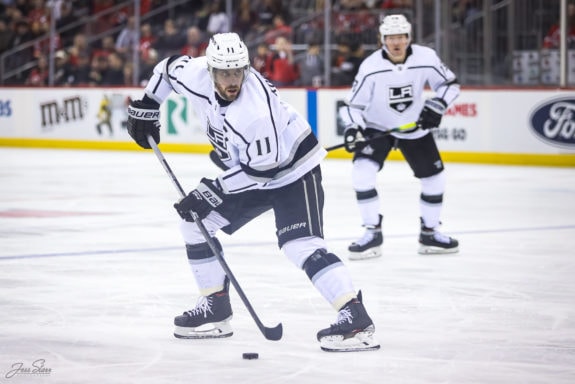 The man nicknamed "Patches" would become a familiar face on the Kings roster, seeing as Vegas and LA are housed in the same division and play each other often. With more than $13.5 million in cap space and no big-name unrestricted free agents to sign in the coming seasons, it would make hockey and financial sense for the Kings to pursue the former Montreal Canadiens captain.
New Jersey Devils
Habs fans are secretly wishing they can see this trade come to fruition. Not only would the acquisition of Pacioretty immediately bolster an already impressive New Jersey Devils top-six group, but it would also mean Max would be re-united with his old pal from his playing days in Montreal, P.K Subban.
Similar to the Kings, the Devils had a season to forget in 2019-20. Many of their players underperformed and the main characteristic that defined this team was that they had talented individuals on the roster, but couldn't live up to expectations. It's not all dark and gloomy though, as the Devils do house one of the most impressive young offensive arsenals in the league.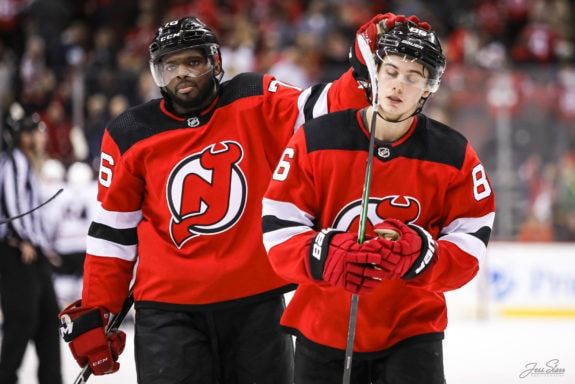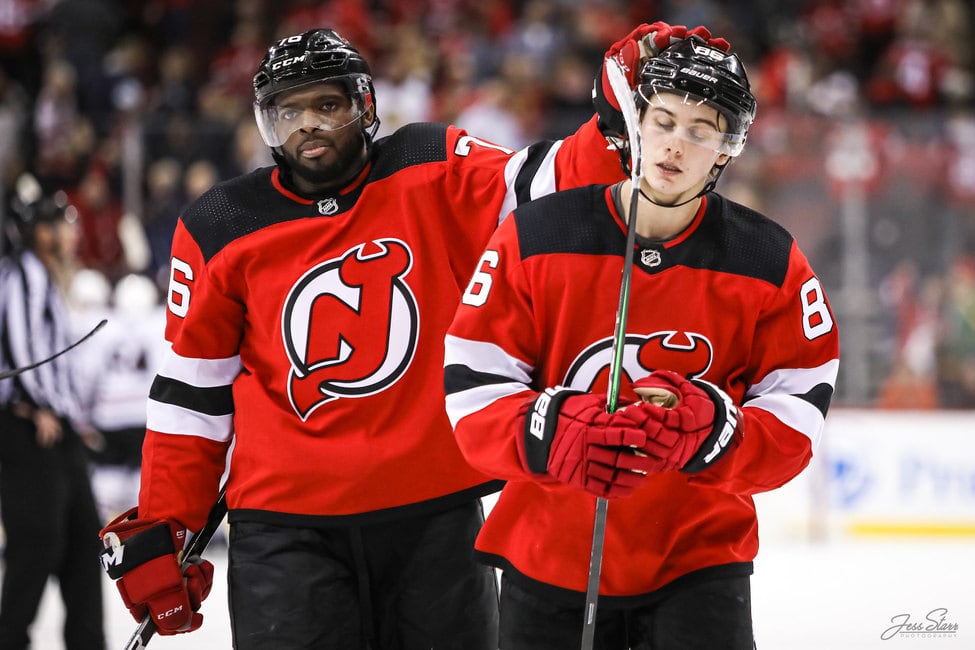 New Jersey has two young skilled centers in Jack Hughes and Nico Hischier, a Russian dynamo in Nikita Gusev and one of the most consistent, yet severely underrated, scorers in the NHL, Kyle Palmieri. The addition of Pacioretty would make this already dangerous lineup even more potent.
The Devils are currently sitting on more than $17 million in cap space, so money wouldn't be an issue if this were to happen. They have no clear leader, most of their talent is young and inexperienced and will benefit from Pacioretty's leadership qualities and work ethic. If I were general manager Tom Fitzgerald, I'd be phoning Vegas to see the asking price for No. 67.
Florida Panthers
The sunshine state saw one of its clubs, the Tampa Bay Lightning, take it all this year. Their other club did not fare as well, though. Although the Florida Panthers did qualify for the playoffs for the first time since 2015-16, they quickly got bounced by the Islanders in the play-in round.
In the offseason, it seemed things got worse, as they lost two of their main offensive weapons. Evgenii Dadonov, who made a name for himself as a supremely consistent point producer with the Panthers, left in free agency to Ottawa. To add salt to the wound, Mike Hoffman and the Panthers couldn't come to terms on a deal so he left and is currently still testing the free-agent market. With two of their most prolific wingers gone, it is easy to see why the Panthers would be frontrunners if Pacioretty were to get traded.
With his acquisition, the Panthers would form one of the most lethal first lines in the NHL. Aleksander Barkov, one of the NHL's most underrated centres, would benefit greatly from having Max on his wing. Pacioretty's lethal shot is the perfect complement to Barkov's dazzling playmaking skills. Add Jonathan Huberdeau into the mix and this team just got a lot more exciting to watch.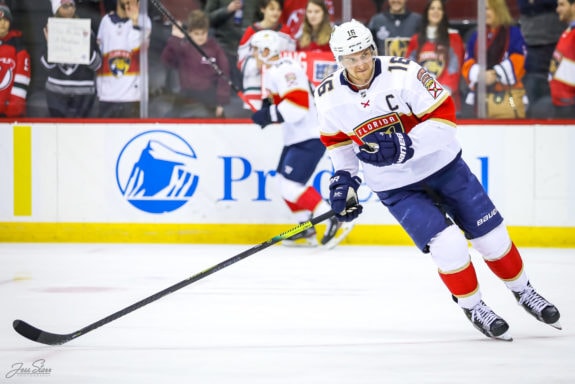 Florida is sitting comfortably with approximately $8.3 million in cap space and with the addition of Pacioretty's contract, would be near the salary cap ceiling. They already own an albatross contract in Sergei Bobrovsky and so far, that hasn't been panning out as expected. The front office may be hesitant in bringing in another big contract, but, if we have learned anything from Pacioretty's play over the years, it is that he can deliver.
The NHL is a business, sometimes a rough one at that. Although Pacioretty has become a regular in Vegas, his contract is sizeable and is the only reason he would be dealt. Only time will tell if he is moved but hopefully, he stays in Las Vegas and laces up next season for the black, red and gold.
Who do you think Pacioretty would fit in nicely with? Let me know your opinions in the comments below.
---
---