The '12 Days of Christmas' is a classic holiday song first published in its current form in 1908. In a nod to the classic carol, join The Hockey Writers as we count down the 12 Days of Hockeymas. Each day, we will provide you with a piece of hockey history as we eagerly await the start of the 2020-21 NHL season.
The Hockey Writers' Montreal Canadiens team is going to bring you all the 12 Days of Habsmas, today is Day 12 and this day is about the newly upgraded 12 forwards.
Last Season
Last season was one most would like to forget, with Montreal finishing with 71 points in 71 games, in 24th place in the NHL, the Habs weren't exactly looking like a playoff team. Then, the expanded playoffs arrived, allowing the Canadiens to have a chance to make the playoffs. 
Not many gave them a chance against the Pittsburgh Penguins in a best-of-five play-in series, however, the Canadiens surprised the majority of the hockey world by taking that series in four games relying on some clutch play by Carey Price and Jeff Petry but also on their young centers Nick Suzuki and Jesperi Kotkaniemi.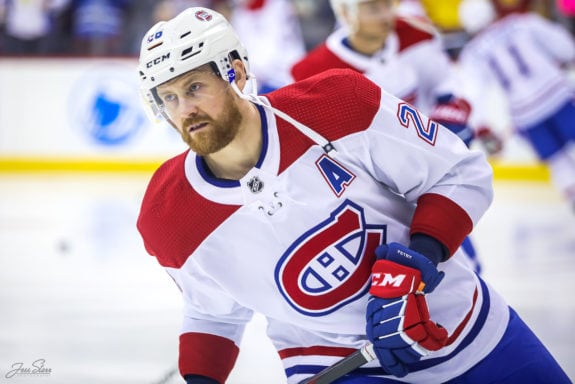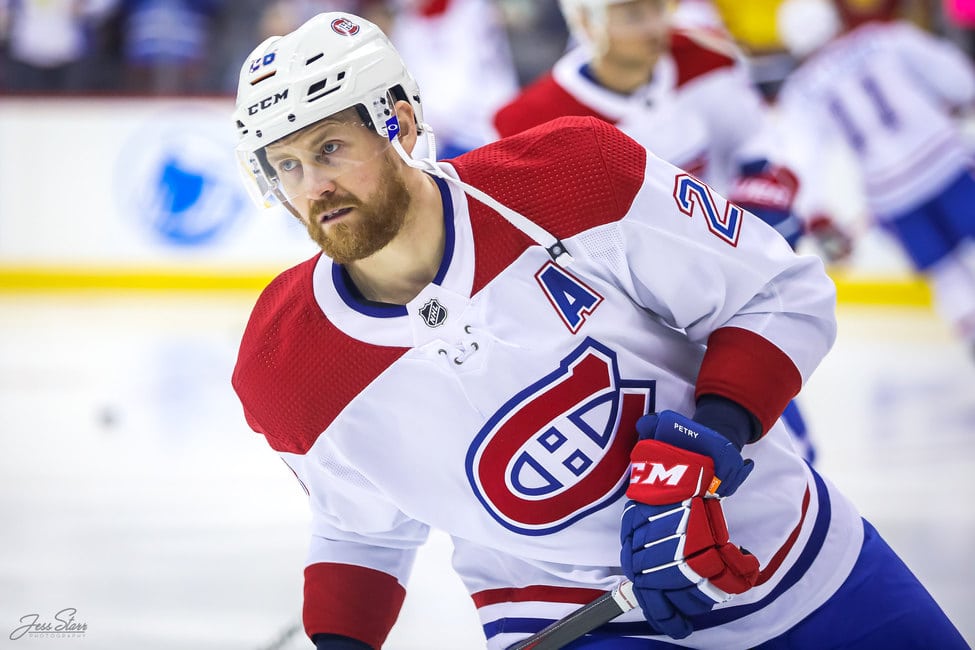 Eventually, the Canadiens lost in six games during the first round to the Philadelphia Flyers, but in doing so, showed that they were much closer to respectability than first thought, thanks in large part to the progression of their young centers. 
Offseason Work
The offseason for general manager Marc Bergevin was a busy one, completing multiple contract extensions as well as trades and free agency signings. The first big move was trading Max Domi for power forward Josh Anderson. My colleague Melissa Boyd goes into detail on what this could mean for the Canadiens. His arrival brings a dimension not seen on a Habs roster in over a decade. 
Next, Bergevin focussed on the free-agent market and signed two-way forward Tyler Toffoli to a four-year deal.
For the 12th day of Habsmas, we will focus on his additions at forward and the forward group as a whole.
12 Forwards Scoring
The progression of Suzuki and Kotkaniemi was an integral part of Bergevin's next step in the reset plan. They provide the Canadiens a depth at center that has not been seen in decades. While it is true that they are young, at 21 and 20 years old, respectively, they proved themselves capable in the short playoff run enjoyed by the Habs last season. Add in Phillip Danault, and the Habs have three capable centers for the first time this century. This prompted a need to add skill to the wings. The additions mentioned above will also go a long way in improving the depth of the Canadiens forward group.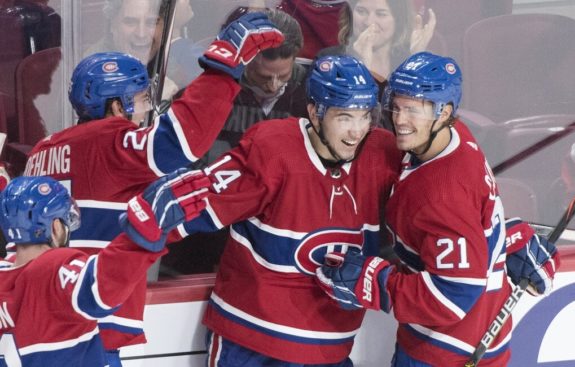 The Canadiens do not boast any star power in their forward group, but what they do have now is three lines that can score. By rolling those lines, as head coach Claude Julien prefers to do, it will become difficult for opposition coaches to game plan for. If they can find a way to shut down a line, there are two others that could generate offence. If one line becomes stagnant and falls into a slump, there are two others that could pick up the slack while that one line sorts out their issues.
Top Matchup Line
There is one line that is returning from last season, the Danault line. Danault provides a defensive conscious that has earned him a sixth-place finish in Selke Trophy voting last season, and, in a contract season this year, is likely to continue. On his wings, Tomas Tatar and Brendan Gallagher, respectively the top point scorer and top goal scorer for the Canadiens.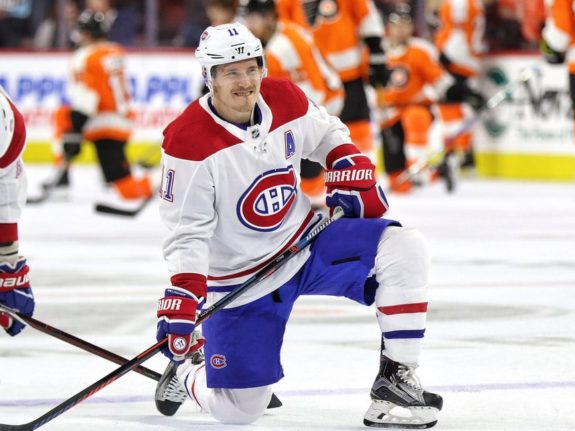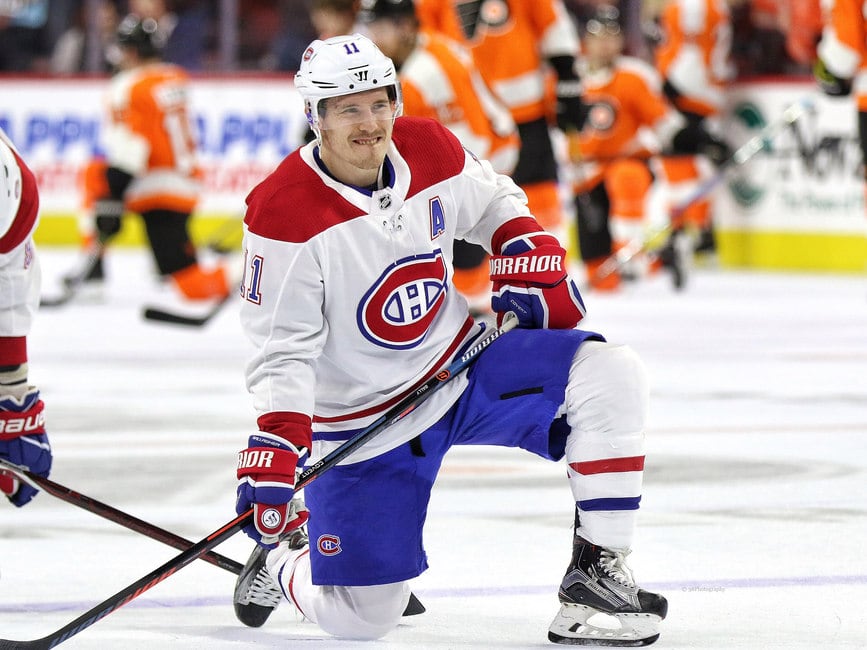 This line faces the top lines nightly and controls the play. By keeping the opposition off the score sheet and providing offence, this line plays a huge role in the overall Canadiens goal differential, meaning, they will collectively become a difference-maker in a shortened season.
The Next Line
The playoffs demonstrated that Suzuki can play in a matchup role at times against top lines. To be clear, this isn't something anyone should expect on a regular shift every night from the sophomore center, however, he has shown he can play reliably in a top-six role.
Jonathan Drouin played on his wing in the playoffs, and the two were able to become the top point-getters for the Habs in the postseason. That chemistry should be allowed to continue to be tested next season. On the right-wing, it is likely the newly acquired power forward, Anderson, will round out the line.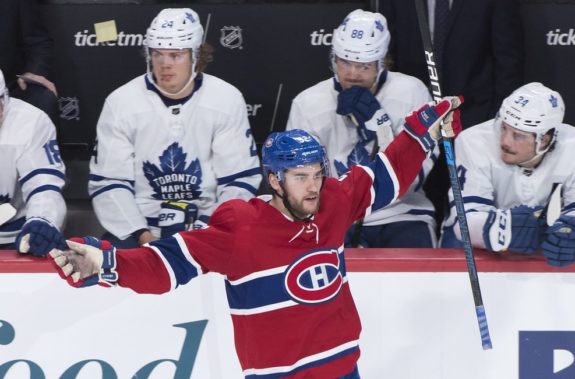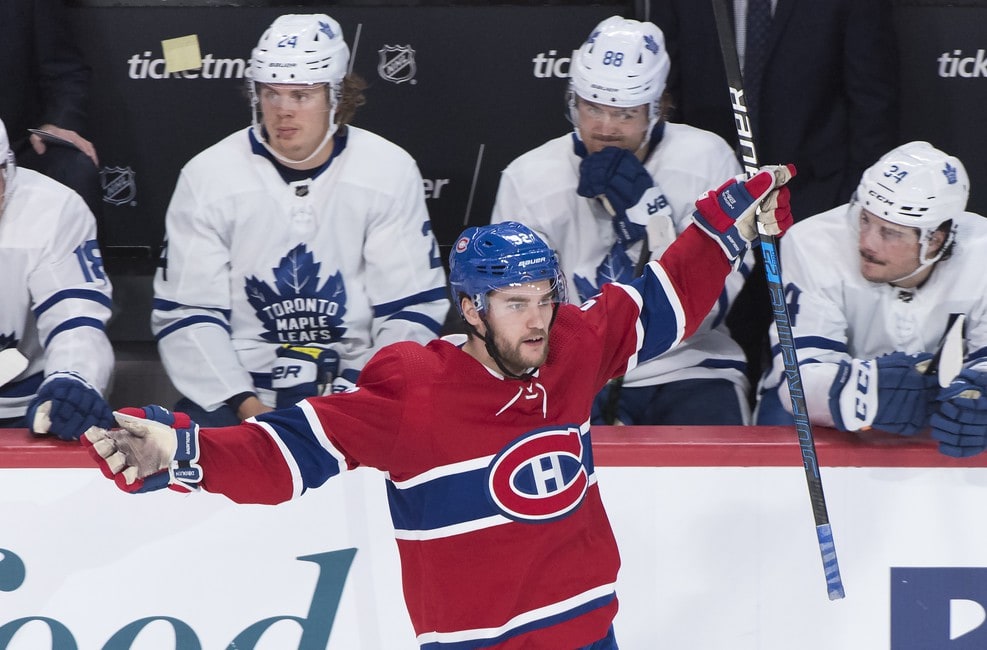 This line is a new commodity for the Habs, however, it is one that has all the elements of a Claude Julien line. It was a solid two-way center with offensive skills, an offensively gifted winger and a lunch pail winger that can win board battles, go to the net and create space for their linemates with their style of play.
This line will be relied upon to be able to match up to top-six opposition and generate offence, keep opposition defences busy, and draw away any defensive specialists allowing the other lines to take advantage of more preferential matchups.
The Mop-Up Line
This line is likely to be centered by Kotkaniemi. He had an abysmal sophomore season, riddled with injuries, however, his playoffs were a coming-out party. His ability to play a physical style, coupled with his offensive skills made Domi expendable on the trade market. That being said, at only 20 years old, he does need help defensively.
Adding to his wings a veteran presence is going to be a key component of how successful this line could become. Joel Armia's puck retrieval and protection skills, along with his role as mentor to Kotkaniemi, make him a good fit on the wing. He's also capable offensively, having scored 16 goals in 58 games played last season (on pace for 22 in an 82 game season). 
New free agent signing Toffoli fits in well here also. His ability to play either wing is a skill that will help this line remain together as well as provide a prolific shooter. Last season, he fired 351 shots on net in 68 games played, averaging 5.16 shots on net per game. If the other two lines are able to draw away the opposition's top checking options, this skill set may become more impactful as he may be able to get into more advantageous scoring positions against bottom pairings.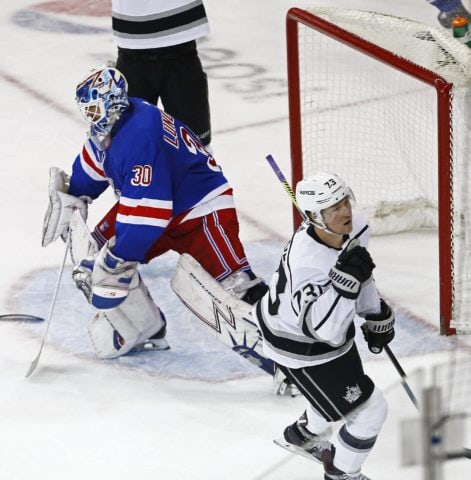 This is the ultimate goal of creating a deep team capable of rolling all four lines, creating a regular mismatch nightly that can allow the Canadiens to create scoring instead of relying on a star player or elite top line.
Fourth Line
This line will be looked towards to generate energy and stay responsible defensively. If it could score, it would be seen as a bonus. The center for this line will not be set until after training camp, but the popular thinking has Jake Evans filling the role as Ryan Poehling is seen as a prospect that would benefit more from playing lots of minutes in Laval. 
On the wings, this season's fourth line will see a major upgrade over last season, in large part due to the new additions filling in scoring roles. Paul Byron playing on the wing gives this line a boost of speed and defensive reliability. As a former 20-goal scorer, he also gives the line some offensive punch that shouldn't be ignored, however, playing that role would mean his offensive numbers will dip down but his impact should remain. 
Artturi Lehkonen is the perfect fit on the opposite wing. His ability to play defensively while generating offensive opportunities would be welcomed in his more limited ice time. Pairing him, with Byron, would insulate their rookie center, Evans. This line could be of good use after an unsuccessful power play, playing a traditional north/south game and getting pucks into the offensive zone which would give the rest of the lineup time to recover their legs before their next shifts.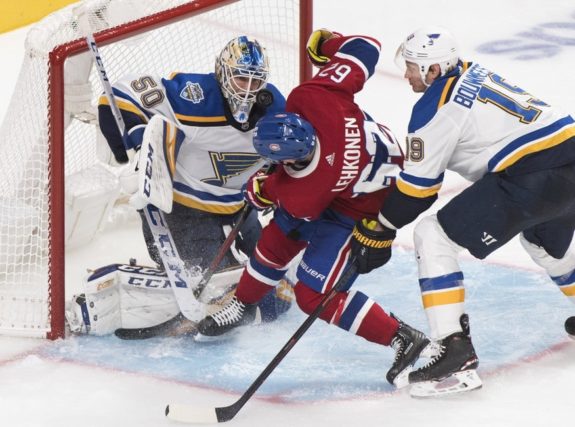 On this, the 12th day of Habsmas, Canadiens fans will be thankful for the hope the offseason provided them. Much like the Christmas Spirit, hope in the Canadiens has been in short supply at times, but at this special time of year, just before the NHL season begins, hope is what Habs fans feel most. Will Santa leave a playoff spot under the tree for this year's edition of La Sainte Flanelle? Fans certainly hope so. 
---
---