With the NHL having confirmed the 56-game schedule for the 2020-21 season, its time to look at what the Florida Panthers would like to see from their organization this season. The Panthers' Christmas wish list is quite large as general manager Bill Zito and his group changed the roster in many ways. Plenty of key departures, as well as many fresh new faces, have come to South Florida.
Sergei Bobrovsky Bounces Back
The No. 1 item on the Panthers' wish list is that their six more years of Sergei Bobrovsky won't be a waste. The team put all their trust in "Bob" as they signed him to a monster seven-year $70 million deal last offseason. The team signed him in hopes that his veteran presence and Vezina caliber goaltending would help them surpass the first round of the playoffs for the first time since 1996.
In his first season with the Panthers, Bobrovsky posted a .900 save percentage (SV%) and a 3.23 goals-against average (GAA). What's important is the team should not hit the panic button yet, as history shows Bob will bounce back this year. The only other times he has had a save percentage under .910, he has followed it up with a Vezina Trophy, it's not to say that he will win the Vezina this year, but the team should be excited to get the goalie they hoped for when they signed him.
Weegar Proves His Worth
The Panthers recently signed defensemen MacKenzie Weegar to a three-year deal with an AAV of $3.25 million. The 26-year-old is entering his fifth season with the team and he's looking to make a major leap in his point production in 2020-21. Weegar began to turn heads in the Atlantic Division in the shortened 2019-20 NHL season, he started playing top-pair minutes with former first-overall pick Aaron Ekblad.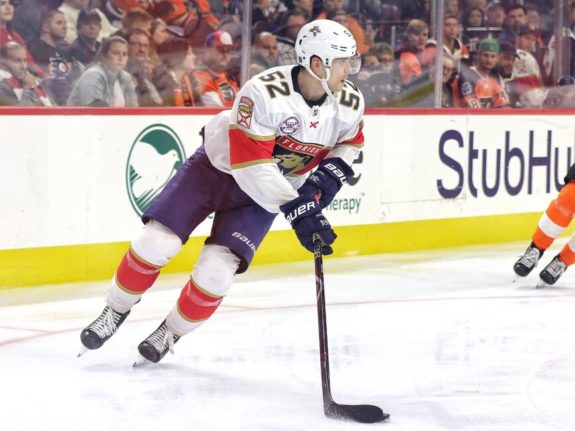 Weegar's career-high in points is only 18, however, with an increase in ice-time and a consistent defensive partner for the season, I think he is going to see a major increase in points. The Panthers added a few new defensemen to the team this year, and head coach Joel Quenneville now has plenty of options for solid pairings to stick together throughout the year and create much-needed chemistry.
Patric Hornqvist Get's Hot Early
Moving Mike Matheson and Colton Sceviour for Patric Hornqvist was one of the first moves Zito made as general manager. This deal came as a shock to the former Pittsburgh Penguin who won two Stanley Cups with the team.
It was obviously a tough situation for me and my family when you get blindsided a little bit," said Hornqvist. "When you have a no-trade (clause), you don't think this kind of question is going to come up … But when I find out Pittsburgh didn't want me and Florida really wants me, it was an easy choice for me and my family, and I'm super excited to go down there and help them win some games.

Patric Hornqvist, Panthers winger
Hornqvist is known for his scoring ability when placed with a great play-making centre. In his five seasons with the Penguins, he scored 132 goals – it will be interesting to see how he matches up with Aleksander Barkov this season, compared to his former linemate Sidney Crosby. If Hornqvist can contribute like the team expects him to offensively, this trade would qualify as a steal for the team as Matheson has been known to be a liability on defense in his time with Florida.
Rookies Make a Big Contribution
The Panthers have added plenty of talented players to their prospect pool over the last few NHL drafts. Former general manager Dale Tallon put together a great group, their only problem was hesitation to finally add these rookies to the team. Players like Owen Tippett and Grigori Denisenko should be with the team this year, and if all goes well, they will be making a major impact in the NHL.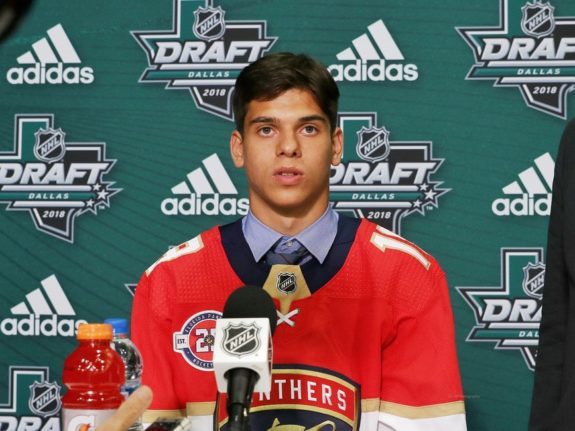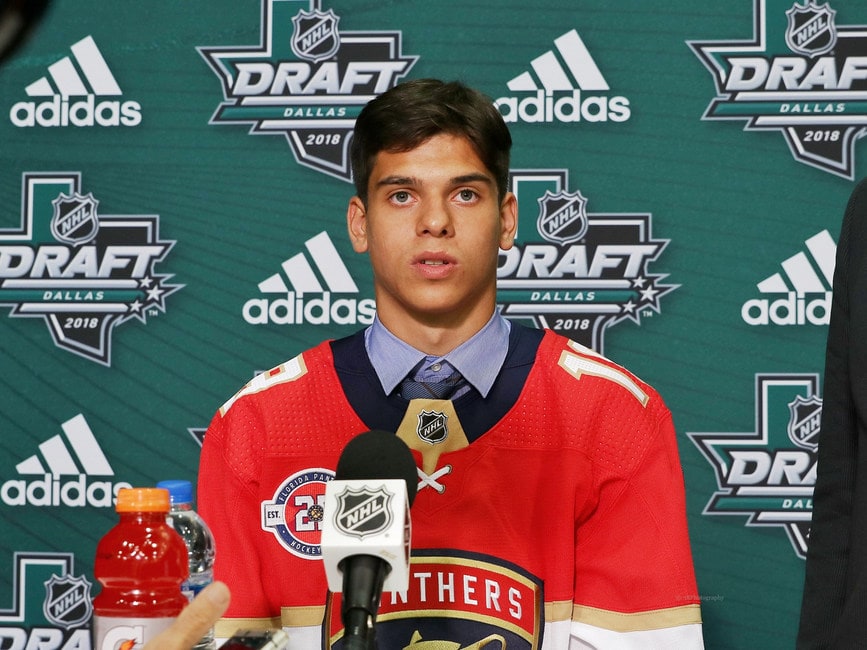 Denisenko is a good skater with strong offensive abilities, he had a great performance at the 2018-19 World Junior's where he scored nine points in seven games. Denisenko and Tippett would fit in really well on the team's second line with Alexander Wennberg at centre. Tippett is known for his quick wrist shot and scoring ability, if he can begin to produce a couple goals early, his impact on the team could be huge.
He seems like he is the best "in-house" replacement for former Panther Mike Hoffman who remains a UFA. If this is a line the team runs with, their skills could all complement each other very well and get Wennberg back to his old self after a few poor seasons with the Columbus Blue Jackets.
Team Goals
The Panthers really need to get into the playoffs. Not only has the organization not won a playoff series in more than 20 years, but they have some major free agents in the coming years that won't stick around if they don't win. I believe Zito is the answer to the team's problem, and that he is going to finally get this team a playoff series win. Although they lost some key pieces, they should finally use some of the talent that have collected over the last few drafts. Whichever division the team ends up in with the realignment, they should be a fun group to watch.
---
---