On July 1st, 2019, the Florida Panthers signed veteran goaltender Sergei Bobrovsky to a $70 million, 7-year contract. A two-time Vezina Trophy winner, Bobrovsky was a prized free agent and an incredible addition to a team that was looking to fill the gap left by Panthers legend Roberto Luongo, who had announced his retirement just five days earlier. Luongo spent 11 seasons with the team in his storied career. While staff, players, and fans alike were disappointed to see him go, the addition of a talent like Bobrovsky softened the blow quite a bit.
The sizable investment, carrying an annual cap hit of $10 million displayed a great level of trust and excitement in the veteran's potential. The signing looked likely to make a competitor of a Panthers team that had not made the playoffs since the 2015-16 season or advanced past the first round of the playoffs since 1996.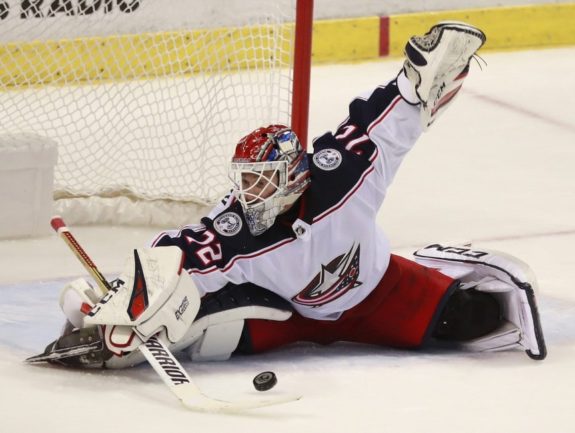 The "Bob" they got was not the one that they had expected, as he struggled mightily in his first season with the club, posting a career-worst 3.23 goals-against average (GAA) and a second-lowest .900 save percentage (SV%). This, in large part, contributed to a team that stayed competitive with their offense, ranking seventh-best in goals scored in the league but fourth-worst in goals against. This was enough to give them a winning record prior to the season being suspended temporarily due to the COVID-19 pandemic.
Otherwise, they would have been fighting for a playoff spot as a cusp team instead of having one well secured. As it is, they lost 3-1 in a best of five Qualifying Round series to the New York Islanders, where Bobrovsky had his moments but ultimately did not play well enough. Not surprisingly, head coach Joel Quenneville preached consistency after their disqualifying loss, something his goaltender had failed in.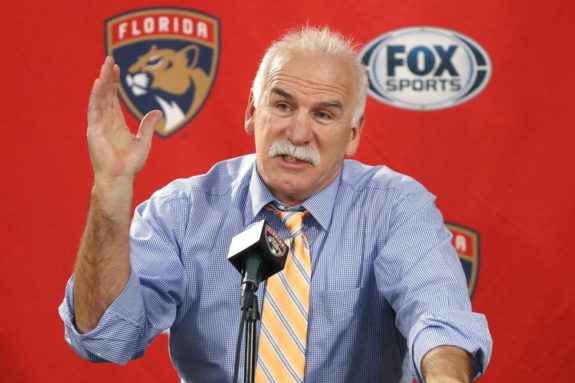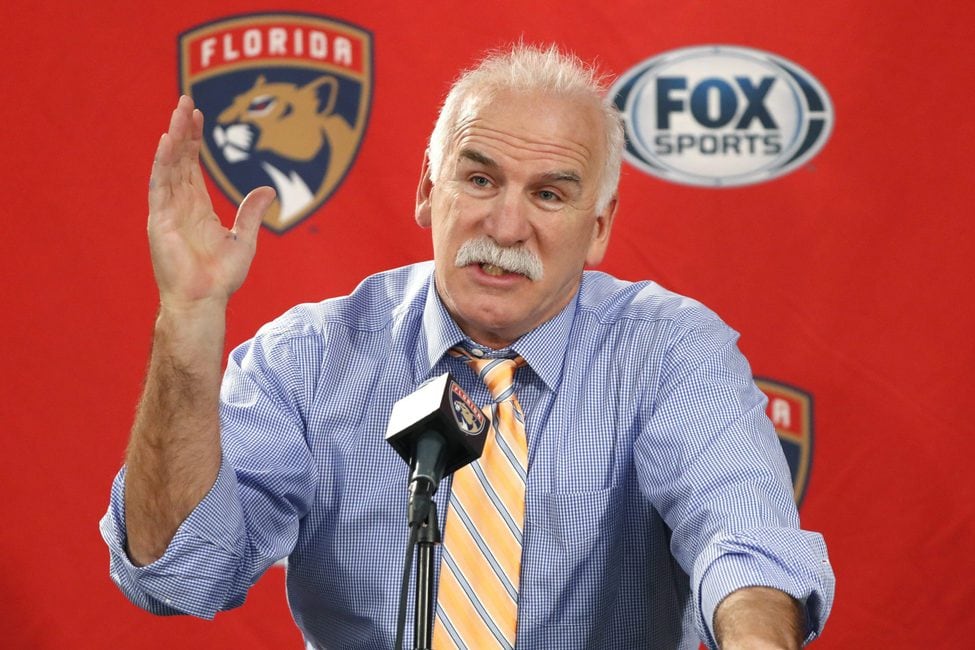 As would be expected, he played far better when he faced a lower number of shots but struggled when the shot total exceeded 30 and above per game. Clearly, with the level of investment the team made in this highly sought after netminder, this past season was nothing if not discouraging. Still, the question remains, can Bobrovsky return to form? And if so, what will it take?
Playing a Team Game
A goaltender alone should never fully shoulder the blame for a team not being able to keep opponents off of the board. There are too many factors in the game of hockey. Teams will try to set the pace and attempt to limit turnovers, specifically in the defensive zone. Back checking and defensive play, both in the offensive and defensive zones are keys to controlling the tempo of the game.
Two-way hockey and shut down defense play significant roles in whether or not a team has any success in limiting the scoring of their opponents. However, much like in other sports, certain positions fall under the spotlight. In football, the quarterback will often shoulder the brunt of the blame when things go wrong for the team. In baseball, the same can be said of the starting pitcher. In hockey, the goaltender stands in a similar spotlight.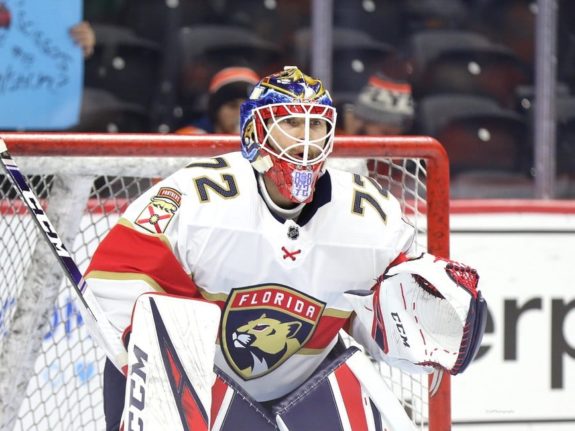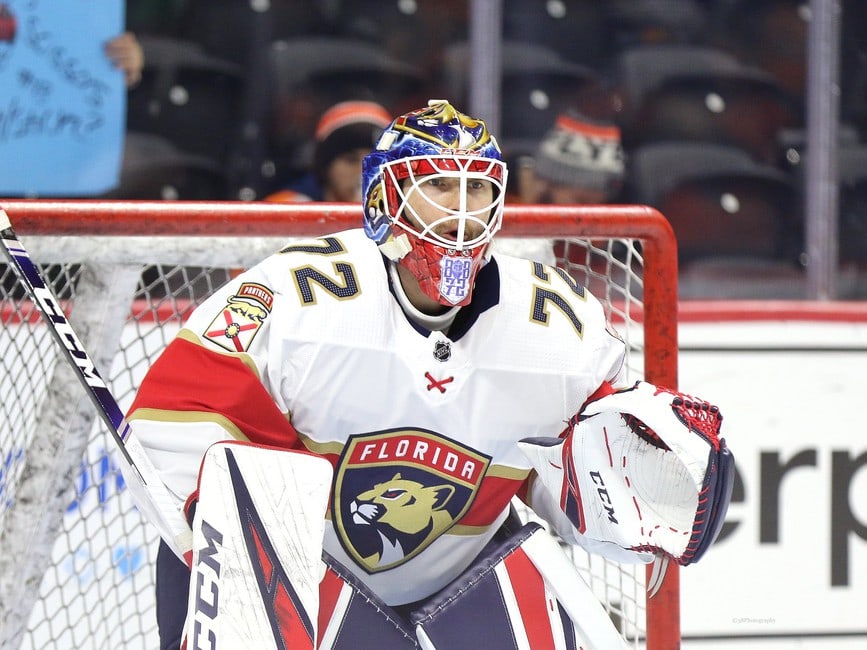 Outside of wins, statistics like SV% and GAA are the numbers we look at in evaluating a goaltender's success. But the amount of shots per game a team gives up to opponents needs to be equally noted and considered. In Bobrovsky's first season with the Panthers, the team allowed an average of 32.3 shots against per game, placing them 10th-worst in the league. In the veteran's 10 year career, this is the second-highest mark a team he has played for has posted.
This is in stark contrast to his previous season, his last with the Columbus Blue Jackets. In that season, the Blue Jackets allowed 29.5 shots per game, good enough to rank them seventh overall. That season, Bob posted a far better 2.58 GAA and a .913 SV% with an impressive career-best nine shutouts.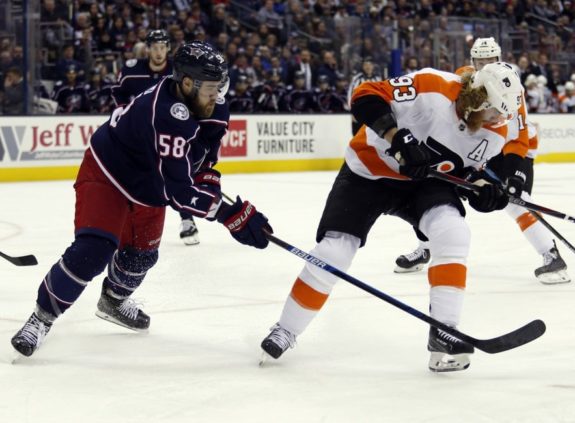 Comparing the shots allowed per game from the 2018-19 season to the most recent, it may not seem an overtly major difference upon first look, but over the course of the year these shots add up. For the most part, Bobrovsky's career numbers have been notably affected by this statistical category. It stands to reason that the more shots a goaltender faces on average, the more quality shots he is going to face as well.
This includes quality scoring chances. During portions of his career, he has been able to play significantly better than he did this past season while facing a high number of shots. However, turning things around for him will be far easier and far more likely if he does not need to repeat those efforts. Perhaps the Panthers don't need to become one of the top teams in shutting down shots against per game, but improving in this category should be a priority.
Defensive Improvement
The defensive unit will look to improve their own play. Despite defenders such as Aaron Ekblad posting career offensive highs even in a shortened season, being stronger and more disciplined in the defensive zone for the team as a whole will be of even greater importance to help their struggling but talented goaltender turn the tide. The Panthers' staff have at least, in part, addressed this issue by signing physical, stay at home defender Radko Gudas while keeping the core of defensive talent intact.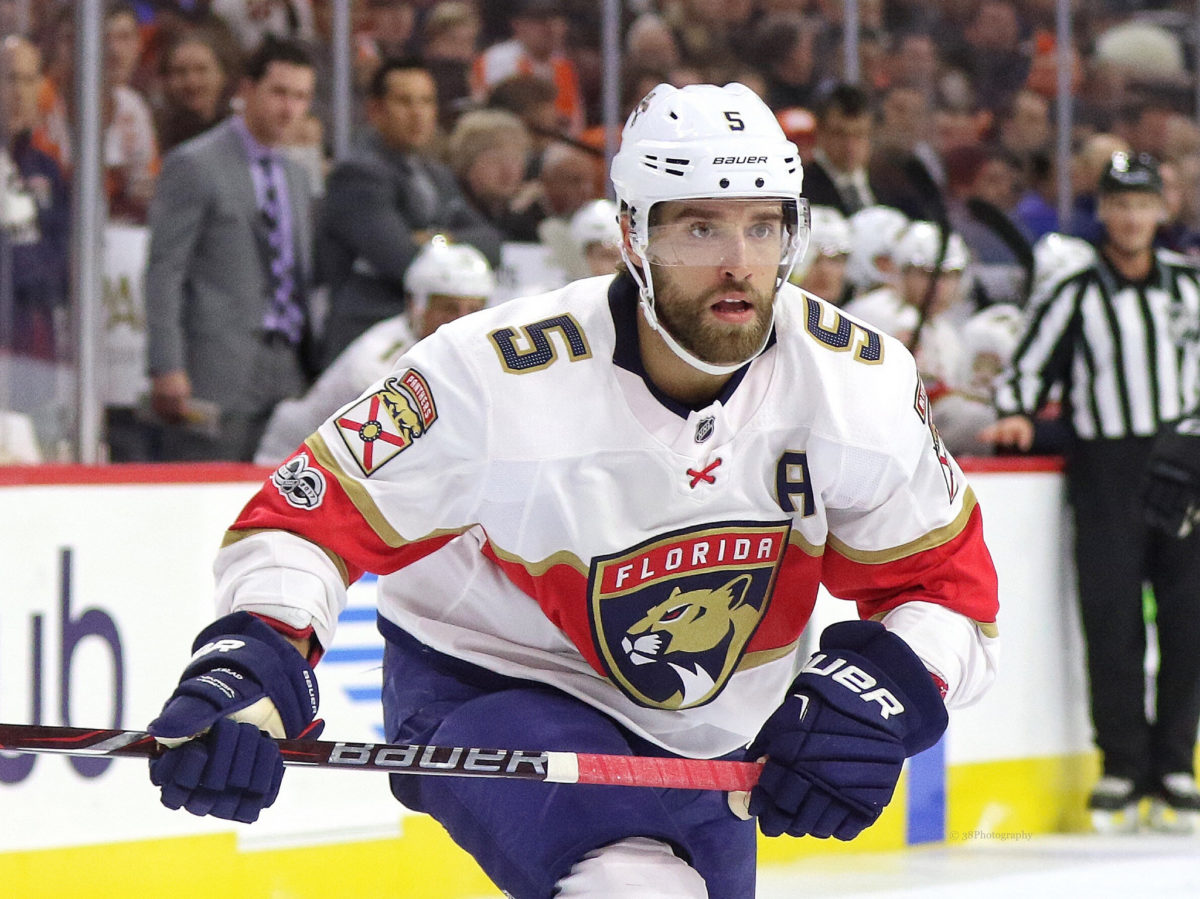 An additional year of coaching by second-year head coach Quenneville, should be enough to get the most out of the players they have on the roster, even if they don't decide to add any additional pieces prior to the upcoming season.
The coach's past successes have already indicated his ability to get the most out of the talent he has on a roster, to the tune of three Stanley Cup Championships and becoming only the second head coach in NHL history to reach 900 wins and counting. Simply put, the guy can flat out coach, and will be a key factor in helping the team to improve in the categories they struggled in last season.
Will History Repeat Itself?
Believe it or not, Bobrovsky has been here before, or at least in a similar spot. In his final season with the Philadelphia Flyers, he posted a 3.02 GAA and a career-worst .899 SV% in 29 games playing largely behind, and notably poorer than, Ilya Bryzgalov.
Comfortable at the position with Bryzgalov in net as well as Bobrosvky's wishes to be traded where he could be a starter, the Flyers dealt Bobrovsky to the Blue Jackets despite the promise he had shown as a rookie. Bob came into the following season as a different player, posting career bests with a 2.00 GAA and a .932 SV% including four shutouts in a 48 game season reduced due to a lockout. This earned him his first Vezina Trophy for being the league's top goaltender.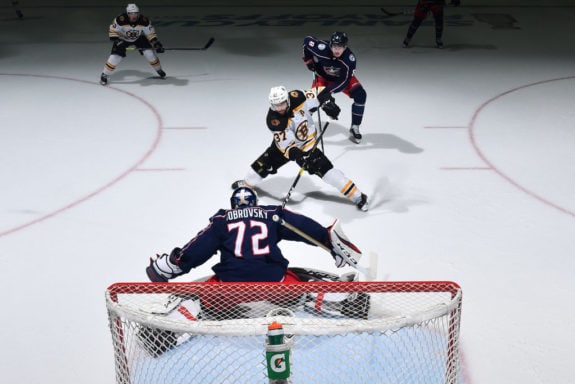 In the 2015-16 season, the goaltender had a 2.75 GAA and a .908 SV%, both now the 3rd worst marks of his career, in a limited 37 games with the Blue Jackets. It was easily a season to forget for Bob, who got off to a bad start and ended up battling injuries. In the following season, he returned with a renewed vigor, posting a 2.06 GAA and a .931 SV%, both the second-best of his career, with an impressive seven shutouts on his way to his second Vezina Trophy.
Of course, the guy played out of his mind, but it is important to note that in both of these bounce-back seasons, neither squad allowed an average shots against mark that was among the worst 10 in the league. They didn't need to be among the best in the league with a goaltender playing at an elite level, but in professional hockey, even the most minute adjustments can change an entire season. 
Whether or not it is coincidence is surely up for debate, but the fact that both of his Vezina Trophy seasons came directly after seasons in which his numbers were top three career worsts for him, it is certainly something intriguing and significant to consider. The goalie position, perhaps more so than others, is a game played between the ears as much as it is on the ice. Despite being known as a hard worker is Bobrovsky the kind of player that can become mentally complacent on the ice at times? Is he the kind of player that flourishes when he feels that he has something to prove?
What Can Be Determined?
Perhaps when a team evaluates a player like Bobrovsky, deciding whether or not to ink a contract, the successes too effectively obscure the struggles. Of course, every player is going to have peaks and valleys in their career, the hope can only be that the peaks are more frequent and more pronounced than the valleys. In a team game like hockey, every player must contribute to create a functional and cohesive unit, and the more complimentary a player is to the rest of the squad the better the team is going to function as a whole.
For the Panthers, the defense remains a bit of a question mark, at least in their own zone, but in some ways, it has been addressed. With the massive investment made in their franchise goaltender, just one season ago at this point, the team is not likely to accept defeat so early in a signing of this magnitude.
It would be truly foolhardy to do so. It may be far too early to call Bobrovsky a "comeback kid", but his 10-year career offers clues and encouragement as to what we may be able to expect following another shortened season that statistically ranks amongst his career worsts. If history repeats itself, Panthers fans may be in for something special.
---
---