The San Jose Sharks are a team without a true top tier prospect. However, their prospect pyramid does have plenty of quality players for the future. And due to depth at certain positions, NHL readiness, and other factors, some prospects are more important to the team's future than others. This especially comes in light of the team's last draft, selecting only forwards and half being right-handed. Thus, there are likely only three players the team feels they cannot trade, as their future with the team is too important.
John Leonard
John Leonard may come as a surprise. However, there are numerous reasons why he is unmovable from the Sharks' perspective. He was a sixth-round pick in 2018 but has quickly emerged as a possible NHL-caliber player.
The first reason for including him on this list is because of Patrick Marleau, Marcus Sorensen, Matt Nieto, Stefan Noesen, and Ryan Donato. A clear similarity between all those players is they are forwards who'll play in the team's bottom six, and all have expiring contracts after this season. Leonard is emerging as a quality winger primed to make an NHL impact in the next two seasons. He'd be on a rookie contract and fill a looming position of need for San Jose.
Next, his talent is immense and still growing. Leonard, now 22, had 13 goals and 28 points in his freshman campaign then improved to a point-per-game the next season, with 16 goals and 24 assists in 40 games. In his most recent season, he had 27 goals and 37 points in 33 games for the University of Massachusetts Amherst (NCAA). This significant increase in goals and offensive impact signifies he has taken the next step as a prospect. He has nice speed, puck possession, and transition play, something the Sharks love and need.
Leonard is definitely one of the best prospects the Sharks have, and possibly the most NHL-ready one. Additionally, in terms of left-wing, the Sharks do not have a ton of options who'll play in the NHL soon, except for possibly Ivan Checkhovich, making him even more valuable.
Ryan Merkley
This selection is easily the least controversial, but for more reasons than just his talent. The Sharks drafted Merkley 21st overall in 2018, and he's done nothing but score in the OHL from his defenseman position. The right-hander was traded to a loaded London Knights' team ahead of the 2019-20 season and put up monster numbers. He had over an assist per game, with 61 assists, 15 goals in 60 games.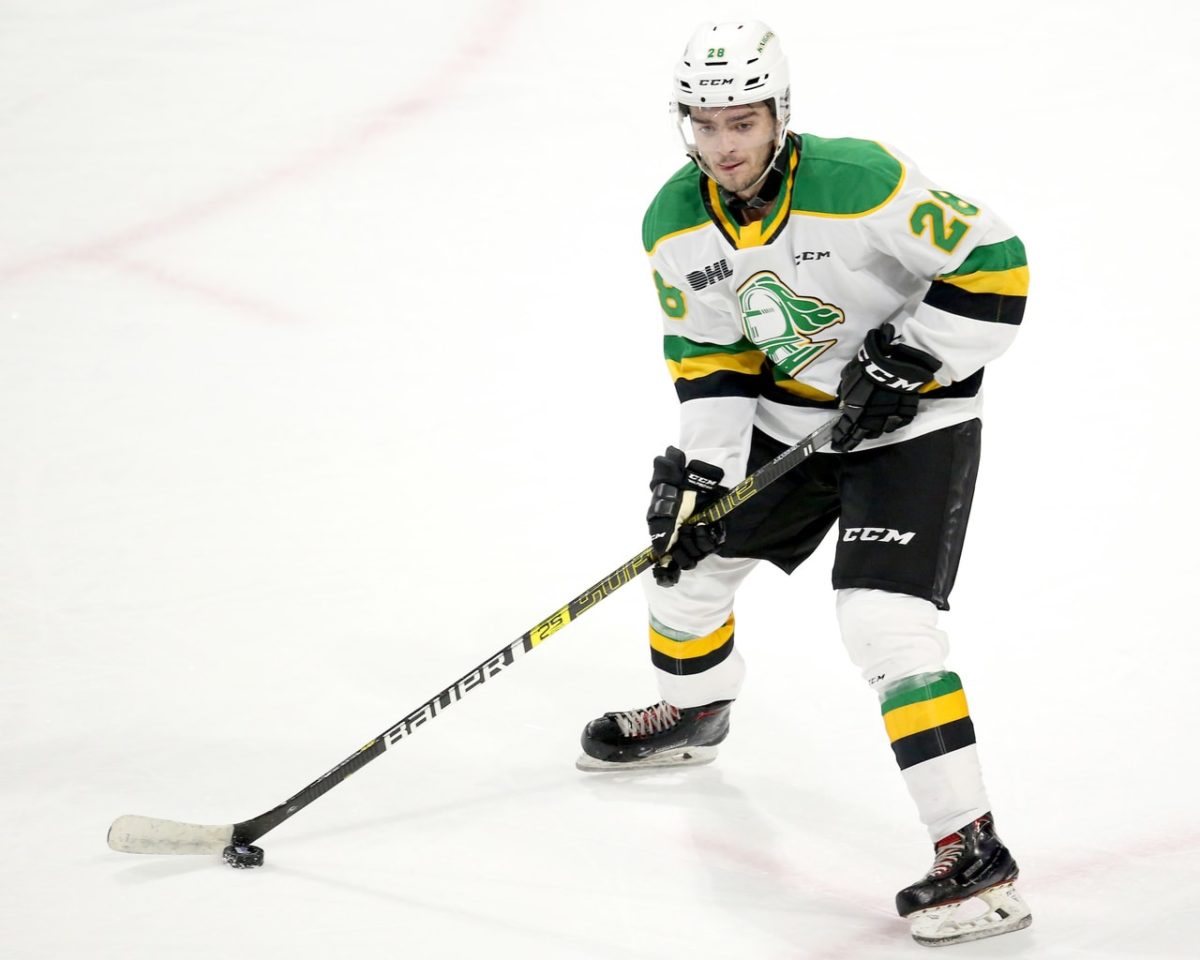 The question for Merkley has never been his offensive attack; it's been his defensive responsibility and personality issues. His coach has assured that his personality meshed well in the London locker room, even calling him a leader.
Similar to Leonard, Merkley also has the benefit of being a position of need. The Sharks have Erik Karlsson and Brent Burns then no NHL-caliber right-handed defenseman. This, paired with a possibility the Sharks could leave Burns unprotected in the Seattle Expansion Draft after this season, make Merkley a high-quality talent at a position of need for the future.
Alexei Melnichuk
Alexei Melnichuk is the Sharks' future at the goaltender position. The organization actually has a lot of young depth at goalie. Zachary Emond and Josef Korenar both had underwhelming seasons in 2019-20, with the former posting a .908 save percentage in the QMJHL and Korenar with a .891 in the AHL. Zachary Sawchenko saw a little success in the AHL last season, playing 13 games and posting a .911 save percentage. However, none are close to the potential of Melnichuk.
Last season Melnichuk had a .930 save percentage in 16 games with SKA St. Petersburg in the KHL. This season, he plays for a subpar Nizhny Novgorod Torpedo squad and has done quite well given the circumstance. He is 3-3-1 with a .914 save percentage, a significant contrast to teammate Andrei Tikhomirov who is 1-8-2 and has a .899 save percentage.
Related: Projecting the San Jose Sharks' 2021 Roster
The Sharks signed Melnichuk this offseason and had interest from numerous NHL clubs. He is now 22 and progressing quite well in the KHL. Many expect Melnichuk to play in the AHL when the 2020-21 season begins and accustom him to North American play. He is a super young talent and could see NHL time shortly. He has a high ceiling and surely will become an NHL starter. Goalie Devan Dubnyk's deal expires after next season, and Martin Jones has regressing play and a long contract, so the Sharks need Melnichuk to be their heir to Jones.
Who Missed the List?
The main concern is likely, "Where is Ozzy!?!" The Sharks drafted Ozzy Wiesblatt 31st overall in the most recent NHL Draft. He's a somewhat undersized right-winger with a pretty high floor but possibly not a high ceiling. He especially excels in transition and skating and has a nice shot. However, his ceiling is not that high, and the Sharks drafted another player later who excels at the same things, Daniil Gushchin.
Additionally, the Sharks loaded up on speedy forward depth this most recent draft, so it is difficult to justify why any of them are untouchable when there is so much depth. Recent picks such as Yegor Spiridnov, Gushchin, Tristen Robbins, and Brandon Coe all make one another expendable because of the organization's strength at winger.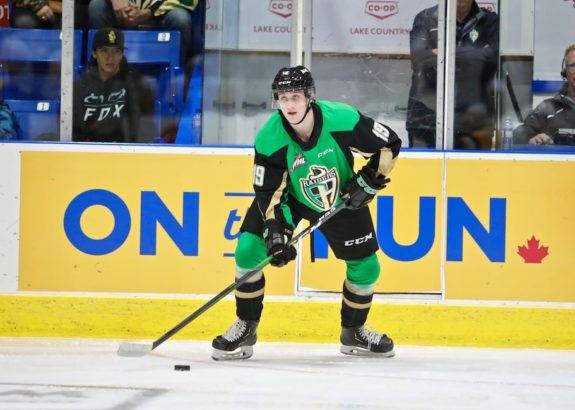 Sasha Chmelevski was the closest to making this list. The Sharks have a problem at the NHL level with center depth after Tomas Hertl and Logan Couture. However, there are many young options. Noah Gregor, Alex True, and Maxim Letunov have all played NHL time and are capable centers. Chmelevski must prove himself as a quality AHL player, and his last season with 11 goals and 27 points in 42 games is good but not signifying of "unmovable."
Artemi Kniazev was also very close to making this list, but the Sharks are starting to have future options at defensemen. Merkley and Mario Ferraro top the list, and Santeri Hatakka and Brinson Pasichnuk are other left-handers that could push for the NHL in the future. If Kniazev impresses at the upcoming World Junior Championships for Russia, he could join this list.
Outlook
The Sharks have numerous prospects with bright futures. I think the lack of "untouchable prospects" reveals the depth the Sharks have for the future. The depth at winger, especially after the most recent draft, is a good thing but makes none of the players untouchable. There is much to look forward to for the Sharks, but specifically with these three unmovable prospects.
---
---