After a 3-1 play-in series loss to the New York Islanders and sitting in 10th place in the standings at the of end a COVID-19 shortened season, Florida Panthers general manager Bill Zito and head coach Joel Quenneville have made a number of offseason moves in an attempt to turn a roster not short on talent into a team ready to make a deep postseason push.
Scoring was not an issue this past season. The Panthers ranked seventh in the league at finding the back of the net. But the defense was a different story, giving up the fourth-most goals.
With defenders like Keith Yandle and Aaron Ekblad, contributing 45 and 41 points respectively, the defense is well-positioned to continue to help an offense that should only improve this season. Talent-wise, the veteran coaching staff should be able to iron out some of the mistakes and coach up the talent already present on the roster.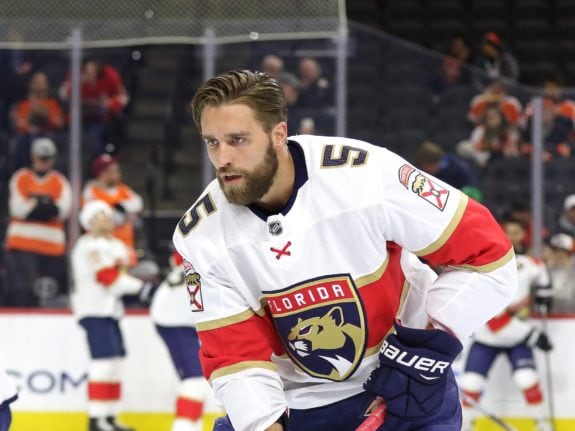 More consistent netminding by two-time Vezina Trophy-winning goaltender Sergei Bobrovsky will be key to any and all success. Nothing outside of improved play from Bobrovsky, whom the Panthers heavily invested in just a year ago, is going to be enough on its own. Short of abruptly changing course and finding help at goaltender elsewhere, the team is going to rely heavily on his improvement.
The prized free agent of 2019 had a disappointing start to his tenure with the team, posting a career-high 3.23 goals-against average, and his worst save percentage in the past nine seasons at .900, the second-worst of his career. The blame cannot rest solely on the pads of Bobrovsky. Hockey is, after all, a team sport.
Enter Gudas
Among the most notable offseason moves, the Panthers signed eight-year veteran Radko Gudas to a three-year deal. He returns to the Sunshine State after a four-year stint with the Philadelphia Flyers and a one-season stop with the Washington Capitals. This time he will be making the 280-mile trek down Tamiami Trail, trading the blues of the Tampa Bay Lightning, where he started his career, for the reds of the Panthers.
For an eight-year starter in the NHL, Gudas still has the feel of a player often overlooked. Perhaps that is because a lot of what he brings to the table is often considered immeasurable.
Gudas is not going to light up a stat sheet unless that stat sheet happens to include the 'hits' category. He is still an asset in creating scoring chances but still has never posted more than 23 points in a season.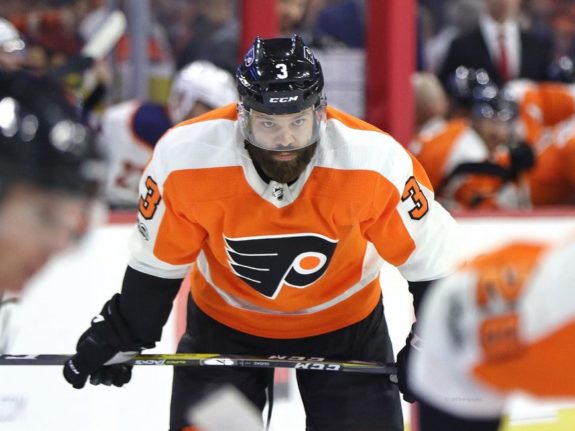 Where Gudas leaves his mark is in his physical play and imposing his will on the opposition. He ranked 12th in the NHL with 164 hits in only 63 games last season. That number has often been in the 200s over his career and even eclipsed 300 in his fourth season in the league. Whether he returns to those numbers will depend greatly on his health and role on his new team, as well as what the coaches expect from him. Will he be a role player or can he provide veteran leadership and substantial defensive depth for a team that could use both?
Of course, laying a hit isn't going to put the puck in the net. Or even necessarily keep it out of your own net. But hockey is a physical game and hits pay dividends.
In contact sports, the more physical of the two teams usually gains an edge. You can see it and you can feel it. While it is often immeasurable, it is more often than not palpable. Skill is key, of course, but the Panthers have it dispersed throughout their roster. Perhaps in their first season under Quenneville, they were simply missing their edge?
Not Just a Numbers Game
The numbers tell a story, but they don't tell the whole story. As far as adding a physical presence as Gudas goes, there is a whole lot to look at that can't be found on a stat sheet.
The Boston Bruins are a great example. Love them or hate them, and if you are a Panthers fan, you are not likely to love the Atlantic Division rival… your distaste for the Bruins likely goes beyond just their position alongside Florida in the same division. They have a reputation for physicality. That carries over to preparation and contributes to the mental aspect of the game before the puck is even dropped.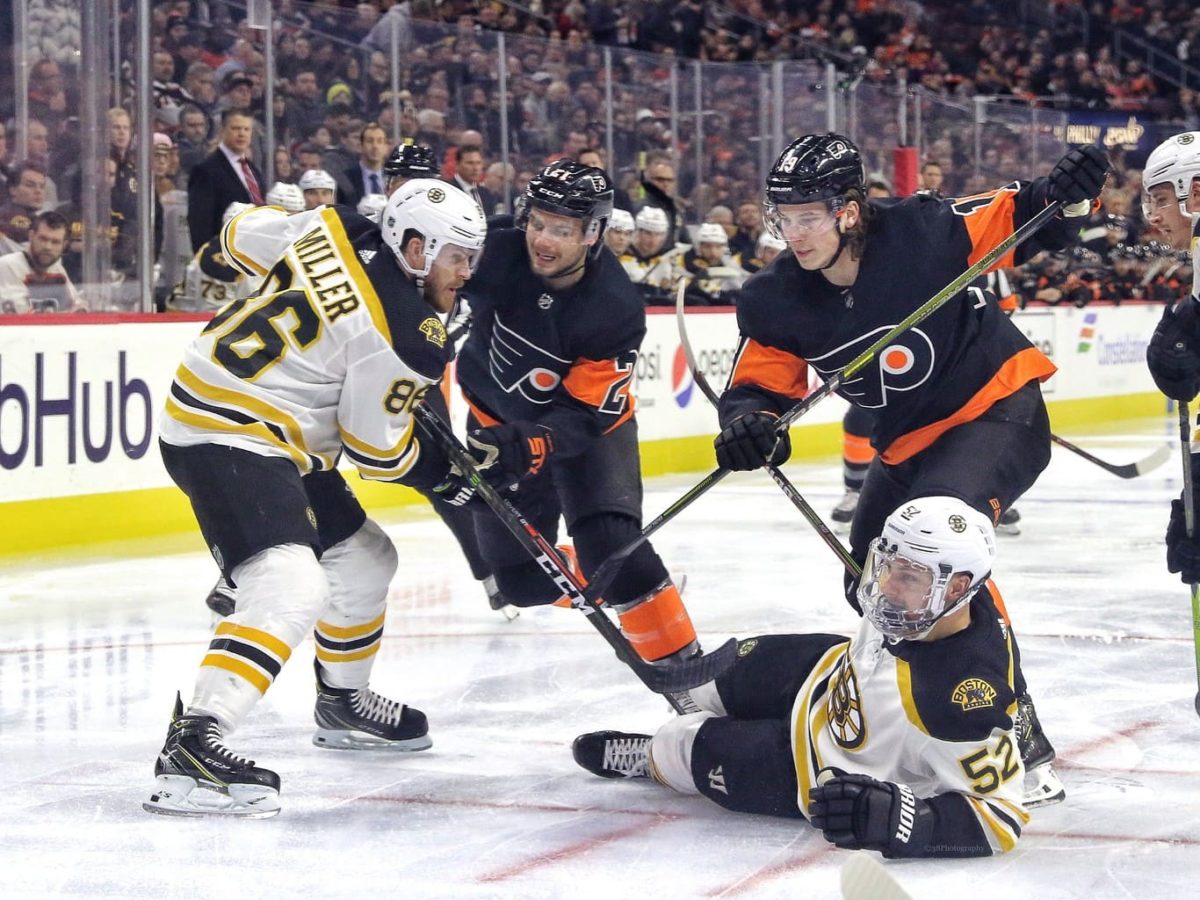 This reputation carries into the game and is associated with their name, their logo, and in addition to the fact that they are an Original Six franchise, there is no question that they are just plain physical.
Their physicality is not for nothing, as they won the Stanley Cup in 2011 and have been perennial contenders for years. They come into the game with a philosophy, and subscribe to it or not, it works exceptionally well.
Nothing seems to pump up a team, and the crowd, like a well-executed hit. But beyond that, just putting a body on someone, displaying a willingness to put one's body on the line, and to do whatever it takes to win. Those are indeed immeasurable but evident.
What Gudas Can Do
Gudas may not be able to single-handedly match the physicality of a team designed to win with physicality, but his presence is likely to make a difference. Physicality and attitude can be contagious, and if the Panthers can add a bit more of an edge to their defense, and even offense, there is sure to be a noted effect.
This is not to suggest of course that the Panthers model themselves after the Bruins. It is simply to put under a microscope the kind of impact Gudas can have on his teammates, as well as his opponents. Players like him can help a team win in the vitally important mental game, and for that reason alone, this signing could, and should pay dividends.
There is, of course, the fan aspect as well. These gladiators of the ice are fun to watch, and I think the fans in Sunrise, Florida are ready for an edge. In season two of Quenneville's tenure and season one of Zito's run as general manager, the pair seem intent on fielding a deep and diverse squad.
What the addition of Gudas will ultimately bring to the team this season remains to be seen. However, what he can bring adds an air of intrigue to this season's Panthers: intensity, physicality, and just a bit of swagger.
---
---