The American Hockey League (AHL) and Ontario Hockey League (OHL) are still figuring out if and when they can return to the ice. Both leagues have made changes to their return to play plans and pushed back their potential starting dates. While they wait for hockey to return on this continent, the Minnesota Wild have loaned their top 2020 draft pick to one of the top teams in Europe.
AHL Pushes Back Prospective Starting Date
The AHL was hoping to start their 2020-21 in early December, but as we know, the COVID-19 pandemic continues to wreak havoc. With positive cases surging in the United States and players unable to cross the border, the NHL's top feeder league has to play the waiting game.
On Wednesday, AHL President and CEO Scott Howson announced that the Board of Governors has approved Feb. 5, 2021, as the new potential starting date. He also mentioned that "everything is on the table" when it comes to the upcoming season.
"This gives us the best chance to have a significant season with fans in the building and we'll just see what happens here in the next two months," Howson said in a conference call. "We're going to be flexible and we're going to do everything we can to play."
The AHL is in a unique situation as not all teams are owned by their NHL club. The independently owned teams may have a hard time operating without being able to sell tickets.
Also, if players are still unable to travel between the United States and Canada, that will cause some major problems. The Calgary Flames, Edmonton Oilers and Vancouver Canucks all have their affiliates in the United States and won't be able to move players back and forth with the current travel restrictions. One possible solution is to temporarily relocate the Stockton Heat, Bakersfield Condors and Utica Comets to Canada so players can be called up and sent down as needed.
Obviously, these plans can change between now and then as the COVID-19 pandemic remains a fluid situation.
Rossi Loaned to Top Swiss Club
The Wild want their top pick from the recent 2020 NHL Entry Draft to get on the ice as soon as possible. They announced on Wednesday that center Marco Rossi has been loaned to ZCS Lions of the Swiss National League. He will return to North America to take part in the Wild's training camp, hopefully in early December.
October has been quite the month for the Austrian-born teenager. First, the Wild drafted Rossi with the ninth overall pick of the draft. Last week, he signed a three-year standard entry-level contract with Minnesota. Now, he is heading to Switzerland to start his season.
The 19-year-old center scored 39 goals in 56 games with the Ottawa 67's in the OHL. He led the entire Canadian Hockey League (CHL) with 81 assists and 120 points.
The Wild are very excited to have Rossi on board and the front office feels they have a special player on their hands.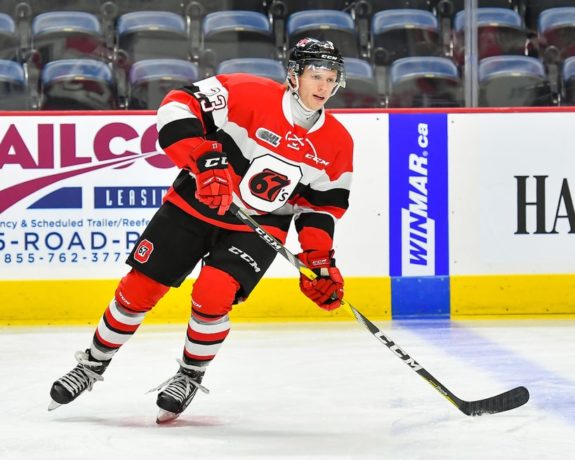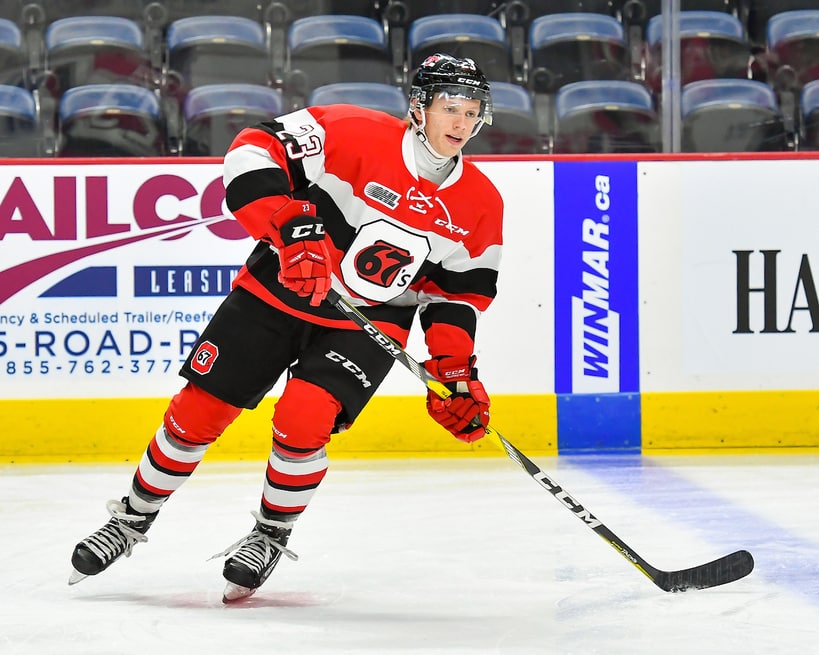 "I certainly think he has all the tools to be a No. 1 center," said Judd Brackett, the Wild's Director of Amateur Scouting. "The transition to playing in the National Hockey League is going to have some new nuances and challenges for him, but I think Marco will be up for it. He's a determined and dogged worker, I think he'll do everything he has to do to be the best that he can be."
When asked if he can start his NHL career this season, Rossi replied "I am ready. One hundred percent." He sure doesn't lack any confidence.
OHL Updates Return to Play Plan
Speaking of the OHL, they just released an update on when they hope to start their season. The new timeline has training camps starting on Jan. 23, 2021. The plan is to play a 40-game regular season starting on Feb. 4, 2021, and concluding on May 8, 2021.
"Although we are eager to get back on the ice, the safety and well-being of our players, staff, officials, tremendous fans and communities remains paramount," said OHL Commissioner David Branch in an official statement. "We remain committed to providing our players with a safe, first-class development experience as they pursue their professional and academic goals, and we look forward to the planned opening of our Regular Season on Thursday, February 4."
The schedule, which will be released on a later date, will feature teams playing in their geographic regions to help cut down on travel. Eight teams will qualify for the postseason, scheduled to begin on May 11, 2021. The first round will be a best-of-five series with the final two rounds being best-of-seven.
Hopefully, all the North American league's plans to play in 2021 come to fruition and we get hockey back in action. Until then, we will keep you updated on both all the return to play initiatives and the NHL prospects playing in Europe.
---