Fans of the Montreal Canadiens woke up Tuesday morning knowing there was a possibility that Marc Bergevin would trade the team's no. 16 overall selection in the 2020 NHL Entry Draft.
What they didn't expect is that not only did the Canadiens take defenseman Kaiden Guhle in the opening round, but Bergevin also made a major trade prior to the draft, acquiring Josh Anderson from the Columbus Blue Jackets in exchange for Max Domi and a 2020 third-round pick.
Habs Get Power Forward They Desperately Need in Josh Anderson
Bergevin made it no secret over the past few weeks that he was looking to add size and scoring to his forward group. Mission accomplished with the acquisition of Anderson, a 6'3" right winger who put up 27 goals and 47 points during the 2018-19 campaign.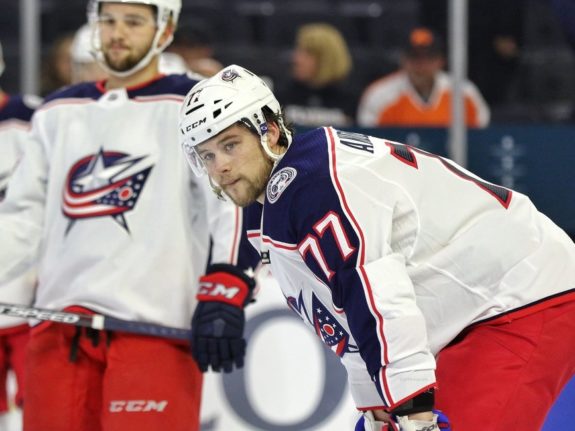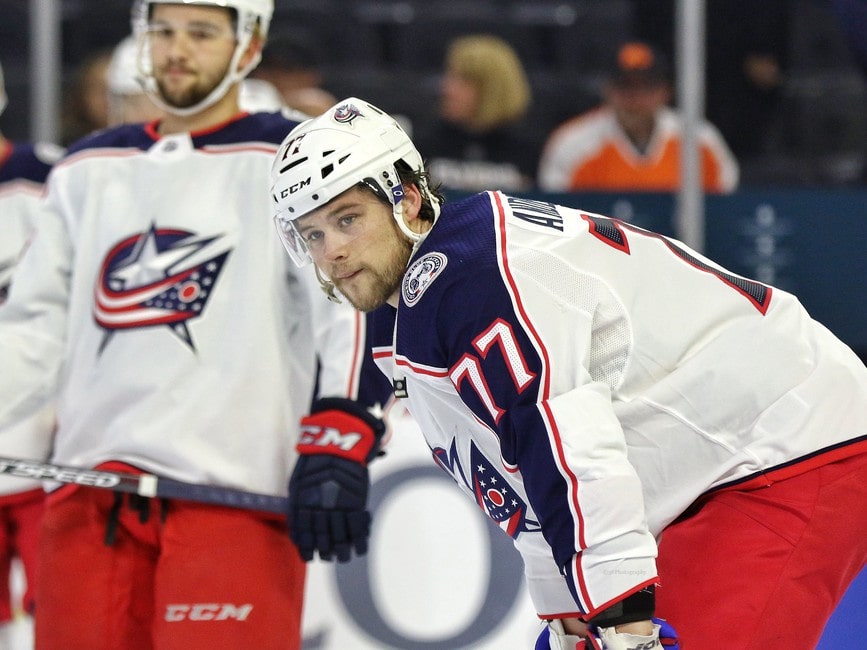 The Canadiens paid a steep price for Anderson, giving up a skilled and versatile centre in Domi, who scored 72 points last season, plus a third-round pick, but Montreal's new 26-year-old power forward fills a glaring need on the roster. It's a risky move, especially considering that Anderson hasn't played since December of 2019 because of shoulder surgery and only scored one goal and four points this year, but it's also a trade that could pay huge dividends for the Habs in the coming years.
Bergevin was always going to have to pay a premium price for a player he has coveted for some time simply because players like Anderson are few and far between.
"He's a big man who skates very well with a scoring touch and a physical edge. There aren't that many in the NHL," Bergevin said. "When we looked around and found out he might be available, we felt for the needs of our team, he was someone important for us to acquire," (from 'The oldest economic principle dictated Josh Anderson's cost on the trade market', The AthleticNHL – 10/06/20).
Related: Bergevin Gives a Sneak Peek at the Habs' Plans Going Forward
Bergevin could afford to take a chance because he was dealing from a position of strength given that Domi had fallen down the centre depth chart thanks to the emergence of Nick Suzuki and Jesperi Kotkaniemi. He suddenly became expendable and Bergevin was able to strengthen one position in the lineup without significantly weakening another. He was well-positioned to make a big move in a seemingly stagnant trade market and jumped at the opportunity to do so. 
A Perfect Complement for Jonathan Drouin and Nick Suzuki
Assuming that Claude Julien will keep his highly effective line of Phillip Danault, Brendan Gallagher and Tomas Tatar intact for the 2020-21 season, Anderson would be a great addition alongside Jonathan Drouin and Nick Suzuki, two talented playmakers who need someone to put their passes into the back of the net. Anderson's speed and strength along the boards will also create space for his linemates so he should make them better as well.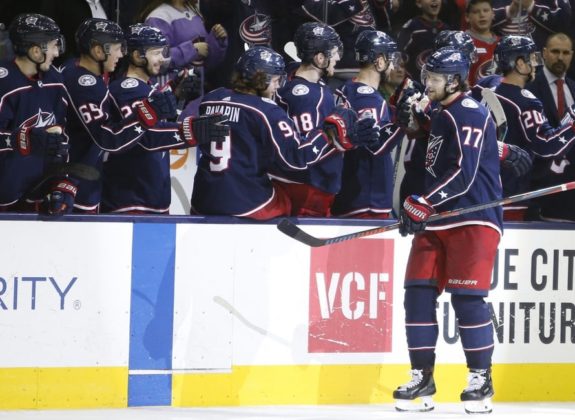 "We're a fast team, I think, but we lack some size as well," Jeff Petry said earlier in the offseason about Montreal's needs. "Somebody who has that ability to play that fast game but also brings grit and a bigger body that can cause some havoc on the forecheck. But not a guy that's just there for his size; somebody that has skill, and some size as well."
Anderson should also improve Montreal's lacklustre power play and become the finisher they have been looking for. He can also be counted on to kill penalties. The Canadiens' depth at right wing behind Gallagher suddenly looks a whole lot different than it did at the beginning of the week.
Canadiens Select Kaiden Guhle at No. 16 Overall
During the first round of the 2020 NHL Entry Draft on Tuesday night, the Canadiens made Kaiden Guhle the no. 16 overall pick, adding another top prospect to their already deep defense pool.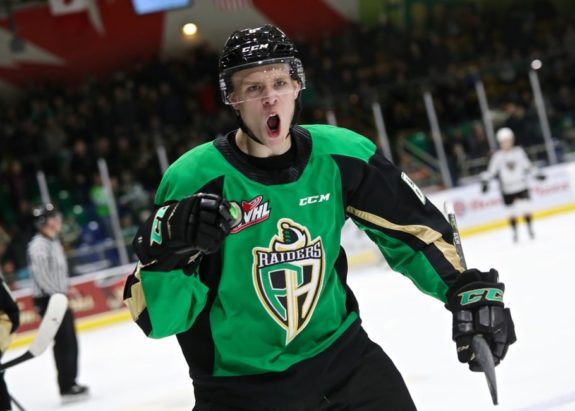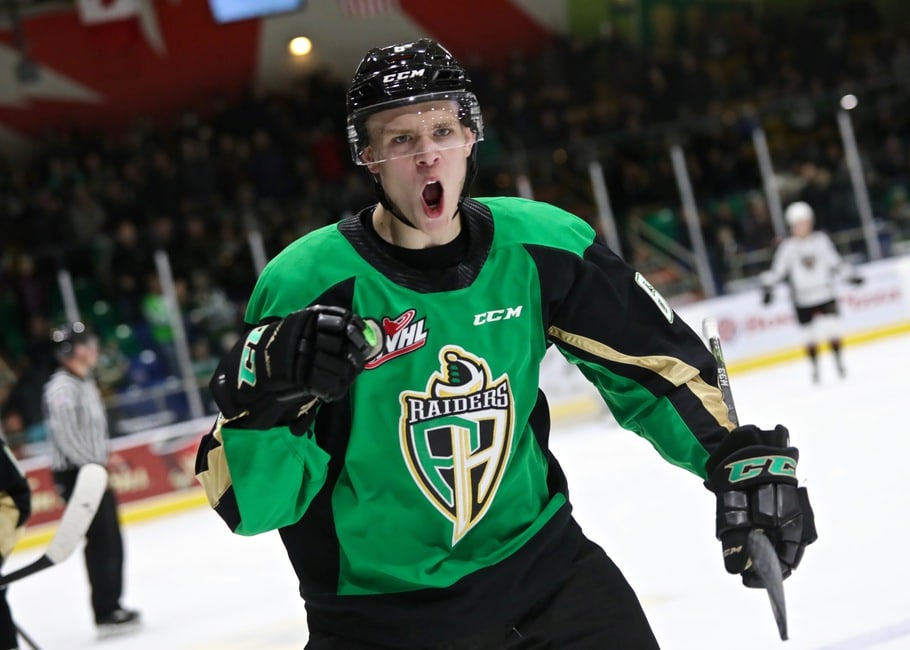 A former first-overall pick in the 2017 Western Hockey League Bantam Draft, Guhle put up 40 points in 64 games in his second full season with the Prince Albert Raiders in 2019-20. With that total, the 6'2" left-handed defender led ed the Raiders in scoring among defensemen and he was 19th in WHL scoring at his position.
Related: Kaiden Guhle- 2020 NHL Draft Prospect Profile
Guhle plays a solid two-way game, possesses good speed, great size and gap control. He adds physicality and mobility to Montreal's blueline prospects which already includes the likes of Alexander Romanov, Mattias Norlinder, Jayden Struble and Jordan Harris.
"I'm a very physical, very good skating two-way defenseman. I like to be hard on other teams' best players," Guhle explained. "I like to make a good first pass, jump into the rush, use my skating to my advantage."
Guhle looks up to his new teammate Shea Weber because "he's got a mean streak to his game and he's gritty." He will undoubtedly be learning a lot from the Canadiens captain in the near future while trying to emulate his game.
Looking Ahead to Day Two of the NHL Draft
The Canadiens are slated to make nine picks during rounds 2 through 7 on Wednesday, including three in the second round. With tons of talent still left on the board, it will be interesting to see how they use their remaining selections and if another trade is in the cards on day two.
Bergevin has been one of the most active general managers since the start of the offseason and he seems eager to continue tweaking his roster. It promises to be an exciting few days heading into free agency.
---
---