The last time a team had two picks in the top five of the draft was back in 2000. Calgary was the host city, and the New York Islanders had the luxury of selecting at No. 1 and No. 5.
Related: Our Free NHL Draft Guide
This year, Ottawa came into the draft with the No. 3 and No. 5 picks and knocked it out of the park. Along with the 28th selection, Ottawa drafted elite skill, exceptional skating, grittiness, and players with high ceilings.
Tim Stützle
In the words of Alex Trebek, who is Tim Stützle?
Stützle was born in Viersen, Germany. Not quite the hockey hotbed, but German hockey has been on the rise for a while now. Stützle joins his German counterpart in Leon Draisaitl as the highest-drafted German player ever. At 6-foot-1, 187 pounds, Stützle was a force for Adler Mannheim, and as the season came to an end, it was clear he was going to be one of the top prospects.
Two seasons ago, Stützle played in the U20 German league at age 17 and recorded 55 points in 21 games. In 41 games this past season, Stützle put up 34 points. What Sens fans have to remember is that Stützle played in a pro league this season. At just 18 years old, Stützle fit right in and was able to keep up. He ran the Adler Mannheim power-play which was at the top in the DEL, and teammates have nothing but love for the kind of person Stützle is off the ice.
Stützle is an offensive-minded forward who plays the wing, but has spent time down the middle of the ice. His hands can make your jaw drop, and defencemen should be scared if they have to take him on 1-on-1.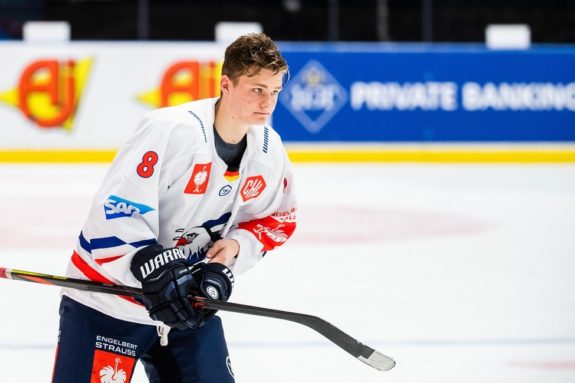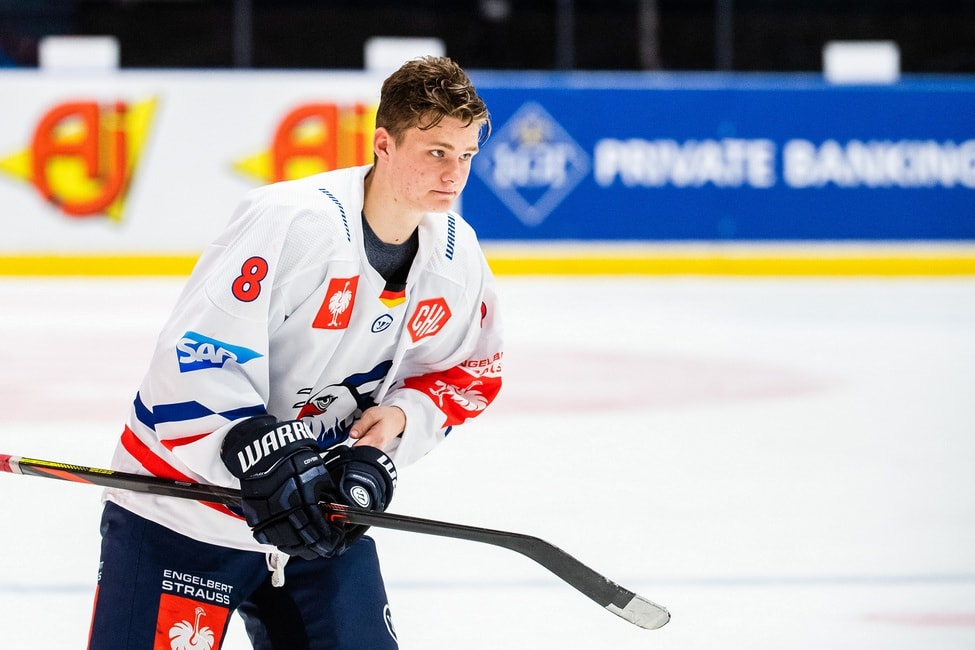 Although Stützle has tremendous speed and can turn on a dime, his transition to the North American game comes with some question marks. His 6-foot-1 frame is a good start, but he needs to put on some muscle to compete with some of the big boys he'll be going up against in the NHL. 
The Senators not only chose Stützle because he was the best available player and can play right now, but he has an undeniable ability to drive a team's offense. That's just what the Senators need. He joins the already stacked list of prospects the Senators have.
General manager Pierre Dorion said they would start him off on the wing, and eventually move him to the middle potentially, but all in all, he said they are very happy to have Stützle join the organization. Stützle has been compared to Patrick Kane – now that's a name Sens fans can get behind, I'm sure.
Jake Sanderson
Son of former NHLer Geoff Sanderson, Jake was regarded as one of the best defencemen available in the draft. Sanderson was born in Whitefish, Montana, and played for the United States National Team Development Program (USNTDP). Sanderson joins fellow Sens prospects in Shane Pinto and Jacob Bernard-Docker as University of North Dakota players for next season.
Dorion said those two guys raved about Sanderson to him, and helped him make this decision. In 47 games played with the U.S. National U18 team, Sanderson recorded 22 assists for a total of 29 points. He also spent time in the USHL with the USNTDP Juniors recording 14 points in 19 games.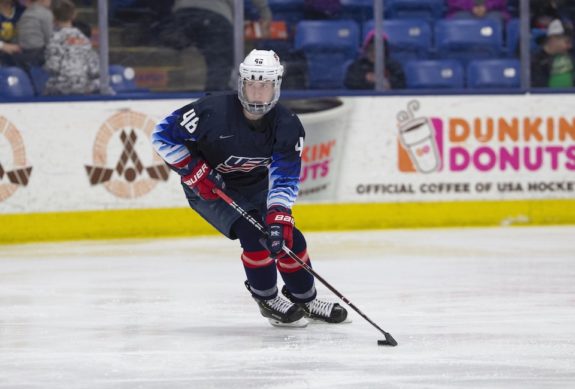 Sanderson's game has been compared to Ryan Suter but at 6-foot-2, 185 pounds, he can still add size to that frame. He has great timing in knowing when to jump in the rush, but at the same time accepts his defensive responsibility. Sanderson has a bullet of a wrist shot and sees the game at an elite level. He can move the play from his own zone to the offensive zone with little to no effort and becomes a great addition to the Senators' blueline prospects. 
Of all the defensemen in the draft, Sanderson is seen as the player who has the most room for improvement. That's pretty scary considering how highly regarded he was and Ottawa taking him at No. 5. There is plenty of time to add muscle, and further develop his raw puck-moving skills, but he can easily play right now. The Sens can look to plug in Sanderson in their top-four when the time is right. Sens fans will love to have Sanderson play alongside the likes of Thomas Chabot and Erik Brannstrom for years to come.
Ridly Greig
The Sens went with another player who had a father play in the NHL. Ridly Greig, son of Mark Greig, played for the Brandon Wheat Kings in the WHL. The gritty forward had 60 points in 56 games this past season, and showed promise in having 'the complete package'. Greig is a player who isn't afraid to get after it. He gets in the faces of opponents and can still score. His overall skill and decision making is what stands out about his game, but these are qualities you don't see in many players anymore. His comparable is Brad Marchand, and let's be honest – we would all love a Marchand type player on our team.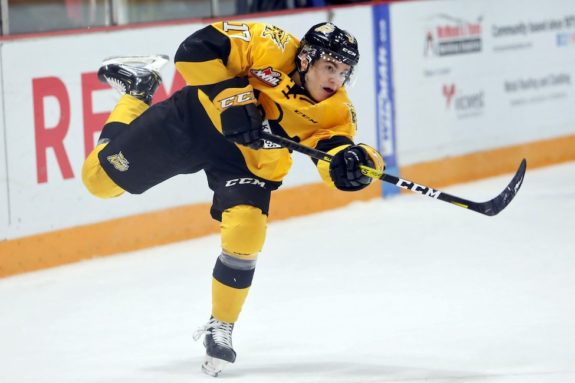 While his compete level is off the charts and plays the 200-foot game every night, he still has to work on the strength and discipline part of his game. Greig stands at 5-foot-11 and tips the scale at just 159 pounds, but you would never guess that after watching him play. Confidence and the attitude Greig has is something Senators fans will eat up.
I don't expect Greig to be penciled into the lineup anytime soon in Ottawa, but that's okay. Players like Greig, who have a ton of room to grow are better off to continue to develop in minor systems. His heart and compete level is something you can't teach so there's reason to believe the Sens found a great prospect here. The Sens may have reached a bit early on Greig according to most talking heads, but I think Ottawa will love the payout in the future.
---
---