Alexis Lafrenière went first. Quinton Byfield went second. Tim Stützle went third. Then, all eyes were on the Detroit Red Wings with Pick No. 4.
As is often the case with the fourth pick, there was a wide variety of players available, and nobody quite had the Red Wings' intentions pinned down. Then, director of amateur scouting Kris Draper appeared on screen and ended all speculation:
"With the fourth pick in the 2020 entry draft, the Detroit Red Wings are very excited to select, from Frölunda, Lucas Raymond."
Overview
A native of Göteborg, Sweden, Raymond is a winger who excels at creating opportunities for himself and his teammates. He played 33 games against men last season, mostly as a 17-year-old. He recorded 10 points while averaging well below 10 minutes of ice-time. Since the start of the 2020-21 SHL season, he has two points in four games as his role has gradually increased.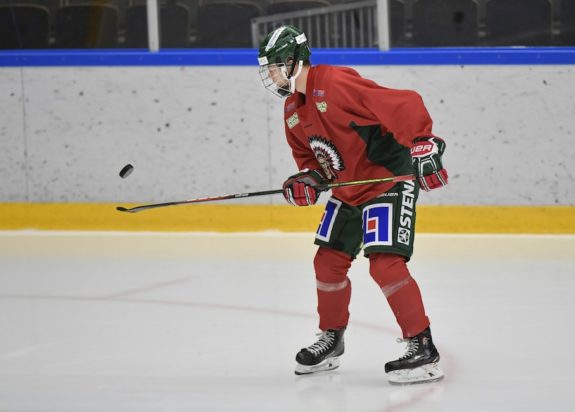 Raymond is a right-handed shot with already apparent offensive skill, but it's his two-way game that looks particularly promising. His hockey I.Q. is off the charts, so you won't see him making silly mistakes that often. When he doesn't have the puck, he hassles the opposition; he attacks the puck and wants it on his stick.
A common comparison people make is Mitch Marner of the Toronto Maple Leafs because of Raymond's creativity in the offensive zone. Couple that with his already solid 200-foot game, and you've got a player that the Red Wings can feasibly use in all situations down the line. Simply put: this is a dynamic player.
Best Player Available?
Leading into the draft, the most common name mentioned when talking about Pick No. 4 was Saginaw forward Cole Perfetti (who went to the Winnipeg Jets at 10th overall). While Perfetti is a great prospect – and a steal at 10th overall – Raymond is a player that has been floated as a top-five talent in the 2020 draft for over a year now. You can find plenty of pundits that will say that the Red Wings picked the best player available.
Related: Our Free NHL Draft Guide
It's easy to see why the Red Wings opted for Raymond. Not only does he have a tantalizing skillset, but he may very well remind Red Wings fans of another former Swedish star that once donned the winged-wheel: Henrik Zetterberg.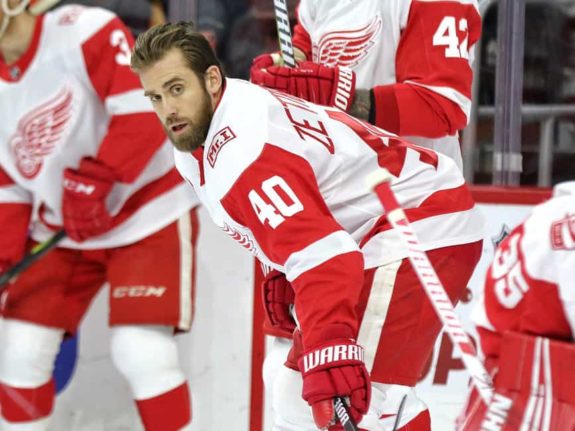 The former captain of the Red Wings was known for his ability to create and finish plays in the offensive zone, as well as his ability to shut down the opposition's best players in the defensive zone. Raymond has the ability to become the exact same type of player – and possibly even better. Given the Red Wings' success with drafting players out of Sweden, it's no wonder they went with the player they did.
How Does He Fit?
Raymond immediately becomes the Red Wings' best prospect. He is likely a year away from seriously contending for a roster spot in the NHL, but spending the 2020-21 season in the SHL should do wonders for his game. It's another year to grow both his body and his skillset; the player that eventually debuts in North America is going to be even better than the one the Red Wings just drafted.
Perhaps most exciting about adding Raymond is what he can eventually bring to the team. Though it's best to exercise restraint when projecting 18-year-olds, fans should get excited about the idea of Raymond and Filip Zadina playing together on the Red Wings' top line. Include a solid two-way player like Dylan Larkin or fellow prospect Joe Veleno down the middle, and you've got the makings of a truly dominant scoring line.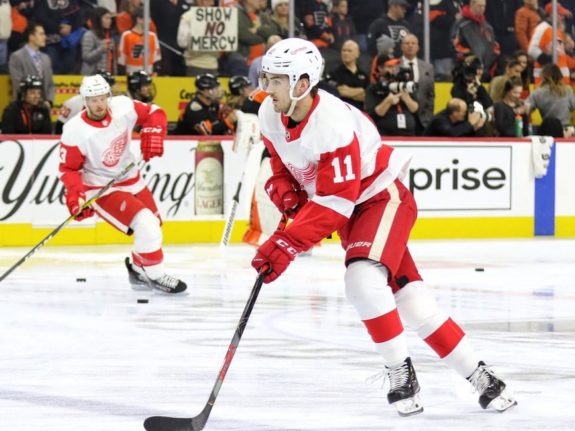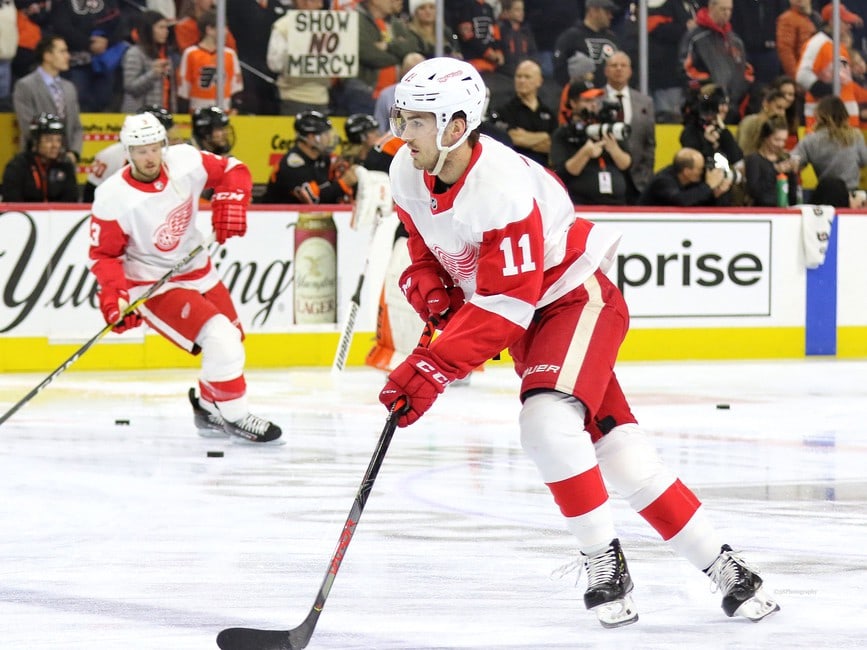 As previously mentioned, Raymond could very well become an all-usage forward for the Red Wings. As an offensive catalyst, the puck could run through him on the power-play unit. He could also join Larkin as a top penalty-killer on the team. This is a guy who, if he realizes his full potential, could become the most versatile forward on the Red Wings' roster.
Home Run
The Red Wings had a bounty of options available to them when it was their turn to pick a player. Since 2015, guys like Brady Tkachuk, Cale Makar and Marner have gone fourth overall; last year's fourth overall pick, Bowen Byram, looks like he'll become a gem as well. There's no doubt that the Red Wings needed to hit this pick out of the park.
As far as I'm concerned, they did.
During an interview for the Red Wings' social media pages, Raymond said he was "extremely excited" to hear his name called by the Red Wings.
While it's natural for him to be excited on this occasion, it's the Red Wings and their fans that should really be excited. This kid has all the skill in the world, and he's going to make his teammates better. He's not the flashiest player in the draft, but he can bring you out of your seat (when fans can sit in those seats again). The Red Wings needed an impact player with this pick, and they got one.
Welcome to Hockeytown, Lucas Raymond.
---
---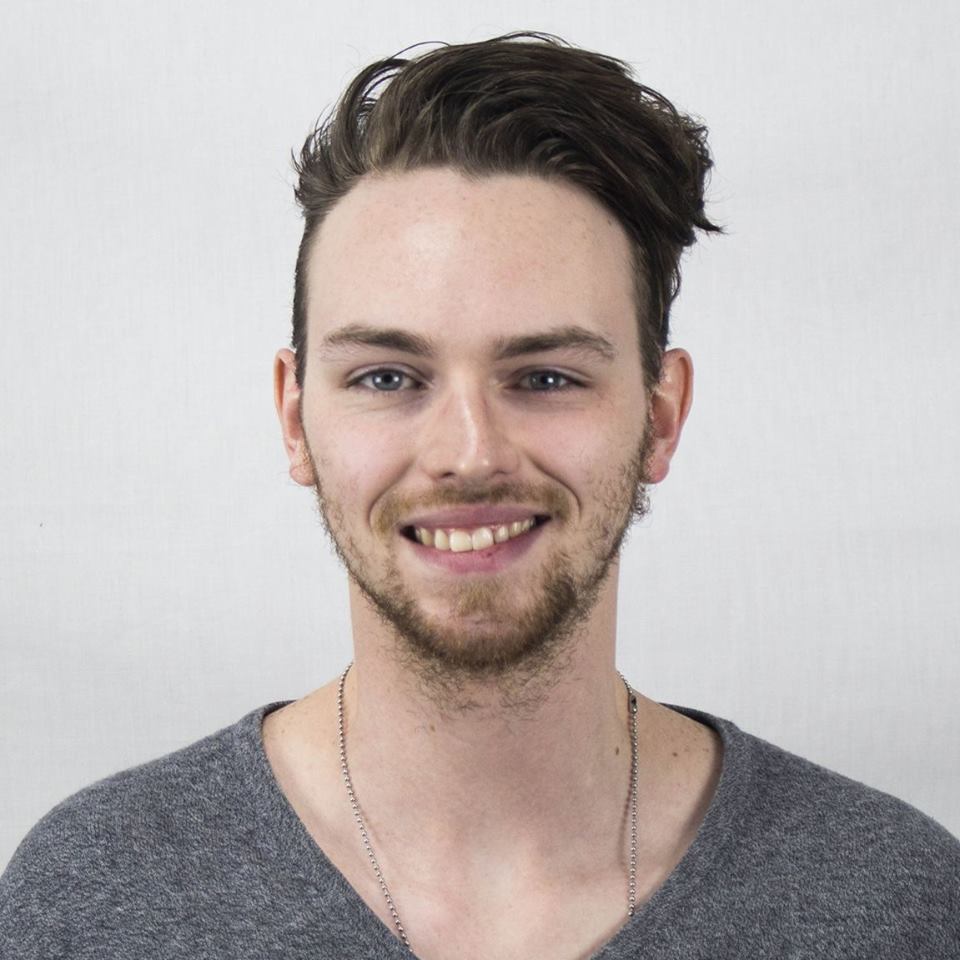 I am a Western Michigan University alum whose passion for hockey knows no limits. Dr. Pepper enthusiast. Catch me and my fellow Red Wings writers' YouTube show "The Hockey Writers Grind Line" which drops every Saturday.