Marc Bergevin recently finished his end-of-season media tour, where he answered a few questions on the Montreal Canadiens' future. He indicated he wouldn't break the bank on a high-end free agent or give up too much to acquire a top-scoring winger. He says he is more willing to part with his first-round pick this year than in previous drafts.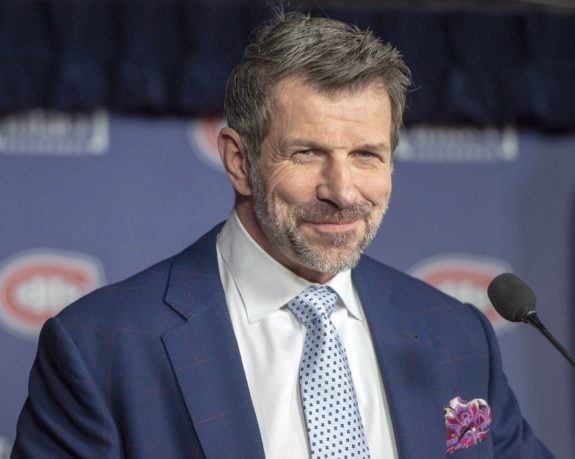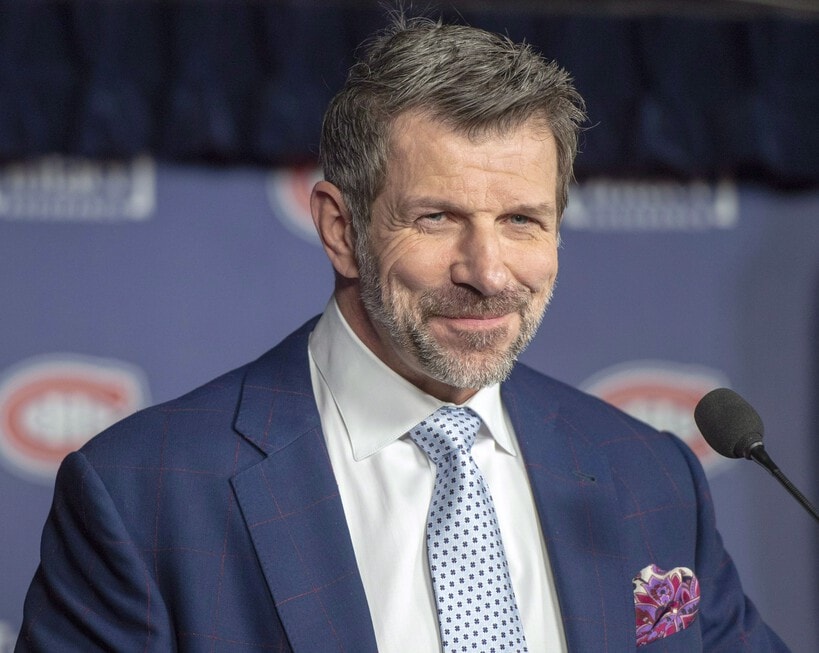 What does this all mean? He knows the Canadiens need a top-scoring winger, he knows there is one in the free agent pool, and he has the assets to go out and trade for one. I'm going to break down what he said and what it possibly means for the Canadiens going forward.
The First-Round Pick
Bergevin has stated several times that their first-round pick is more available now than it has been in recent years. This news isn't worth being taken lightly: Bergevin has never been keen on trading high picks and has never traded his first-round pick before. To see him do it now would be surprising, but the fact that he's making it known it's available is a good sign.
"It has to be for a player who would help us right away. And then there's the contract. Trading the 16th pick for a player that has one year left on his contract before becoming a free agent, that's not the smartest thing to do either, But my pick is even more available (than usual), yes."

From "Marc Bergevin wants to move the Canadiens from the future into the present tense", The Athletic, Oct 1st, 2020
Bergevin's willingness to put the pick on the market shows that he is looking to start building around the team he has now instead of aiming for the future. However, I can't see him trading the pick unless he gets something amazing in return. We all know he's looking for a top-six winger, and the pick could help him get one, but it's obvious he's not going to trade it for just anyone.
Signing a Top Free Agent
Free agency and the Canadiens aren't a pairing most fans get excited about. For the past twenty years, the Habs have had issues signing a top FA, and most of Bergevin's signings have been for third or fourth liners. With the Canadiens needing a top-six winger that can finish, Bergevin doesn't feel he can get that in this year's market without giving up too much cap space or term.
Related: Craig Smith Would Be a Great Signing for the Montreal Canadiens
Even though Taylor Hall is available, Bergevin is reluctant to sign him, going as far as telling the Fan590 that he wasn't going to — he says he has too many contracts for his own players that he needs to take care of first. That said, with Hall's latest news that he's only asking for a one or two-year contract, the Canadiens could be back in the sweepstakes. Hall, in the long term, could be problematic for the Canadiens in the next few years when they have Phil Danault, Brendan Gallagher, and Jesperi Kotkaniemi, among others, to sign.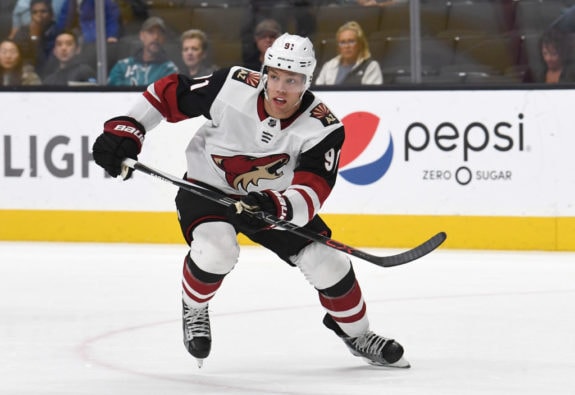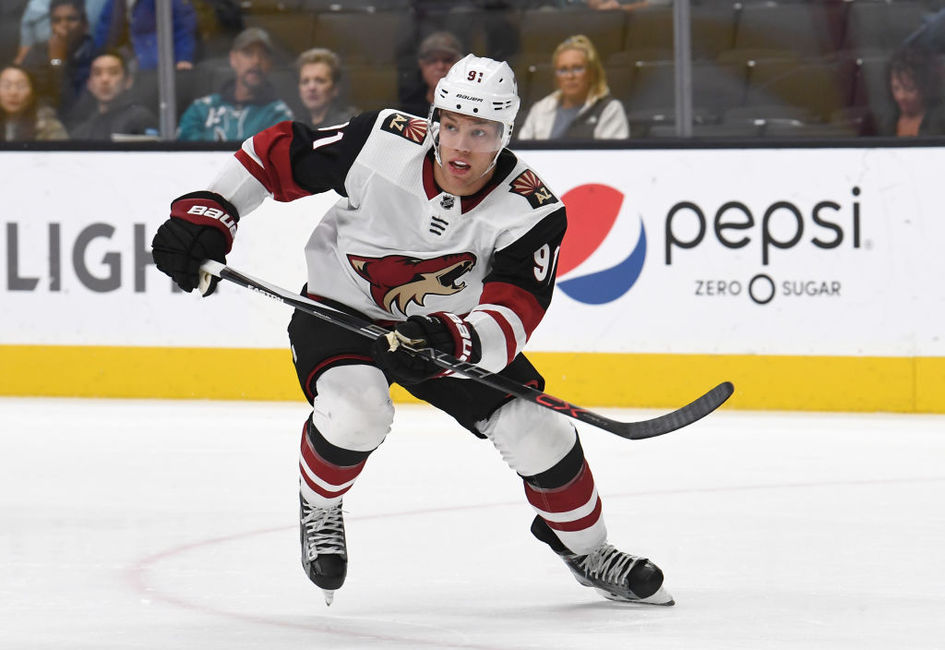 In the short term, Hall would fix their need for a top-six winger, and at one or two years, wouldn't hold Bergevin back from signing his young players. Bergevin is known for not wanting to overpay for FAs, a big reason why many high priced ones don't sign in Montreal, among other things. Even at only a year or two, Bergevin will probably look to a cheaper signing than Hall, or someone like Mike Hoffman, Evgeny Dadonov, Tyler Toffoli, or Craig Smith.
Future Trades
The subject of Patrik Laine has been brought up on many media shows and in Twitter conversations. It's known that the Winnipeg Jets are interested in moving the high scoring winger, and Montreal is a team that could use someone with his scoring capability. Bergevin has never said he wasn't interested in Laine, but he did say the price would be too high to acquire him.
Related: Top 5 Untouchables on Canadiens GM Bergevin's Roster
Bergevin has also stated that to acquire the top six help the team needs, he would have to trade for it and that he is willing to part with some of his non-roster prospects. By non-roster, I would surmise he means anyone not named Nick Suzuki, Jesperi Kotkaniemi, Cayden Primeau, and Alexander Romanov. It is interesting to see what other teams think of the Canadiens' prospect pool, rated as one of the top five in the league. To get a player like Laine, the Habs would have to give up one of those roster prospects that Bergevin doesn't want to trade.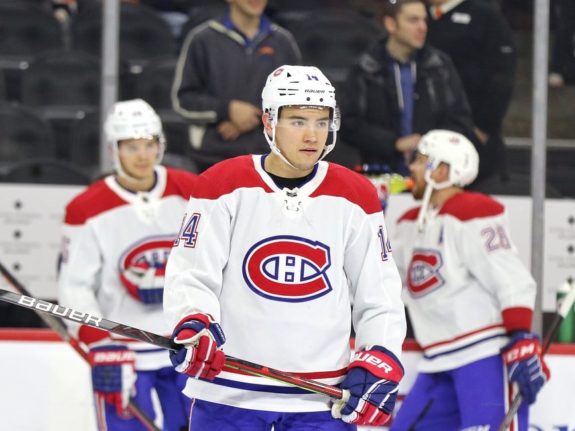 For an offseason that seems like its ripe for the pickings to add to the roster, Bergevin seems pretty unclear about what he's going to do to improve it. He feels the team is close and needs to start getting players to help them win now, but he also seems very reluctant to move anything that will help him; however, he holds his cards close to his chest. This will either be a hectic week for the Habs' GM or a tranquil one. Either way, we at least now know a little of what the future for the Canadiens will look like… maybe… sort of… wait, do we?
---
---