It has been in question since the Toronto Maple Leafs were ousted from the playoffs: has Frederik Andersen played his last game for the blue and white? The Maple Leafs general manager Kyle Dubas put all the rumours to rest during a media availability on Monday – or did he?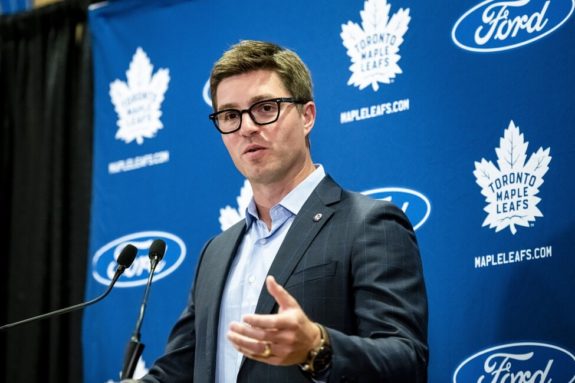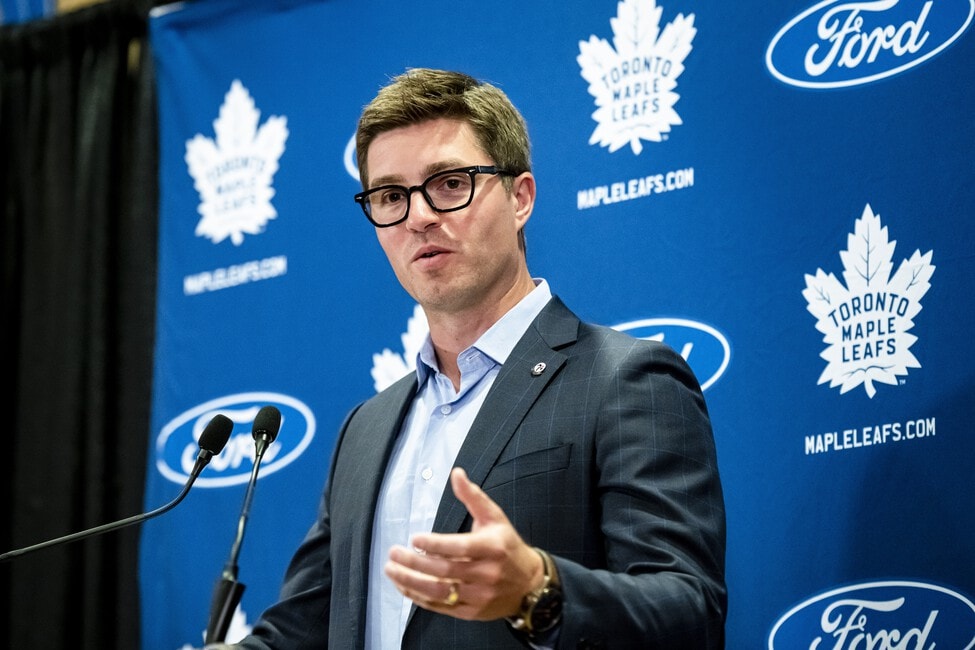 When asked if Andersen will be in Toronto on opening night, Dubas replied, "At this moment, yes, I expect him to be the starting goalie for our team." Fantastic, we have an answer. Wait, read that response one more time. Specifically, the first three words. Yes, those words cancel the rest of the answer and add to the dilemma.
Dubas said, "at this moment."
I'm not one to wear a tinfoil hat and try to decipher the code – in fact, those three words would not have bothered me if it hadn't been for what he said moments before.
Unravelling a Complicated Answer
"I know where the Fred speculation started and where it comes from, rather than address it publicly or be hostile about it, I just addressed it directly with Fred," said Dubas.
Related: Wendel Clark for Mats Sundin: 25 Years Later
Now we are getting cryptic. Let's start with the first part of this mystery – where the speculation began. As far as my trusty research assistant (Google) can tell, it surfaced as No. 19 on an Elliotte Friedman 31 Thoughts piece for Sportsnet on Aug. 30.
Now to the second part of that response, where the speculation originates. Friedman is certainly not known for making things up, and he reported the Carolina Hurricanes were interested in acquiring Andersen. Is Dubas' ambiguous response leading us to believe that information was leaked to hurt the trade talks or taint the relationship between the goalie and his team?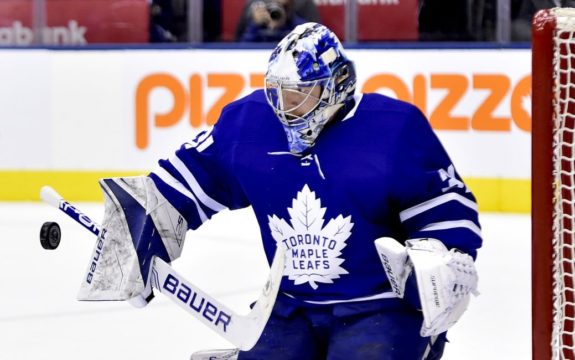 To interpret the rest of the quote, Dubas said he talked with Fred directly instead of being public or hostile about the rumour. Well, that is too bad. It would've been something to see a "hostile" Dubas publicly airing out what is actually going on. There's been speculation that the trade would've been Andersen for Dougie Hamilton.

There's one more line in the Dubas answer that warrants further discussion. "So he (Andersen) and I have had many discussions over the last month or so about that," Dubas said, "he knows where we stand directly."
Does he? Do you?
No Answers – More Questions
The mysterious answer actually raises far more questions. Is Andersen getting a daily text telling him if he is still in Toronto? Is he being shopped still? Are there teams calling? Does he want to be in Toronto anymore? Did Carolina leak the trade talk to put a wrench in their division rivals plans? Finally, who will be in net for Toronto?
Since I don't have any answers to those questions, I'm getting some clarity. In the article, Maple Leafs owe Frederik Andersen an apology, I raised reasons why I believe this situation has been poorly handled. To me, treating Andersen like this just isn't very classy. It seems it didn't sit well with the Dubas either.
Related: Top 10 Offensive Seasons in Maple Leafs History
General managers talk, inquire and listen. For every trade that happens, there are countless transactions discussed that don't come to fruition, likely far more than even Mr. Friedman knows. Clearly, a discussion involving a fan-favourite, a workhorse and a franchise backbone wasn't supposed to be in the public domain. Now that it is, the only way to settle the unrest is to sign Andersen to a contract extension before the season starts.
---
---