Growing up, one of the simple pleasures I indulged in almost daily was turning on my PlayStation, popping in the NHL video game I had bought for that year, and playing my beloved "Be a GM" mode. This was my favourite game mode because it allowed me to let my imagination take reign and build the NHL team of my dreams. Being a general manager in the NHL is a dream many possess but, admittedly, few will be able to live.
That is why when fellow THW colleague, and Detroit Red Wings contributor, Tony Wolak reached out in hopes of completing a fantasy trade between the Red Wings and the Vegas Golden Knights, I jumped at the opportunity right away. I'm far away from becoming a REAL general manager, so I figured I'd make George McPhee proud and take a stab at making the Golden Knights better.
The Red Wings are currently sitting comfortably with $9,538,611 in cap space to work with heading into the 2020-21 season, while the Golden Knights are cap crunched, with them being $974,104 over the limit. In order to become salary cap compliant, they would need to shed a considerable contract before the season begins.
A small disclaimer before we get into the analysis, Tony and I did our absolute best to mimic an "authentic" trade that could actually get done in today's NHL. So, in saying that, lets hop into it.
The Trade
These past couple of weeks have been interesting for Vegas fans, as reports surfaced that they were looking to shop some of their big-name contracts. The likes of Max Pacioretty, Jonathan Marchessault and Marc-André Fleury all came up in the trade chatter. When Tony and I were discussing a trade, I had originally planned to send out Pacioretty, but that eventually fell through. Through some stern negotiations, we ended up agreeing on a deal where Fleury was to be dealt out of Sin City.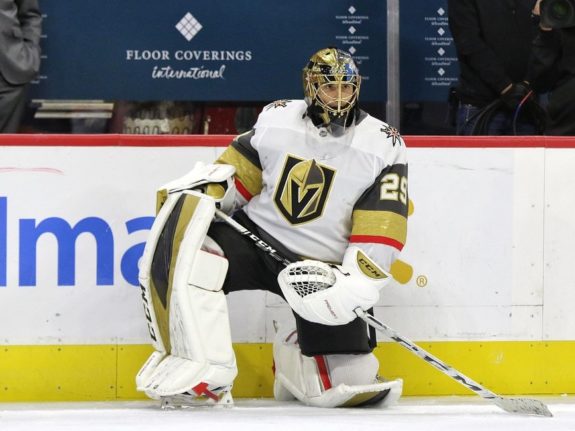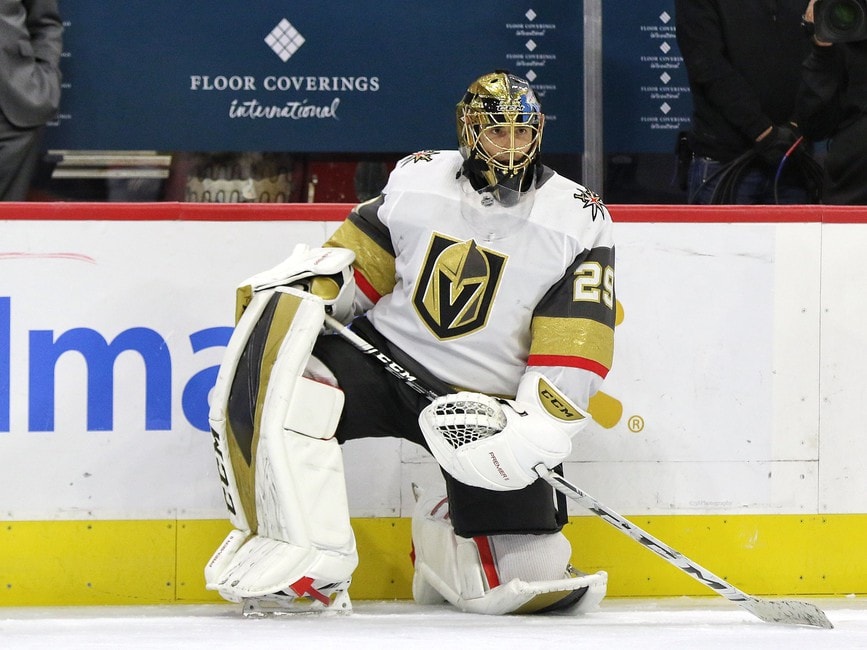 The final trade conjured up between Tony and I was that Vegas would be sending out Fleury and a 2022 first-round draft pick in exchange for Jonathan Bernier, with the Red Wings retaining 30% of his salary, as well as Joe Hicketts.
Why Vegas Wins This Trade
With Vegas dealing Fleury, they receive significant salary-cap space that will allow them the flexibility they are looking for heading into the 2020-21 season. If this trade were to go through in reality, Golden Knights' management would be extremely happy, seeing as they now have $4,857,759 of cap space to maneuver with. It may not be that much compared to where other NHL teams stand, but it is a significant improvement from their former status of being over the limit.
They did have to give up a 2022 first-round pick, which may leave some fans wondering as to why. In order to offload Fleury and his $7 million AAV, they had to add a sweetener.
The Golden Knights are contenders in the West, and they have been every year since entering the league. They have only gotten better as time has gone on, so I am not worried about giving up a first-round pick. With the knowledge that Vegas has good chances of making deep playoff runs in the next five years, they should be more than comfortable with giving up a first-round pick, knowing it will probably end up being 20-31st overall.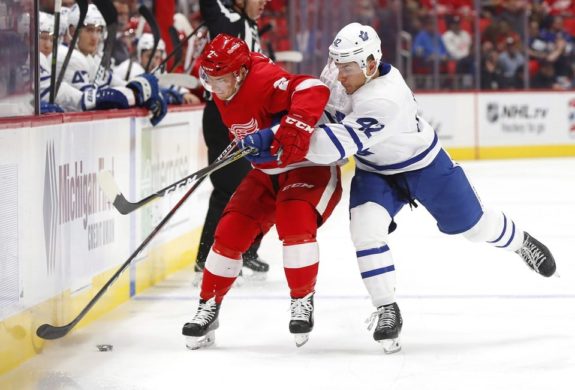 In exchange for Fleury and a first, the Golden Knights receive Bernier and Hicketts. Bernier is a solid backup goaltender who is the perfect sidekick to Robin Lehner, who will shoulder the load for the Golden Knights this season. With Detroit retaining an additional 30% of his salary, the Golden Knights would only take on a cap hit of only $2.1 million, making this a win-win situation for Vegas.
Hicketts has become a regular for the Red Wings' farm team, the Grand Rapids Griffins. Although he has played 22 games in the NHL, he's spent the majority of his time in the AHL. He has been extremely productive in the AHL, posting back-to-back 27 point seasons for the Griffins while becoming an anchor for them on the blue-line.
At just 24 years old, Hicketts is young and has only been improving every year since he's turned pro, so it's safe to say he will be ready to make the permanent jump into the NHL soon. Vegas already has a stacked defensive corps but can benefit from some internal competition for the last two defensive spots. Either way, Hicketts is a prospect with massive upside that Vegas is happy to have acquired in this mock trade.
Would Vegas Make This Trade?
When you look at the cap situation of the Golden Knights and then see what completing this trade gets them in return, my initial thought is, "why not?" The Golden Knights have nothing to lose in this trade, and they would be making their lives easier by dealing a big contract and receiving a solid defensive prospect and backup goalie.
Giving up Fleury and a 2022 first is definitely hard, but the NHL is a business, and organizations need to make hard decisions on a consistent basis. For what the team received in return, this trade is more than manageable for the Golden Knights. The main problem they had was shedding salary, which got done. Anything more than that is added frosting on the cake for Vegas.
What do you think? Who came out on top in this trade? Let me know about your opinions in the comments section below.
---
---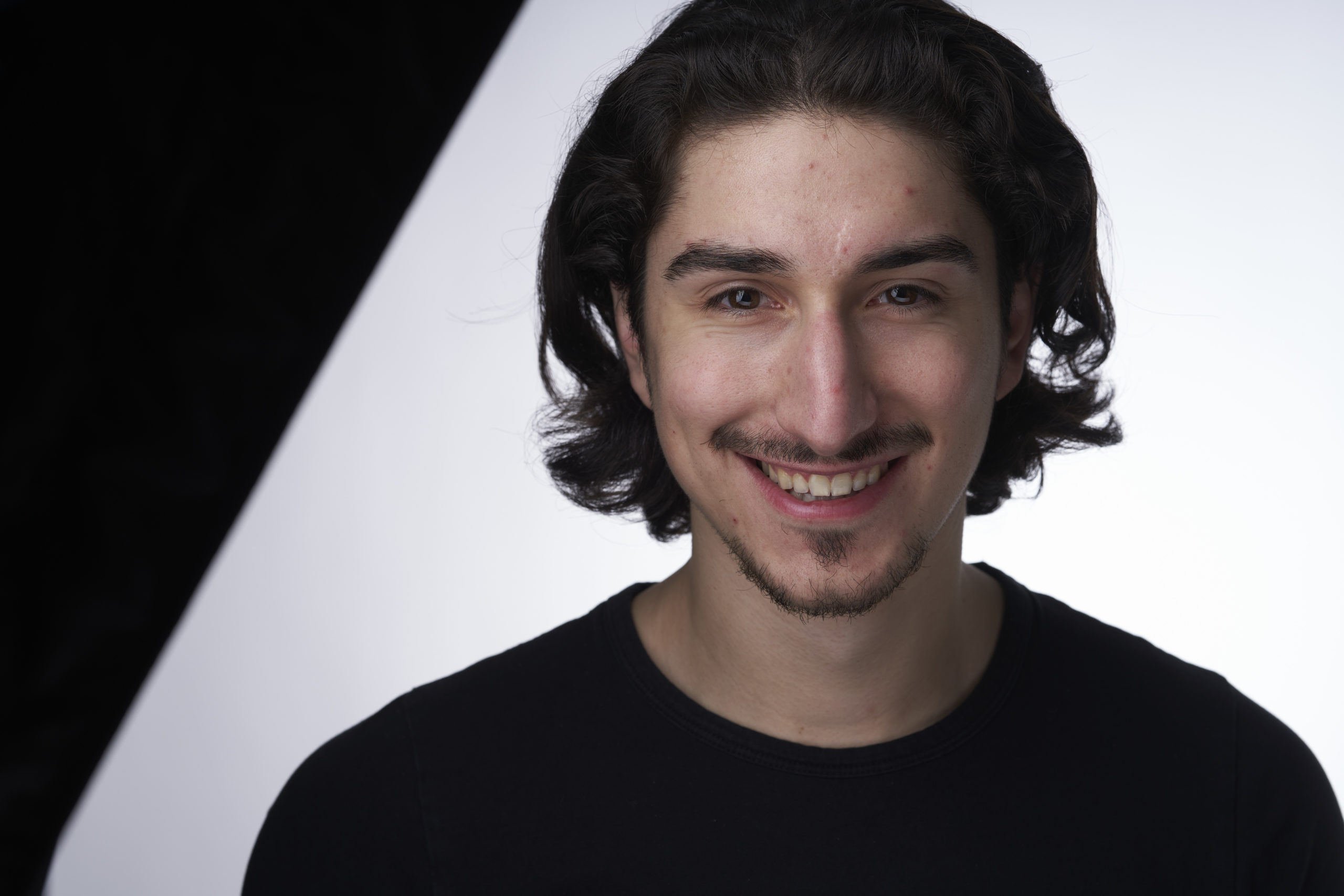 Michael Vidakis is a Montreal native who writes for the Vegas Golden Knights team here at The Hockey Writers. In his spare time, he enjoys the finer things in life such as Jean-Claude Van Damme movies, staring aimlessly outside windows and tangerines.