The Vegas Golden Knights kick off the 2020-21 NHL season with a two-game series against the Anaheim Ducks. Coming into this series, the Golden Knights are looking to continue their success against their divisional foes, while, on the other hand, Anaheim is looking to re-establish itself as one of the tougher teams in the West. 
Ducks vs. Golden Knights
Although this matchup is fairly new, Vegas has been able to control the all-time series against Anaheim. The Golden Knights and Ducks have played 12 games against each other and Vegas has won 10 of those contests. In this series, the Golden Knights have outscored the Ducks 45-24 and are averaging 3.75 goals per game. Looking at these numbers, Vegas has shown why they have been a dominant force in the West.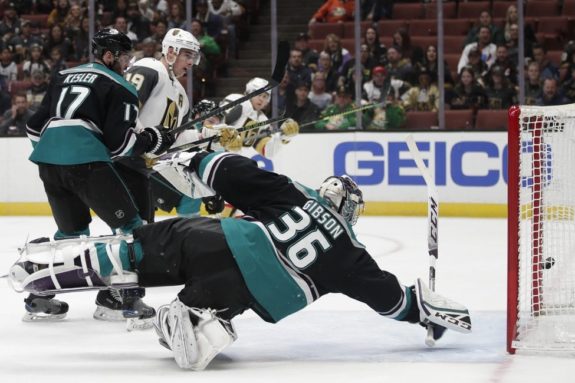 However, there is a new factor entering this series: Robin Lehner. Before being traded to Vegas from Chicago, Lehner had an impressive record against the Ducks. The Swedish netminder recorded two wins in two games with a save percentage of .947%. He only conceded four goals between the two games. The addition of Lehner will help ensure that the Golden Knights continue their winning ways against Anaheim.
Alex Tuch
Alex Tuch has seemed to elevate himself to the next level during the 2020 Stanley Cup playoffs. He led the Golden Knights in goals scored and appeared to be playing with loads of confidence. However, he is currently listed as day-to-day and he is questionable to play in the first game of the season. Head coach Peter DeBoer did say that the injury is nothing serious and hopes that Tuch will not be out for a long time. Currently, Gage Quinney is skating in his spot.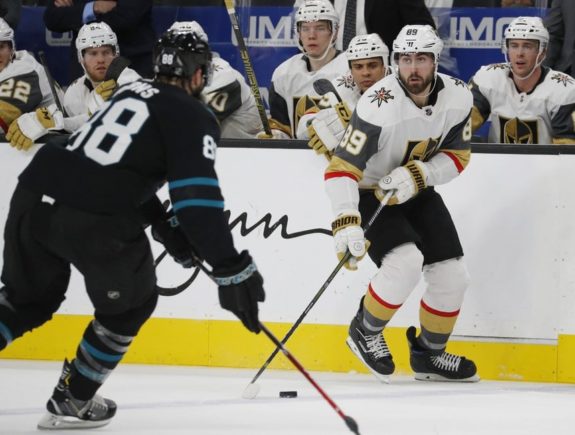 As of right now, it appears that Tuch will continue to play on the third line. The real loss of not having Tuch comes on the man advantage. He is a key piece of the Vegas power play as he is the one in front of the net looking for deflections and screening the goalie. At 6-foot-4 and 220 pounds, Tuch is a true menace in front as opposing defensemen have a tough time clearing him out.
Goalie Situation
The Golden Knights would not be complete without questions surrounding their goaltending situation. As it stands, both Lehner and Marc-Andre Fleury are healthy and have been performing well in camp. Although it would seem that Lehner is the starter based on the 2020 playoffs, DeBoer did say that the goalies will be split "50-50" to start the season. This means that it is highly likely that fans will see both goalies against Anaheim.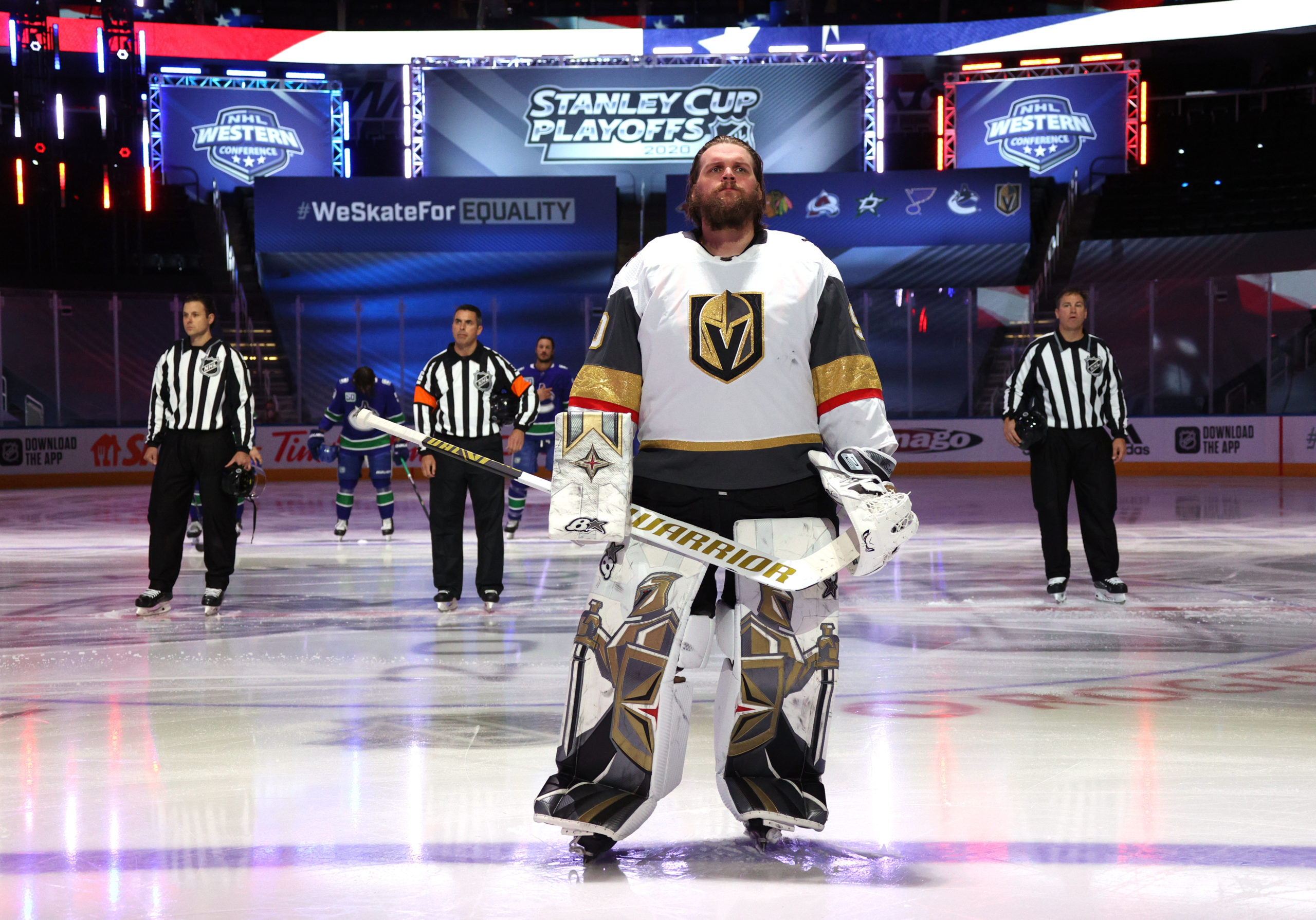 Once again, there is a goalie battle in Sin City. Both Lehner and Fleury are elite goalies and it will be hard to choose a true starter. Management has seemed to make their decision regarding the future with Lehner's contract extension. This battle should ultimately help Vegas as both goalies will need to put their best foot forward to win the starting job.
An interesting development that the Golden Knights front office may consider is re-evaluating trading Fleury. Recently, New Jersey Devils goalie Corey Crawford announced his retirement, leaving MacKenzie Blackwood the true No. 1 role. This leaves the Devils with enough cap space to take on the contract of Fleury. With this being said, the Golden Knights have made it clear that they believe having two starting goalies will benefit them in the shortened season.
Anaheim's Roster
Anaheim is in a unique position with its roster. It has a solid mix of young and older players. The Ducks have made it no secret that they have been trying to develop their top prospects at the NHL level. Players such as Max Jones, Sam Steel and Troy Terry have been given opportunities to show what they are capable of on the ice. It has seemed to be successful as each player looks to be more confident with each passing season. The 2020-21 campaign could easily be a breakout one for these players and the Golden Knights need to be cautious of their skill and speed.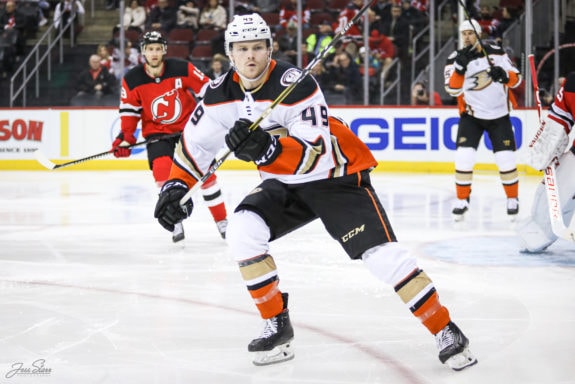 Another player young player that might get to suit up for the Ducks is Trevor Zegras. He was drafted ninth overall by Anaheim in the 2019 NHL Entry Draft and made his presence known in the 2021 World Junior Championship. Zegras led the tournament in scoring and helped the Americans defeat Canada to claim gold. The IIHF also named him the MVP of the tournament. He is a dynamic player that can hurt defenses in a plethora of ways. If he were to make his NHL debut, the Golden Knights could have a tall task in containing the first-rounder
The 2020-21 season is shaping up to be a historic one. Vegas hopes to etch their place in this historic season as Stanley Cup champions. With the whole season to be played, the Golden Knights will need full effort from their players, coaches and front office in order to capture the Stanley Cup. 
---
---