The longest tenured coach in the NHL and the overwhelming choice last year in THW's coach poll, Mike Babcock has done a lot in his time in the NHL. His influence is far and wide in the league. It is no coincidence that his Red Wings own the longest running playoff streak in the major sports.
How to Build a Perfect Coach: Babcock's Story
Born in Ontario, where he spent a lot of his younger years, Mike Babcock was a hockey nut early on. He played as a youngster and even captained his squad at McGill University where he eventually graduated with a degree in physical education. He ended his career at McGill as the second highest scoring defender in the school's history. He amassed 107 points with the Redmen.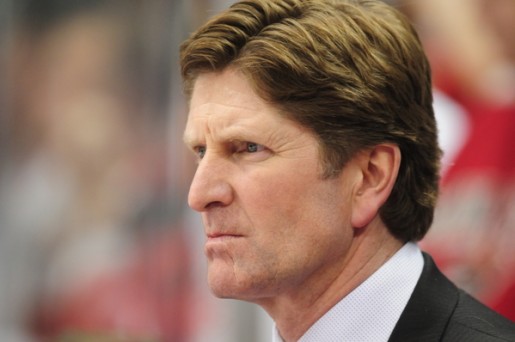 As if it were foreshadowing, after leaving McGill he crossed the pond and became a player-coach for the Whitley Warriors who nearly won the league title in his only season there. In 1988, he was hired as the head coach of Red Deer College's club and only took one year to win a championship and coach of the year honors.
The Cult of Mike Babcock
Even before we engage the records of his teams and the number of trophies he has accrued over his career, one must examine the vast influence Babcock has had over the NHL. Former Mike Babcock assistants have gone on to become fantastic head coaches in their own right. Paul MacLean (Ottawa), Todd McLellan (San Jose), and Bill Peters (Carolina) were all disciples of Babs in Detroit.
"The opportunity that I have here came from the opportunity of working with Babs in Detroit and having success with a successful organization"

— Paul MacLean, Head Coach, Ottawa Senators
Dan Rosen, of NHL.com, wrote an incredible piece documenting how Babcock's assistants tend to thrive. Where he differs from most is how he deals with change. While many hate constant change, Babs relishes it. He loves looking for replacements for his apprentices that get hired elsewhere. Sure, coaches know his tendencies and tactics, but that's what makes the game better, according to Babcock.
In order to find these amazing assistants, Mike Babcock, uses much more than his LinkedIn contacts. He has developed contacts in almost every single level of hockey in the world. His son plays in the USHL, he calls a personal friend, Jeff Jackson, if he wants to know about Division 1 NCAA hockey, and he knows the heads of the OHL, WHL, and QMJHL as well.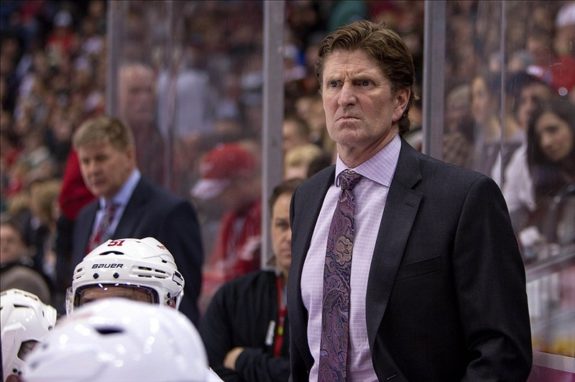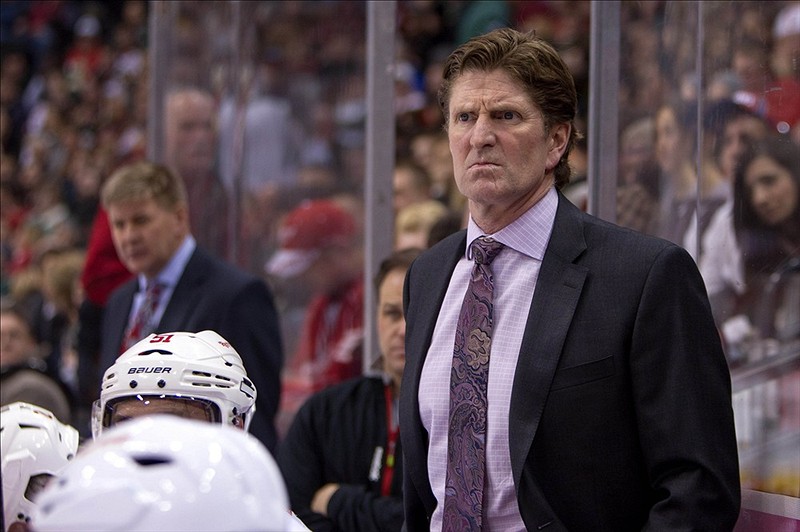 And what he gains with creating rival coaches is a more complete network. While Todd McLellan is a very capable and respected coach in today's league, he knows better than to ignore a call from Mike Babcock. The same is true for Bill Peters and Paul MacLean. Unless they are facing the Red Wings directly, information is shared freely.
The Gold Standard of Coaches
He is the only coach to ever gain admittance into the Triple Gold Club. An exclusive club limited to people who have won a Stanley Cup, Olympic Gold, and a gold medal at the IIHF Ice Hockey World Championships. Literally, no other coach can match his achievements. With five national and international titles to his name, he again has created his own club for winning coaches. No other coach can match that feat.
Won Stanley Cup in 2008 with Detroit
Won two Olympic gold medals as head of Team Canada in 2010 and 2014
Won the Ice Hockey World Championship in 2004
Won gold at World Juniors in 1997
Won the CIS University Cup in 1994
 Possession Possession Possession
To play against the Red Wings is to play defense for most of the game. But that is not to say that the Red Wings will be pouring the shots on. Detroit will hold the puck for as long as they can. It falls into Babcock's very simple philosophy: if your team has the puck, the other team can't score on you. Groundbreaking stuff. Yet, it's not a shared value by many teams.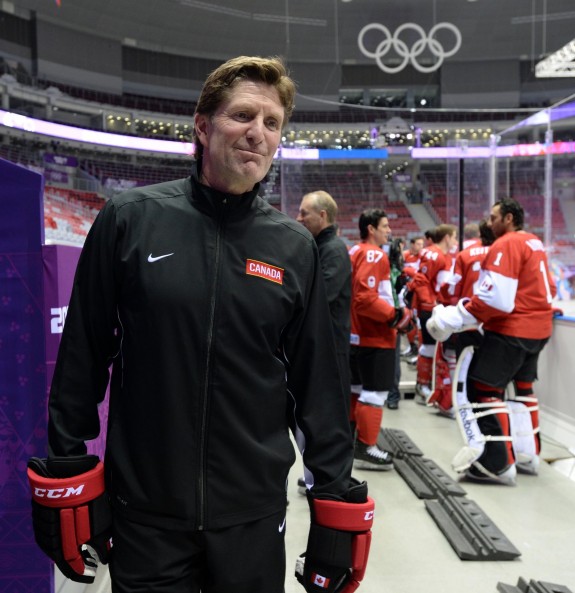 Corsi numbers have always favored Detroit and they usually tend to correlate to success. That huge playoff streak can be attributed to his teams' abilities to play keep-away from opponents.
And while the Red Wings roster can boast a few superstars (see: Datsyuk, Zetterberg) injuries have hampered Motown for the last few seasons. But does that slow down Detroit's game? No. It doesn't matter who's breaking the puck out, Babcock trusts every single one of his guys to get it out clean.
Control of the Locker Room
When the Wings get knocked around in a period, they usually come out flying in the next frame. You can tell Babcock wrangles in his boys very well. That comes from his ability to own a locker room. While the Red Wings have boasted many superstars over the years, none of them have actually had that "Ovechkin" attitude. Respect is brewed from Detroit's superstars. When was the last time you heard someone badmouth a Mike Babcock product?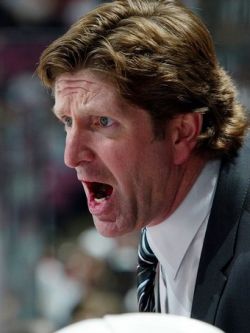 This is because Mike Babcock has perfected the personality of a coach that doesn't fool around. He preaches the ideals of team-first attitudes and it really resonates with his players. Every man on his roster sees the Red Wings as bigger than himself, as they should.
This is corroborated even further with his leadership of Team Canada. In a situation where he is forcibly placed with the world's best players and coaches, Mike Babcock can (and has) made superstars play like role players. Everyone has a job, and if you do your job, the team will succeed.
Wings Fly Together
If there was anyone to compare Babs to, it would be the character from the famed Mighty Ducks (a team he would eventually lead) franchise, Gordon Bombay. The young misfits of District 5 learned teamwork and hockey basics on their way to becoming the best team in the nation. And while they may not have the best fundamentals or skill players of all the teams they face, veteran leadership, heart, and impeccable coaching brought the Ducks to victory. Mike Babcock does the same with his "kids."
"When you don't make people accountable, it leads to a superstar mentality where not everyone on the team is important"

— Mike Babcock
Let's just say, if Mike Babcock had to deal with Alex Ovechkin's shenanigans, Ovi wouldn't get ten minutes of ice time.