On June 10, 2016, the hockey world lost a legend when Gordie Howe passed away. Let's celebrate the life, career and contributions to our sport with this tremendous tribute to Mr. Hockey written shortly after his passing.
---
Today we join sports fans all over the world in mourning the loss of Mr. Hockey, Gordie Howe. We extend our condolences to his family in their time of grief. He passed away this morning, at the age of 88, surrounded by family at his son Murray's house in Ohio, just before 8 a.m. this morning, a source close to the family has confirmed.
---
---
We also want to celebrate the life and career of a most extraordinary man, one who defined the game of hockey for generations of fans and players. While his passing pains us today, his legacy comforts us. When he retired from hockey, he was the game's all-time leader in so many statistical categories; his incredible career was so dynamic that it would inspire a young boy from Brantford to do the unthinkable and top some of those records, but Wayne Gretzky never failed to recognize the greatness that came before him, the greatness that was Gordie Howe.
Please enjoy a trip down what is truly 'Hockey History Lane'.
The NHL Rookie
Born March 31, 1928 in Floral, Saskatchewan as one of nine children, Gordie Howe's pro hockey career got off on a bad foot. Not for Howe necessarily, but for Lester Patrick and the New York Rangers, who famously told a 14-year-old Howe at their tryout camp in Winnipeg that he "might as well go home" because he'd "never be a hockey player." Patrick's oversight opened the door for Detroit Red Wings manager Jack Adams, who pounced on the right winger. He spent the 1945-46 season with the USHL's Omaha Knights, averaging nearly a point per game and earning a salary of $2,500–a full $1,800 of which Howe spent installing plumbing in his parents' home.
---
Latest News & Highlights
---
The following season, Howe made his NHL debut, which was modestly announced in Detroit newspapers on 14 October 1946:
Foremost among the four minor-leaguers who will get their first taste of the majors here Wednesday is Gordon Howe, 19-year-old right wing. He is a hard checker and unusually poised.
While admittedly stark, the introduction to Red Wing fans is surprisingly accurate, although there is little indication that he would go on to become the highest scoring right winger in the history of the game.
Howe did score in his debut. He also lost two teeth in that game, one to an elbow. And depending on the source, he got into a pair of fights. That game was the first of 1,687 games he would play for Detroit–an NHL record for a single franchise, as are his 786 goals and 1,809 points.
Gordie used to hit home runs with the baseball players in the old Briggs Stadium in Detroit. He'd hit 'em right out of the park.  — Al Arbour
The Production Line
In the late 1940s, Detroit coach Tommy Ivan had the idea to put veteran Sid Abel at center on a line between Ted Lindsay on the left and Howe on the right. Together they rocked the league as the "Production Line", a name inspired both by their impressive point production and by the automobile production lines of the motor city. In 1952 the aging Abel was traded, and a youngster named Alex Delvecchio was promoted to center, and the Production Line II was born. Together the two lines would lead the team to four Stanley Cup championships in a six year span.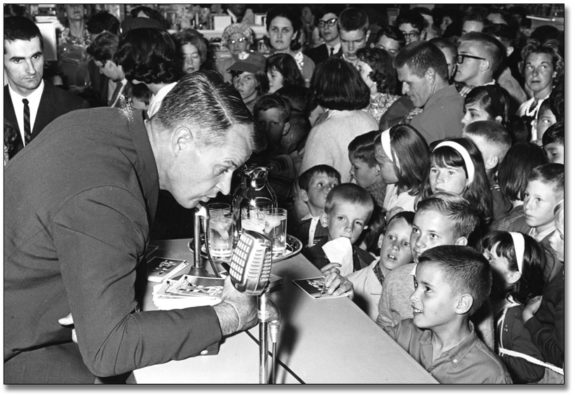 On 10 November 1963 during a game against the Montreal Canadiens, Howe became the NHL's all-time leading goal scorer when he notched goal number 545, passing the previous mark held by Maurice "Rocket" Richard. Much was made of the rivalry between Howe and Richard, a rivalry likely fueled at least in part by the media. Still, the two knew how to exchange off-ice barbs:
Richard is a great player. He must be. Look at his record. — Gordie Howe

They say I don't like Howe. It's not true. He is a great hockey player. If I had to make any comment about the guy it would be that he doesn't seem to go all out every time he's out there. If he did, there's no telling what he might do to the record book. — Maurice Richard
At the tail end of the 1960s, the third, fully-veteran incarnation of the Production Line was formed when Frank Mahovlich was inserted at left wing along with Delvecchio at center and Howe at right.
Legendary Elbows
These teeth you see here are courtesy of Gordie Howe. — Andy Bathgate

Howe's reputation for toughness was legendary before he'd been in the league more than a few seasons. He understood how the league worked as well or better than anyone:
If you play a little rough, you get respect. And with respect you get just a little bit more space on the ice. — Gordie Howe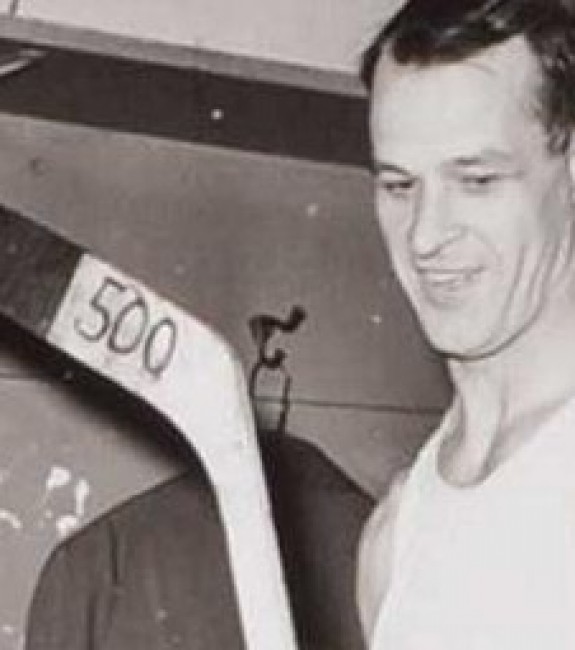 Even late in his career he was an imposing force, as Canadiens defenseman Bryan Watson once testified:
[As a rookie] I went into the corner with Howe, knocked him down from behind and skated away with the puck. I hadn't gone very far before I heard heavy strides coming up behind me, and then I felt a stick slipping under my arm. Then there's the blade—not an inch from my nose. It's Howe, and he says, 'Check out, junior.' I got so scared I fell down.
Watson later spent a season in Detroit, and remembers watching Howe score on the great Johnny Bower, roofing the puck in the upper corner of the net before wishing Bower a Merry Christmas–a wish that infuriated Bower but left his teammates in stitches.
Gordie Howe's unprecedented professional hockey career saw him see ice time in every decade of the 20th century beginning in the 1940s. He was indisputably among the most physically incredible athletes ever to play professional sports.
Howe could do everything on the ice.  He was the all-around ultimate hockey player of his time. — Andy Bathgate
Over his decades-long career, Howe only actually got into 22 fights, but most of them involved Howe exchanging blows with the toughest guys in the league, guys like Bill Ezinicki, Fernie Flaman, and Lou Fontinato. It didn't matter much to Howe what game it was, famously throwing down twice in All-Star games twenty years apart. Notably, Howe himself notched just two so-called Gordie Howe hat tricks in his career, earning a goal, assist and a fight in a single game in 1953 and again in 1954.
He was the one guy without a weakness: he was ambidextrous, he was big, he was tough, he was a wonderful skater, he had maximum anticipation.  In his whole career he never wasted a step. — Frank Orr

Although he would play until 1980 (minus two seasons), in 1968 Howe told Sports Illustrated's Gary Ronberg, "I'll definitely play through 1970. After that, well, it will all depend on how I feel. I used to be strong every night—no problem—but now I've really got to work at it." He retired for the first time in 1971 and was immediately inducted into the Hall of Fame.
You may also like:
After two years, he returned to the game with the upstart WHA, where he first played with his sons Mark and Marty, the former a fellow Hall-of-Famer who last year wrote a book about being his father's son. He frequently referred to the games playing alongside his sons with the Houston Aeros as being the most rewarding hockey of his extraordinary career:
[Playing with my sons in the WHA] brought the love of the game back to me … People say I made this great comeback and everything. Well, it's amazing what you can do when you're happy. — Gordie Howe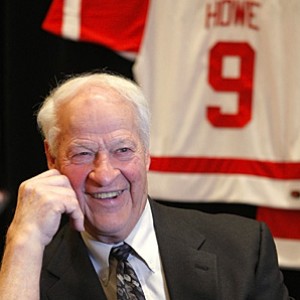 Gordie Howe – The Later Years

In 2009 Howe lost his wife Colleen, affectionately known as Mrs. Hockey, to a form of dementia known as Pick's Disease, and he would spend a significant amount of time thereafter raising money for research into, and awareness of, the disease of dementia. In 2010, Mr. Hockey became Dr. Hockey when the University of Saskatchewan awarded him a degree of Doctor of Laws.
Statistics & Trophies
Gordie Howe's list of accomplishments in hockey is exhaustive; what follows is merely the tip of the iceberg:
National Hockey League (26 Seasons)
Four Stanley Cups
Six Art Ross Trophies
Six Hart Memorial Trophies
Career goals: 801 (#2 all-time)
Career assists: 1049 (#9 all-time)
Career points: 1850 (#3 all-time)
World Hockey Association (Six Seasons)
Two AVCO World Trophies (WHA Championship)
One Gary L. Davidson Award (WHA Most Valuable Player)
Career goals: 174 (#16 all-time)
Career assists: 334 (#7 all-time)
Career points: 508 (#7 all-time)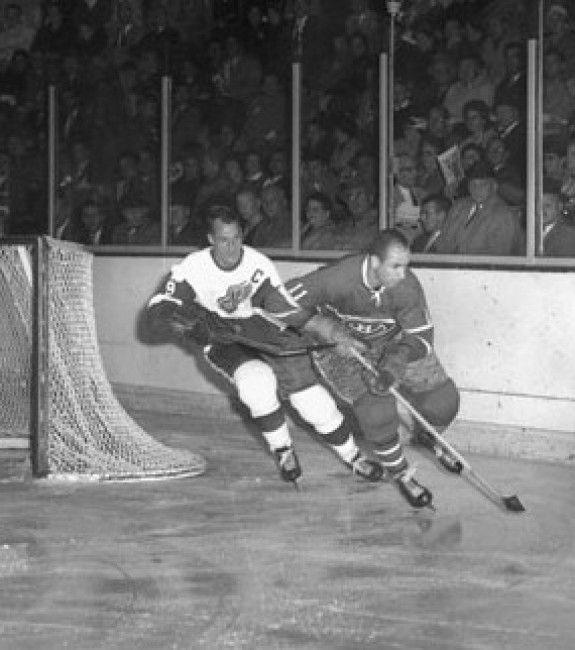 Discussing Gordie Howe's career can seem like an exercise in hyperbole because so many aspects of it are so astounding they defy experience:
During arguably the roughest, toughest era of pro hockey, Gordie Howe finished among the top 5 scorers in the league for 20 seasons straight, from 1949-50 through 1968-69. This is absolutely unthinkable today, and arguably an untouchable record.
Howe cracked the 100 point mark just once in his career, scoring 44-59-103 in his 23rd pro season, when he was 40 years old.
For 15 straight seasons from 1955-56 through 1969-70, Howe notched at least 40 assists every year–an astounding achievement for any player, but especially so for a winger.
Discounting his rookie season, Howe's least productive pro season saw him put up 15-26-41 points in 80 games. Granted, he was 52 years old at the time, and it was his final season of professional hockey.
Considering his enormous contributions to the game of hockey over several decades and many generations, on and off the ice, that it is hard to accept that so tough, so iconic and so important a figure in the world of sports and popular culture could ever die. And while no man is beyond that fate, Gordie Howe's legacy cannot be extinguished. He was, is, and will always be the one and only Mr. Hockey.
---
---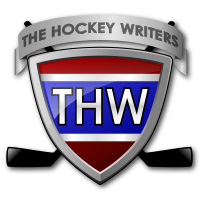 The archives of THW contain over 40,000 posts on all things hockey. We aim to share with you some of the gems we've published over the years.