Let's get one thing out of the way before we even begin this. The story of Thursday night's game between the Florida Panthers and Columbus Blue Jackets could have been any number of things.
The Panthers trailed 4-1 in the third period and stormed all the way back to win in overtime. They're a very good team that has seen a shift in their culture thanks to some important hires and savvy pickups during the offseason. However this ended up not being much of a story after the game.
We can talk about how the Blue Jackets played a good game for 50 minutes and then had a meltdown at one of the worst possible times. How did they let this happen? But again, compared to what many people are talking about, this story fell down the depth chart.
Each of these stories should have been talked about more in their own way. However we are talking about a story that in my opinion should have never, ever gotten to this point. Once again, star-winger Patrik Laine found himself on the bench late in a game where the outcome was in question. Because it was a perceived benching, the entire hockey world took notice.
And as you can imagine during postgame, that was the hot topic.
Setting the Scene
Let's set the scene in case you didn't watch this game. The Blue Jackets turned a 2-1 lead into a 4-1 lead in the third period thanks to two goals scored 1:20 apart. Laine scored on the power play and then Max Domi connected to increase the Blue Jackets' lead to three.
Nationwide Arena was excited. It felt like the Blue Jackets were in position to cruise on to victory. But less than eight game minutes later, that three-goal lead was gone like a thief in the night.
Ryan Lomberg scored his first NHL goal on a nifty play batting the puck in. About six minutes later, Owen Tippett scored on a snipe off the post to make it 4-3. Then less than a minute later, the back referee called interference on Michael Del Zotto. Replay showed there wasn't much of anything there to be called. The referee with a clear view of the play didn't see a penalty. With momentum clearly on their side, Aleksander Barkov empathically tied the game from the circle.
The game did get to overtime but the Panthers won the game at 2:48 when Frank Vatrano beat Elvis Merzlikins to give them an improbable win.
However after that third goal was scored, Laine played a shift after a faceoff and went to the bench. He was never seen again the rest of the night. This of course took center stage on a national level.
My Take
That was the million-dollar question. How did this happen again? Recall earlier in the season that Laine rode the bench after having a run-in with a coach. That benching was completely warranted hands down. That was not a good look for Laine.
But what about this one? In watching the game tape again and then listening to postgame comments and comments made Friday the day after the game, while it was clear what Tortorella was trying to do, this was a stunning turn of events and this went too far in my estimation.
To be completely clear, I agree with most of what happened. There's one part however that went too far that ultimately hurt the team in the end.
Laine was on the ice for all of the first three Panthers goals. He not only could have played those situations better, he could have showed more desperation in trying to prevent those goals. From a Tortorella standpoint, Laine did not give his full effort. This started a comeback that the Blue Jackets' couldn't stop.
So Laine found himself on the bench shortly after the third goal. In real time when I noticed this was happening, my initial impression was the Blue Jackets want to get to overtime and protect this lead in any way they can. Laine had a rough third period and Tortorella did not trust him to be out there. I get that. That's totally understandable. In a playoff race where every point matters, at a bare minimum you get this game to overtime. Then you worry about collecting that second point.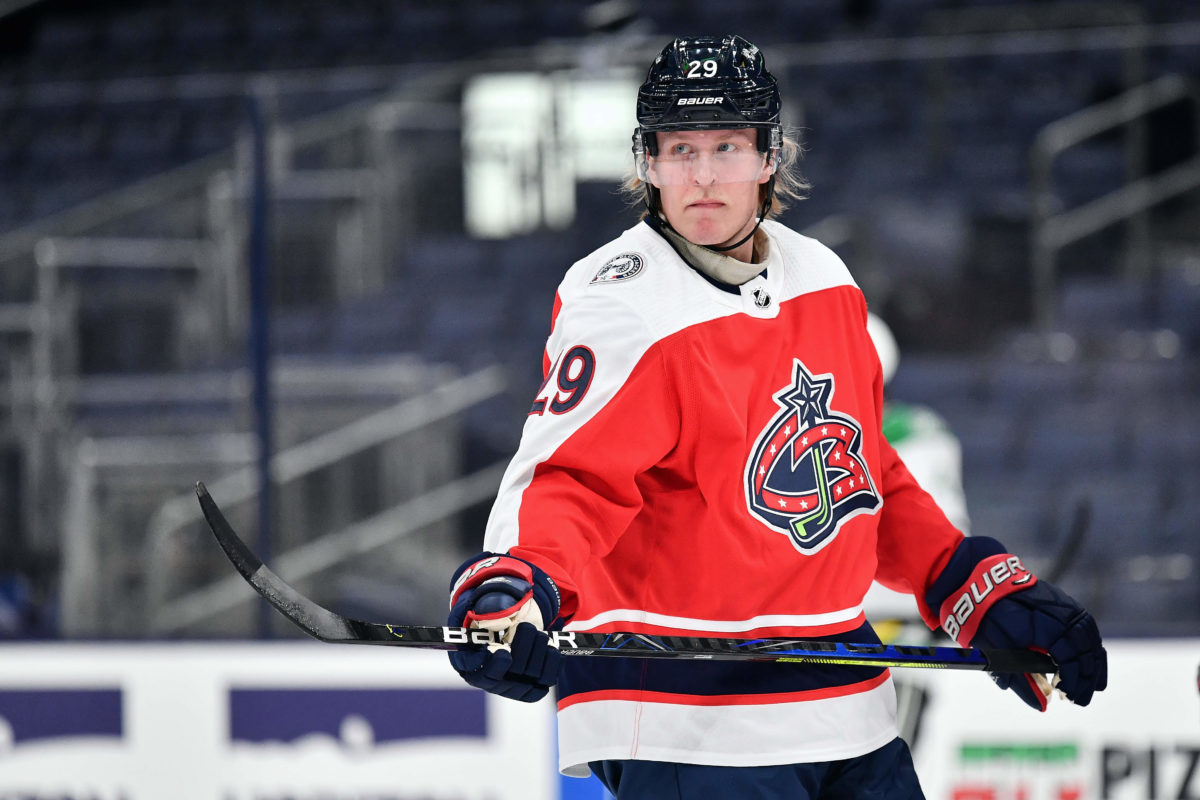 I was then curious to see how overtime would start and how the forward pairs would work out. Boone Jenner took the faceoff and then went straight to the bench. Nick Foligno jumped on and joined Cam Atkinson and Seth Jones.
You're probably thinking to yourself, what's going on here? Why start with this trio? Even this I understood given what the Panthers did. They sent both Barkov and Jonathan Huberdeau out together. Those are your most dangerous offensive weapons the Panthers can throw at you. Foligno and Atkinson can be counted on to play defense in that situation. They held the fort and the pairs rotated.
It was at this point I expected to see Laine come out to try to win the game. Except that never happened. He was not part of any of the forward pairs in overtime. Tortorella deemed Laine unplayable the rest of the game, overtime included.
This part made absolutely no sense to me. In what universe does benching your most dangerous offensive weapon in overtime help your team? It really doesn't matter how this is spun. This was a very poor decision by Tortorella that hurt the Columbus Blue Jackets.
Tortorella did the Panthers a favor. By keeping Laine on the bench, they did not have to account for him or his game-changing shot. Tortorella actually felt better about his chances with other players based on the flow of the game. And this happened despite Laine playing good early in the game.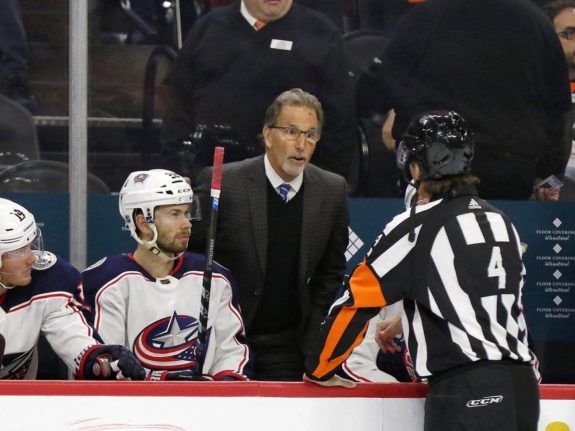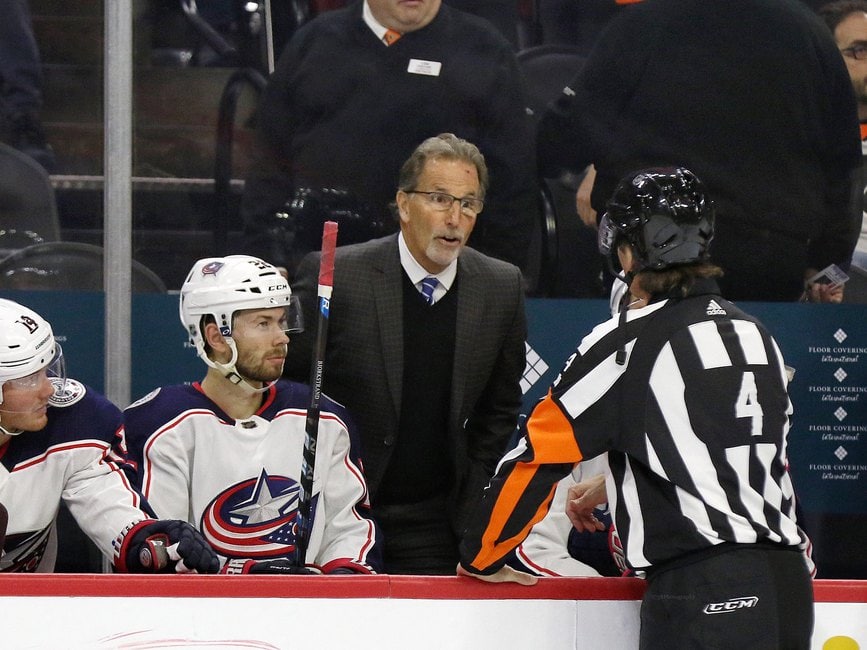 And if you go back and watch the game, other players struggled too. Veterans tend to get more leash with Tortorella based on merit. With Laine still being newer on the team, Tortorella just doesn't have the same level of trust with him as he does with others who have been there longer.
While I do believe Tortorella did have good intentions on his mind in making this decision, this to me is an example of overthinking a situation. As soon as Barkov and Huberdeau come off the ice in overtime, that's the perfect chance to throw Laine out there to see if he can win you a game. With him out of the game, the odds of winning for the Blue Jackets went down. That's why it hurt the team. You don't want to use your best offensive weapon? Thank you very much!
Here's Laine postgame: "I thought I was playing good. But I guess I thought wrong."
Here's Tortorella postgame: "At that point in time, that's just the way it worked out."
Here was Tortorella on Friday: "Is it a benching? No. I didn't bench anybody last night. I just decided to play some other people in situations late in the third period that I felt more comfortable with at that time."
Here's more Tortorella from Friday: "You guys think I don't want to play Patty? I mean I want to play him. But I still have to make calls as far as how the players are playing at that particular time…There's no free passes because you're notably the top gun. I don't look at it that way. I look at what is happening right now as far as in those minutes in the hockey game and go that way. Do I make mistakes? Absolutely, but I'm certainly going to go with my stomach as far as what I feel is best at that particular time for the hockey club."
In Conclusion
While much of how Tortorella handled this situation made sense, keeping Laine on the bench in overtime is unacceptable. It hurts the team. When you have that kind of player with that kind of world-class shot, it's only good when it's in the game. To not have that option especially when they needed the second point is unfathomable.
Laine did not help his cause with the way he played the third period. But sometimes you have to give your guys a chance to redeem themselves especially if it can help you win a game. Had this been Laine didn't play the rest of the third but played in overtime, we are not having this discussion because that would have made more sense.
Hopefully this is a learning experience for everyone involved. Laine needs to understand what is demanded by the Blue Jackets. And Tortorella needs to put his team in the best position to win. Leaving your best sniper on the bench in overtime does not accomplish that task.
I do expect Laine to play on his normal line these days with Bjorkstrand and Riley Nash for this weekend's games against the Dallas Stars. He'll get his chances. But will he do what is asked of Tortorella? And can Tortorella find a way to trust him more as we go?
Only time will tell on those.
---
---