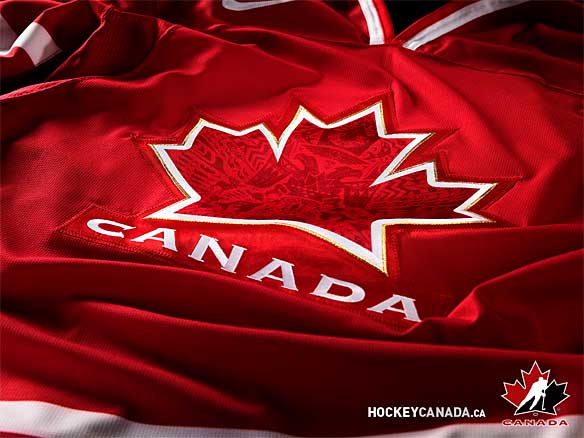 Fresh off an entertaining 2-1 victory over Team USA, Canada is now set to take the ice with Russia. With first place and a days rest while the loser likely takes on Team USA in the semi-finals on the line Canada will need to bring its best game against the Russians, who will be well rested heading into the contest.
Despite ample criticism from the fans, Team Canada goaltender Malcolm Subban played an excellent game Sunday morning, coming up huge when it mattered and keeping the rebounds to a minimum. Subban stopped 36 of 37 shots from the Americans and his performance will likely silence any criticism that was bound to be heading his way should he have had a soft game against Team USA.
Up front Ryan Nugent Hopkins continued to be a force, scoring the opening goal and looking dangerous throughout the game against the Americans. RNH also hit the crossbar late in the game, and if not for the tremendous play of Team USA netminder John Gibson, RNH may have had a hat-trick against the Americans.
Outside of Subban and RNH, Canada got great efforts from Ty Rattie and Jonathan Drouin up front (who looked dangerous and were tough on the puck all night) and Scott Harrington and Tyler Wortherspoon on the backend— who were lights out in their shutdown roles.
Up next for Canada will be a stiff test against the host Russians, a team that will be well rested coming off a 7-0 victory over the Germans and having not played Sunday morning.
Few changes will be made to Canada's lineup when they take to the ice Monday morning. Boone Jenner is expected to be back in the lineup after spending the past three games on the sidelines due to a three-game suspension.
Jenner is an energy player, who will likely see some time on the penalty kill and will be trusted to shutdown the Russian attack.
J.C Lipon also sat out of the game against the Americans with a suspension. He too is expected to be in the lineup against the Russian's and, like Jenner, is expected to bring a lot of energy and some bone jarring hits to the table.
The biggest concern for Canada heading into their game against Russia has to be their power play, which was God-awful against the Americans and has looked rather weak for much of the tournament.
Canada failed to get the puck deep on the power play against the Americans and they had all kinds of trouble making the transition into the American zone. Sloppy passes, lack of urgency and an overall lack of execution killed the Canadians power play opportunities. Most embarrassing was Canada's lack of execution on an extended 5-on-3 where Canada looked horrible and completely out of sync.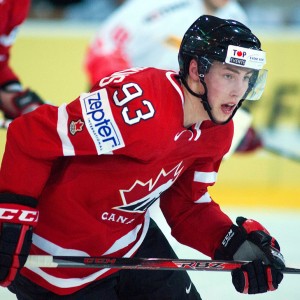 Fortunately, Canada's depth seems to be proving invaluable at this tournament. Canada will enter their game against the Russians with the top three scorers in the tournament thus far in Ryan-Nugent Hopkins (three goals, eight points), Ryan Strome (four goals, six points) and Jonathan Huberdeau (one goal, five points). Mark Schiefele also has five points, as does Alex Galchenyuk of Team USA and Lino Martschini of Latvia. Canada's Morgan Rielly leads all defensemen with four points.
Expected to be a key cog in Canada's quest for Gold, Hopkins has been dominant all tournament long. Canada will be looking for a herculean effort from Hopkins against the Russians, who are sure to make checking Hopkins a priority.
Brett Ritchie and Nathan MacKinnon both saw more ice-time against the Americans. Ritchie was excellent— getting pucks to the net and establishing himself as legitimate offensive threat.
The chemistry between Ritchie and Ryan Strome was undeniable throughout the game. Look for Canadian head coach Steve Spott to keep Strome and Ritchie together in hopes of keeping that chemistry alive.
On the backend Canada has been good, but they are still giving up the puck far too often. They may have been able to get away with it against the Americans, but goaltender Malcolm Subban cannot be expected to bail the team out against the Russians. Simply put, Canada needs to tighten up their defensive coverage and work on their overall passing out of their zone, which has been sloppy at times. Allowing 37 shots to the Americans was an eye opener. Allowing 37 shots against the Russians, may be a distaster.
Defenseman Ryan Murphy's hi-risk/hi-reward play is an accident waiting to happen and defenseman Griffin Reinhart's physical game has been all but invisible. Canada will need a much bigger presence from Reinhart against the Russians, along with a continued effort from Dougie Hamilton and Morgan Rielly— both of whom were better against Team USA, but hardly dominant.
With Murphy, Rielly and Xavier Ouellet on the backend Canada was expected to get a ton of offense from their defensemen. Thus far, Rielly and Ouellet have registered one goal apiece, with Murphy yet to register a point. Murphy will need to find a way to bulge the twine against the Russians— Canada needs his offense.
The Russians will ice a tough/mobile defense which will include Andrei Mironov, Nikita Nesterov and the offensively gifted Albert Yarullin who has three goals in the tournament thus far.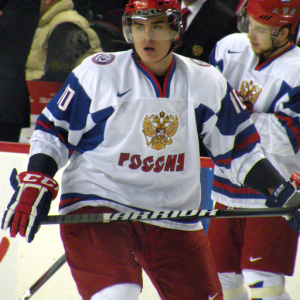 Nail Yakupov leads Russia up front with one goal and four points. Needless to say, a player with Yakupov's talent and skill was expected to score more when the tournament started— perhaps Yakupov is saving his offensive explosion for Team Canada?
Overall, Russia has managed just 12 goals throughout their first three games, but with a tournament low three goals allowed offense has not been needed from the Russians in order to get by.
Surprisingly, defenseman Albert Yarullin is tied for the team lead with forward Yaroslav Kosov with three goals thus far. Mikhail Grigorenko has notched three assists, while Nikita Kucherov (two goals, three points) and Alexander Khokhlacyov (one goal, three points) round out the top offensive performers for the Russians thus far.
Between the pipes Russia might just have the best goaltender in Andrei Vasilevski. Vasilevski will bring a stingy 0.96 goals against average and a tremendous 0.973 save percentage to the table when Russia faces off against Canada.
Vasilevski has been unflappable thus far, finding pucks in traffic and gobbling up rebounds with ease. Look for Canada to thrust considerable traffic Vasilevski's way in an effort to screen him and get under his skin.
There is a chance that Russia will start Adrei Makarov between the pipes. Makarov was the goaltender of record in Russia's Silver Medal winning effort last year against Sweden. Makarov currently sports a 1.00 GAA and a tidy 0.976 save percentage, and played exceptionally well against the Americans in Russia's 2-1 victory earlier in the tournament.
Either way, Canada will have a tough time beating either goaltender unless they manage to get some traffic in front of the highly skilled Russian netminders.
Keys to victory for Canada:
— Better effort on the power play
— Continued effort from Malcolm Subban
— Contain Yakupov line
— Limit Yarullin's chances
— Success from the "Lockout line"
Key to victory for Russia:
— Get traffic in front of Subban
— Take advantage of power play opportunities
— Limit Ryan-Nugent Hopkins chances
— Use their speed
— Take advantage of crowd energy
Prediction:
Heading into this match the Russians seem to have all the intangible advantages. Russia had yesterday off, Canada had to play a tough American squad. Canada also had to play with a depleted roster due to suspensions— combine that with the fact they just went through a war with Team USA and it may mean Canada will be tired against the Russians. Russia will also have an amped-up crowd on their side.
That said, this is Canada vs. Russia— the biggest rivalry in all of hockey. With that in mind, you can pretty much put to bed any suggestion that Canada will be tired— they will bring their "A" game for sure.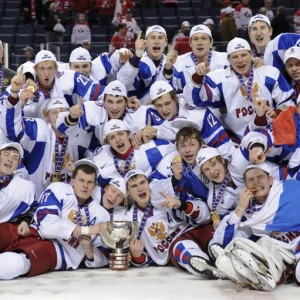 Canada will have three things on their mind Monday morning— the ugly 5-3 loss to Russia in the 2011 Gold Medal Game, the heartbreaking 6-5 loss to Russia in last years medal round, and beating Russia on their Home soil Monday morning.
Canada could also use the time off, so a victory against Russia is of the utmost importance.
Russia has done a lot of talking since they beat Canada, as the saying goes, payback is a… (well, you know the rest) and Canada will be looking to extract a measure of payback Monday morning!
Much like last night's game between Canada and Team USA, Monday's tilt against Russia will likely come down to two factors— goaltending and special teams.
Canada will need another huge effort from Malcolm Subban between the pipes and they must take advantage of their power play opportunities against Russia.
Conversely, Russia will be counting on Andrei Vasilevski or Andrei Makarov to have a huge game against Canada. Canada has been prone to taking a number of bad penalties— Russia must take advantage of those opportunities.
I give Canada the edge up front and on defense, while Russia gets a slight edge in the goaltending department based on the two netminders overall play in the tournament.
In the end, I see Canada coming out on top with a 4-3 victory, with Ryan Strome scoring the game winner.