Following the trade of Bo Horvat out of Vancouver, fans, media, and insiders are wondering what might be next for the Vancouver Canucks. Could the Canucks be ready to sell anything and everything? Apparently, if the price is right, general manager Patrik Allvin is open to that idea.
Speaking on the Got Yer' Back podcast with Ryan Rishaug and TSN's NHL insider Pierre LeBrun, Allvin didn't rule out the possibility of dealing one of Elias Pettersson, Quinn Hughes, or Thatcher Demko. He noted it would take a "significant offer" to consider trading any one of the three, but that fact he didn't immediately shut down the notion of a trade shows how open he is to explore the possibility and perhaps how much needs to change with the identity of the team.
What Exactly Did Allvin Say?
When asked about the Horvat trade, Allvin said he was happy with the return. Suggesting it was about the same as getting three first-round draft picks, he noted he was hoping to retain Horvat but ultimately knew a trade was inevitable. Horvat had earned the right to test free agency and the Canucks needed to move on. Questions immediately surrounded the team's future plans with other players, with many asking what else will they do before this season's NHL Trade Deadline.
The GM noted the fact they are sitting near the bottom of the standings proves the Canucks are not nearly good enough. He's interested in making sure the team forms a new identity under new head coach Rick Tocchet and that means exploring every opportunity to improve the team both on and off the ice. It wasn't clear what more was coming in terms of trades, but the hint is he's taking calls on everyone, even his three megastars.
When asked directly about them, he responded:
"In terms of those players you mentioned [Pettersson, Hughes, Demko], I mean, they are high elite players in the league. For us, you need something significant in return to even consider moving one of those pieces. They're still young, a perfect age, and I believe they have a great future in the National Hockey League."
This Will Just Stir Up More Trade Speculation
As unlikely as it is that any of these three players will be moved, one has to wonder why the Canucks continue to leave the door open to these trade possibilities. Darren Dreger reported on the latest TSN Insider Trading segment that media sources close to the Canucks are surprised at talk surrounding goaltender Thatcher Demko. But, when you consider that Allvin himself hasn't ruled out the possibility of a trade or shut down rumors by saying he's simply not moving those three stars, there will inevitably be speculation surrounding the organization.
If the Canucks wanted to squash rumors and innuendo, it would take very little for the team to just simply say there's no offer they could get that would entice us to move our core group and three franchise players. Sure, one could argue that any good GM needs to leave the door open to a monster offer that is too good to turn down, but this organization needs to decide which message they are sending. Are they open for business? Or, are they sticking with this trio under all circumstances?
As such, media, fans, and players will all be forced to wait for the next potential shoe to drop.
The Asks Should Be Incredibly High
Looking at the return the Canucks got for Horvat, it's logical to assume that a bigger package would need to be constructed by another team if they were interested in one of Pettersson or Hughes. This is a No.1 center and a No. 1 defenseman: there's no good reason to move either. As for Demko, there has been recent talk about how much the team values him.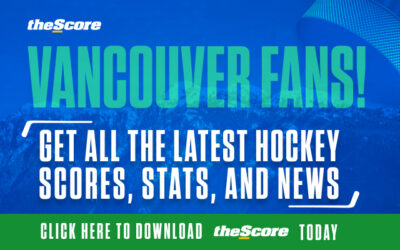 Injuries have hampered his season and that's potentially skewing the organization's opinion of the player if they are thinking about moving on. His contract is a value deal, his age gives him time to turn things around, and teams will absolutely be interested in the goaltender because many clubs still view him as a legitimate starter. Again, why move this player unless there's something better available? It's hard to imagine the Canucks have that netminder ready to go.